MAMMA MIA 5: Chaffin's Barn's Austin Olive

Broadway vet Rachel Potter stars with the nine-time First Night Award-winning Martha Wilkinson (a 2015 First Night Honoree) in the upcoming Chaffin's Barn Dinner Theatre production of Mamma Mia!, the hit musical set to a score of ABBA's biggest hits. Mamma Mia! runs September 7-October 21 at Nashville's iconic dinner theatre.
Opening on Broadway in October 2001 - just weeks after 9/11 - the musical provided a much-needed dose of escapism to a battered New York City theatre scene still reeling from the attacks of September 11. It went on to run for 14 years on the main stem, with some 5,773 performances to its credit. The North American touring production, which opened in Providence, Rhode Island, in 2002, continued until its final performance in St. Louis on July 30 of this year, racking up in excess of 4,000 performances along the way.
Starring Broadway veteran and former X Factor finalist Rachel Potter as Sophie and Martha Wilkinson as Donna, Mamma Mia! tells the comic story of bride-to-be Sophie and the hilarity surrounding her wedding on a Greek island paradise. The magic of ABBA's timeless songs propels this enchanting tale of love, laughter, and friendship, creating a trip down the aisle audiences will never forget!
Bradley Moore directs, with choreography by Everett Tarlton and music direction by Kelsi Fulton.
Chaffin's Barn's production of Mamma Mia! will include 30 performances, staged on Thursday, Friday, and Saturday evenings, as well as Thursday matinees, with one special Sunday matinee on September 17. Reservations for Mamma Mia! are now available via www.ChaffinsBarnTheatre.com.
In addition to Potter and Wilkinson, the cast include Gracie McGraw, Meggan Utech, Jenny Norris-Light, Cat Arnold, Taylor Novak, Will Pope, Austin Olive, Greg Frey, David Arnold, Geoff Davin, Curtis Reed, Christina Candilora, Brett Cantrell, Anna Carroll, Heather Hershow, Jenna Pryor and Sarah Katherine.
In the coming days, leading up to opening night on Thursday, September 7, members of the cast take on our Mamma Mia 5 questions, to offer up some reasons for you to make sure you're in their audience through October 21. Today's edition features one of Nashville's most popular and in-demand actors, the talented Austin Olive.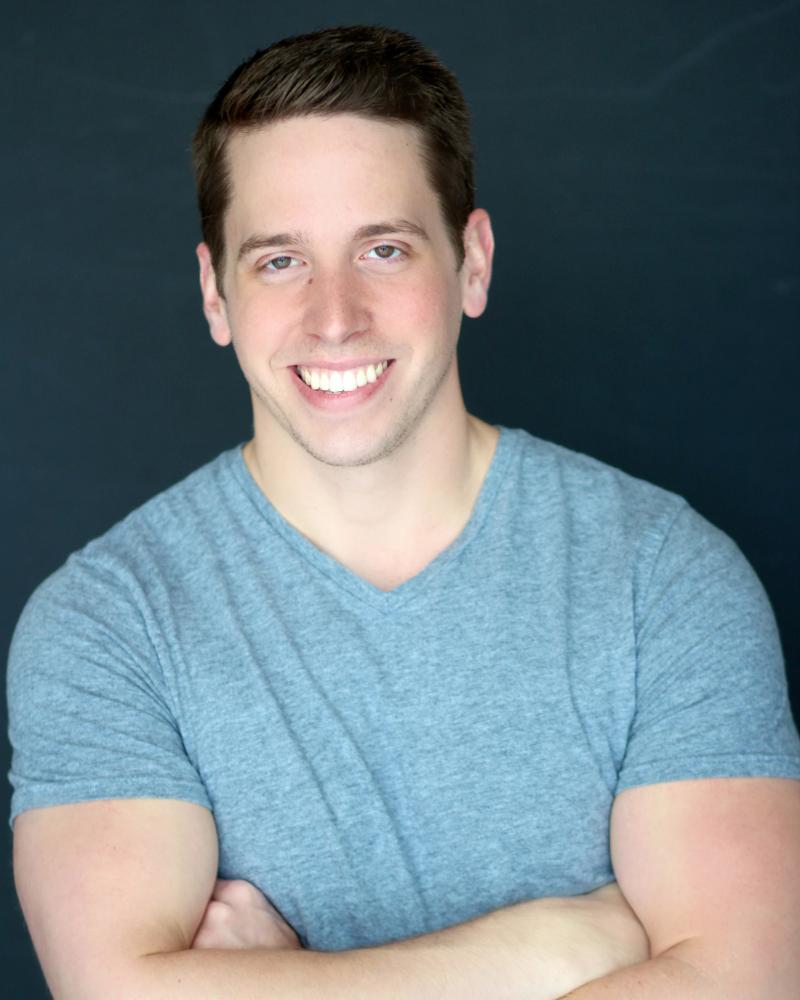 Austin Olive
What character do you play in Mamma Mia? I am playing Eddie, one of Sky's best friends.
What's your favorite ABBA song? After working on this show for a while, my favorite ABBA song is "Voulez-Vous." It's just so catchy!
Why should audiences come to see Mamma Mia? Of course, you should come to see the phenomenal work that this production crew and cast of actors has created. But, more than that, it is just such a fun experience. You can't help but sing along to the iconic music and groove in your seat.
Other than your own character, who's your favorite Mamma Mia character? If I can't say Eddie, I'd have to say Tanya. I absolutely love what Jenny is doing with the character. You don't want to miss it!
If you were a character in the upcoming movie sequel to Mamma Mia, who would you want to play you? I mean, I think they should just cast me! But if it can't be me, I'd love to see Dave Franco play the role of Austin Olive!
Jeffrey Ellis is a Nashville-based writer, editor and critic, who's been covering the performing arts in Tennessee for more than 35 years. In 1989, Ellis (read more...)