Jacob Heinz Directs 2017 Production of SPIRIT in Adams
As you sit on the grounds of the farm that once belonged to the Bell family, the annual dramatization of their haunting story - Spirit - will take you on an eerily captivating journey that began in 1804. That's when John Bell uprooted his family and moved to a beautiful area on the Red River, now known as Adams, unaware that the grounds were already occupied by the later-coined "Bell Witch."
Tormenting the family for years, moving objects, and even pinching and slapping family members, the events culminated in Bell's mysterious death in 1820. The mystery of the Bell Witch remains unsolved to this day.
Written by Adams native and star of television's Nashville, David Alford (who recently starred in the Tony Award-nominated revival of Lillian Hellman's The Little Foxes) Spirit is directed by Jacob Heinz and features an all-star cast of Middle Tennessee's favorite actors.
Spirit opens on October 19 and runs the last two weekends of the month in Adams.
About the Cast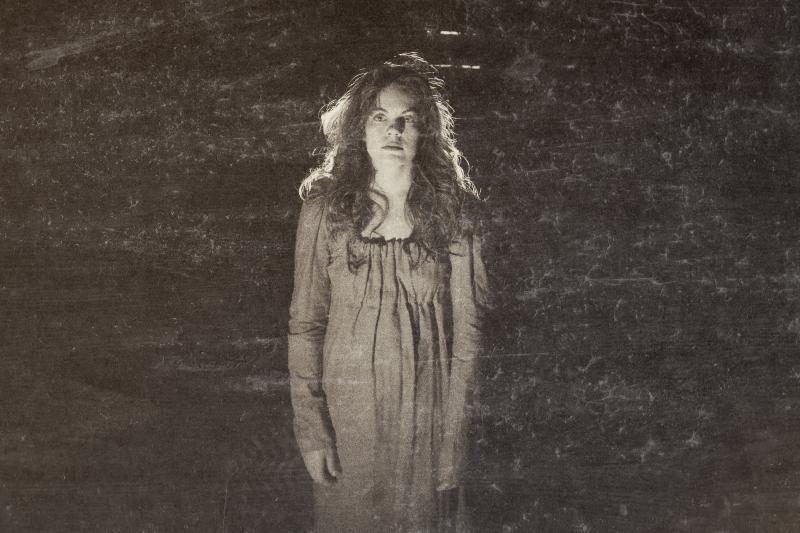 Playing the role of Betsy Bell, the primary victim of the spirit's torment, Gina D'Arco's impressive resume includes two different contracts with Merry-Go- Round Playhouse in upstate New York and a recent portrayal of Eurydice at Heartwood Regional Theatre in Maine. J. RoBert Lindsey, an actor whose name has become commonplace in Nashville theatre, brings the character of Professor Richard Powell to life.
Trin Blakely reprises her role as Lucy, while Danny Proctor is also back to play the characters of Billy Wall and James Johnston. The Bell family is rounded out with R. Preston Perrin (John Bell Jr.), Braden Wahl (Drewry Bell) and Callie Mae Larkin (Joel Bell). Springfield beloved locals Brandon Copeland and Bradley Gale return to the Spirit stage as Detective Williams and John Johnston.
Spirit will also feature three descendants of the Bell family this year: Bob Bell (John Bell Sr.), Analeese Bell (Richard Williams Bell) and Brent House (Joe Edwards).
"The moment I saw Spirit four years ago, I knew the show was something special," says Spirit director Heinz. "Adams is an amazing community that lures you in with its small-town charm and sense of comfort.
"The amount of support the show receives from the town, and even surrounding areas, is incredible. You can definitely tell that this show really means something to them. This year, we are sticking to the bones of the script; there is so much story to be told here, and it's extremely important to me that we keep that at the heart of everything we do with the production. There are many times as I'm reading the script and learning more about the history of the events that I will step back and think to myself, 'Wow, this practically happened right in our backyards, and that is terrifyingly amazing.'
"We are bringing all of these characters back to life to tell the audience this haunting story of fear, family, loss, and hope, and I could not be more thrilled. It's absolutely worth the drive."
The Bell Witch Fall Festival will be held at the Bell School Community Complex and the Brooksher Outdoor Pavilion off Highway 41 in Adams. It is presented by Community Spirit, Inc. and the City of Adams and sponsored by F&M Bank, The Memorial Foundation, and The Tennessee Arts Commission.
The 15th annual performances of Spirit will run the last two weekends in October, October 19-21 and October 26-28, with curtain at 7 p.m. each evening. Tickets are $8/$10 for students and $20 for adults. Group rates are available. For more information about the event or to purchase tickets, go to www.bellwitchfallfestival.com.
Related Articles View More Nashville

Stories

Shows