GOOD MORNING, THEATERATI for May 31, 2017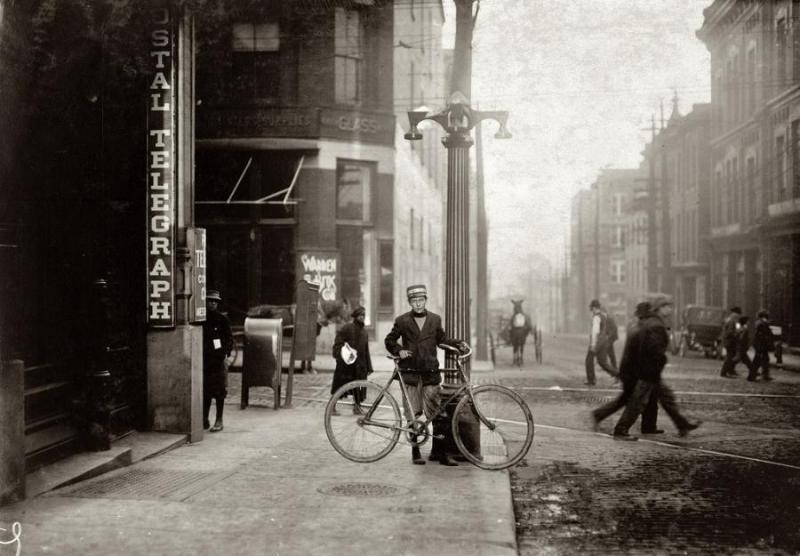 GOOD MORNING, THEATERATI! According to the non-clock thing hanging on the wall - what's it called? Oh, yeah, a calendar (yeah, like we'd ever allow a calendar to hang on any wall under our control - today is May 31, 2017! It's another day to allow yourself to live life dramatically and to gain ownership of your own schedule for the rest of the week so you can be certain to get to the theater. Yesterday, in our never-ending quest to enlist all of you to write our daily column for us, we posted TODAY'S QUERY on Facebook, asking our gentle readers to weigh in or whether or not "dressing for the theater" is de rigueur or is it more of a "come as you are" nature. Little did we know that such a question could engender such passionate responses and we daresay rather passionate defenses of the wear-whatever-the-hell-you-want school of thought. We suspect some people were presuming we were being all judgmental because we tend to wear a black suit whenever we go to the theater, it should be pointed out that we, personally, don't give a care what you might clothe yourself in so long as you don't stand in front of us during the performance (although if you're in a show and your costumer hasn't done his or her homework and we find you poorly dressed due to their choices, in which case we will certainly call the designer out). Check back tomorrow for the full scoop, the whole story, the complete run-down, etc. - it's taking us a while to edit our way from start to finish through the myriad responses!
Looking for something to do this summer of a more edifying nature? Perhaps Nashville Shakespeare Festival has a workshop that might interest you. They have three offerings in June, taught by the illustrious, capable, competent and smartly dressed Santiago Sosa, Carrie Brewer and Morgan Davis.
Looking for new shows opening this weekend to whet your appetite for a summer full of soaring imagination and flights of fancy? Three productions are on tap that sound intriguing to us: Nashville Ballet's Emergence premieres this weekend and even though we were left off the PR list this time for some inexplicable reason, we have no doubt it will be exciting and diverting and worthy of your time and attention, even if our attendance is not desired.
Nettie Kraft's Verge Theater Company - now, before you get your panties in a considerable wad, keep in mind that we realize more people than dear Nettie are involved with Verge, we nonetheless love Nettie and always refer to Verge as "Nettie's theater company," so chill the hell out before you stick that needle into the brain of your Jef Ellis Voodoo Doll, available at your neighborhood CVS and Walgreen pharmacies and various side-of-the-road locations in the Greater Nashville area - premieres Samuel D. Hunter's The Whale at Belmont's Black Box Theatre and it's one show that we are especially excited to see. It's the story of a morbidly obese gay man and the people who surround him, including his late lover's sister and a daughter he hasn't seen in years and a Mormon missionary who just happens by one day. It seems to defy description, yet every writer who has happened upon it has made a valiant effort to encapsulate the plot in as many words as possible. Shawn Knight stars and, frankly, that's enough for us. The fact that Jaclyn Jutting is directing is just icing on the proverbial cake that will likely be consumed by the play's protagonist. CJ Tucker, Alex Drinnen and Madeleine Yeary share the stage. We'll see you there on opening night! The Whale runs in repertory with Beneatha's Place (details about that show coming later - since we have five days a week of this stuff to feed you).
Woodbury's Arts Center of Cannon County presents its production of Peter and the Starcatcher, also opening on Friday night (we'll be there Saturday), directed by Tara Winton. The play, written by Rick Elice, is based on the novel by Dave Barry and Ridley Pearson, with music by Wayne Barker. Opening Friday night, June 2, it runs through June 11. Peter and the Starcatcher provides a humorous and fantastical back story for the beloved character of Peter Pan and his arch-nemesis Captain Hook. In this wickedly imaginative play, we meet a poor orphaned child on the high seas simply called Boy because in the absence of a mother and a father, he was never given a name. His sad and lonely world is turned upside down when he meets Molly. The daughter of famous Starcatcher Lord Astor, our heroine is on a mission to save the world and protect a treasure trunk filled with magical star stuff from getting into the hands of evil and greedy pirate Black Stache. As they travel aboard the Neverland ship headed for a faraway land, Molly and Boy learn about love, friendship and forge an unbreakable bond. ACCC's production of Peter and the Starcatcher features Adam LaPorte as Boy and Julia Kelley as Molly. The cast also includes Justin Winton, David Cummings, Spree Star, Jeffrey LaPorte, Ted Verbeten, Ric Kinkade, Nolan Ragland, Noah Brady, Matthew Connors and Eli Ragland.
Today, we feel compelled to ask this musical question: Why is Smoke On the Mountain such an enduring musical theater classic, especially in Tennessee?
Closing out its run at White Bluff's Bibb Center, in a production from The Friends of White Bluff, is Smoke On The Mountain, the down-home good-time of a musical that takes audiences back to the past to a Saturday night singin' at a church in North Carolina. It's classic summer theater fare in these parts - Cumberland County Playhouse opens its 24th year of the show in June - and it's also on the slate of summer musicals at Chaffin's Barn, A Dinner Theatre. Clearly, it's a popular show with both theater companies and audiences and we can certainly attest to its appeal among those of us who grew up in small town church communities. But we set out to find out what people who have been involved in the show think about its staying power and seemingly universal appeal...
Weslie Webster, director of Smoke on the Mountain at Crossville's Cumberland County Playhouse: I am honored to have been asked to work on our production of Smoke... for the past few years. I am continually inspired by the spirit the actors bring to the project every single time. For me it's not just about religion, it's about our common humanity, the frailty of forgiveness and the healing power we discover when we offer one another the gift of acceptance and unconditional grace.
Lauren Marshall, music director for CCP's Smoke on the Mountain and its very own Vera Sanders: I think Smoke... endures because it highlights family connection, and enduring love for one another. Even though it's the same script every year (the 24th at the CCP!), new cast members change the family dynamic, giving each production a renewed energy. One of my favorite parts of putting up the show is discovering what each cast member brings to the show musically, and the collaboration that happens as we flesh out the score.
Abigail Haggard, who plays Denise Sanders ("I'm the girl!") in the White Bluff production: I think what makes this show so appealing to audiences, especially southern ones, is the familiarity of the music. They are mostly songs we all know - that we grew up singing in church. It brings a sense of nostalgia. This is partially why this show appeals to me personally, but I also love that it serves as a time of worship and to sing to God.
Daron Bruce, 2014 First Night Honoree, who will play Burl Sanders at Chaffin's Barn again this summer: Smoke on the Mountain and playing Burl Sanders is like a family reunion...with the cast members and the audience. Burl is so familiar to me at this point, it feels so natural and "real". It's also very special because the audience is an actual character in the show. When I look out there and see the reactions to the hymn we sing...there is a real connection. You can see the emotional response of them when they hear the old hymns they grew up singing in church.
Amanda Lamb, who will return to the role of Vera at Chaffin's Barn this summer, to star opposite Bruce: This will be my eleventh time being in the series - five times in Morristown as Denise, then this will be my sixth time as Vera at the Barn. Smoke... is appealing because it's like coming home to me. It's music that I grew up with. I truly love the relationship that the actors have with the audience in it, because there is no fourth wall. It's such an experience in energy. Revisiting a character is so fun, especially when some of your best friends are along for the journey, too! It's like putting on your favorite sweater!
Ramona Richards, who has played Vera Sanders in years past: Smoke on the Mountain is a perennial show, especially in the South for more reasons than I can name. Most Southerners have a rural heritage, even if it's a couple of generations back, and we all have crazy relatives. The church and gospel singing also looms large for a lot of us. It simple resonates where a lot of us came from. When I played Vera, I didn't go on stage that I didn't think about my own childhood summers, when I tied many a string on brilliantly colored June bugs. When you throw all that into a well-written, hysterical show about our nutso kinfolks, we never get tired of it. I still listen to the soundtrack several times a year, and I see the show whenever possible. It'll just never grow old.
2013 First Night Honoree Jane Kelley, who has directed and/or music directed several renditions of the Sanders family saga: I think it is so appealing because it goes back in time and shows people who are not who struggled with the situations in their lives, but carried on anyway. Most of the music is familiar to many people who grew up in church. It is just a "feel-good" comedic show and such fun to direct. The cast enjoyed doing the show. The one memory that stands out is of the actor who played Stanley. He was a loose cannon and seemed to move all over the stage. Nothing I could say would change that. Consequently, the actor playing Burl was always on the lookout to see where he went. But he did it in such a humorous way that one would think it was on purpose. It is altogether a great piece of theater art.
#herecomethenuns Seems like Everett Tarlton is working his poor cast members to death out there at Chaffin's Barn (judging from the pictures they keep sending us of him doing his thing), in anticipation of opening day/night ("She's my daughter, she's my sister") on Thursday, June 8, in what is expected to be a production filled with much spectacle and glamour, what with all the divas in the show - Meggan Utech, Jenny Norris Light, Vicki White, Gracie McGraw and Curtis Reed are all involved, along with Nashville theater's consummate musical theater diva/star/legend Martha Wilkinson! Call the box office at (615) 646-9977 to make your reservations now before it's too late and those gangsters chasing after Delores Van Cartier aka Sister Mary Clarence find you and submerge your feet into blocks of cement. We'll see you there on opening night (but not day, since we are lazy and no account and can't get up early enough to write this column and see a show!)...
Speaking of Meggan Utech, today's her birthday, so join us in singing a chorus of "Happy Birthday" to her and to other local celebrities of note, including Belmont University theater star/student Josh Kiev, singer/actor CameRon Frazier, erstwhile star of Street Theatre Company and Nashville Shakespeare Festival productions Robert Taylor Kelly, Belmont University Musical Theatre alumnus and star of Broadway's Aladdin Deonte Lamont, singer/actor Bobby Milford (who now lives in Virginia), and actress/director/producer Letitia Loibner Green. They share today's date with such luminaries as Matt Cavenaugh (TV's As The World Turns and Broadway's Urban Cowboy, West Side Story and A Catered Affair), stage and film actor Don Ameche, and model/actress and television spokesperson Brooke Shields.
From the BWW Nashville archives:
/nashville/article/BWW-Interviews-On-the-LINE-Tim-Larson-from-Keetons-A-CHORUS-LINE-20110531
/nashville/article/Music-City-Celebrates-The-Tony-Awards-with-Special-Concert-66-20110531
/nashville/article/DIXIE-SWIM-CLUB-Runs-63-18-at-Arts-Center-of-Cannon-County-20110531
/nashville/article/HELLO-DOLLY-next-up-for-The-Renaissance-Players-610-26-20110601
/nashville/article/10-year-old-Lucy-Turner-Stars-as-Rhoda-in-STCs-BAD-SEED-20110601
/nashville/article/Hey-Jef-Heres-My-Headshot-JOHN-SILVESTRO-20120531
/nashville/article/Nashvilles-Theater-Calendar-53016-20160531
/nashville/article/Nashville-Area-Auditions-Listings-53116-20160531
From our Theater Journal come these important theatrical events that happened on this date in history: In 1946, Orson Welles' musical adaptation of Jules Vern's Around the World in 80 Days debuts on Broadway. Liv Ullman made her Broadway musical debut in 1979, leading the cast in the Richard Rodgers-Martin Charnin and Thomas Meehan version of I Remember Mama; yet even with that starry pedigree, the show closed on September 2 (my birthday!). Steppenwolf Theatre Company's production of Lanford Wilson's Balm in Gilead opened at Circle Repertory in NYC in 1984. The Light in the Piazza, Craig Lucas and Adam Guettel's musical, has its world premiere in Seattle in 2003, ultimately leading to a Broadway run that garnered six Tony Awards, including a best actress win for Victoria Clark. Ever After, the musical based on the 1998 movie with Drew Barrymore, opened at New Jersey's Paper Mill Playhouse in 2015.
And that, gentle readers, is all we got - for today! See you back here tomorrow. In the meantime, always remember to CELEBRATE THE MAGIC OF LIVE THEATER!
Jeffrey Ellis is a Nashville-based writer, editor and critic, who's been covering the performing arts in Tennessee for more than 35 years. In 1989, Ellis (read more...)