GOOD MORNING, THEATERATI for May 19, 2017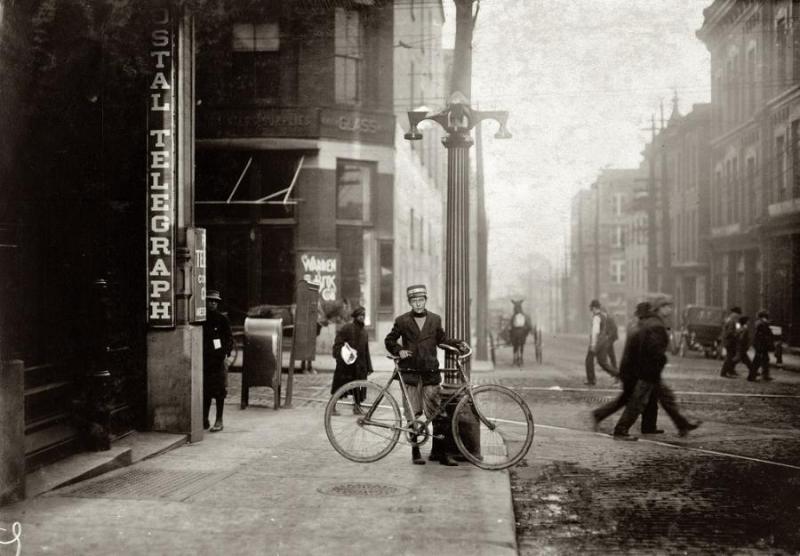 GOOD MORNING, THEATERATI! Down in the right-hand corner of my computer screen, it tells me that its Friday, May 19 - which means that Memorial Day Weekend is just a week away! - how in the world did we make it from New Year's Day to Memorial Day in what seems to me to be like 15 minutes? When you figure that out, please give me a heads-up so I can better prepare for Christmas shopping! And that, of course, has me wondering what shows we'll be seeing during the next holiday season which, in turn, prompts me to ask the musical question: What's your favorite Christmas or holiday-themed stage offering? I implore you to tell me now so I can pass the word along to producers who haven't yet picked a Christmas show (yes, I'm talking about The Larry Keeton Theatre's Jamie London!)...but who manage to live life dramatically!
Tony Award-winning playwright Christopher Durang unveils his latest project for Nashville theaterati this weekend as the climax of Nashville Repertory Theatre's Ingram New Works Festival. Featuring a cast that includes Rachel Agee, Samuel Whited, Rebekah Durham, Cheryl White, Allie Huff, Bobby Wyckoff, Megan Murphy Chambers and Matthew Carlton, the show already has a starry pedigree, but coming from the esteemed Mr. Durang we can only hope that Harriet and Other Horrible People (apparently written about ill-mannered, ungrateful theater types in my orbit) will prove to be transcendent and transformative - from what we understand, it's damn funny! The hilarity and hijinks featuring our very favorite diva, Rachel Agee, gets under way at NPT Studios tonight and Saturday night at 7 p.m. each evening. If you go, be sure to let us know what you think (we don't do staged readings...and that's what they are, by the way, not "stage" readings, no matter how many times someone leaves off a "D.")
Speaking of festivals, Tennessee Women's Theater Project closes out its 11th Annual Women's Work Festival at the Z. Alexander Looby Theatre in North Nashville this weekend...the oldest, continuously produced cultural arts festival focusing on theater in Music City (or something like that) and Maryanna Clarke and Chris Clarke, 2013 First Night Honorees, are probably worn out from all their hard work and ready for a vacation (that probably won't come, of course)! They have a full slate of performances Friday night through Sunday afternoon and are deserving of your patronage and support. My suggestion? See Durang's new play being read at NPT one night and spend the one or both of the other two dates supporting the new works in the Women's Work Festival!
Carolyn German's Theater Craft Inc. presents Edward Morris' The Passion of Ethel Rosenberg, starring Keri Pagetta (directed by Carolyn German), at Atmalogy "Celebrate" Space, 2320 West End Avenue in Nashville on Saturday and Sunday, May 20 and 21, at 7:30 p.m. each evening. For tickets ($20 each), call (615) 874-8715, or connect@theatercraft.com.
Among other theatrical offerings on the boards this weekend include the final shows of Center for the Arts' Little Shop of Horrors in Murfreesboro, Chaffin's Barn Dinner Theatre's Beau Jest, Cumberland County Playhouse's Million Dollar Quartet and A Second Helping in Crossville, Centerstage Theater Company's To Kill a Mockingbird in Lebanon, ACT 1's Noises Off at Darkhorse, Murfreesboro Little Theater's 7th Annual Backyard Bard: King Lear, the final performances of Studio Tenn's Monty Python's Spamalot, along with the opening of Woven Theatre's production of Neil LaBute's Reasons To Be Pretty at Belmont Little Theatre and Artists Community Theatre's Nunsense, both of which opened Thursday night.
One thing about local theater that sets it, somehow, apart from other genres of art and creativity, is how fortunate we are to have such a deep pool of talent - and don't let anyone convince you otherwise: Nashville is unique it that aspect - from which to cast shows. As a creative hub, our region is above and beyond others in that regard. Of course, what that means as well, is that we often have to bid farewell to people we respect, admire and, well, love like family. Case in point: Brittany Blaire Andersen, who's been running the theater program at Cane Ridge High School and directed Circle Players' tremendously popular production of The Little Mermaid in 2015 and starred last summer as Sally Bowles in The Larry Keeton Theatre's audience-approved and critically acclaimed Cabaret. After seven years in Nashville, Brittany moves back home to Utah on Memorial Day, and we are very sad to see her go, but excited for what the future holds in store for her: "I was offered the position of Assistant Principal at Tuacahn High School for the Performing Arts in Southern Utah. And I accepted," she tells us. "Nashville's been my home for seven years, it's tough to go, but I couldn't pass this opportunity up!" Working with Brittany on Cabaret last summer gave us a particularly fresh perspective from which to get to know her and we can happily report she was a dream, hard-working, eager to learn and thoroughly committed. Working so closely with someone on such an iconic role can be like brandishing a double-edged sword, to be sure, but the outcome for us was a genuine friendship with a woman who will be sorely missed. Break a leg, Brittany! We love you!
Today, we are sending out wishes of "Happy Birthday" to a plethora of theater-types, including: actor/director and Trevecca Nazarene University alumnus Tyler Jeffrey Adams (who's been spending this birthday week in the Big Apple); lighting designer extraordinaire and all-around wonderful guy Richard Davis; consummate actress, the luminous Brooke Bryant; and Belmont University alum Luke Hatmaker, who's tearing it up in East Tennessee these days! They share the day with playwright Lorraine Hansberry, whose A Raisin in the Sun recently played to packed houses and superb notices in a new production from Nashville Repertory Theatre, directed by Rene Copeland, which starred Jackie Welch, Eddie George, Tamiko Robinson, Lauren Frances Jones, James Rudolph and company; the late writer Nora Ephron; and Rolling Stone Pete Townshend.
In today's day in theatrical history, The Marx Brothers opened in I'll Say She Is at New York's Casino Theatre in 1924; Paul Robeson starred in Othello at London's Savoy Theatre in 1927; Richard Greenberg's The Extra Man opened in 1992 at Manhattan Theatre Club; Neil Simon's Hotel Suite, which was made up of scenes from California Suite, London Suite and Plaza Suite, opened in previews in 2000; and Neil LaBute's The Way We Get By opened off-Broadway in 2014 - this weekend, his Reasons to Be Pretty is presented at Belmont's Little Theatre by Nashville's Woven Theatre.
We're done for the week - by which we mean sending you Good Morning news and gossip to start your day of with a dramatic flair - although we'll be seeing a couple of shows over the weekend and reviewing them in short order. In the meantime, we hope you'll CELEBRATE THE MAGIC OF LIVE THEATRE in your own way this weekend. And we'll be back on the milk train come Monday morning! See you back here then!