Latest News on Maryanna Clarke
Maryanna Clarke News
BWW Review: SIX SERPENTS AND A TARANTULA, Hen & Chickens Theatre
by Cindy Marcolina - Nov 12, 2021
A town in the middle of nowhere, a violent relationship, a heinous crime, a tell-all letter. Wyoming, 1888. The gold rush came and went in the American state, leaving marks only in the popularity of Belle, the star of the Mermaid brothel. It's "A story about tyrants and those who survive them" tells one of the five prostitutes who's going to catch us up with the facts.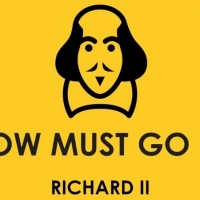 The Show Must Go Online Announces Full Cast for RICHARD II and MUCH ADO ABOUT MEAN GIRLS
by Chloe Rabinowitz - May 18, 2020
The Show Must Go Online today announced the full cast for their upcoming livestreamed readings of William Shakespeare's Richard II, and a special performance of scenes from Ian Doescher's Much Ado About Mean Girls, presented by Quirk Books as part of their Pop Shakespeare Events.

CRITIC'S CHOICE: Add Some Culture & Creativity to Your Life At The Theater This Weekend
by Jeffrey Ellis - May 16, 2019
It's that time of the week, theater lovers! With the weekend set to kick off at any moment - personally, we like to consider Thursday morning at 12:01 a.m. the official start of the weekend (that's directed primarily to the Dowager Countess of Grantham who quite clearly didn't understand what actually constitutes a 'weekend') - so we are back with a few suggestions of our own to help make your job easier. There are some new shows opening, others which are continuing their runs and still more which will be winding up their slate of performances this weekend!

CRITIC'S CHOICE: The Shows and Theater Events To Liven Up Your Weekend Plans
by Jeffrey Ellis - May 9, 2019
It's another busy weekend in Nashville - but when is Music City not packed with events, festivals, affairs? - and we're back with our Critic's Choice recommendations to have you cut through the theatrical flotsam and jetsam and find a cultural opening that's a good fit for your harried lifestyle. Nashville Opera opens its staging of Marc Blitzstein's The Cradle Will Rock at Noah Liff Opera Center, Way Off Broadway Productions unveils its version of Les Liaisons Dangereuses at Music Valley Event Center, Street Theatre Company invites you to the see their staging of Lynn Nottage's Sweat at their new venue on Elm Hill Pike and Nashville Rep continues its celebration of 10 years of The Ingram New Works Festival at Nashville Children's Theatre.
BWW Review: Tennessee Women's Theater Project's Stunning Revival of SISTAS THE MUSICAL
by Jeffrey Ellis - May 4, 2019
Directed with grace and wit by Tennessee Women's Theater Project founder Maryanna Clarke, Sistas the Musical is now onstage through May 19 at The Z. Alexander Looby Theatre, located conveniently just off Rosa Parks Boulevard in north Nashville, a historically black enclave that has been central to the civil rights struggles of the citizens of Tennessee's capital city.

Tennessee Women's Theater Project Revives SISTAS THE MUSICAL for 2019 Run
by Jeffrey Ellis - Apr 23, 2019
Tennessee Women's Theater Project presents the revival of the most popular show in company history when SISTAS the Musical opens at the Z. Alexander Looby Theatre for a May 3-19 run.
BWW Review: Tennessee Women's Theater Project's EVERY BRILLIANT THING Offers Unique Theater Experience
by Jeffrey Ellis - Mar 8, 2019
By turns wonderfully funny and achingly poignant, Every Brilliant Thing - Tennessee Women's Theater Project's mounting of Duncan Macmillan and Jonny Donahue's one-actor play about dealing with the suicide of one's mother - offers Nashville audiences a unique method by which to examine the effects of depression and surviving the loss of a loved one. Starring notable local actor Becky Wahlstrom, what ensues is not quite a monologue, nor is it (for all intents and purposes) a one-woman show (or what one expects from such an offering) due to its clever and imaginative structure that ensures every audience member becomes intimately involved in what transpires in a scant one-hour of stage time.

BWW Review: Tamiko Robinson Steele Sparkles and Shines in TWTP's TWELVE DATES OF CHRISTMAS
by Jeffrey Ellis - Dec 2, 2018
Tamiko Robinson Steele's bravura performance as Mary, the heroine of Ginna Hoben's delightful The Twelve Dates Of Christmas, is reason enough to spend an hour and a half in a darkened theater amid all the hustle and bustle of the holiday season. Now onstage in the fourth annual Tennessee Women's Theater Project production of Hoben's sharply written and wonderfully entertaining one-woman show, Steele brings her own sense of whimsy and fun to the role that Rebekah Durham so memorably portrayed from 2015-2017 for TWTP.

BWW Review: Equality Echoes at Tennessee Women's Theater Project
by Melia Kraus-har - Sep 10, 2018
With recent events related to the #metoo movement within the dance world, notably at New York City Ballet (NYCB), the voice of women in a setting such as this felt sacred. Among art forms, dance is the ultimate challenge to the agency of the female body, which is often at the direction and control of male directors, choreographers, and partners.

Tennessee Women's Theater Project Opens 11th Season With LINES IN THE DUST
by BWW News Desk - Oct 6, 2017
Tennessee Women's Theater Project launches its eleventh season at Nashville's Z. Alexander Looby Theater with the regional premiere of a play that addresses a timely dilemma: Nikkole Salter's Lines in the Dust, which probes the timely topics of integration, racial privilege and school zoning manipulation. Lines in the Dust runs October 6-22.
Maryanna Clarke Videos
STAGE TUBE: First Night Nashville promo released
by Jeffrey Ellis - Aug 18, 2011
First Night: The Honors Gala is set for Sunday, September 4, at the Troutt Theatre at Belmont University, which kicks off at 5:30 p.m. with the Red Carpet Event, hosted by Jennifer Richmond and Trey Palmer, with fashion commentary by Cary Street, Joshua Waldrep and Lisa Garner Harrison. Impresario Johnny Delarocco (aka John Pyka) will produce a special Red Carpet performance by his company just for First Night.