Frist Art Museum Presents MATTHEW RITCHIE: A GARDEN IN THE FLOOD
Organized by the Frist Art Museum, the exhibition will be on view in the Upper-Level Galleries from November 11, 2022 through March 5, 2023.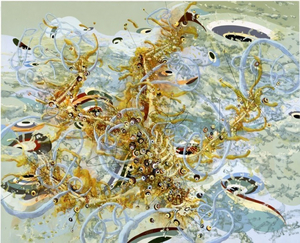 The Frist Art Museum presents Matthew Ritchie: A Garden in the Flood, a thematic survey of the artist's work since 2000, comprising paintings, drawings, sculpture, and video. Organized by the Frist Art Museum, the exhibition will be on view in the Upper-Level Galleries from November 11, 2022 through March 5, 2023.
Matthew Ritchie is an internationally recognized artist who has exhibited at major museums around the world including the Guggenheim, the Museum of Modern Art, and the Whitney Museum of American Art; his works were also featured in the 2018 Frist Art Museum exhibition Chaos and Awe: Painting for the 21st Century. A pioneer in integrating disciplines and combining mediums, Ritchie has created deeply symbolic and dynamic installations that often involve architects, dancers, musicians, and other creatives.
"This exhibition is ideal for a creative city like Nashville, with its ingrained and enduring tradition of interdisciplinary artistic collaborations," said Frist Art Museum chief curator Mark Scala. In a recording that provides the sound bed for the exhibition and accompanies Ritchie's new film Telmun, the Grammy Award-winning Fisk Jubilee Singers perform specially commissioned music by the acclaimed composer Hanna Benn.
"Ritchie's works show inner and outer space converging in vistas of black holes and particle clouds, organic mutations and human phantasms, sacred music and scorched cityscapes," said Scala. Teeming with luminous colors, surreal forms, and evocative symbols, they are efforts to visualize the deep human desire to develop "theories of everything" in fields as diverse as literature, mythology, philosophy, science, and technology.
Though his attempts to depict abstract, invisible forces are often rooted in complex theory, Ritchie's art can be appreciated on a strictly aesthetic level. He writes, "Information is itself a material, just like paint, music, or film. All my works can be fully experienced without reading a single text. But like the tales of Scheherazade in One Thousand and One Nights, or a multiverse like the Marvel Universe, there are stories within stories here-should you choose to explore them."
More Hot Stories For You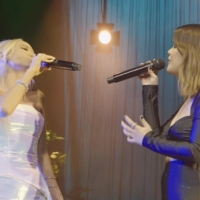 VIDEO: Watch Kristin Chenoweth and Country Star Maren Morris Sing 'For Good' from WICKED

December 4, 2022

Maren Morris surprised audiences by bringing out Kristin Chenoweth to join her for a performance of 'For Good' from WICKED during the final show of Morris's Humble Quest concert tour at Nashville's Bridgestone Arena. Watch the video here.
---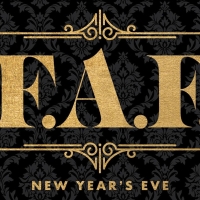 Lockeland Table In East Nashville Invites The Public To Get FANCY AS F**K This New Year's Eve

December 2, 2022

This New Year's Eve, Lockeland Table will transform their establishment into a fancy soirée. The restaurant, located at 1520 Woodland Street in East Nashville, invites the public to get Fancy As F**k (F.A.F.) on Saturday, December 31, 7:00 p.m.-1:00 a.m. with haute cuisine created by Chef Hal Holden-Bache and his team, champagne bar, specialty cocktails, DJ, and more. 
---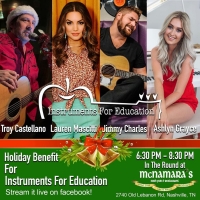 Troy Castellano And McNamara's Irish Pub & Restaurant To Host 2nd Annual Holiday Fundraiser & Instrument Drive

November 29, 2022

Middle Tennessee-based Instruments For Education (IFE) will host its 2nd annual holiday fundraiser and instrument drive raising money and collecting musical instrument donations for Nashville-area students, teachers, and school classrooms.
---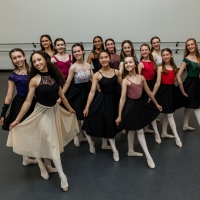 Nashville Ballet Announces Youth Cast For NASHVILLE'S NUTCRACKER

November 22, 2022

Local students will be helping the Emmy nominated Nashville Ballet perform their annual production of Nashville's Nutcracker this December. Running at TPAC December 9–24, this beloved holiday event allows aspiring artists from School of Nashville Ballet, Rejoice School of Ballet, and the Hispanic Family Foundation the opportunity to perform alongside Nashville Ballet's professional company dancers. 
---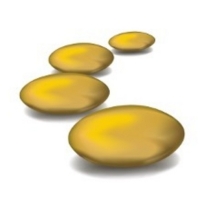 Nashville Bel Canto Foundation Launches New Program Mentoring Young Opera Performers

November 21, 2022

The Nashville Bel Canto Foundation is a nonprofit Young Artist Program that was created to teach the tools to be a professional in the competitive world of opera.
---