BWW Review: Nashville Children's Theatre's Charming MR. POPPER'S PENGUINS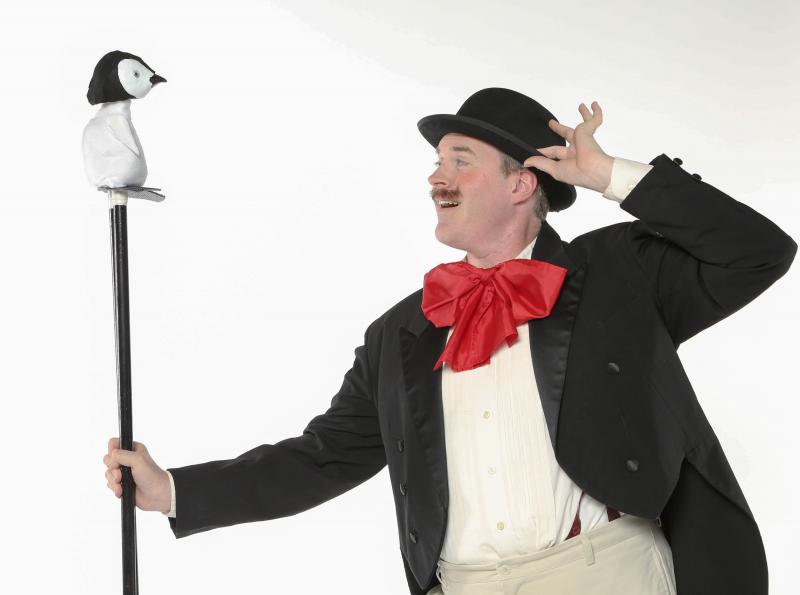 Offering a thoroughly delightful and completely entertaining story about welcoming new challenges and living life to its fullest, Mr. Popper's Penguins - the charming musical onstage at Nashville Children's Theatre through December 3 - also offers its young audiences an intriguing history lesson about life during the Great Depression.
With a musical score that recalls the best of the golden age of American theatre during the 20th century, Mr. Popper's Penguins is brought to life with imagination and wit, featuring a veteran cast of Nashville actors, each adept at taking on a new character to create an authentic personage onstage. With NCT's executive artistic director Ernie Nolan at the helm, with David Weinstein as musical director, Mr. Popper's Penguins is gleeful escapism at its very best.
The show's book by Robert Kauzlaric, based on the novel by Richard and Florence Atwater, is amusing and smart, leading audiences through the story with a graceful ease - no wonder Mr. Popper and his penguins are so beloved.
Geoff Davin is ideally cast as the eponymous Mr. Popper, a house painter in his off-season, who dreams of a life of adventure, longing to join famed explorer Admiral Drake on an Antarctic adventure. As Mr. Popper and his adoring and supportive wife (played with warmth and good humor by Erin Parker) worry over family finances during the lean times of the Depression, he learns via a radio program that a letter he has written to Drake has garnered the attention of the explorer, who promises that a surprise is wending its way to the fictional town of Stillwater.
When the package arrives, the Poppers are surprised to find a penguin inside and, as is often the case in such musical tales, hilarity ensues and the couple's lives are upended despite their best efforts to provide a loving home for Captain Cook, the penguin, and the other penguins which soon crowd the Poppers' home's cupboards, refrigerator and bookshelves. It's all totally implausible, of course, but definitely intriguing and just as fun as you might expect.
The aforementioned penguins are brought to life via the puppeteering magic that gives the show its own unique structure, thanks to the efforts of Brian Hull who has designed the puppets with spectacular detail brought to life by the talented cadre of actors assembled onstage for the adventure.
Nolan's sprightly and focused direction ensures young audiences are riveted to the onstage action and the combined efforts of his six-person ensemble guarantees that older audience members are engaged throughout the 75-minute show. Joining Davin and Parker in the light-hearted romp of a musical are such Nashville musical theater luminaries as Rona Carter, Shawn Knight, Galen Fott and Corinne Bupp, who help bring the story to life with heart.
Weinstein's four-man band (which includes himself as conductor and pianist, also includes Ben Andrews on drums, Tom D'Angelo on bass and Robby Shankel on woodwinds) perform the score, composed by George Howe, with theatrical flair and you'll find the tunes a perfect fit for the show's time period, wonderfully evocative songs inspired by musical theater hits of an earlier era. As a result, Mr. Popper's Penguins provides the perfect introduction to the great American musical for audiences accustomed to more recent forms of entertainment.
Scott Leathers' scenic design - which transforms the stage at NCT from a 1930s home to a vaudeville theater and all points in between - is cleverly conceived and realized by the company's team of artists, and Patricia Taber's costumes (including Mr. Popper's workclothes, Mrs. Popper's house dresses and costumes that help transform actors into puppeteering penguins themselves) perfectly capture the show's tone and spirit. Bill Rios' lighting design is exceptional and William Kyle Odum's sound design provides the perfect ambience for a show set in the '30s.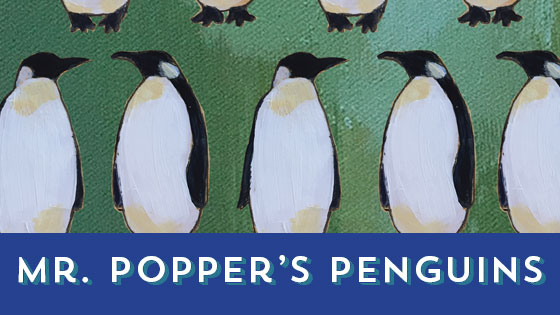 Mr. Popper's Penguins. Book by Robert Kauzlaric. Music and lyrics by George Howe. Based on the novel by Richard and Florence Atwater. Directed and choreographed by Ernie Nolan. Musical direction by David Weinstein. Puppet design by Brian Hull. Presented by Nashville Children's Theatre. Through December 3. Go to www.NashvilleCT.org for details, or call (615) 254-9103. Running time: 1 hour, 15 minutes (with no intermission).