BWW Interviews: 6 Questions & a Plug with DAMN YANKEES' Tari Kelly
Whatever Lola wants... Tari Kelly gets? It would seem so with the resume this talented actor presents as she returns to the Ordway for her fourth production on the Saint Paul stage as Lola, the temptress who tries to get Joe to join her on the other side. Get to know more about Kelly in 6 Questions & a Plug.
Let's start with DAMN YANKEES - you play Lola and get to do some pretty fabulous music and scenes. Tell our readers about your take on Lola and if you are bringing anything new to the role or have any fun insights into the character.
For starters, this is a role I've always wanted to play. From the moment I saw Gwen Verdon in the movie, I knew it was right up my alley. Honestly, I take what she did and build on that, make it my own. In the beginning my Lola is sexy, sure of herself and silly, until she becomes completely disarmed by Joe's loyalty to his wife and desire to return to his everyman life. Then she simply becomes a girl in love. No artifice, no games. Honest and vulnerable.
Which famous Lola of the past is your favorite (Broadway, film, another production), and why?
Gwen, Gwen, and then of course, Gwen. She is funny and sexy and she simply IS Lola to me. And have you seen this woman dance?! Unbelievable. YouTube it, kids.
You've been in three other Ordway productions, can you tell us a little about those roles, when they were and what your experience at the Ordway has been?
The first time I was at the Ordway was in 2002 to play Bonnie in ANYTHING GOES starring Sandy Duncan as Reno. So much fun! Bonnie is a typical gun moll, baby doll voice, but not stupid as she would have you believe. She was a blast to play. I did a number called "Let's Step Out" and a chorus of boys threw me around the whole number. My feet never touched the floor!
Then, I was back in 2008 for CABARET in which I played Sally Bowles, one of those roles I always dreamed of playing. Sally is witty, vulnerable, evocative and iconic. CABARET is really a play with music, and that is a rarity to have a script that meaty, to have characters that well drawn. On top of that, the music is just so incredible thanks to Kander and Ebb. It was a very exciting and glitzy production for which the Ordway won an Ivey Award.
Later that same year, I came back to play Ethel Levy in YANKEE DOODLE DANDY. What a beautiful piece of theatre written by James Rocco and Albert Evans. The show is about George M. Cohan and it shows the reality of who he was, his struggles and his triumphs. Ethel was his first wife and I was allowed to use my entire bag of tricks to make her come to life. She is humorous and glamorous and then so real. I got to sing one of the best breakup songs ever - "Pick Up Your Dreams and Go" with music by Cohan and lyrics by Evans. It is still one of my favorite shows I've done.
You've had some other really strong female roles; which has been your favorite to play and why?
Last year I had the honor and immense task of playing Judy Garland in THE END OF THE RAINBOW in the regional premiere at the Arvada Center in Colorado. Let me tell you, that was the biggest challenge of my life and I loved every minute of it. I approached that role from the standpoint of an addict first and foremost and then layered in Judy. It was important to me to understand her from the inside out and I wanted the audience to see her as a flawed human being not unlike themselves. Add in sounding like her when you sing and talk, then her physicality, mannerisms, etc. without it looking and sounding like an imitation, and you've got a large order to fill. Honestly, it all came to me "easier" than I thought it would and I won the Colorado Henry Award for best actress!
What is your training and background beyond what we can read in your bio?
I've been dancing since I was five and doing musical theatre since I was 13. I went to The Theatre School at DePaul University for acting for a year, UW-Stevens Point for musical theatre for a year, and grew up dancing at Virginia Davis School of Dance in Madison, Wisc.
Famous directors and people I've worked with and learned from - Hal Prince, Susan Stroman, Elaine Stritch, John McMartin and Hugh Jackman (just to name a few). Hugh really showed me how to be a leader of a company. I did BOY FROM OZ with him and he treated us all equally, didn't act like he was the star (though we all knew he was!). As a result, we all got along swimmingly and we all had his back. Also, acting onstage with him was like a masterclass. He stayed true to the direction of the scenes but they were fresh every night and always somewhat different. He really freed me up as an actress and made me not afraid to just go with the flow. Plus, he's Hugh Jackman, so going to work every day didn't suck...
What is it like working with James Rocco in this production?
It's been a dream! James is one of my favorite directors to work with. He is smart and has ideas that he conveys to you in a very clear and concise way, but he isn't afraid to let you try something even if it differs from his original idea. He usually knows what he wants but isn't afraid to tell you if he doesn't. It's just a very safe room to play in and as an actor that is paramount. Plus, when he likes something you're doing and it makes him laugh, well that is everything! He has the best laugh ever!
And now for the plug: What's next for Tari Kelly - on stage or off? Where can we see you after the Ordway?
I'm heading up to the Goodspeed in Connecticut to work on a new show about Toulouse Lautrec called MY PARIS. I've done numerous readings of it in NYC and it is finally being put on its feet. Direction and choreography by Kathleen Marshall, orchestrations and lyrics by Jason Robert Brown, music by Charles Aznavour, book by Alfred Uhry. I'm playing La Goulue, a can-can dancer Lautrec made famous through his art. It should be an interesting, fun time this summer!
That sounds amazing - I hope it'll come to the Ordway eventually!
Tari Kelly bio:
ORDWAY: Cabaret, Yankee Doodle Dandy, Anything Goes; Broadway: Anything Goes, The Boy From Oz, How the Grinch Stole Christmas, Show Boat; National Tours: Little Shop of Horrors, Show Boat, Beauty and the Beast; Regional Favorites: Arvada Center: End of the Rainbow (Judy Garland, Henry Award); Maltz Jupiter: Anything Goes (Reno Sweeney, Carbonell Award); Marriott Lincolnshire: Thoroughly Modern Millie; The Fireside: Once Upon a Mattress, Brigadoon; Stages: My One and Only, The Drowsy Chaperone; Pittsburgh Public: Man of La Mancha, Cabaret; 5th Avenue: White Christmas. Original Broadway Cast Recordings: How the Grinch Stole Christmas, Anything Goes, The Boy From Oz.
More on the show:
Aging baseball fanatic Joe Boyd is transformed into a star slugger after he makes a deal with the Devil for the chance to lead his favorite team, the Washington Senators, to a pennant victory over the New York Yankees. Can he get his team a win and still outsmart the Devil in time to win his soul back? Filled with such iconic songs as "Whatever Lola Wants" and "(You Gotta Have) Heart," Damn Yankees is an all-American home run musical hit!
Ordway Extra: Join Minnesota Twins Baseball Club Curator, Clyde Doepner, and local historian, Frank White, for a lively conversation about the rich history of Minnesota Baseball. Ordway Extras will take place June 17 & June 24 in the Marzitelli Foyer prior to the performance. Click here for more info.
DAMN YANKEES plays the main stage at the Ordway now through June 28. Check out this locally produced show, directed by James Rocco, with a mix of Broadway vets and local faves. Tickets at ordway.org.
Photo: Tari Kelly (Lola). Photo courtesy of Ordway Center for Performing Arts.
Kristen Hirsch Montag is a senior public relations and communications manager for Meet Minneapolis, Convention and Visitors Association, by day and self-professed theatre geek by night. A busy care... (read more about this author)
BWW Interview: Kevin Carolan of COME FROM AWAY at Hennepin Theatre Trust

January 20, 2022

Kevin Carolan and the ensemble of COME FROM AWAY, about the planes grounded in Canada on 9/11, soar in this human tale that brings up all the emotions of a tragic event, with a healthy side of laughter.
---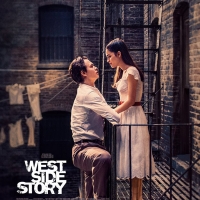 BWW Interview: The Anitas: When WEST SIDE STORY stars spoke with BroadwayWorld MSP

December 16, 2021

A lucky BWW editor recalls when interviewing two of the stars of the new WEST SIDE STORY film and small world connections with MSP theatre.
---
BWW Interview: Gerri Weagraff of ANASTASIA at Hennepin Theatre Trust

December 16, 2021

Russian-set musicals figure highly in this actor's nontraditional path to the tour stage. ANASTASIA, the new Broadway musical, and its Dowager Empress are on the Orpheum's stage till Dec. 19.
---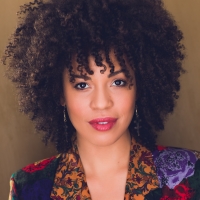 BWW Interview: Sasha Hutchings of OKLAHOMA! at Hennepin Theatre Trust

November 9, 2021

With a face and head of glorious hair you may recognize at first glance, Sasha Hutchings (Laurey) opens OKLAHOMA!'s national tour in Minneapolis at Hennepin Theatre Trust's Orpheum in the first Equity tour of the show in 40 years. The actor gives some insight into the reimagined production and more in 6 Questions.
---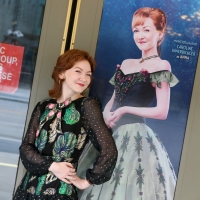 BWW Interview: Caroline Innerbichler of FROZEN at Hennepin Theatre Trust

October 18, 2021

Caroline Innerbichler (Anna) in FROZEN returns home to Minneapolis to play her first Broadway tour on a new-to-her stage but her local resume proceeds her and fans fill the seats for this actor and the beloved musical's first staging locally. She shares her experience getting this role and her time waiting for theatre to return, and reveals her very Minnesotan self in 6 Questions.
---