Photo Flash: First Look At FYT's World Premiere THE GERANIUM ON THE WINDOWSILL JUST DIED BUT TEACHER YOU WENT RIGHT ON
Flint Youth Theatre - Michigan's Professional Theatre for Young Audiences presents world premiere musical "THE GERANIUM ON THE WINDOWSILL JUST DIED BUT TEACHER YOU WENT RIGHT ON," Book and Lyrics by Michael Lluberes, Music by Jared M. Dembowski, Based on the book by Albert Cullum. Performances run now through Sunday, May 6.
Based on the best selling book by Albert Cullum (subject of the documentary "A Touch of Greatness"), this avant-garde musical explores the inner thoughts and feelings of elementary school students as they navigate their way through the trials and tribulations of an ordinary day at school.
The show received a developmental reading at The Manhattan Movement and Arts Center, an ASCAP/Dream Works Musical Theatre Workshop with Stephen Schwartz at DreamWorks Studio in Los Angeles and an ASCAP/Grow A Show Workshop at The Lied Center for the Performing Arts in Lincoln, Nebraska.
The world premiere is directed by FYT Producing Artistic Director, Michael Lluberes (The Boy in the Bathroom), Musical direction by Nada Radakovich and David Lindsey, Scenic Design by Daniel Pinha, Costume Design by Ryan Park, Lighting Design by Chelsie McPhilimy, Sound Design by Gene Oliver and Projections Design by Alison Dobbins. Staged Managed by Dominique Hinde.
The all child cast includes: Joshua Beauchamp, Gabrielle Bader, Dalton Hartwell, Allie MacDonald, Edith Pendell, Aidan Riggs, Adrienne Robinson, Yasmine Searcy and Joey Urgino.
Performances are: Saturday, April 21 at 7:00pm, Sunday, April 22 at 2:00pm, Friday, April 27 at 7:00pm, Saturday, April 28 at 2:00pm and 7:00pm, Sunday, April 29 at 2:00pm (ASL Interpreted). Friday May 4 at 7:00pm, Saturday May 5 at 2:00pm and 7:00pm, Sunday May 6 at 2:00pm. Tickets are $18 for Adults, $16 for Seniors, Veterans and Teens, children (12 & under) are $14 and $8 for college students. Tickets may be purchased through The Ticket Center at 1241 E. Kearsley St., Flint, 810.237.7333 or through www.TheFYT.org. Recommended for ages eight and up.
"THE GERANIUM ON THE WINDOWSILL JUST DIED BUT TEACHER YOU WENT RIGHT ON" is sponsored by Olof Karlstrom, Olivia Maynard and Howard and Rita Shand. The musical was commissioned by Ole Zupetz and Tom Nordyke.
Flint Youth Theatre is located at 1220 E. Kearsley St., Flint, MI 48503. Since 1957, Flint Youth Theatre's nationally acclaimed, award-winning intergenerational programming has provided Flint area residents with opportunities to experience the unique joys of discovery and self-expression through the performing arts. A program of the Flint Institute of Music, FYT is the resident theatre company at the Flint Cultural Center. A nonprofit organization, FYT receives support from the Michigan Council for Arts and Cultural Affairs, a partner agency of the National Endowment for the Arts. For more information about Flint Youth Theatre please visit www.TheFYT.org.
Photo Credit: Mike Naddeo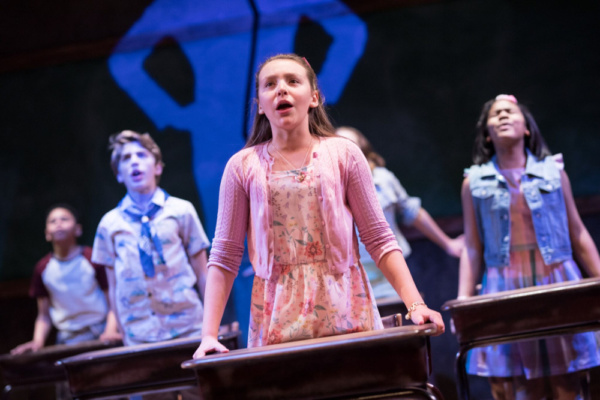 Allie MacDonald and Company

Aidan Allan Riggs and Company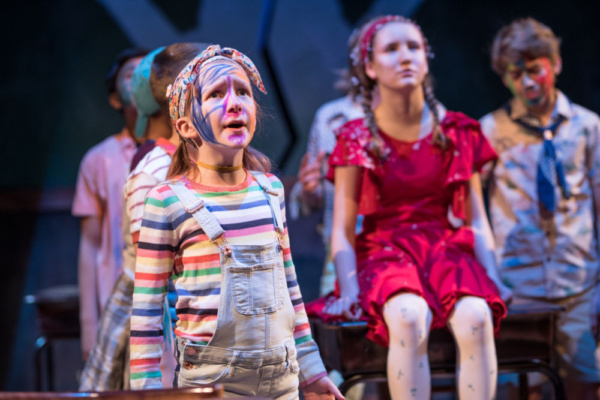 Gaby Bader and Company

Company

Yasmine Searcy and Company

Joshua Beauchamp

Dalton Hartwell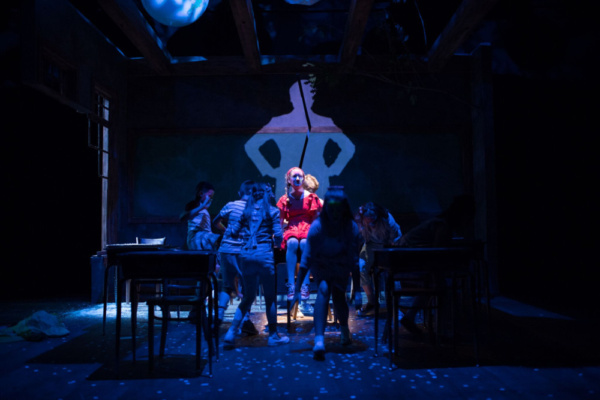 Company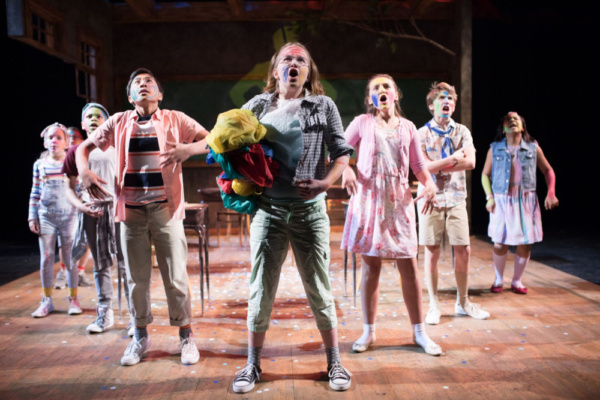 Company

Adrienne Robinson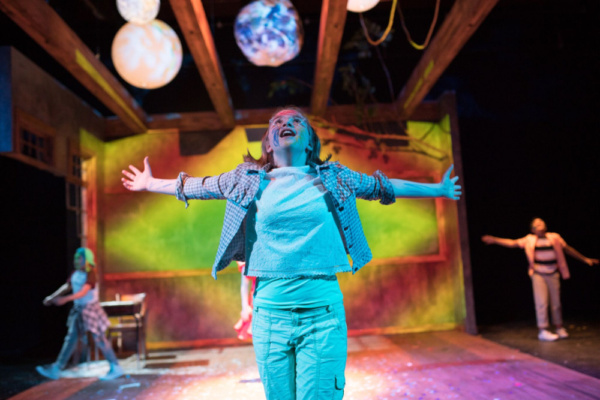 Edith Pendell and Company