Photo Flash: KISS OF THE SPIDER WOMAN
KISS OF THE SPIDER WOMAN runs from January 28 - February 6, 2011
From the creators of Chicago and Cabaret comes the winner of multiple 1993 Tony Awards including Best Musical Kiss of the Spider Woman revamps a harrowing tale of persecution into a dazzling spectacle that juxtaposes gritty realities with liberating fantasies. Cell mates in a Latin American prison, Valentin is a tough revolutionary undergoing torture and Molina is an unabashed homosexual serving eight years for deviant behavior. Molina shares his fantasies about an actress, Aurora (originated on Broadway by Chita Rivera) with Valentin. One of her roles is a Spider Woman who kills with a kiss. With its beautiful score and electric dance numbers Spiderwoman will have you caught in her web.

Fridays, Jan. 28 & Feb. 4 at 8PM
Saturdays, Jan. 29 & Feb. 5 at 8PM
Sundays, Jan. 30 & Feb. 6 at 2PM
Tickets:
$20 - Students
$25 - Seniors
$30 - Adults

We are proud to call West Boca Performing Arts Theatre our home. All Performances will take place at:
12811 West Glades Rd.
Boca Raton, Florida 33498 (3.5 Miles West of 441) On the campus of West Boca High
For tickets visit www.slowburntheatre.com
For special group discounts of 20 or more call 954.323.7884
Photo Credit: Gemma Bramham


Tom Creatore and Company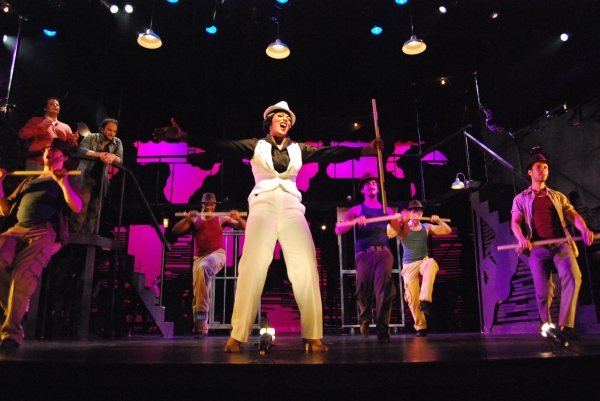 Tom Creatore, Rick Pena, Matthew Korinko, Jerel Brown, Renata Eastlick, Michael Hopkins, Joshua Brickman, and Joel Alfonso

Tom Creatore and Matthew Korinko