Photo Flash: First Look at THE SUBMISSION at Island City Stage
Shaleeha G'ntamobi's stirring new play about an alcoholic black mother and her card sharp son trying to get out of the projects has just been accepted into the nation's preeminent theater festival. Trouble is, Shaleeha G'ntamobi doesn't exist. Except in the imagination of a young gay playwright named Danny Larsen, who created her as a kind of affirmative-action nom-de-plume. So now he must hire a black actress to stand in for him. What starts as a terrible idea becomes worse as he drags Emilie - an African American actress, his boyfriend and his best friend down a long and dirty path of truth, lies, revelation and betrayal.
Jeff Talbott's play THE SUBMISSION was the inaugural recipient of the Laurents/Hatcher Award in 2011, and was then produced Off-Broadway by MCC Theater, where it received the Outer Critics Circle John Gassner Award for Best New American Play in 2012.
"It's a fierce, intelligent comic-drama about race and gender," says Andy Rogow, Artistic Director of Island City Stage in Wilton Manors, where this play will soon make its South Florida debut.
Under the direction of Associate Artistic Director Michael Leeds, the Island City Stage production will star Daniel Gil, Rita Joe, Chris Anthony Ferrer and Ben Sandomir.
It will also feature the work of the Island City Stage award-winning design team: Michael McClain (sets), Peter Lovello (costumes), Preston Bircher (lights) and David Hart (sound).
THE SUBMISSION plays previews tonight and tomorrow, April 7th and 8th, officially opening on April 9th, and it runs through May 8th in the company's new home at 2304 N. Dixie Highway, Wilton Manors, FL 33305. Performances are Thursdays through Saturdays at 8:00 PM, and Sundays at 5:00 PM. For tickets or more information, call 954-519-2533 or visit islandcitystage.org.
Photo Credit: George Wentzler

Rita Joe, Ben Sandomir, Chris Anthony Ferrer and Daniel Gil

Rita Joe and Daniel Gil

Daniel Gil and Ben Sandomir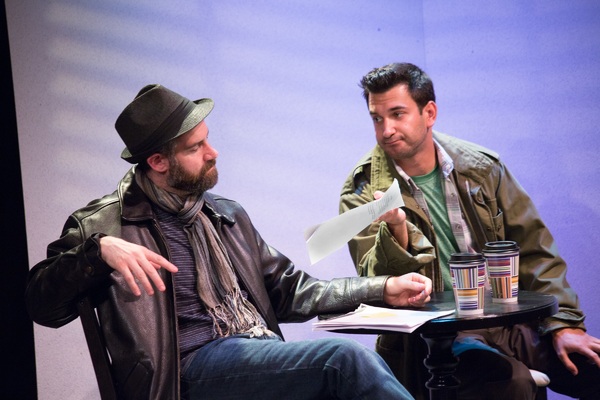 Ben Sandomir and Chris Anthony Ferrer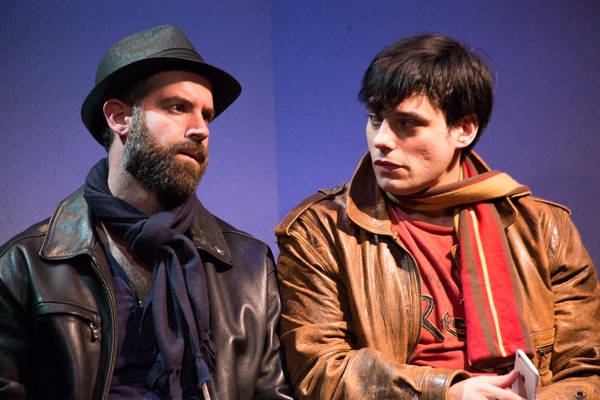 Ben Sandomir and Daniel Gil