Click Here for More Articles on WAITRESS
BWW Review: WAITRESS at Adrienne Arsht Center-Simply Put, it is a MUST see!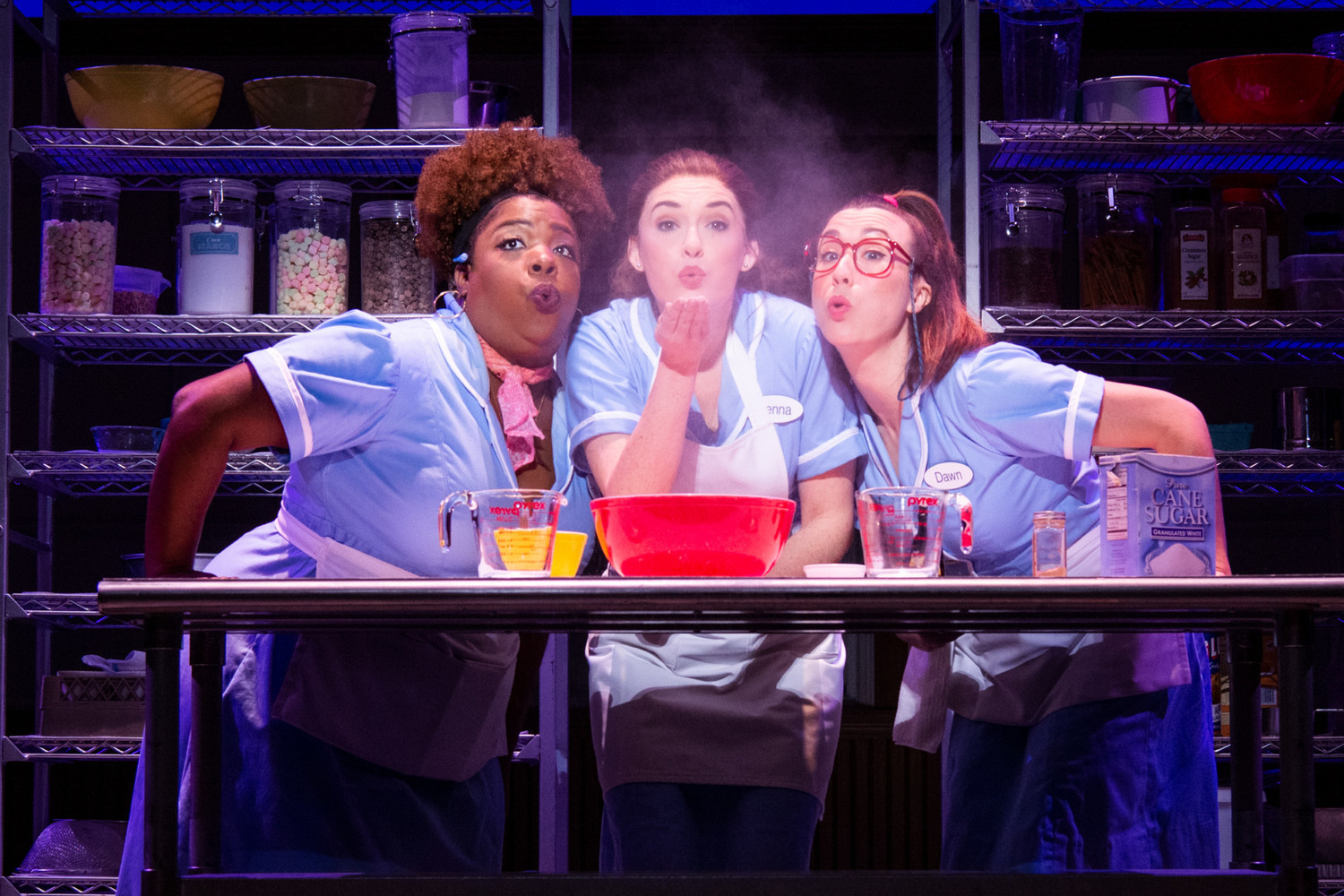 "I Am Wild About You" Pie. My cheeks hurt. Yes, you read that right. My cheeks hurt from smiling. Well, I should explain that my cheeks hurt from smiling, I have been craving pie all day (Key Lime Pie, if you must know) and I have been singing "Sugar, Butter, Flour" in a nonstop loop since watching the national tour of Waitress. Broadway Across America's production of Waitress at the Adrienne Arsht center leaves you giddy and guarantees that you'll come back for seconds.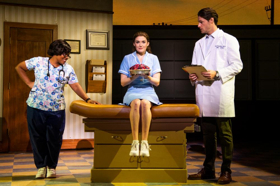 "Better Than You EVER Expected" Pie. The musical is not typical in so many ways. But most important, it truly isn't a love story in the ways you expect. In fact, that may be what makes this musical so addicting because it isn't what you expect to see in a musical. It's more! Inspired by Adrienne Shelly's film, Waitress tells the story of Jenna - a Waitress and expert pie maker, who dreams of leaving her small town and loveless marriage. While her friends offer their own recipes for happiness, Jenna makes a path all her own. A baking contest in a nearby county and the new doctor in town may offer her a chance at a fresh start but Jenna must beckon the courage to rebuild her own life. Jenna must find a way back to herself. The book, by acclaimed screenwriter Jessie Nelson, is refreshing. It's witty one moment and painful the next. It keeps you guessing in ways you wouldn't expect.
"Sweet and Spice, and Everything Nice" Pie. Christine Dwyer, who plays Jenna, was quite simply incredible. She was so sweet and honest in her portrayal of Jenna that we were rooting for her the whole way. But let's talk about that voice! Dwyer's portrayal of Jenna's longing makes "She Used to Be Mine" painstakingly beautiful. By the end of the song, there wasn't a dry eye in the audience. When it comes down to it, the acting is superb. Her friends and fellow Waitresses, played by Maiesha McQueen and Ephie Aardema, were a match made in heaven. The way this group of misfits band together was so much fun to watch. Truly, it was laugh out loud funny!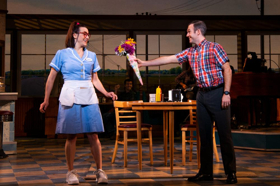 "Apple Of My Eye" Pie. Ogie, played by Jeremy Morse, was so funny and spunky you didn't want to take your eyes off of him. Morse has an uncanny ability to be instantly like-able, funny and is an overall show stopper. It's hard to pick your favorite song in the show since there are so many choices with irresistible hits by 6-time Grammy® nominee Sara Bareilles, but what Morse does with "Never Getting Rid of Me" makes it easily one of the best numbers in the show.
"A Slice of Heaven" Pie. Simply put, it is a must see! Go ahead have some dessert, you'll thank me.
February 26 - March 3, 2019
Adrienne Arsht Center
Ziff Ballet Opera House
Tickets: $34, $62, $82, $103*
Photo Credit: Philicia Endelman
Related Articles