BWW Review: LOVE NEVER DIES at The Orpheum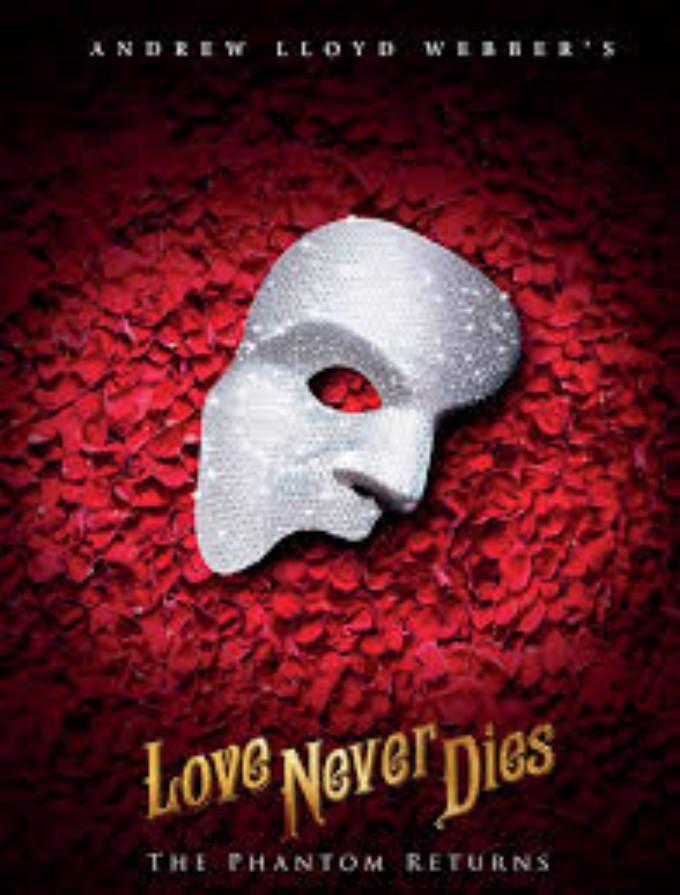 As Memphis theatergoers pile into the Orpheum to kick off a record-breaking 2018-2019 season for ticket sales at the much beloved venue, they are confronted with a familiar, albeit masked face. Indeed, while Andrew Lloyd Webber's The Phantom of the Opera continues its remarkable 30-year run as Broadway's most enduring production, its sequel, Love Never Dies, has opened in the bluff city. Like all other sequels, Love Never Dies faces the initial challenge of justifying its mere existence. That challenge is further amplified when the first installment is, like The Phantom of the Opera, so woven into the fabric of our cultural iconography. Grumbling devotees of the original Phantom will no doubt ask why the story necessitates a sequel at all, let alone one in which the Phantom is transplanted from the Paris Opera House to (gasp) the underbelly of New York's Coney Island. To those skeptics in the audience (of which this reviewer was one), rest assured that Troika Entertainment's magically beautiful production of Love Never Dies, with direction by Simon Phillips, answers that question rather quickly. Why does The Phantom of the Opera require a sequel? Well, why not? That is particularly the case when the sequel is such an eye catching showcase for its talented cast of performers.
To be clear, those fixated on story will struggle to find anything remotely original about Ben Elton's book. Love Never Dies picks up in 1907, ten years after The Phantom of the Opera left off. The Phantom (Bronson Norris Murphy) has escaped to New York, and has hidden himself amidst the spectacles of Coney Island, where the fun-loving carnival atmosphere conjured by thrill rides and freak shows is juxtaposed against something far much darker, mysterious and hard to define. The new setting is quite a befitting home for The Phantom, whose mask conceals not just his disfigured face, but an array of other contradictions of character. Although a colorful band of carnival performers provide a wonderful backdrop, the story remains focused on the same familiar cast of principals. Madame and Meg Giry (Karen Mason and Mary Michael Patterson respectively) have also moved to The Phantom's Coney Island, where Meg hopes to finally emerge from the decade long shadow cast by The Phantom's muse and now internationally renowned songstress, Christine Daae (Meghan Picerno). It is clear, however, that The Phantom remains fixated on one singular goal: hearing his beloved Christine sing for him once more. With that aim, he lures Christine and his longtime rival Raoul (Sean Thompson) to New York. Christine and Raoul bring young son Gustave (Jake Heston Miller) on the journey, and let's just say things get complicated when The Phantom observes that the music seems to live within Gustave in an eerily familiar way.
The story is, of course, gimmicky. But ultimately, that is not the reason to go see Love Never Dies. Some productions manage to transcend their books, or even their underlying source material. They do it with the sheer talent and professional commitment of their performers. They do it through innovative set, lighting and costume design. They do it with pleasing melodies that remain easily hummable long after one leaves the theater. In terms of sheer production value, the finely executed Love Never Dies succeeds on all these fronts, and for this reason alone, is well worth the price of admission.
Fresh off a stint in the Broadway production of The Phantom of the Opera (where he played Raoul, and remarkably nine other roles to date), Mr. Murphy's performance as The Phantom is deeply moving. A seasoned performer, he clearly understands the space, as well as Andrew Lloyd Webber's score, capably threading the delicate needle between the brooding, belting baritone and his delicate yet still firm falsetto. No pair of production numbers better exemplifies his vocal versatility than "'Til I Hear You Sing" and the rock-inspired "The Beauty Underneath" (a production highlight). His most impressive achievement as The Phantom, however, is in managing to bring renewed gravitas to a role audiences have long associated with some of the greats.
As Christine, Ms. Picerno's soprano is something to behold. Although the beauty of her operatic tone is apparent throughout the production, it is during the title song late in Act II that it is transcendent. It is the moment her voice reveals itself to be more than just merely beautiful, but truly special. Clad in a peacock inspired dress (which according to production notes weighs 17 pounds, features 235 fabric feathers and took an estimated 250 hours to create), she soars while belting the refrain of "Love Never Dies," even prompting a spontaneous mid-Act standing ovation from some in the audience.
Other standouts include Mr. Thompson, who too exhibits impressive vocal chops ("Devil Take The Hindmost"), but more importantly, imbues Raoul with a redemptive spirit that takes the audience somewhat by surprise. In the battle with The Phantom for Christine's devotion, the audience is not immediately inclined to root for Raoul, but Mr. Thompson's characterization succeeds in making the rivalry more far more interesting and complex. As Meg, Ms. Patterson executes the production's few traditionally light song and dance numbers with aplomb, including a series of quick costume changes during "Bathing Beauty," another crowd pleaser. As Gustave, Mr. Miller not only demonstrates pitch perfect vocal tone rarely seen in a performer of his age, but also succeeds in navigating the emotional range required of his character. Also worthy of special mention is Katrina Kemp who, as carnival performer Fleck, is captivating whenever she is on stage and makes invaluable contributions to the production's mystique.
Equally impressive as the Love Never Dies cast is Gabriela Tylesova's set and costume design, and Nick Schlieper's lighting design. Although the story of Love Never Dies really could have been set anywhere, the Coney Island setting affords the design team great opportunities of which it takes unbridled advantage. Simply put, the sets - illuminated by 4,000 light bulbs strung by 15,000 feet of cable - are magnificent, but never needlessly excessive or indulgent. Swirling rollercoaster tracks and carnival tents embody the festive Coney Island atmosphere, but still never betray the production's darker undertones, largely reminiscent of a Tim Burton film. Peacock feathers envelop Christine during her rendition of the title song. The production's plays on shadow and light create an eerie playground for the ensemble. Particularly for an opening night in a new venue, the production appeared to be flawlessly executed from a technical perspective.
Although the score comes nowhere close to that of Andrew Lloyd Webber's original The Phantom of the Opera, it still features his signature blend of traditional and rock opera stylings. There is no "Music of the Night" or "All I Ask of You" in this score, but Love Never Dies nonetheless features catchy melodic themes that remain in the audience's consciousness long after the final curtain call.
Ultimately, Love Never Dies' greatest weakness lies in the story itself. Although this sequel is hardly groundbreaking from a plot perspective, the capable production team and immensely talented cast have created a crowd pleasing production of both style and substance. And that, Memphians, is well worth a trip to the Orpheum.
Love Never Dies runs through September 9, 2018 at the Orpheum, 203 South Main Street, Memphis, Tennessee.