Chris Miritello - Page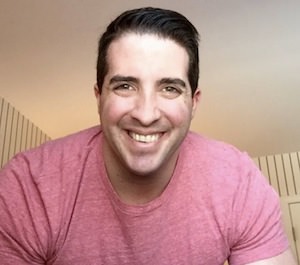 Chris Miritello is currently an attorney based in Memphis, Tennessee. A native of Long Island, New York, Chris graduated from Harvard College, where he was a member of the Opportunes, Harvard's oldest coed acapella group. He later attended Fordham Law School, and was awarded the 2017 Rising Star Award by the Fordham Law Alumni Association. A longtime theater lover, Chris has performed in numerous musical productions, including, among others, Pippin (Pippin), Bye Bye Birdie (Albert Peterson), Anything Goes (Billy Crocker), and Annie (Rooster Hannigan). He attended countless Broadway and Off-Broadway productions while living and practicing law in New York, and now looks forward to writing about Memphis's vibrant theater scene. Additionally, in his spare time, Chris enjoys physical fitness, independent film, live music, politics, and spending time with family and friends.
MOST POPULAR ARTICLES
LAST 365 DAYS
BWW Review: HEAD OVER HEELS at Circuit Playhouse

October 14, 2019

The orchestra strikes the opening drumbeats and bass guitar riffs, instantly recognizable to 80's music aficionados as The Go-Go's' hit 'We Got the Beat.' The curtain rises, and it is immediately clear that the cast has come to play . . . in a BIG way. There is an incredibly fun show playing at The Circuit Playhouse in Overton Square that you may not have heard about. That show is Head Over Heels, a jukebox style musical featuring songs by none other than the quintessential 80's girl group, The Go-Go's, interwoven throughout what can best be described as a 16th century comedic farce. Yes, you heard that right folks. Notwithstanding the prevalence of biographical jukebox musicals in recent years, featuring the song catalogs of such icons as Carole King, Cher, Donna Summer, The Temptations, Frankie Valli and the Four Seasons, and Gloria Estefan, among others, it doesn't get much more original than Head Over Heels, which utilizes the unlikely musical source material against a completely unexpected backdrop.
---
BWW Review: DEAR EVAN HANSEN at The Orpheum

October 9, 2019

'Wow. I knew the soundtrack, but was not expecting that!' Such was the repeated refrain that echoed throughout the theater lobby as gobsmacked Memphians filed out of Dear Evan Hansen, the first production of the 2019-2020 Broadway season at the Orpheum. Since its celebrated premiere on the Great White Way in 2016, the Tony Award winning Best Musical's original cast album, featuring music and lyrics by today's 'it' collaborators with the Midas touch, Benj Pasek and Justin Paul, has seemingly transcended those who self-identify as musical theater lovers. Rather, its contemporary, pop infused tracks have built appeal across a broad array of audiences, with many - particularly millennials - able to sing or at least hum them on command. For that, tremendous credit is owed to Ben Platt of Pitch Perfect fame, who originated the role of Even Hansen on Broadway, winning a Tony Award for Best Actor in a Musical in the process.
---
BWW Review: FIDDLER ON THE ROOF at The Orpheum

March 21, 2019

The mamas and the papas (and sons and daughters) debuted at Memphis's Orpheum on Tuesday night, but this was no case of California dreamin'. Rather, it was the national touring company of Fiddler on the Roof that descended on the Bluff City to serve up a hefty helping of tradition. Fiddler on the Roof is, of course, one of the classics, with a storied history that includes its having enjoyed the first musical run to pass the 3,000 performance mark, and a near decade long reign as the longest running Broadway musical. Audiences may also remember the 1971 film adaptation starring Topol as the show's central patriarch Tevye, which garnered three Academy Awards. Set in a Jewish settlement in Russia in 1905, the show would not be expected to bear any shade of modernity. That being said, the production's youthful and endearing cast, excellent choreography and innovative lighting design, combined with its timeless themes of family, community and connectedness to one's ancestral history certainly make it resonate with inter-generational audiences of all faiths.
---
BWW Review: ON YOUR FEET! at The Orpheum

February 14, 2019

Rare is the wedding, Bar Mitzvah, office holiday party or Sweet 16 that does not at some point feature a rousing rendition of Gloria Estefan and the Miami Sound Machine's 'Conga.' Particularly for those of us in Generation X - for whom the pop music of the 1980s, in all its glorious forms, remains a source of unbridled nostalgic celebration - 'Conga' is such a staple that any gathering involving a dance floor just seems incomplete without it. As it turns out, the 2018-2019 season at Memphis's Orpheum also needed a fresh injection of the Conga, and the immensely talented and attractive touring cast of On Your Feet!, the Emilio and Gloria Estefan Broadway Musical, delivered all that and more. Quite literally and as advertised, Memphians in the audience at the run's premiere leapt to their feet to celebrate Gloria and Emilio Estefan, a couple whose success story remains as relevant today as ever in today's political climate, not to mention their remarkably prolific song catalog. Broadway has seen its fair share of jukebox musicals in recent years, but there is something unique and special about On Your Feet!, not only in the time period it evokes, but also in the indomitable spirit of its core subjects, portrayed with incredible heart by Christie Prades and Eddie Noel.
---
BWW Review: WAITRESS at The Orpheum

January 16, 2019

Since its 2015 premiere at the American Repertory Theater in Cambridge, Massachusetts - a popular laboratory for some of Broadway's most recent smash hits -Waitress, with music and lyrics by the indomitably popular songstress Sara Bareilles and a book by Jessie Nelson, has made defying the theater community's wildest expectations look easy as pie. Somewhat quietly, Waitress has baked a more than 1100 performance run (and counting) on Broadway, spanning nearly three years, no small feat for a modern musical, particularly one that does not rely upon spectacular stage effects, grandiose chorus numbers, a well-known jukebox catalog or Disney source material. Adapted from Adrienne Shelly's 2007 film of the same name - which was by no means a box office juggernaut - the musical incarnation of Waitress has none of these things. What it does have, however, is a fantastic score, relatable and likeable (with one exception) characters, and a well-mixed blend of humor and heart.
---
BWW Review: LES MISERABLES at The Orpheum

November 30, 2018

There is probably little to say or write about Les Miserables that has not already been said or written. Claude-Michel Schonberg's epic musical, based on Victor Hugo's equally epic 1862 novel, first captured audiences' imaginations as a concept piece in France in 1980. Since the reimagined English language version starring Colm Wilkinson and Patti LuPone premiered in London in 1985, productions, special concert events and revivals have sprung up throughout the world, including on Broadway, where the show's original run lasted over 16 years and it has twice been revived. Les Miserables has also been adapted for film, including the 2012 musical version, which starred the likes of Hugh Jackman, Russell Crowe and Eddie Redmayne, and garnered Anne Hathaway an Oscar for Best Supporting Actress. Indeed, after more than 30 years as part of our cultural lexicon, Les Miserables remains a musical theater juggernaut, whose enduring themes of redemption, loyalty and love, incredible score and sheer longevity imbue it with an unmatched sense of gravitas.
---
BWW Review: SCHOOL OF ROCK at The Orpheum

October 10, 2018

There is a moment during the closing scene of Andrew Lloyd Webber's School of Rock when the show transforms from a mere crowd pleasing musical, to a pure and unadulterated celebration. Having witnessed the young students of Horace Green Preparatory School fully evolve from disenfranchised, rule-following and generally unhappy children, to confident rock stars willing to 'stick it to the man,' the audience cannot help but leap to its feet and join the party at the top of Mount Rock. More than a local battle of the bands, it is a celebration of the importance of arts education, the power of inspiring teachers, the joys of finding one's voice, and of the mind-blowing capacity for so much talent to exist in such small bodies and at such an early age. Judging by the standing ovation that began before and continued throughout the curtain call, it is clear that the Orpheum audience was fully invested in these young characters, and that School of Rock had therefore done its job. Indeed, this culminating scene is the ultimate payoff that makes the two and a half hours that precede it entirely worth the investment. The only disappointment was that there was no after party on Beale Street. Armed with their instruments and boundless talent, something tells me that the students of Horace Green Preparatory School could most certainly have brought down the house.
---
BWW Review: LOVE NEVER DIES at The Orpheum

September 5, 2018

As Memphis theatergoers pile into the Orpheum to kick off a record-breaking 2018-2019 season for ticket sales at the much beloved venue, they are confronted with a familiar, albeit masked face. Indeed, while Andrew Lloyd Webber's The Phantom of the Opera continues its remarkable 30-year run as Broadway's most enduring production, its sequel, Love Never Dies, has opened in the bluff city. Like all other sequels, Love Never Dies faces the initial challenge of justifying its mere existence. That challenge is further amplified when the first installment is, like The Phantom of the Opera, so woven into the fabric of our cultural iconography. Grumbling devotees of the original Phantom will no doubt ask why the story necessitates a sequel at all, let alone one in which the Phantom is transplanted from the Paris Opera House to (gasp) the underbelly of New York's Coney Island. To those skeptics in the audience (of which this reviewer was one), rest assured that Troika Entertainment's magically beautiful production of Love Never Dies, with direction by Simon Phillips, answers that question rather quickly. Why does The Phantom of the Opera require a sequel? Well, why not? That is particularly the case when the sequel is such an eye catching showcase for its talented cast of performers.
---
BWW Review: DREAMGIRLS at Playhouse On The Square

July 8, 2018

Tear down the mountains. Yell, scream and shout for Dreamgirls, Playhouse on the Square's final musical offering of its 2017-2018 season. Co-directed and choreographed by Jordan Nichols and Travis Bradley, Playhouse on the Square's Dreamgirls is a two and a half hour theatrical energy drink, jam packed with slick production numbers performed by a fresh cast that is plainly up to the task of quenching the audience's thirst for a great time. There is much to be excited about with this production of Dreamgirls, which seems uniquely at home in Memphis, a city whose history and reputation are so intertwined with music and the superstars it has produced. Although the first third of Act I can be described as somewhat frenetic, the production quickly settles in and finds its footing, anchored by electrifying, well-directed performances by Breyannah Tillman as Effie, and Napoleon M. Douglas as Jimmy Early.
---
BWW Review: 42ND STREET at Theatre Memphis
June 20, 2018
---
BWW Review: FUN HOME at Playhouse On The Square

May 22, 2018

Following its opening on Broadway in April 2015, Lisa Kron and Jeanine Tesori's innovative and decidedly modern musical Fun Home enjoyed a 582-performance run and garnered five 2015 Tony Awards, including Best Musical. Based on Alison Bechdel's graphic novel depicting of her childhood and coming of age, including most prominently, her realization of her sexuality and complicated relationship with her gay father, Fun Home currently finds itself in the capable hands of Memphis's Playhouse on the Square.
---