Ogunquit Playhouse to Present OKLAHOMA!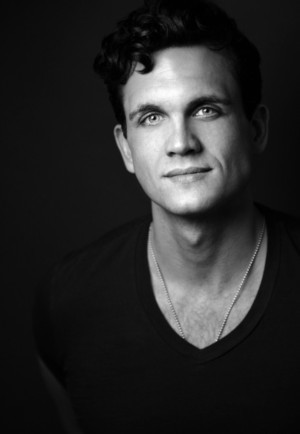 Rodgers and Hammerstein's great American classic Oklahoma! bursts onto the Ogunquit Playhouse stage June 13 to July 7. The Playhouse is thrilled to create an exciting new production of this beloved classic as part of its 75th Anniversary since first opening on Broadway. This groundbreaking musical was Rodgers and Hammerstein's first collaboration, and in many ways their most innovative, having set standards for musical theatre that are still being followed today. The lively musical features the timeless classics, "Oh, What a Beautiful Mornin'," "The Surrey with the Fringe On Top," "I Cain't Say No," "People Will Say We're in Love" and of course the triumphant "Oklahoma!"
"Now, with Oklahoma! celebrating its 75th Anniversary, it seemed the perfect time to bring this beloved classic to our stage. The Ogunquit Playhouse production will feature the original designs from Cameron Mackintosh's London and Broadway revival of Oklahoma!, and Susan Stroman's choreography, which will be tailored for our production by Susan Stroman's Associate Ginger Thatcher. Our show will be helmed by Fred Hanson, who together with an outstanding cast will create a fresh, lively and exuberant Oklahoma!," stated Executive Artistic Director Bradford Kenney.
The high-spirited rivalry between the local farmers and cowboys living in Western Indian Territory at the turn of the twentieth century, provide the colorful setting for Curly, the confident cowboy, (Stephen Mark Lukas) and Laurey, the beautiful, head-strong farm girl, (Taylor Quick) to play out their love story. Throw in a fierce rival vying for Laurey's attention, one flirtatious fiancée, a reluctant suitor, magnificent choreography and one of the most beautiful musical scores ever written and you have a recipe for a rip-roaring good time!
Individual tickets are on sale now with prices starting at $52. Three and four-show packages are also available for the current season. Gift certificates are also on sale. For tickets visit www.ogunquitplayhouse.org, the Box Offices located at 102 and 10 Main Street, Ogunquit or call 207-646-5511.
Stephen Mark Lukas returns to the Ogunquit Playhouse to star as Curly. He last performed at the Playhouse in Hello, Dolly! and Rodgers and Hammerstein's Cinderella. Mr. Lukas has starred as Elder Price in The Book of Mormon on Broadway, as well as in the National Tour. He has performed at many regional theatres throughout the U.S. including the Finger Lakes Musical Theatre Festival and Reagle Music Theatre as Curly in Oklahoma!, at the Goodspeed Opera House as Joe Hardy in Damn Yankees, and at the Westport Playhouse as Lancelot in Camelot. On television he has performed on "Empire Falls" and "Gossip Girl."
Co-starring as Laurey Williams is Taylor Quick who is making her Ogunquit Playhouse debut. Ms. Quick has performed at Goodspeed Opera House as Millie Dillmount in Thoroughly Modern Millie, as well as in Grand Hotel at Lyric Stage, The Sound of Music at Hope Summer Repertory Theatre, and Jesus Christ Superstar and Spamalot at Casa Mañana. In film, she can be seen in 2014's "God's Not Dead."
Susann Fletcher joins the cast as the fun-loving, head-of-the-house Aunt Eller. Ms. Fletcher was last seen at the Ogunquit Playhouse in 1983 as Angel in The Best Little Whorehouse in Texas. Her Broadway credits include: The Full Monty, as (Georgie Bukatinsky), How to Succeed, (Smitty), Guys and Dolls, (Miss Adelaide), the original company of The Goodbye Girl, (Donna Douglas), the original company of Jerome Robbins' Broadway, (Miss Electra, Golde, Timid Girl), the original company of Raggedy Ann and The Best Little Whorehouse in Texas. She has also been in six National Tours and dozens of regional and stock productions. She has been nominated for a Barrymore Award, the National Broadway Theatre Award and the Kevin Kline Award.
Playing Jud Fry, the dark and dangerous hired hand, is Timothy John Smith making his Ogunquit Playhouse debut. Mr. Smith has performed in many regional productions across the country including: The Who's Tommy, Guys and Dolls, Candide, Fool for Love, Richard III, Les Miserables, and Rapture, Blister, Burn. Martin Sola is cast as traveling salesman Ali Hakim who is also making his Ogunquit Playhouse debut. On Broadway Mr. Sola performed in On Your Feet!, Coram Boy, La Bohème, and The King and I. His Off-Broadway credits include Miss You Like Hell, Giant, Pipe Dream, Fanny, All Eyes and Ears, and over a dozen productions with New York City Opera. He has also performed in many regional theatres productions including: Man of La Mancha, Olives and Blood, The Most Happy Fella, and Evita. Colby Dezelick joins the cast as the rodeo cowboy in love with Ado Annie, Will Parker. He was recently in the Broadway revival of Miss Saigon and has performed in many regional theatre productions that include: Fiddler on the Roof, The Music Man, Chasing Rainbows and more. The flirtatious Ado Annie is played by Chessa Metz making her Ogunquit Playhouse debut. She recently performed in Pirates of Penzance at North Carolina Symphony, and debuted her cabaret F!RST at Lincoln Center Education.
The ensemble of Oklahoma! includes Emilia Brown, Enrique Brown, Jon Cooper (also Cord Elam), Becca Corbin, Erick Devine (also Andrew Carnes), Maureen Duke, Joseph Michael Fierberg, Delaney Love, Brian Martin, Alida Michal, Vanessa Mitchell, Julio Rey, Sam Rohloff, Julia Lynn Sammon, Charlotte Settle, and Mark Woodard.
Helming the Ogunquit Playhouse production is Fred Hanson. Mr. Hanson has directed productions for many regional theatres across the U.S. including the The Muny in St. Louis, Fox Theatre in Atlanta, Theatre Under the Stars in Houston, and Wolf Trap in Washington D.C. Internationally he directed Miss Saigon in Tokyo and in São Paulo, as well as Singin' in the Rain, Baby, and Jekyll and Hyde in Brazil. He has worked on many Broadway shows and National Tours as Associate Director, Production Supervisor, Executive Producer and Stage Manager, including Oklahoma!, Carousel, Evita, Agnes of God, 42nd Street, Zorba, and the original productions of Les Miserables, The Phantom of the Opera, and Miss Saigon.
Joining the creative team as Choreographer is Ginger Thatcher. Ms. Thatcher is currently the Associate Choreographer and Assistant Director for the musical Little Dancer, directed and choreographed by Susan Stroman. On Broadway she has choreographed The Red Shoes, Carousel, Big, A Year with Frog and Toad, and Matthew Bourne's Swan Lake. Additionally she has choreographed productions of Carousel, Syncopation, Big, Oklahoma!, Wild Women of Planet Wongo, The Winters Tale, and Swing!
More Hot Stories For You