VIDEO: Director James DeVita Discusses CYRANO DE BERGERAC AT American Players Theatre
Director James DeVita discusses directing CYRANO DE BERGERAC, as well as Cyrano as a character, at American Players Theatre.
Cyrano de Bergerac is a fearless soldier. A loyal braggadocio. And a man furiously self-conscious about his very protuberant nose. He's also a man in love with a woman (Roxane) who's in love with someone else (Christian), and promised in marriage to yet another (De Guiche). When Christian is assigned to Cyrano's platoon, Roxane begs him to protect her love, which Cyrano reluctantly agrees to do. And when Christian in turn begs Cyrano to help him woo Roxane, a plot unfurls that begs the question: does love truly lie in the eyes or in the soul?
The cast features James Ridge as Cyrano, Danny Martinez as Christian, Laura Rook as Roxanne, Alejandro Cordoba as Brissaille, Robert R. Doyle as Cuigy / Ensemble, Ty Fanning as D'Artagnan, Chike Johnson as LeBret, Andrew Rathgeber as Ligniere, Sarah Day as Cassandace / Ensemble, Elizabeth Reese as Barthenoide / Ensemble, Colleen Madden as Urimedonte / Ensemble, David Daniel as Ragueneau, Casey Hoekstra as Valvert, John Taylor Phillips as DeGuiche, Kelsey Brennan as Duenna/Ensemble, and Brian Mani as Montfleury / Ensemble.
The cast also includes Kipp Moorman (Poet / Ensemble), Cage Sebastian Pierre (Poet), Tim Gittings (A Musketeer), Olivia de Waart (Sister Mary), Cher Desiree Alvarez (Sister Claire/Ensemble), Eduardo Curley-Carrillo (Cadet), Josh Krause (Cadet), Marcus Truchinski (Cadet), and Xavier Roe (Cadet / Ensemble).
For more information on this production click here!
More Hot Stories For You
Overture's 'Kids In The Rotunda' Presents Three Action-Packed December Shows

November 28, 2022

Kids in the Rotunda, Madison's favorite family-friendly Saturday arts performance series, presents three fun-filled Saturdays of action-packed performances on Overture Center's Rotunda stage in December. Three popular artists and groups return this month: Stuart Stotts, Handphibians and David Landau.
---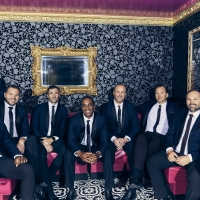 Straight No Chaser to Bring 25th Anniversary Tour to Overture Center in December

November 23, 2022

The a cappella group Straight No Chaser, from Indiana University in Bloomington, Ind., is touring in celebration of their 25th anniversary with a stop at Overture Center on Wednesday, Dec. 7 at 7:30 p.m. in Overture Hall.
---
Players Have A Chance To Win Fantastic Prizes At WHEEL OF FORTUNE LIVE, December 6

November 22, 2022

Wheel of Fortune LIVE!, an all-new theatrical experience, is touring across North America and will stop in Madison at Overture Center on Tuesday, Dec. 6 at 7:30 p.m. with host Mark L. Walberg.
---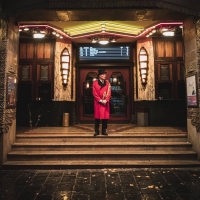 THE MAGNANIMOUS LOVER & THE CRITICS to Debut In Wisconsin This Month at Falconbridge Players

November 16, 2022

Two classic plays by a key figure of the Irish literary renaissance of the early 20th century make their Wisconsin debut when Falconbridge Players presents Critics and Lovers on November 29th at Arts + Literature Laboratory in Madison.
---
Joe Gatto NIGHT OF COMEDY Tour To Stop At Overture Center In March

November 15, 2022

Joe Gatto has announced dates for his ongoing Joe Gatto's Night of Comedy tour. The comedian and television personality's live shows are scheduled for the spring of 2023, with a stop at Overture Center on Saturday, March 11 at 7:30 p.m. in Overture Hall.
---