THE ANGEL NEXT DOOR, AIN'T MISBEHAVIN' & More Set for Laguna Playhouse 2023-2024 Season
The season also features 2 Pianos, 4 Hands; The Rainmaker, and more.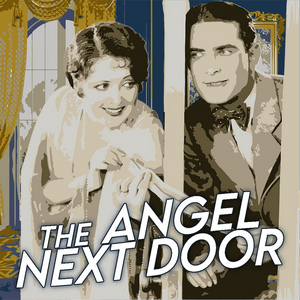 Laguna Playhouse has announced its 2023-2024 Season of Shows! The season begins with the musical smash hit 2 PIANOS, 4 HANDS; followed by the legendary classic play turned iconic film, THE RAINMAKER; then the Playhouse presents a delightful new screwball comedy, THE ANGEL NEXT DOOR; next, we head to Harlem to celebrate the extraordinary music of Fats Waller with the Tony Award winning musical, AIN'T MISBEHAVIN'; then experience the power and resilience of the human spirit with the moving family drama, A SHAYNA MAIDEL; followed by a wonderful production of Moliere's classic TARTUFFE; and we complete our season with one of the great whodunit mysteries of our time, HOLMES AND WATSON! A truly "something for everyone" season of shows all at your Laguna Playhouse.
Comments Interim Artistic Director David Ellenstein "This is truly an exceptional season of plays and musicals as we head into our second century. Our subscribers and audiences are going to be moved, inspired, thrilled, engaged and mesmerized by the seven theatrical events we have planned for them over the coming year!"

THE LAGUNA PLAYHOUSE 2023-2024 SEASON:

2 PIANOS, 4 HANDS
July 5 - July 23, 2023 (Press Opening July 9 at 5:30pm)
Written by Ted Dykstra and Richard Greenblatt

Get ready for an interlude of laughter and music as two men, or "four hands," take us on a journey about their would-be careers as concert pianists. The talented duo trade stories about piano lessons, pushy parents and eccentric teachers while playing everything from Bach to Billy Joel. Both hilarious and touching, this musical comedy captures the humor that comes with the path to becoming a pianist, as well as the sense of loss attached with eventually learning to let go of your wildest dreams.


THE LEGENDARY CLASSIC PLAY!
THE RAINMAKER
September 20 - October 8, 2023 (Press Opening September 24 at 5:30pm)

Written by N. Richard Nash


A classic tale of Americana, set against the backdrop of a western drought, The Rainmaker by N. Richard Nash brings lonely souls together as they traverse the struggles of finding who they truly are and how they fit into the world. Laced with humor and charm, The Rainmaker still resonates today with poignancy, hope and courage. A firm part of the canon of twentieth century dramatic literature, revisiting this story will prove to be a satisfying and uplifting theatrical experience encouraging audiences to believe in the unbelievable.


A BRAND NEW PLAY!
THE ANGEL NEXT DOOR
October 18 - November 5, 2023 (Press Opening October 22 at 5:30pm)

Written by Paul Slade Smith
Adapted from Play at the Castle by Ferenc Molnar

Capturing the sheer joy, sophistication, and wit of 1940s screwball comedies, playwright Paul Slade Smith (The Outsider, Unnecessary Farce) has brilliantly adapted Ferenc Molnar's classic farce, Play at the Castle. The cast of characters in The Angel Next Door grapple with romance, misunderstandings, and comical situations which have the potential of major disasters and riotous laughter. Transferring directly from North Coast Repertory Theatre after its World Premiere, The Angel Next Door abounds with sharp, fast-paced dialogue that delivers non-stop mirth. A delightful evening at the theatre.



ONE NEVER KNOWS, DO ONE?
AIN'T MISBEHAVIN'
January 24 - February 11, 2024 (Press Opening January 28 at 5:30pm)
Written by Murray Horwitz & Richard Maltby Jr.
Music and Lyrics by Fats Waller

It's 1930's Harlem, and the joint is jumpin'! Nightclubs like the Cotton Club and the Savoy Ballroom are the playgrounds of high society, and dive bars on Lenox Avenue pulse with piano players banging out new tunes that are a wild mix of raucous, rowdy, and mournful. Featuring the intoxicating music of Thomas "Fats" Waller - the big-hearted, bigger-than-life impresario and international jazz pianist who helped create and define American swing, Ain't Misbehavin'is a roof-raising musical tribute to the era. Delight in such favorites as "Ain't Misbehavin'," "Honeysuckle Rose," I'm Gonna Sit Right Down and Write Myself a Letter," "I Can't Give You Anything But Love," and dozens more. Get your tickets early, because this stellar show, winner of both the Tony and Drama Desk Awards, will sell out quickly. You'll be tapping your feet to an evening of unforgettable, raunchy, and humorous songs.

A SHAYNA MAIDEL
March 13 - March 31, 2024 (Press Opening March 17 at 5:30pm)
Written by Barbara Lebow

Transcending grief and rekindling hope, A Shayna Maidel tells one family's story of survival and resiliency following the Holocaust. Separated for almost 20 years, two sisters are reunited in America after World War II. Through flashbacks and fantasies, the patchwork tale of a life now shattered is painted in haunting detail. A piece originally from our cancelled 2020 line-up, A Shayna Maidel's touching story is the perfect addition to this extraordinary season.
TARTUFFE
April 17- May 5, 2024 (Press Opening April 21 at 5:30pm)
Written by Jean-Baptiste Poquelin (Molière)

Moliere's Tartuffe, acknowledged as one of most enduring comedic masterpieces in the theatrical canon, is given an astonishingly clever translation by two-time Pulitzer Prize poet Richard Wilbur. The charlatan Tartuffe worms his way into a wealthy family causing disruption and pandemonium. With wicked precision and brilliantly rhyming verses, this highly satiric comedy skewers religious hypocrisy, duplicity, lust, and self-inflicted chaos. Lovers of classic theatre and ingenious wordplay will not want to miss this inventively entertaining evening. Transferring to the Laguna Playhouse from North Coast Repertory Theatre, this exciting take on a classic is not to be missed!

HOLMES AND WATSON
May 29 - June 16, 2024 (Press Opening June 2 at 5:30pm)
Written by Jeffrey Hatcher

Prepare yourself for a fast-paced, thrilling, suspenseful story that will keep you guessing until its final moments. Sherlock Holmes is dead. Or so it is assumed. The world knows the great detective went over the falls at Reichenbach with his nemesis Professor Moriarty. When a telegram arrives informing Watson of three men, each claiming to be Holmes, it's left up to him to discover if one of the mad men is the real Sherlock Holmes.

ABOUT THE SCHEDULE AND PRICING
Season subscriptions will go on sale Tuesday, March 21. Seven-Play Season Tickets range from $250.00 - $350.00 and can be purchased online at www.lagunaplayhouse.com or by calling (949) 497-ARTS (2787). Single tickets go on sale Monday, May 15, 2023.

The box office is open Tuesdays - Sundays: 12pm to 4pm; Mondays open 2 hours prior to show time and until 15 minutes after curtain. Open until showtime on all performance days.

For more information on all shows and programming visit www.lagunaplayhouse.com. LAGUNA PLAYHOUSE is located at 606 Laguna Canyon Road in Laguna Beach.