Date of Birth: August 08, 2022
Date of Death: August 08, 2022 (0)
Latest News on Ted Dykstra
Stage Credits
  [Off-Broadway]
1997
Performer
Writing
Playwright
Stage
Performances
  [Off-Broadway]
1997
Performer
Writing
Playwright
Ted Dykstra News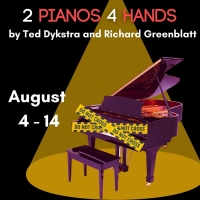 2 PIANOS 4 HANDS Returns to the Players This Week
by Stephi Wild - Aug 3, 2022
A new cast of virtuosic actor-pianists brings a Players Favorite back to the stage! Ted Dykstra and Richard Greenblatt's 2 Pianos 4 Hands returns after 8 years to charm audiences once again. The show features the new team of Jefferson McDonald and Matthew McGloin in the roles of Ted and Richard, under the direction of Players' Artistic Director Tom Frey.
Review: 2 PIANOS 4 HANDS at Royal Alexandra Theatre
by Samantha Wu - Jul 1, 2022
Richard Greenblatt and Ted Dykstra are two accomplished pianists who also happen to be pretty darn funny. Together they've created a musical comedic romp, 2 Pianos 4 Hands (2P4H) playing at the Royal Alexandra Theatre, an ode to their lifelong obsession with the 88 keys. If you've ever endured a music lesson as a child, the flashbacks experienced here are all too real.
Coal Mine Theatre Announces Casting And Date Changes for DETROIT
by A.A. Cristi - Jun 29, 2022
Due to reasons beyond her control, Tommie-Amber Pirie will no longer be appearing in  the Coal Mine's production of DETROIT. Louise Lambert will be taking over the role of Sharon. Because of this change, previews will be moved to July 8th and 9th and Opening Night will be on July 10th.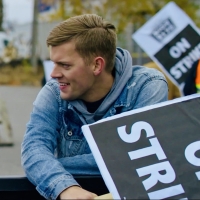 Random Media Acquires HAPPY FKN SUNSHINE Film
by Michael Major - Jun 28, 2022
Happy FKN Sunshine, the foul-mouthed comedy feature film about a metal band struggling to find fame while living on the brink of disaster starring newcomers Matt Close, Mattea Brotherton, Dana Hodgson, Connor Rueter, and Maxime Lauzon backed by musical legends "Maestro" Wes Williams and Ted Dykstra (2 Pianos, 4 Hands).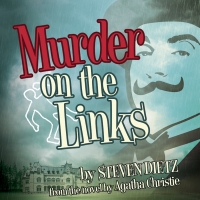 Season 41 Announced at North Coast Repertory Theatre
by Stephi Wild - Jun 17, 2022
North Coast Repertory Theatre launches Season 41 with a slate of two World Premieres, one West Coast Premiere, and one San Diego Premiere highlighting an engaging, eclectic 2022-2023 seven-play series.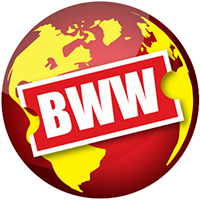 Piano Students Invited To Submit To Play At The Royal Alexandra Theatre For Intermission Of 2 PIANOS 4 HANDS
by A.A. Cristi - Jun 13, 2022
2 Pianos 4 Hands (2P4H) is about pursuing your dream, specifically the dream to become the next Glenn Gould or Oscar Peterson. It's a dream shared by millions of piano students, all of whom will recognize themselves in the stories Ted Dykstra and Richard Greenblatt tell on the stage of the Royal Alexandra Theatre, where their acclaimed hit show is now playing until July 17.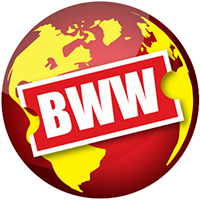 Beloved Actors Eric Peterson & Sergio Di Zio Return To The Coal Mine Theatre For DETROIT
by A.A. Cristi - May 26, 2022
Following a universally acclaimed return to in-person theatre with the just closed run of Annie Baker's THE ANTIPODES, Coal Mine Theatre is proud to announce casting for the Toronto premiere of the award-winning DETROIT by Lisa D'Amour. With direction by Jill Harper, this production concludes the company's exciting seventh season and runs in-person from July 3rd to August 7th (Opening July 6th) at its Danforth Theatre.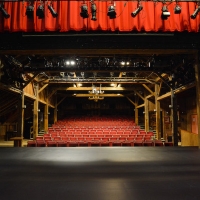 Peterborough Players Announce Creatives and More
by Stephi Wild - May 25, 2022
The countdown to the Players' 2022 Summer Season is on, and excitement is in the air! A lineup of attention, transformation, beauty, and joy, the season of shows sizzles with newness, as well as the long-awaited return of Players' favorite creatives and traditions.
2 PIANOS 4 HANDS Comes to the Royal Alexandra Theatre in June
by Stephi Wild - Mar 14, 2022
David Mirvish will present an exclusive 25th Anniversary production of 2 Pianos 4 Hands, starring the show's creators and original stars, Ted Dykstra and Richard Greenblatt. 2 Pianos 4 Hands will play June 4 to July 17 at the Royal Alexandra Theatre, where it had its first major production in 1998 after its brilliant premiere at the Tarragon Theatre.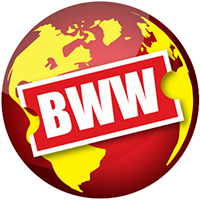 Coal Mine Theatre Presents Annie Baker's THE ANTIPODES
by A.A. Cristi - Mar 9, 2022
Coal Mine Theatre, Toronto's acclaimed off-off-Broadway stage, makes its long-awaited return with the Canadian premiere of Pulitzer Prize-winning playwright Annie Baker's THE ANTIPODES. Directed by company Co-Chief Engineer Ted Dykstra, the production opens the seventh season for the award-winning company and will run in-person from April 3rd to May 15th (Media Night: April 6th) at its beloved Danforth Theatre. 
Ted Dykstra Videos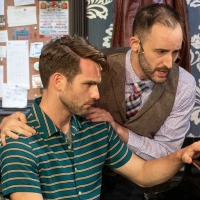 Photo/Video: First Look at 2 PIANOS 4 HANDS at Milwaukee Repertory Theater
by Paul Smith - Sep 19, 2019
Milwaukee Repertory Theater presents 2 Pianos 4 Hands, a comedic music duel featuring the music of Bach, Beethoven, Billy Joel and Jerry Lee Lewis and more in the recently renovated Stackner Cabaret, September 6 - November 3, 2019. Check out photos and clips from the production below!
Ted Dykstra Frequently Asked Questions
How many shows has Ted Dykstra written?
Ted Dykstra has written 1 shows including Two Pianos Four Hands (Playwright).