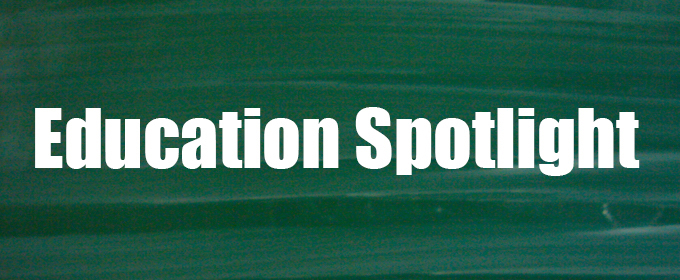 Click Here for More Articles on EDUCATION SPOTLIGHT
Rick Edinger, Professor of Musical Theatre at Carnegie Mellon University School Of Drama, Launches BROADWAY ARTIST LAB
Next month, Broadway is coming to Los Angeles with the new "Broadway Artist Lab" created by Rick Edinger, Andrew Burrill, and Kate Rancka. The groundbreaking educational experience will feature Broadway creators and educators in a series of curated musical theatre workshops, coachings, and live events.
The premiere series of workshops include featured guests such as Jacob Brent (Broadway's Cats & Feature film of Cats), Telly Leung (Broadway's Aladdin, Wicked, Rent, Glee), Amy Rogers (Pace MT Program Director), Jonathan Reid Gealt (Musical Theatre Composer), Sheri Sanders (Rock The Audition), Joe Barros (Broadway's Gigi), Danny Gurwin (Broadway's Little Women, University of Arizona MT Program Director), Victoria Bussert (Baldwin Wallace MT Program Director), and more!
"I love to perform, but I also have a deep passion for teaching. I would not be where I am today without the generosity of my amazing teachers and I am honored to have this opportunity to share what I've learned over the years with the next generation of music theater artists", says Broadway's Telly Leung "I am also looking forward to teaching alongside my friend and PACIFIC OVERTURES Broadway castmate Rick Edinger, who has recently been added to the faculty of my alma mater, Carnegie Mellon. Excited to dive into these songs with you all!"
Coveted workshops include Audition Technique with Victoria Bussert, Perfect Your Package with Jacob Brent, Finding "You" in the Material with Danny Gurwin, Rock the Audition with Sheri Sanders, Telling an Original Story with Jonathan Reid Gealt, and Lessons On Life as a Broadway Lead with Telly Leung.
"It's very exciting to be part of the inaugural Broadway Artist Lab," says Baldwin Wallace musical theatre program director, Victoria Bussert. "Students will have the unique opportunity to work with faculty from a multitude of disciplines including professional directors, actors and leaders of top university programs. It will be a truly inspiring series of classes!"
Broadway Artist Lab breaks ground in their first series of workshops in Los Angeles. This level of advanced training is groundbreaking for the west coast, bringing professional musical theatre artists to share their knowledge with those training to be a performer.
Future locations include New York, Boston, London, Hong Kong, Jakarta, and more! Sign up to receive alerts about upcoming Broadway Artist Lab workshops and even request your city on their website.
Each workshop will be limited to ten participants and fifteen auditors. Registration is open now at www.broadwayartistlab.com

Related Articles
More Hot Stories For You