Reiko Aylesworth, Kimberly Hébert Gregory, and More Lead the Geffen's BLACK SUPER HERO MAGIC MAMA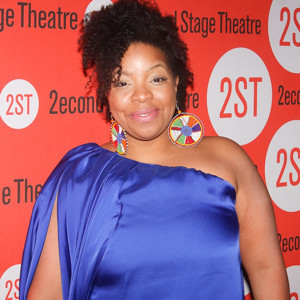 Geffen Playhouse today announced the full cast for its world premiere production of Black Super Hero Magic Mama, written by Los Angeles-based playwright Inda Craig-Galván (I Go Somewhere Else, Welcome to Matteson!) and directed by two-time OBIE Award winner and NAACP Award winner Robert O'Hara (Barbecue, Bootycandy, Eclipsed).
The cast features Noah Abbot (independent feature film Thriller) as Flat Joe/Joseph A. Hughes, Reiko Aylesworth (Les Liaison Dangereuses, Top Girls) as Connie Wright, Walter Belenky (Vanya and Sonia and Masha and Spike, New Year's Eve) as Dave Lester, Daryl C. Brown (Rent, The Lion King) as Coach Corey Brackett, Kevin Douglas (Our Town, Mr. Rickey Calls a Meeting) as Tom Blackman, Kimberly Hébert Gregory (Barbecue; By the Way, Meet Vera Stark) as Sabrina Jackson, Cedric Joe (Loving Him and He's Not Ready, Modern Family) as Tramarion Jackson and Cynthia Kaye McWilliams (First Breeze of Summer, Prince of Peoria) as Lena Evers.
Previews for Black Super Hero Magic Mama begin Tuesday, March 5, in the Audrey Skirball Kenis Theater at The Geffen Playhouse. Opening night is Wednesday, March 13, and the production will close Sunday, April 14.
Both heartbreaking and highly inventive, Black Super Hero Magic Mama gives us the hero we have been waiting for. When Sabrina loses her 14-year-old son Tramarion to a police shooting, she is unable to face the ensuing flurry of media attention. Crippled by grief, she retreats into a fantasy world of superheroes and arch villains that inhabit the comic book created by her son before his death. Assuming the role of the Maasai Angel rather than the expected part of grieving mother, Sabrina battles her enemies along the way to peace.
Tickets currently priced at $30.00 - $120.00. Available in person at The Geffen Playhouse box office, by phone at 310.208.5454 or online at www.geffenplayhouse.org. Fees may apply.
Photo Credit: Peter James Zielinski