Photo Flash: The Open First Theater Company's ILLUSION
The Open Fist Theater Company will present Illusion, a baroque play by Pierre Corneille through November 21.  The production had an opening night on September 26.
The production, translated by Ranjit Bolt and directed by David Bridel, features Kendra Chell, Nicole Disson, Jason Greenfield, Kevin McCorkle, Jon Monastero, Jonathan Oldham, Andrew Schlessinger, Rod Sell, Benjamin Wills, and Alex Wright.  The play is a comedic farce by Pierre Corneille, written in 1636. It was first performed at the Hôtel de Bourgogne in 1636 and published in 1639.  In this play, about aristocratic intrigue, rivalry, imprisonment, and even death. 
The show is producers Martha Demson, Bill Jackson, Judith Scarpone. Stage manager is Leia Crawford, scenic designer is by James Spencer, costume designer is by Christina Wright, lighting designer is by Joe Morrissey, sound designer is by Peter Carlstedt, fight choreography is by Edgar Landa, scenic artist is Kis Knekt, props master is Conor Lane, and wigs master is Kristen Shaw.
Performances are now through November 21, Fridays & Saturdays @ 8 pm, Sundays @ 3 pm. Tickets are $23 for adults and $18 for students & seniors. For tickets call (323) 882-6912 or visit www.openfist.org.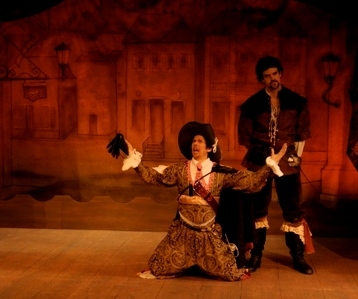 Jon Monastero & Benny Wills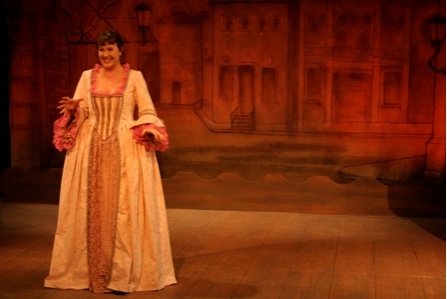 Kendra Chell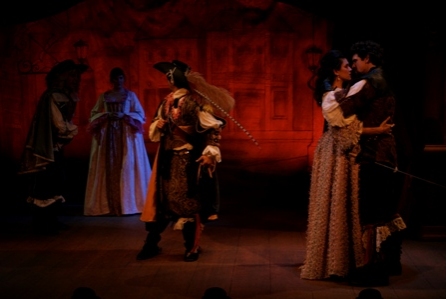 Jason Greenfield, Kendral Chell, Jon Monastero, Nicole Disson, and Benny Wills