Photo Flash: Rogue Artists Ensemble Presents SENOR PLUMMER'S FINAL FIESTA
Award-winning artists' collective Rogue Artists Ensemble takes over West Hollywood's Plummer Park through a commission from The City of West Hollywood's Arts Division for a site-specific interactive theater experience with Señor Plummer's Final Fiesta, celebrating the life of Eugene Plummer, the original resident of West Hollywood.
It's 1942 and you receive an invitation to the book launch of Señor Plummer: The Life and Laughter of an Old Californian, Eugenio Plummer's (mostly) true account of his life in early Los Angeles. You arrive in the newly dedicated Plummer Park, only steps away from where Plummer himself has lived since 1877 - but the festivities stir up a merry band of ghosts and shadows who sweep you into a past filled with wild west duels, pirates, land-grabs, violent mobs, shark-riding, romances, epic court battles, and, of course, fiestas.
Told through a patchwork of tall-tales, large-scale puppets, masks, and music, Rogue Artists Ensemble electrifies Señor Plummer's whimsical tales of early Los Angeles in a memory map that reflects back to the communities of our modern city.
Señor Plummer's Final Fiesta runs October 19 through November 18, with performances on Thursdays, Fridays, Saturdays (performance cancelled on Oct. 27), and Sundays at 7:30 p.m. Tickets range from $35-$55, which include options for performance with drinks provided by Angel City Brewery. In addition, there are a minimum of two $20 community discount tickets available to each performance. In order to be considered, please fill out the 'Community Ticket Survey' on the Rogue Artists website. Plummer Park is located at 7377 Santa Monica Blvd., West Hollywood, CA 90069. For reservations and information go to RogueArtists.org.
Photo Credit: Chelsea Sutton.

The Ensemble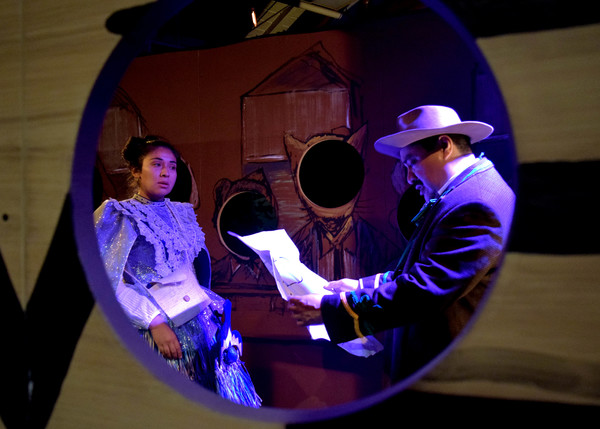 Espiritu (Marta Portillo) and Eugenio Plummer (Richard Azurdia)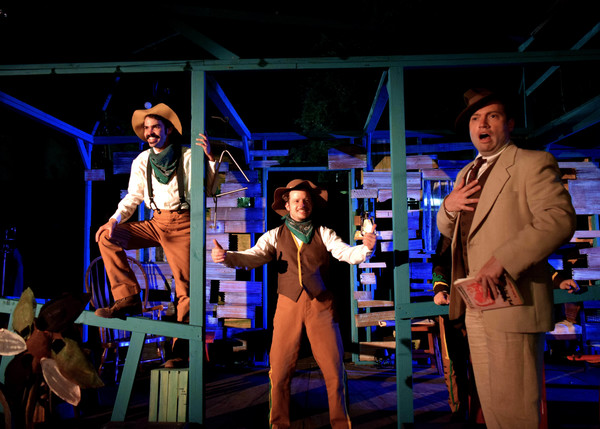 Eugenio Plummer (Tyler Bremer), Eugenio Plummer (Mariux Ibarra), and Don Juan (Amir Levi)

Don Juan (Amir Levi), Eugenio Plummer (Tyler Bremer) and Eugenio Plummer (Mariux Ibarra)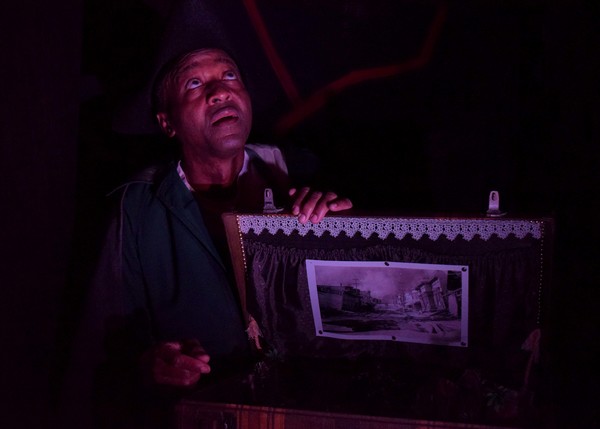 The Pirate (Cary Thompson)

Eugenio Plummer (Tyler Bremer)

Espiritu (Marta Portillo)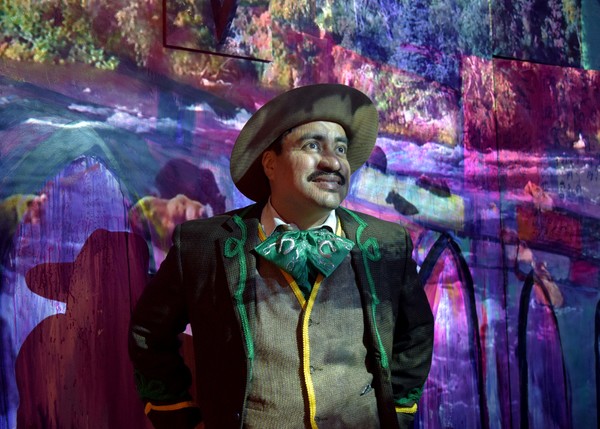 Eugenio Plummer (Richard Azurdia)

Helen Hunt Jackson (Sarah Kay Peters)

The Land Shark (Tighe Skehan) and Eugenio Plummer (Mariux Ibarra)

The Land Shark (Tighe Skehan)

Mother (Magaly Castellanos)