Photo Flash: Rising Phoenix Rep and Weathervane Celebrate Charlotte Miller's THIEVES, Coming This Spring
Rising Phoenix Repertory and Weathervane Productions have commissioned new plays from three female playwrights, which will each be produced over the next two seasons. Rising Phoenix Repertory's artistic director, Daniel Talbott, will direct all three plays. The first of the commissions onstage is Thieves by Charlotte Miller, making its world premiere at the Monroe Forum Theatre in North Hollywood, California, March 18, 2015 through April 4, 2015, co-produced by Rising Phoenix Repertory, Weathervane Productions and Rattlestick Playwrights Theater. Scroll down for photos from the show's pre-premiere celebration!
In Thieves, a dysfunctional family gathers at the decaying East Texas estate of its matriarch to celebrate the wedding of her daughter and soon-to-be wife. Other family arrives trailing their own varied disarray, and the estranged father circles the proceedings, looking for a way in or a clean escape. Along with a hired hand, they each try to piece together the event itself, as well as some semblance of family, from their tattered emotional history.
The cast of Thieves includes MacLeod Andrews, Chris Bellant, Addie Johnson, Sarah Shaefer, Samantha Soule, andWendy vanden Heuvel.
Charlotte Miller is a Brooklyn-based playwright and performer. Her plays include Barn (Rising Phoenix Rep), Worst Year Ever (NY Fringe Festival), Joan's Boutique (The Spectrum), Favorites (Rising Phoenix Rep), Rocks (Tank Theater), and Raising Jo (PLAYPENN 2010) among others. Her plays have been read/workshopped with Rattlestick, Labyrinth, the Flea, PLAYPENN, and the Peoples Light Theater. She is a proud member of Rising Phoenix Rep and the Actors Studio Playwrights/Directors Unit.
Photo Credit: Ryan Miller/Capture Imaging

Cast members Sarah Shaefer, Wendy vanden Heuvel, Playwright Charlotte Miller, Director Daniel Talbott and Addie Johnson-Talbott

Cast member Wendy vanden Heuvel, cast member Samantha Soule, Playwright Charlotte Miller, cast member MacLeod Andrews, cast member Sarah Shaefer, Addie Johnson-Talbott and Director Daniel Talbott

Cast member Wendy vanden Heuvel, cast member Samantha Soule, Playwright Charlotte Miller, cast member MacLeod Andrews, cast member Sarah Shaefer, Addie Johnson-Talbott and Director Daniel Talbott

Cast member Wendy vanden Heuvel, Director Daniel Talbott and Playwright Charlotte Miller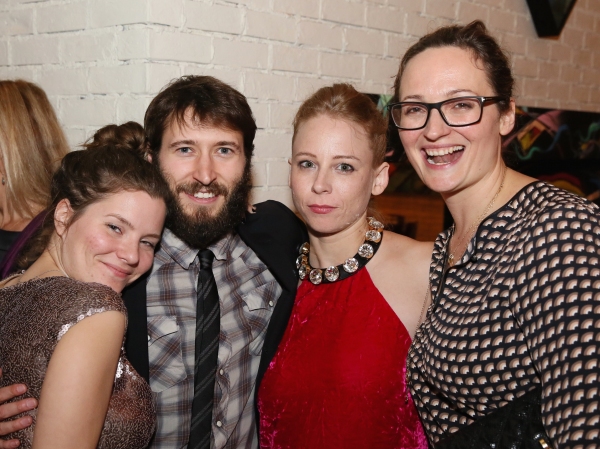 Playwright Charlotte Miller and cast members MacLeod Andrews and Sarah Shaefer pose with Addie Johnson-Talbott

Cast members Samantha Soule, Jelena Stupljanin, Sarah Shaefer and Playwright Charlotte Miller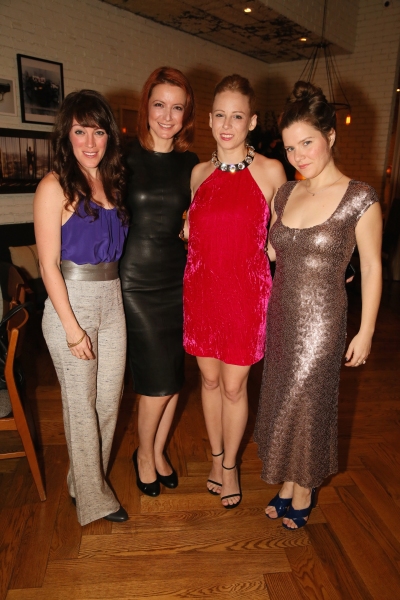 Cast members Samantha Soule, Jelena Stupljanin, Sarah Shaefer and Playwright Charlotte Miller

Jelena Stupljanin, Playwright Charlotte Miller, cast member Samantha Soule and Director Daniel Talbott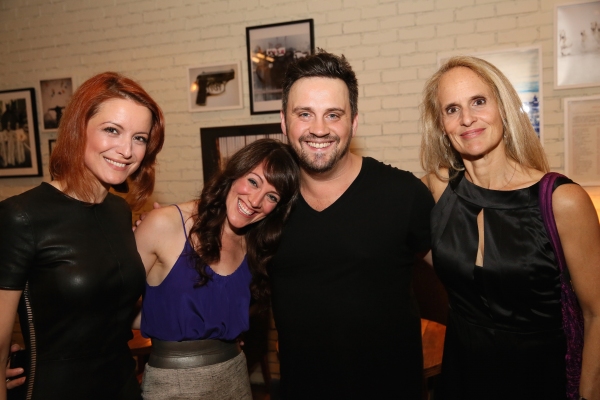 Jelena Stupljanin, cast member Samantha Soule, Director Daniel Talbott and cast member Wendy vanden Heuvel

Actor Zoran Radanovich, Playwright Charlotte Miller, actress Jelena Stupljanin and Nemanja Bala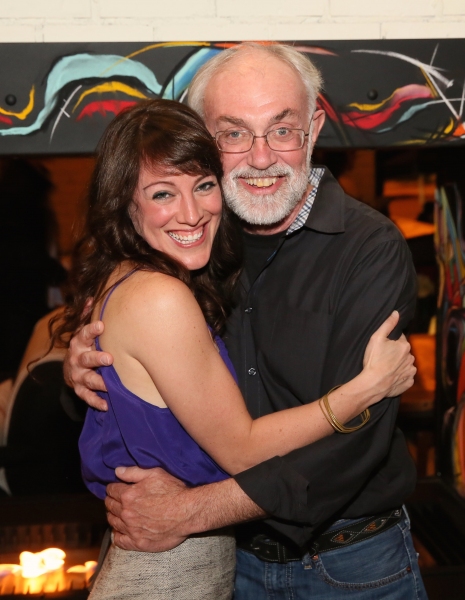 Cast member Samantha Soule and David Van Asselt, Rattlestick Artistic Director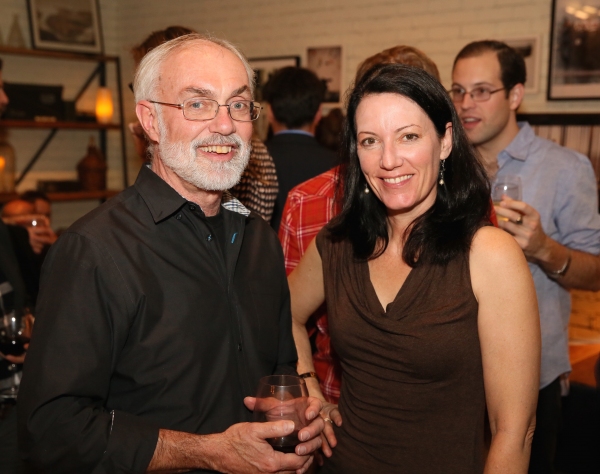 David Van Asselt, Rattlestick Artistic Director and Pauline Adamek

Actors Lukas Behnken and Mohammed Ojarigi

Paul Alberghetti, Michele Noble, Addie Johnson-Talbott and Paul Zeidler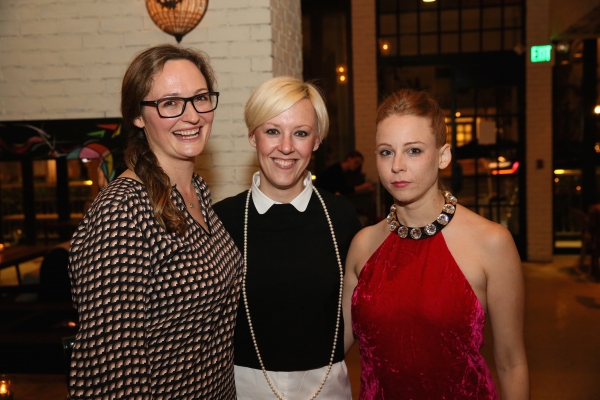 Addie Johnson-Talbott, Kendra Bator and cast member Sarah Shaefer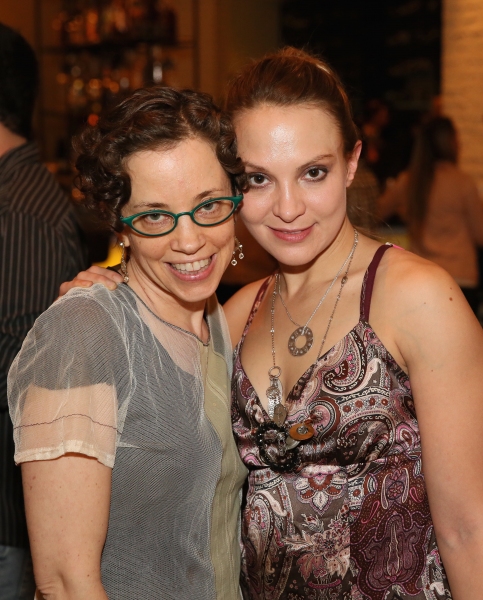 Lynn Tejada and Naama Kates

Cast member Sarah Shaefer and Playwright Charlotte Miller

Cast member Sarah Shaefer and Playwright Charlotte Miller

Sean J. Miller and Robert Wilson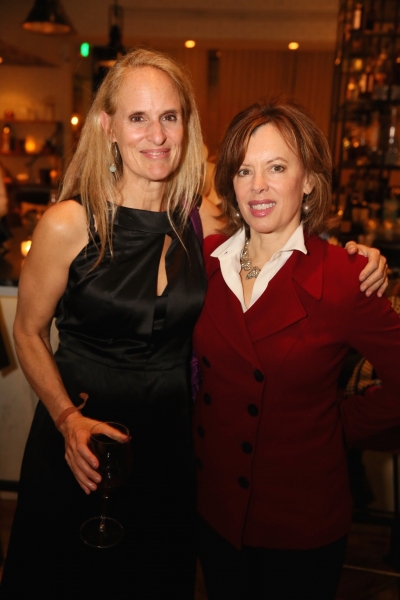 Cast member Wendy vanden Heuvel and Jeanie Hackett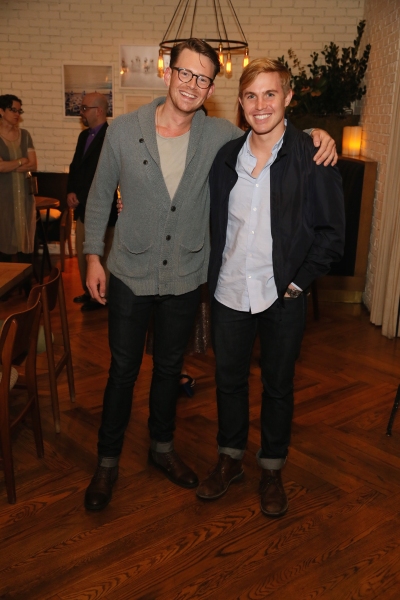 Sam Boeck and Joey Stromberg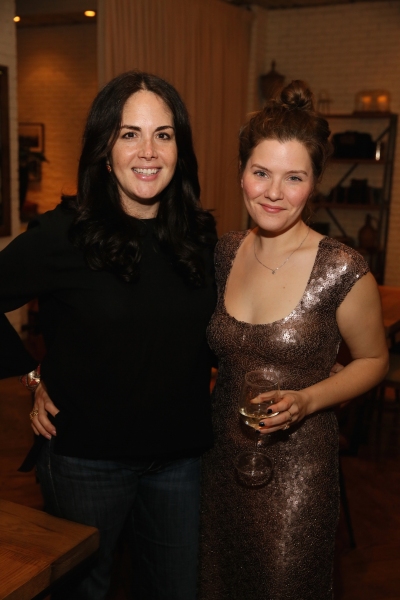 Yetta Gottesman and Playwright Charlotte Miller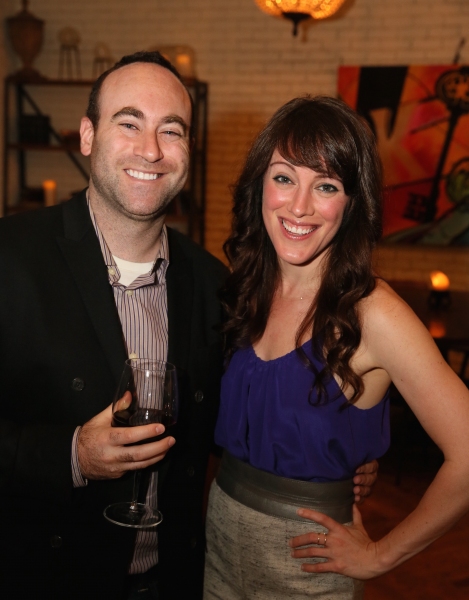 Doug Strassler and cast member Samantha Soule

Bill Campbell and Lindsey Andersen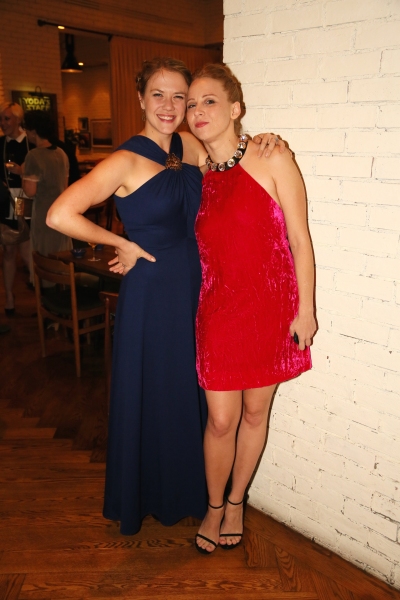 Sarah Haught and cast member Sarah Shaefer

Cast member Wendy vanden Heuvel and Sarah Haught

Cast member Sarah Shaefer and Nalini Sharma

Cast member Sarah Shaefer and Nalini Sharma

Libby Ewing and Camille Mana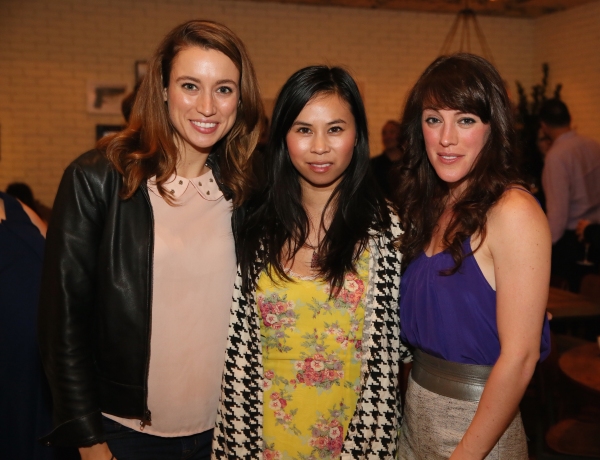 Libby Ewing, Camille Mana and cast member Samantha Soule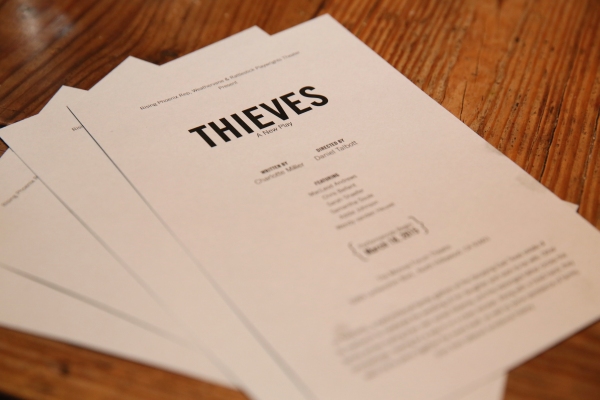 A playbill during the reception