Photo Flash: Chance Theatre Presents THE OTHER PLACE
Chance Theater, Anaheim's official resident theater company, is excited to announce the fifth show in its 20th Anniversary Season ... The Other Place. Written by Sharr White and directed by Matthew McCray, The Other Place will preview from September 21 through September 28; regular performances will begin September 29 and continue through October 21 at Chance Theater @ Bette Aitken theater arts Center on the Fyda-Mar Stage.
The Other Place focuses on Juliana Smithton, a respected neurologist whose life has recently begun unraveling. Her husband is leaving her, her daughter has eloped with a much older man and even she's beginning to question her own good health. A compelling and acclaimed drama in which nothing is quite what it seems, The Other Place is an intimate mystery that blurs fact with fiction, past with present, and Juliana's perception with ever-elusive truth. An elaborately crafted theatrical work, this Outer Critics Circle Award nominee will likely keep you talking long after the curtain has closed.
The Other Place premiered Off-Broadway in 2011 at the Lucille Lortel Theatre. The production was directed by Joe Mantello, and starred Laurie Metcalf. It was nominated for two Outer Critics Circle Awards (Outstanding New Off-Broadway Play and Outstanding Lead Actress), three Lucille Lortel Awards (Director, Lead Actress, Sound Design), and Metcalf received the Obie and Lucille Lortel Award for her performance. Mantello and Metcalf would join up again when The Other Place premiered on Broadway in 2013 at the Samuel J. Friedman Theatre to continued critical praise. Metcalf was nominated again for her performance, this time for the Tony Award.
We are excited to include this script in our 20th Anniversary Season because of the unique structure that Sharr White uses to tell the story. This is the Chance's "Season in Search of Truth" and The Other Place is a story very much looking for the same thing. However, the obstacle is the narrator herself, who is one of the smartest people on Earth... but now has reason to doubt what she thinks she knows. The narrative structure allows the audience to uncover the truth at the same time as the narrator, bringing us along for the ride, and thereby creating a more immersive (and intense) theatrical experience.
"The play is a real ride," said Founding Artistic Director Oanh Nguyen. "It's the kind of play where the less you know about it, the better. It's a mystery, a puzzle, that the audience is putting together along with the main character- Juliana, who asserts herself as the funniest and smartest person in the world. It's her story, and Sharr's non-linear approach to her ultimate revelations uncovers one surprising layer after another."
TICKETS: $21.00 - $35.00. Call (888) 455-4212 or visit www.ChanceTheater.com.
Photos Credit: Doug Catiller, True Image Studio.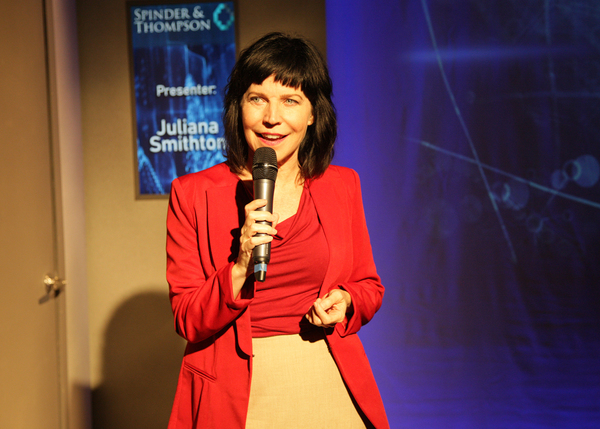 Jacqueline Wright as Juliana Smithton in the regional premiere of Sharr White's The Other Place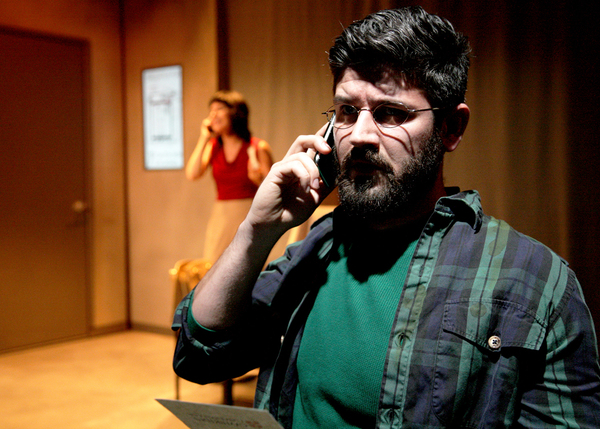 Jacqueline Wright as Juliana and Philip David Black as Man in the regional premiere of Sharr White's The Other Place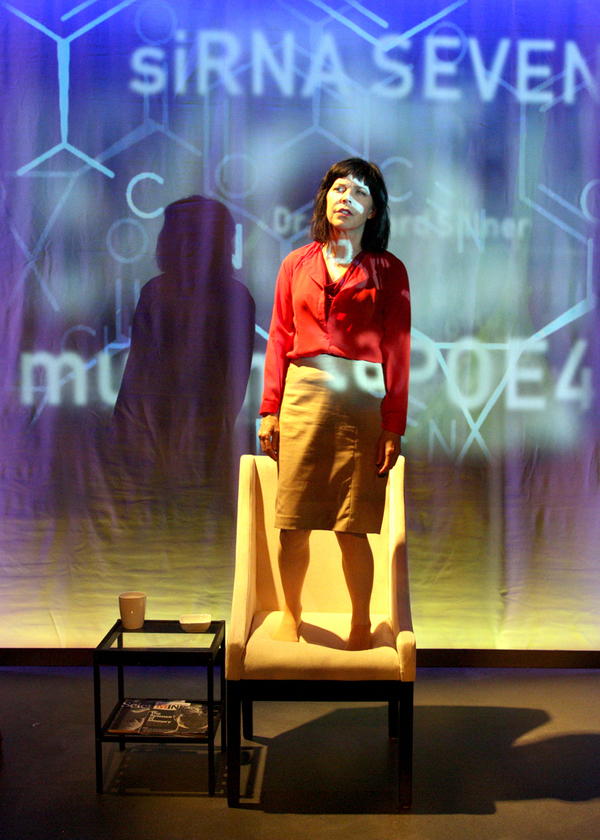 Jacqueline Wright as Juliana Smithton in the regional premiere of Sharr White's The Other Place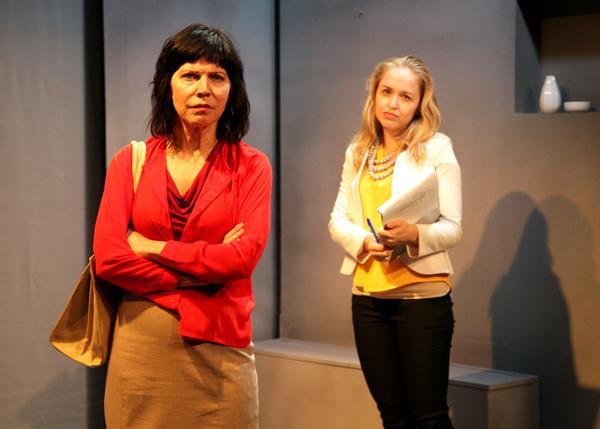 Jacqueline Wright as Juliana and Krystyna Ahlers as Woman in the regional premiere of Sharr White's The Other Place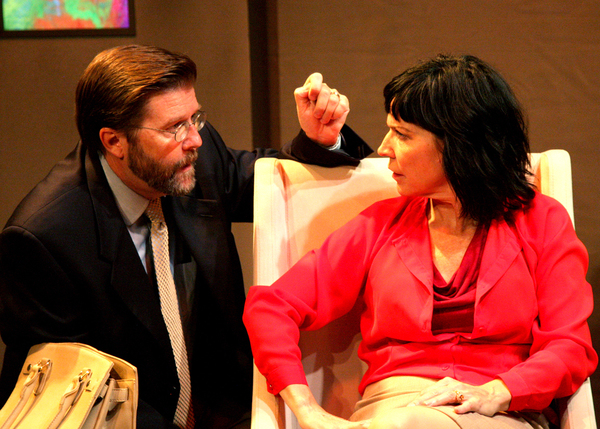 Rob Hastings as Ian and Jacqueline Wright as Juliana in the regional premiere of Sharr White's The Other Place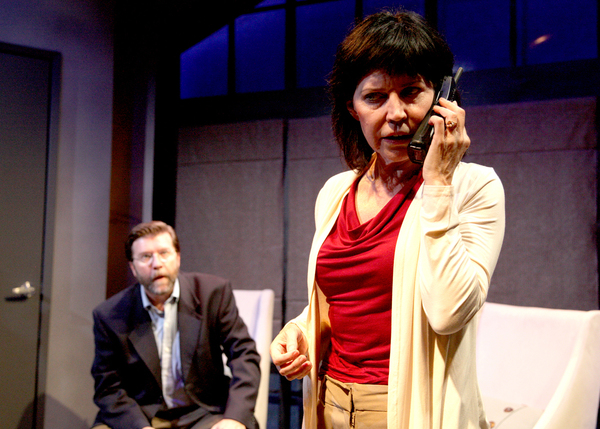 Rob Hastings as Ian and Jacqueline Wright as Juliana in the regional premiere of Sharr White's The Other Place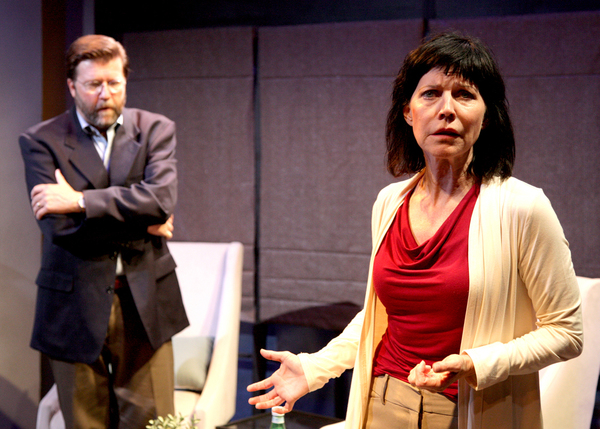 Ron Hastings as Ian and Jacqueline Wright as Juliana in the regional premiere of Sharr White's The Other Place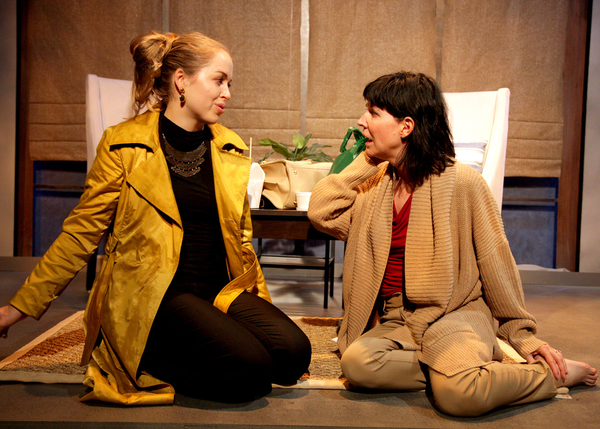 Krystyna Ahlers as Woman and Jacqueline Wright as Juliana in the regional premiere of Sharr White's The Other Place