Photo Flash: BLOODLETTING Returns in January to Atwater Village Theater Following Sold-out Run
Playwrights' Arena's world premiere Ovation Recommended production of BLOODLETTING by Boni B. Alvarez, which sold out its initial five week run in November, returns to the Atwater Village Theater in January for only 4 weeks starting January 7th to January 29th. Check out photos from the show below!
The play centers around a brother and sister's journey to the island of Palawan, in the Philippines, to spread their father's ashes. As a typhoon lands upon their arrival, they take shelter in a café across from the airport. The suspicious owner of the café and his mysterious granddaughter serve Filipino food and weave stories about aswangs (Filipino witches) - revealing secrets long abandoned. When one of the travelers discovers that she has supernatural powers, will she embrace her inner good or evil?
BONI B. ALVAREZ is a Los Angeles-based playwright. His plays include DALLAS NON-STOP, RUBY, TRAGICALLY ROTUND, DUSTY DE LOS SANTOS, POKE BACK, DRIVEN, AMERICA ADJACENT, and THE SPECIAL EDUCATION OF MISS LORNA CAMBONGA. Adaptations include MARABELLA (Euripides' Medea), FIXED (Calderon's The Physician of His Own Honor) and NICKY (Chekhov's Ivanov). His plays have been produced and/or developed at Playwrights' Arena, Center Theatre Group, Chalk Rep, Coeurage Theatre Company, Skylight Theatre Company, The Vagrancy, Los Angeles Theatre Center, EST/LA, The Blank, Second Generation (2g, NYC), Teatro Bravo (Phoenix), InterAct Theatre (Philadelphia), and Oregon Shakespeare Festival. He has been a Semi- Finalist for the Princess Grace Award and the O'Neill National Playwrights Conference and a Finalist for the PEN Center USA Literary Award, Bay Area Playwrights Festival, Aurora Theatre's Global Age Project, and Clubbed Thumb's Biennial Commission. Alum of the CBS Writers Mentoring Program, Skylight Theatre's Play Lab, Center Theatre Group's Writers' Workshop, Moving Arts' MADlab and the Humanitas/CTG Play LA Workshop. He is currently working on a new piece in Echo Theater's Writer's Lab. BA - Sarah Lawrence College, MFA (Dramatic Writing) - University of Southern California
Tickets can be found at www.bloodlettingEXT.brownpapertickets.com.
Photo Credit: Playwrights' Arena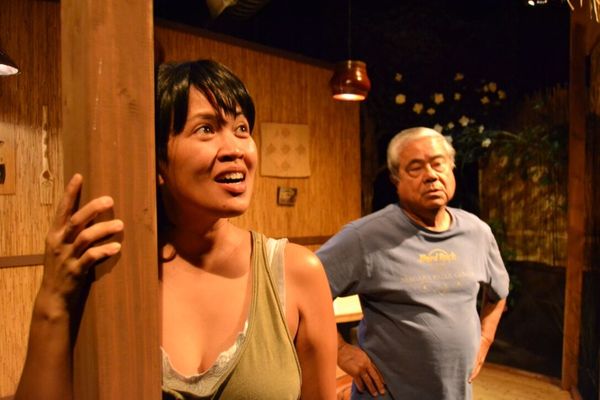 Evie Abat and Alberto Issac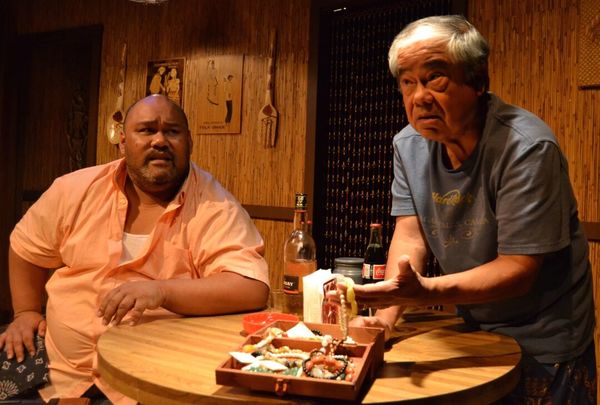 Boni B. Alvarez and Alberto Isaac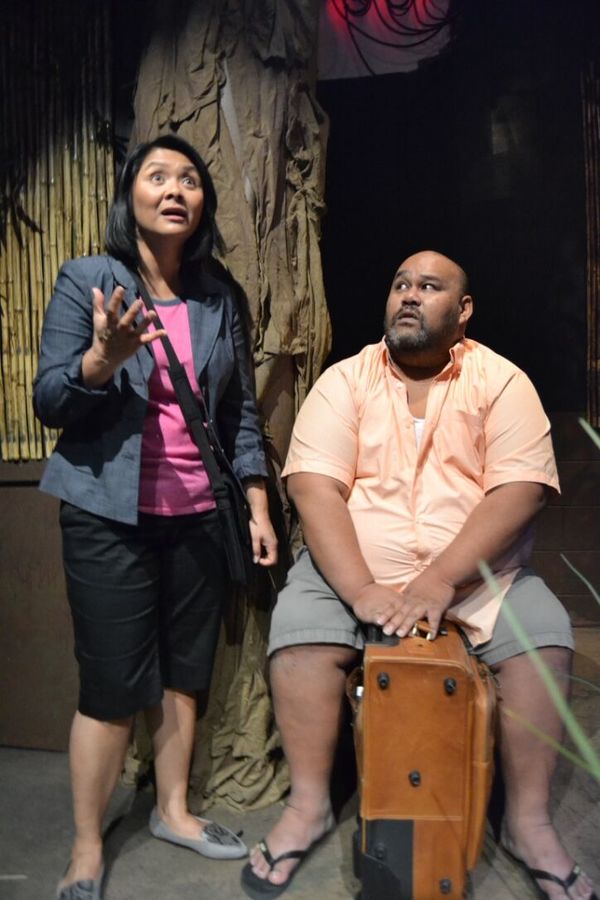 Myra Cris Maracine and Boni B. Alvarez

Myra Cris Maracine, Boni B. Alvarez, Alberto Isaac and Evie Abat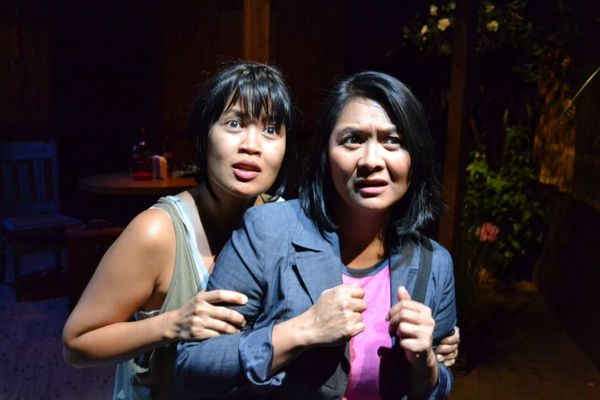 Evie Abat and Myra Cris Maracine

Myra Cris Maracine, Boni B. Alvarez, Alberto Isaac and Evie Abat