Photo Coverage: Upright Cabaret's A BROADWAY CHRISTMAS with Harris, DeGarmo, Young and more!
On Tues, Dec 20, 2011, Chris Isaacson presented Upright Cabaret's 6th Annual "A Broadway Christmas" at the Catalina Jazz Club in Hollywood, CA.
The two performances featured performances by Tony Award-nominee Sam Harris (The Life, The Producers, Grease), Lesli Margherita (Zorro, the Musical), Jake Simpson (2x Star Search Grand Champion), Kelli Provart (Aida), Carla Renata (The Life, Avenue Q), Arielle Jacobs (In The Heights), Will Collyer (Big), Jim Holdridge (Life Could Be A Dream) and Kyle Dean Massey (Current "Fiyero" in Wicked at The Pantages) with Brandon Alameda, Christina Ballestero, Matthew Ballestero, Elizabeth Brackenbury, Erin Dowling, Sheila Karls, William Martinez, Karissa Noel, Caitlin O'Brient, Derek Scott Rocchini and Danielle Sadd with Music Director Brent Crayon and the Upright Cabaret band.
American Idol stars Diana DeGarmo (Hairspray, Hair, 9 to 5) and Ace Young (Hair, Grease) guest hosted the evenings festivities which included an appearance by Santa Claus.
For more information about this and other Upright Cabaret productions, please visit: www.UprightCabaret.com
Photos by Tony DiMaio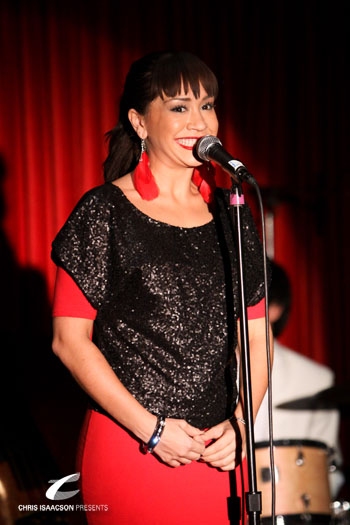 Diana DeGarmo at Upright Cabaret's A Broadway Christmas

Diana DeGarmo, Cristina Ballestero and Sheila Karls at Upright Cabaret's A Broadway Christmas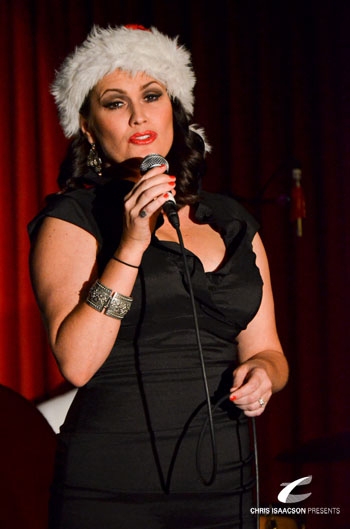 Kelli Provart at Upright Cabaret's A Broadway Christmas

Karissa Noel at Upright Cabaret's A Broadway Christmas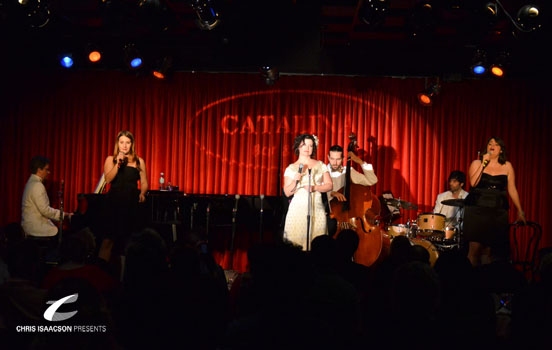 Brent Crayon, Caitlin O'Brient, Karissa Noel, Danielle Sadd at Upright Cabaret's A Broadway Christmas

Erin Dowling, Caitlin O'Brient, Karissa Noel, Sheila Karls, Cristina Ballestero and Danielle Sadd at Upright Cabaret's A Broadway Christmas

Micah McCain and Carter Wallace at Upright Cabaret's A Broadway Christmas

Arielle Jacobs at Upright Cabaret's A Broadway Christmas

Arielle Jacobs at Upright Cabaret's A Broadway Christmas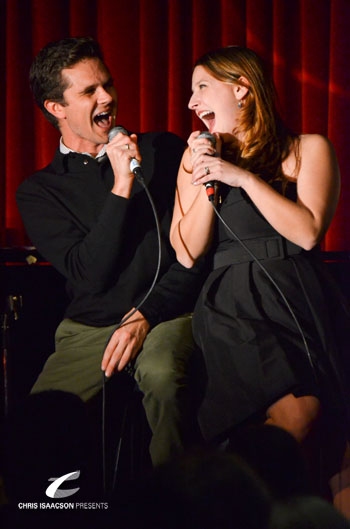 Will Collyer and Caitlin O'Brient at Upright Cabaret's A Broadway Christmas

Carla Renata at Upright Cabaret's A Broadway Christmas

Jake Simpson at Upright Cabaret's A Broadway Christmas

Lesli Margherita at Upright Cabaret's A Broadway Christmas

Lesli Margherita at Upright Cabaret's A Broadway Christmas

Brandon Alameda, Jim Holdridge, William Martinez and Kevin Wood at Upright Cabaret's A Broadway Christmas

Brent Crayon and Kyle Dean Massey at Upright Cabaret's A Broadway Christmas

Kyle Dean Massey at Upright Cabaret's A Broadway Christmas

Kevin McMahon at Upright Cabaret's A Broadway Christmas

Mariand Torres at Upright Cabaret's A Broadway Christmas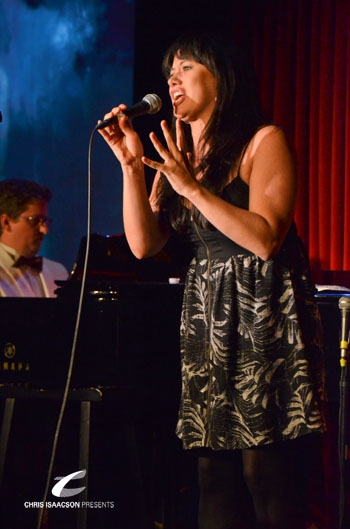 Mariand Torres at Upright Cabaret's A Broadway Christmas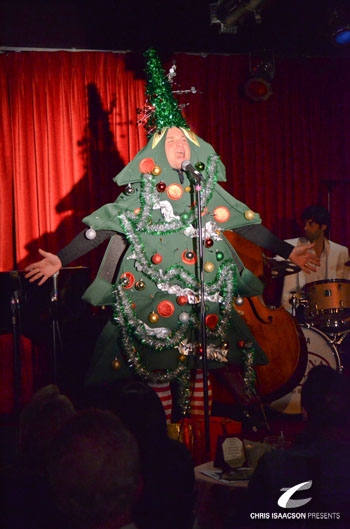 Tony Award-nominee Sam Harris at Upright Cabaret's A Broadway Christmas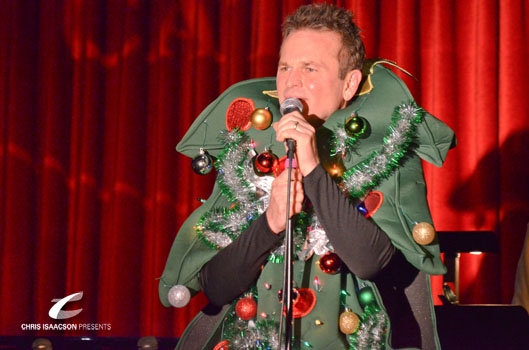 Tony Award-nominee Sam Harris at Upright Cabaret's A Broadway Christmas

Brandon Alameda, William Martinez, Carla Renata, Sam Harris, Carter Wallace, Karissa Noel, Caitlin O'Brient and Danielle Sadd at Upright Cabaret's A Broadway Christmas

Tony Award-nominee Sam Harris, Producer Chris Isaacson, Tony Award-winner Linda Hopkins, Diana DeGarmo and Mrs. Hopkins nephew at Upright Cabaret's A Broadway Christmas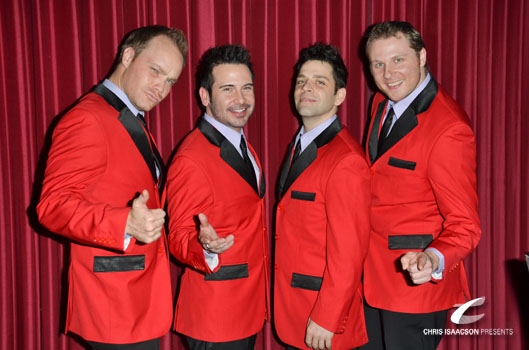 Brandon Alameda, Jim Holdridge, William Martinez and Kevin Wood at Upright Cabaret's A Broadway Christmas

Forbes Candlish and Ace Young at Upright Cabaret's A Broadway Christmas

Ace Young and Diana DeGarmo at Upright Cabaret's A Broadway Christmas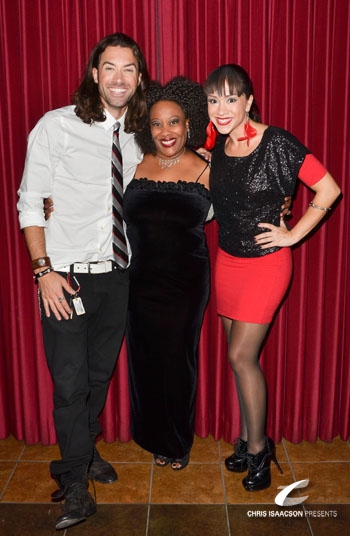 Ace Young, Carla Renata and Diana DeGarmo at Upright Cabaret's A Broadway Christmas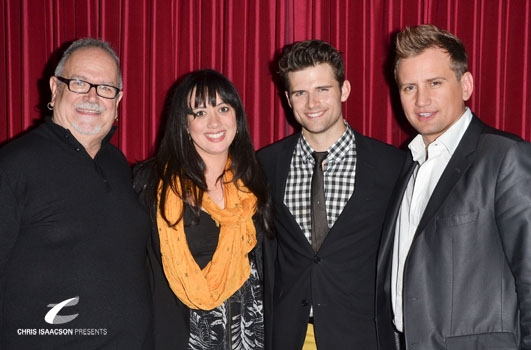 Ronn Goswick, Mariand Torres, Kyle Dean Massey and Producer Chris Isaacson at Upright Cabaret's A Broadway Christmas