Latest News on Carter Wallace
Carter Wallace News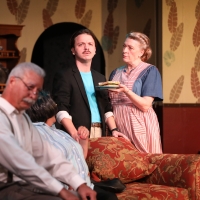 Review: OVER THE RIVER AND THROUGH THE WOODS at Murry's Dinner Playhouse tells the importance of 'Tengo Famiglia'
by Theresa Bertram - Sep 5, 2022
What did our critic think of OVER THE RIVER AND THROUGH THE WOODS at Murry's Dinner Playhouse? I fell in love with this family. They will make you laugh, cry, and want seconds from the buffet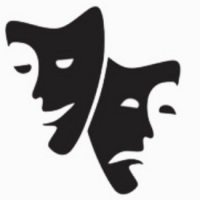 Backdoor Theatre Continues to Rebuild After Suffering Flood
by Stephi Wild - Sep 6, 2020
The Backdoor Theatre is continuing to be rebuilt after suffering a flood in July.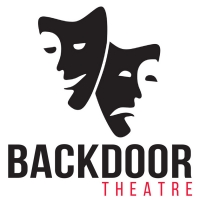 Volunteers Help the Backdoor Theatre Rebuild After Suffering Water Damage Due to a Flood
by Stephi Wild - Jul 26, 2020
The Backdoor Theatre is beginning to rebuild thanks to volunteers, Texomas Homepage reports. Over a dozen volunteers went to Backdoor Theatre this week to help clean up damage suffered by a flood.
Letizia Gambi Releases BLUE MONDAY Album
by BWW News Desk - Feb 12, 2016
That statement is made abundantly clear by the profound progress Letizia has made between her 2012 debut and her even more rewarding new work, BLUE MONDAY. The 13-song collection reveals her coming more into her own style of interpreting jazz (first inspired by brassy theatrical divas Liza Minnelli, Shirley Bassey, Italian singer Mina and Portuguese vocalist Dulce Pontes, expanded via studies of instrumentalists Miles Davis and John Coltrane, with further polish gleaned from Carmen McRae, Frank Sinatra and Anita O'Day), as well as expressing her inner life through the art form.
Photo Coverage: Upright Cabaret Presents Tony Winner Lillias White
by LA News Desk - Jun 14, 2012
On Mon, June 11, 2012 - Chris Isaacson & Upright Cabaret brought the Tony's to Los Angeles with NIGHT AFTER THE TONY'S with EmOn June 11, 2012 - Chris Isaacson & Upright Cabaret brought the Tonys to Los Angeles with NIGHT AFTER THE TONYS with Emmy and Tony Award-winner Lillias White at the Catalina Jazz Club in Hollywood, CA. my and Tony Award-winner Lillias White at the Catalina Jazz Club in Hollywood, CA.
BWW Reviews: Hot Latin Music and Incredible Talent Shine in Upright Cabaret's RHYTHM OF THE NIGHT At The Annenberg Theatre
by David Green - Apr 28, 2012
Last night The Annenberg Theatre played host to Chris Isaacson's Upright Cabaret and the latest installment of his American Icon Series, RHYTHM OF THE NIGHT, which plays tribute to the Latin pop-rock music made famous by Gloria Estefan, Ricky Martin, Santana and more. There were many things to love about this upscale Cabaret production! To start - the incredible talents of three of Broadway and Television's hottest talents - Lesli Margherita, Rogelio Douglas Jr. and Lexi Lawson. I have played audience to each of the three of them as they starred in various theatrical productions and it was a pleasure to share the evening with them in this unique genre. Since there is a bit of criticism to follow, let me start by saying I am a big fan of Upright Cabaret and would urge you to go to any of their productions at a venue near you. Fortunately for those near La Mirada, Thousand Oaks or Hollywood, you still have the chance to see this high quality production. And, if you don't have tickets yet I would say find a way to get them! There are many theatrical events in Southern California that promise an evening worthy of your time and your hard earned money --- Upright Cabaret delivers!