Photo Coverage: MUSICAL MONDAYS with Stephen Schwartz
STEVEN SCHWARTZ is, of course, one of the most important composers and lyricists for musical theatre and musical films working today, with an amazing career of stellar achievements. He has been nominated for six Academy Awards and the winner of three. His credits include the animated features Pocahontas and The Hunchback of Notre Dame, as well as last year's smash Enchanted and DreamWorks' first animated feature, The Prince of Egypt. Alongside his film work, Schwartz' incredibly successful stage productions include Godspell, Pippin, The Magic Show and the worldwide phenomenon WICKED.
Is it any wonder that the Actors Fund chose this brilliant composer as the focal point of their exclusive and intimate Musical Mondays, held in the foyer of the Hollywood landmark Pantages (6233 Hollywood Blvd., Los Angeles, CA). Musical Mondays is The Actors Fund's established concert series of cabaret events, starring and honoring the elite of the theatrical community. It is produced by John Bowab and Martin Wiviott. These performances have become a highly anticipated fund raising staple for The Actors Fund.
A capacity crowd gathered on Monday night, Nov 24th to literarly sing the praises friend and colleague, Stephen Schwartz. Special guests included Michael Arden, Susan Egan, Eden Espinosa, Tyrone Giordano, Jason Graae, Debbie Gravitte, Megan Hilty, Karen Morrow, Philos, Hila Plitman, Eric Whitacre and the Cal State Fullerton Chamber Chorus and all under the masterful hand of the evenings host and program producer, Michael Kerker. Honored guests included Ilene Graff, Melissa Manchester, Patricia Morison and Paul Williams.
The impressive evening began with Stephen Schwartz performing "Chanson" and the Cal State Fullerton Chamber Chorus lending their vocal talents to "Spark of Creation." The audience was treated to personal anecdotes and musical tributes by Michael Arden and Tyrone Giordano ("Corner of the Sky"), Susan Egan ("Lion Tamer"), Karen Morrow ("Blame It on The Summer Night"), Hila Plitmann ("Wondrous Things"), Debbie Gravitte ("It's An Art") and the hugely talented group Philos (Michael Shoup, Jeffrey Harper, Vince Romanelli and Kenny Foster) performing "Defying Gravity." Jason Graae took center stage with Schwartz's hit "Popular," and teasing the accomplished composer with the remark that "Maybe next year you'll graduate from the lobby to the main stage." Bringing the evening to a climactic end was Megan Hilty and Eden Espinosa performing Schwartz's WICKED hit "For Good" and then Mr. Schwartz himself with "Can You Imagine That."
THE ACTORS FUND is a nationwide human services organization that helps all professionals - both performers and those behind the scenes - in performing arts and entertainment. Founded in 1882, The Fund serves those in film, theatre, television, music, opera, radio and dance with a broad spectrum of programs including comprehensive social services, health services, supportive and affordable housing, emergency financial assistance, employment and training services, and skilled nursing and assisted living care. Administered from offices in Los Angeles, New York, and Chicago, The Actors Fund is a safety net, providing programs and services for those who are in need, crisis, or transition. www.actorsfund.org.
Photo Credits: BILL DOW

Jason Graae and Stephen Schwartz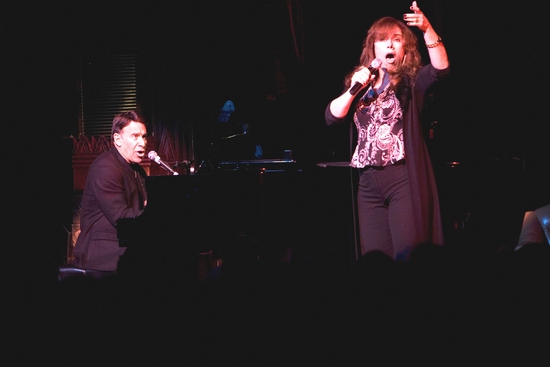 Stephen Schwartz and Debbie Gravitte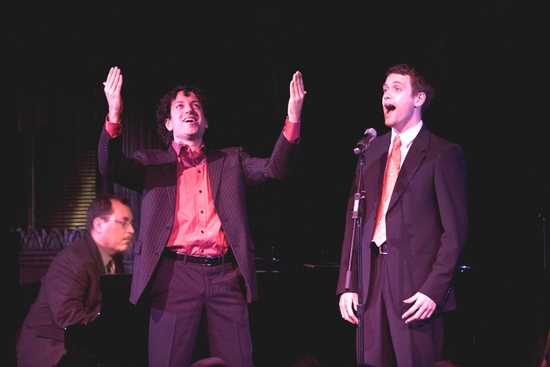 Tyrone Giordano and Michael Arden

Stephen Schwartz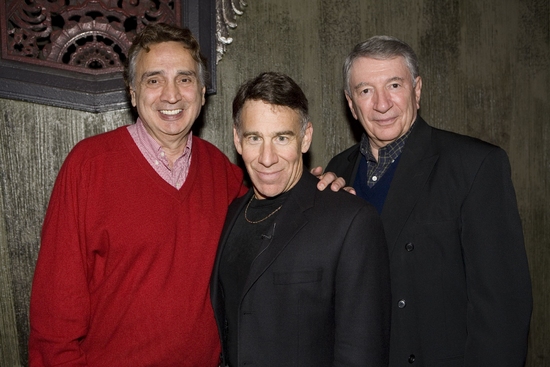 Producers John Bowab, Martin Wiviott and Stephen Schwartz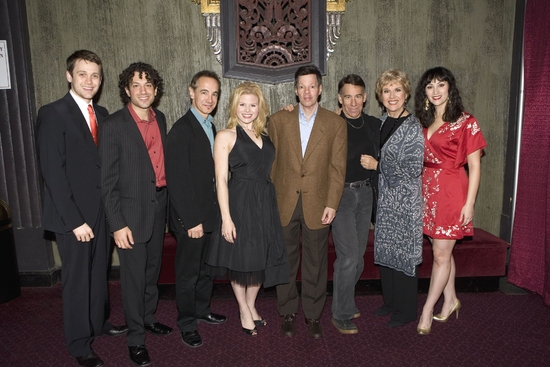 Michael Arden, TyroneGiordano, Jason Graae, Megan Hilty, Michael Kerker, Stephen Schwartz, Karen Morrow, Eden Espinosa

Micheal Kerker, Musical Director Georgia Stitt and Stephen Schwartz

Eden Espinosa and Megan Hilty, Philos' Kenny Foster, Michael Shoup, Vince Romanelli and Jeffrey Harper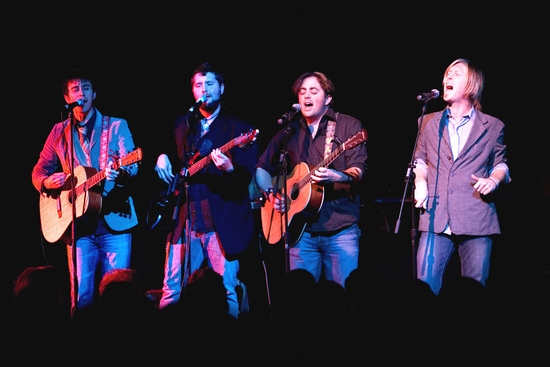 Michael Shoup, Jeffrey Harper, Vince Romanelli and Kenny Foster

Martin Wiviott, Patricia Morison, Paul Williams and John Bowab

Susan Egan

Karen Morrow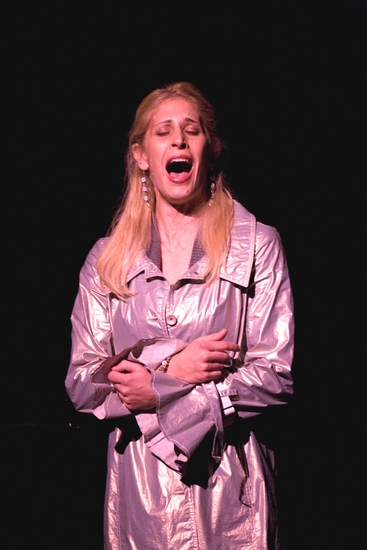 Hila Plitmann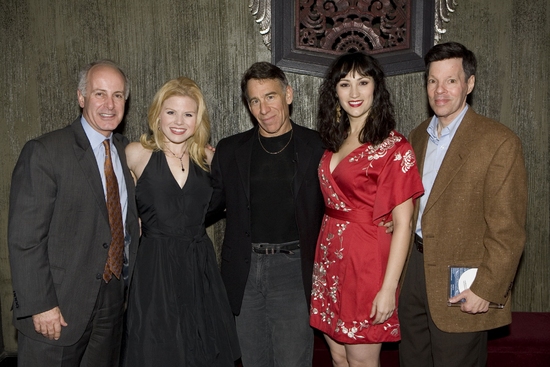 Joe Benincasa, Megan Hilty, Stephen Schwartz, Eden Espinosa and Michael Kerker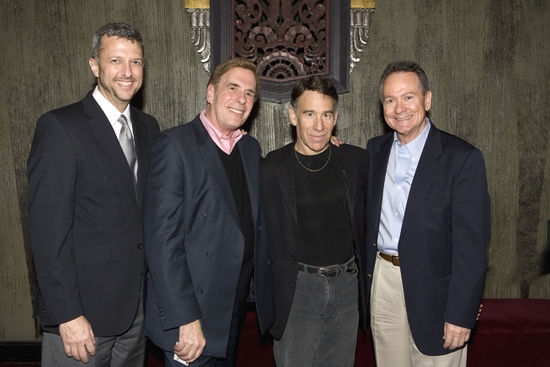 Keith McNutt, David Michaels, John Holly and Stephen Schwartz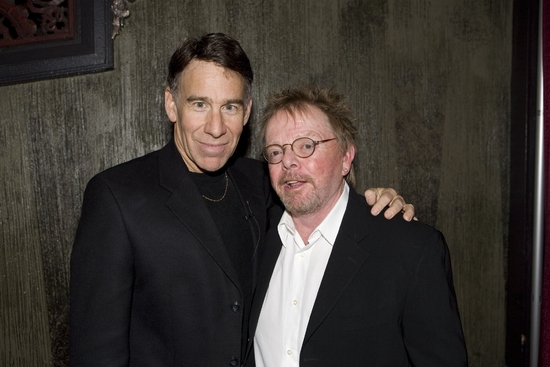 Stephen Schwartz and Paul Williams

Stephen Schwartz and Ilene Graff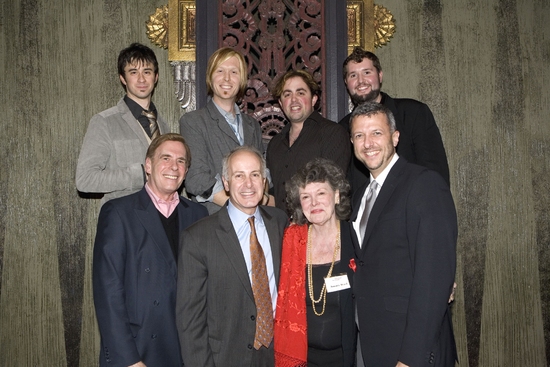 Michael Shoup, Kenny Foster, Vince Romanelli, Jeffrey Harper, David Michaels, Joe Benincasa, Jomarie Ward, and Keith McNutt

Stephen Schwartz and Michael Kerker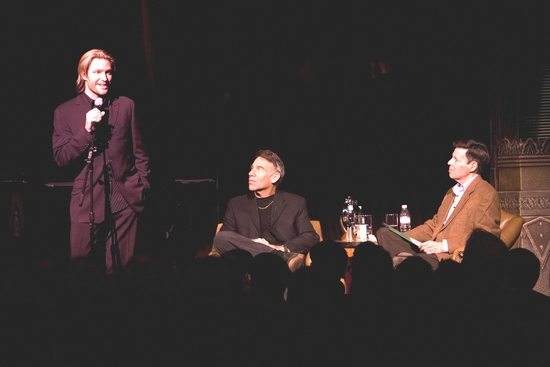 Eric Whitacre, Stephen Schwartz and Michael Kerker

Pantages Lobby overview of The Cal State Fullerton Chamber Chorus

Related Articles View More Los Angeles

Stories

Shows
More Hot Stories For You