Photo Coverage: French Stewart and More in Pasadena Playhouse and Caltech's TESLA, A RADIO PLAY FOR THE STAGE
The Pasadena Playhouse and The Experimental Performance Laboratory at Caltech presented a special one-night-only staged reading of the new play TESLA, A Radio Play for the Stage by Dan Duling, directed by Michael Arabian (The Mark Taper Forum's award-winning Waiting for Godot), with live sound effects by SFX artist Tony Palermo, on May 4, 2013. BroadwayWorld was there to capture the event; check out photos below!
TESLA featured
French Stewart
("3rd Rock From the Sun") who will be starring in
The Playhouse
's production of Stoneface - The Rise and Fall and Rise of
Buster Keaton
this coming season and
Sandra Tsing Loh
(NPR's "The Loh Down," Contributing Editor at The Atlantic Monthly ) and will be performed on the mainstage of The
Pasadena Playhouse
. TESLA, A Radio Play for the Stage tells the story of Nikola Tesla's life as a brilliant but controversial inventor and futurist during the late-19th and early-20th century. The play is excitingly staged as a radio drama featuring live sound effects. Tesla's volatile relationship with Thomas Edison, his allegiance with
George West
inghouse, and his confrontation with the power brokers of American business are recounted from the perspective of the possible implications of his work to national security. Special guest stars include Phil Proctor ("Big Brother," Toy Story) as Thomas Edison;
French Stewart
("3rd Rock from the Sun," Stoneface) as Tesla;
Sandra Tsing Loh
(Caltech alum and NPR's "The Loh Life") as Katherine, Dr. Ashley Stroupe (JPL Mars Rover Opportunity Driver) playing multiple roles, Dr.
Steven Collins
(JPL Mars Rover Curiosity Engineer) playing multiple roles and Brian Brophy ("Star Trek: The Next Generation," Director of Theater Arts at Caltech) playing multiple roles. Playwright Dan Duling is an award-winning playwright/author of more than 20 plays, and the scriptwriter for the Pageant of the Masters in Laguna Beach. Director
Michael Arabian
is well known to Los Angeles area audiences, and most recently directed Waiting for Godot at the
Mark Taper Forum
.
Visit www.tacit.caltech.edu for more information about the New Plays Festival.
Photo Credit: Lily Lim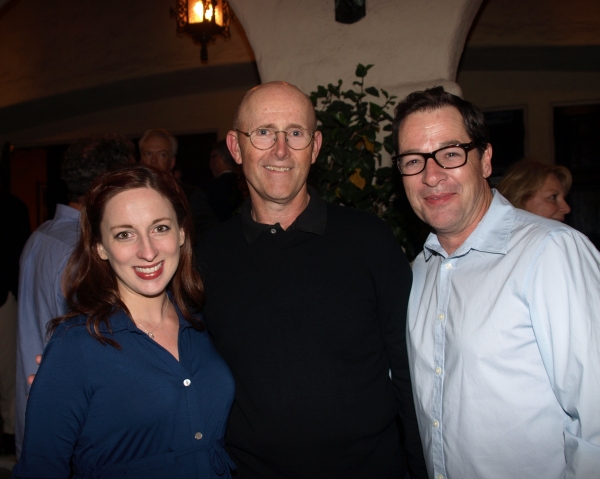 Vanessa Claire Stewart, Playwright Dan Duling, and French Stewart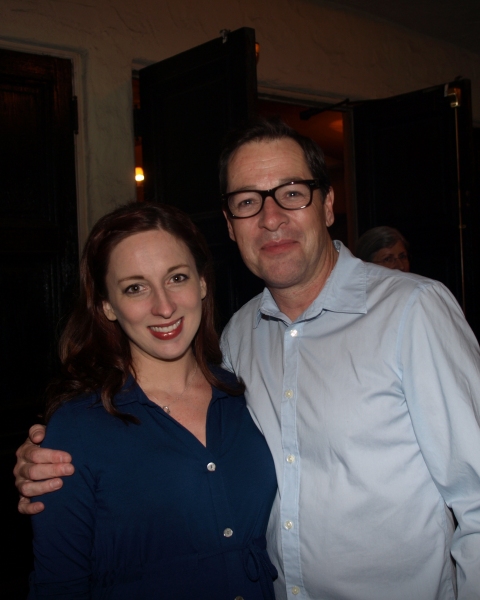 Vanessa Claire Stewart and French Stewart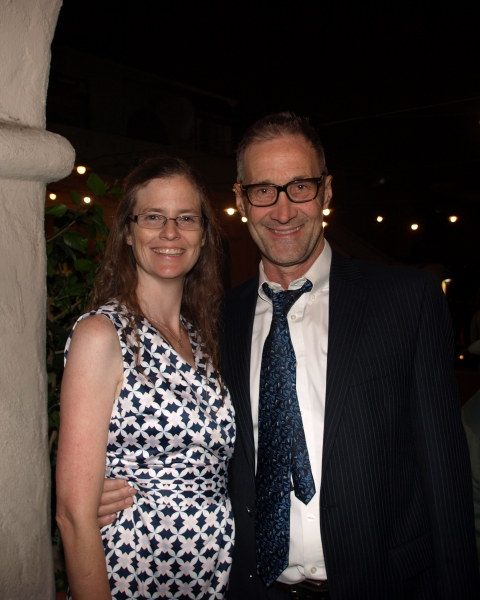 Elizabeth Doran and Brian Brophy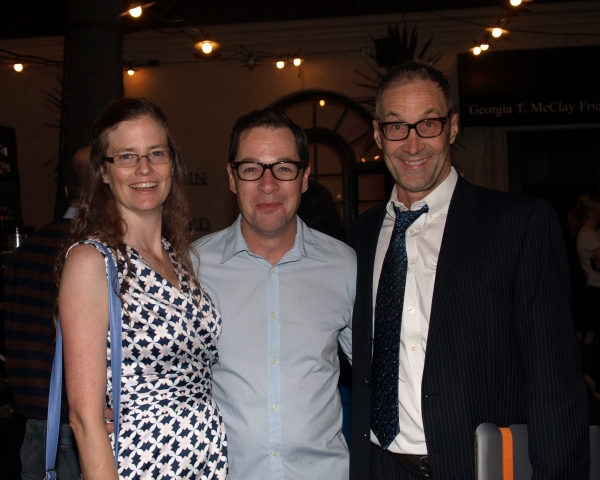 Elizabeth Doran, French Stewart, and Brian Brophy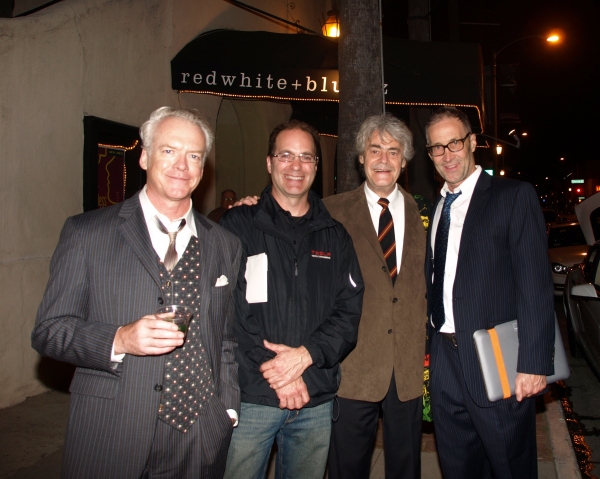 Phil Proctor, Roger Steffens, and Brian Brophy

From This Author Lily Lim