Photo Coverage: Curtain Call And Stage Door of Moonlight Stage Productions' TITANIC: THE MUSICAL
What a remarkable age this is! The five-time Tony Award-winning "TitanicThe Musical" sets sail for the Moonlight Amphitheatre from Aug. 17, 2016 to Sept. 3, 2016 at 8 p.m. The production made port on the Broadway stage in March 1997 and won five Tony Awards that same year, including Best Musical, Best Book of a Musical, Best Original Score, Best Scenic Design and Best Orchestrations. The musical "Titanic" is a factual story, a far cry from James Cameron's film, that examines the causes, conditions and characters involved in this ever-fascinating drama, and honors the lives lost on the fateful journey. Tickets are $10 to $55 and general lawn admission is $8 to $20 and includes a lawn chair provided at entry. To purchase tickets or for more information, call 760-724-2110 or visit moonlightstage.com.
"Titanic The Musical" played for 804 performances at Broadway's Lunt-Fontanne Theatre. Maury Yeston's riveting and haunting musical based on the worst nautical disaster in history depicts the final hours of the real-life people who set sail on the "unsinkable" Titanic. The production celebrates the human spirit of the rich and the poor, the lovers, the heroes, and cowards for a theatrical experience that will stay with you long after the curtain comes down.
The sinking of the Titanic in the early hours of April 15, 1912, remains the quintessential disaster of the twentieth century. A total of 1,517 souls - men, women and children - lost their lives and only 711 survived. In the tragedy, America lost well-known businessmen John Jacob Astor IV and Benjamin Guggenheim along with several other corporate moguls that made an impact on our economy. The fact that the finest, largest, strongest ship in the world - called the "unsinkable" ship - should have been lost during its maiden voyage is so incredible that, had it not actually happened, no author would have dared to contrive it.
The cast for "Titanic The Musical" includes: Norman Large (Captain E.J. Smith), Robert J. Townsend (Thomas Andrews), Steven Glaudini (J. Bruce Ismay), Richard Bermudez (Frederick Barrett), Bets Malone (Alice Beane), Eric Michael Parker (Harold Bride), Bryan Banville (Frederick Fleet / Roger Bricoux), Johnny Fletcher (William Murdoch) and Eric Hellmers (Charles Lightoller).
Other than Norman Large, a Los Angeles resident, the rest of the 38-person cast consists of San Diego residents, including Moonlight's Artistic Director, Steven Glaudini, who performs the misunderstood coward, Mr. J. Bruce Ismay. Not only is most of the cast local, but also the talented members were picked based on how closely they resembled the historical characters.
"This musical is a real gem with actors because it is a brilliant piece of theatre," Glaudini said. "But it is rarely produced because of its sheer scale in terms of technical elements, cast size and the large orchestra it requires. Our auditions for the show attracted actors from near and far who were clamoring to work on this project. In the end, we didn't have to look far because so many well-known and well-respected actors from the San Diego area came out for the show. We also paid attention in the casting process of how the actors would closely resemble the real life person they would be portraying. Some of the resemblances are uncanny."
The production and design team includes: Larry Raben, director, Elan McMahan, musical director and conductor, Jean-Yves Tessier, lighting design, Jonathan Infante, projection design, Jim Zadai, sound design, Roslyn Lehman, Renetta Lloyd, and Carlotta Malone, costume coordination and execution, and Stanley D. Cohen, stage manager.
Moonlight Stage Productions also hosts a side-by-side Orchestra Musician Mentorship program during its season where professional musicians and music educators mentor students participating in the pit orchestra at Moonlight Amphitheatre. This is the only music mentor program of its kind in North County, providing a marvelous opportunity for students in Moonlight's orchestra to learn from the best San Diego has to offer.
"Titanic The Musical" features a lush 26-piece orchestra with four of its members being students from Westview High School and Carlsbad High School. The Musician Mentorship program has been funded for more than 15 years by Barbara Weiler and the Youth Friends Association. But in preparation for the 2017 season, Moonlight Stage Productions is in critical need of new corporate and individual funders to ensure this program continues on. If new funders are not established, the program is in risk of closing. For ways to support or if interested in funding the Musician Mentorship program, please visit moonlightfoundation.com or connect with Toria Watson, CEO, Moonlight Cultural Foundation, 760-630-7650.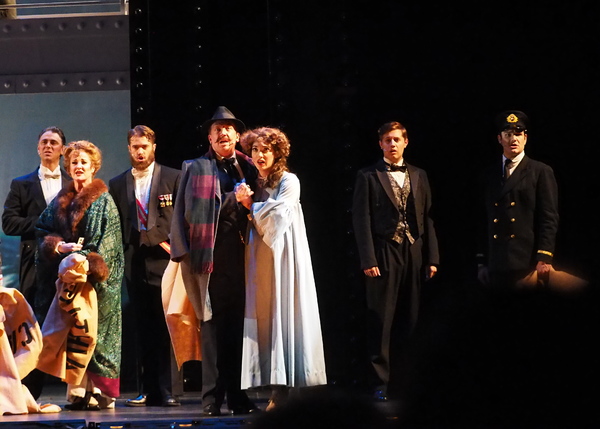 Shayne Mims, Christine Hewitt, Evan White, Paul Morgavo, Emily Gordon, Matthew Malecki, and Johnny Fletcher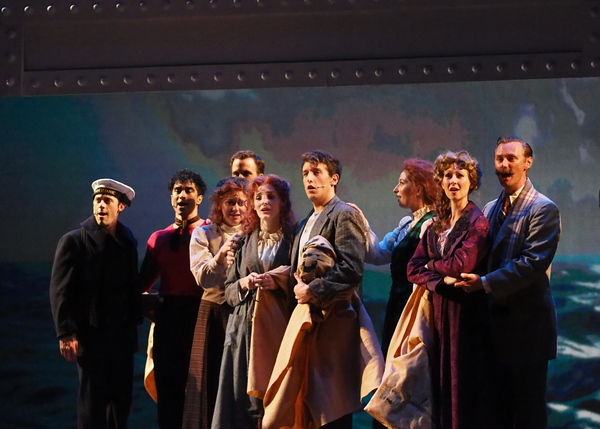 Bryan Banville, Richard Bermudez, Sarah Errington, Katie Sapper, Scott Arnold, Shaina Knox, Ashlee Espinosa, and Bradley J. Behrmann

Bradley J. Behrmann, Greg Nicholas, and Bets Malone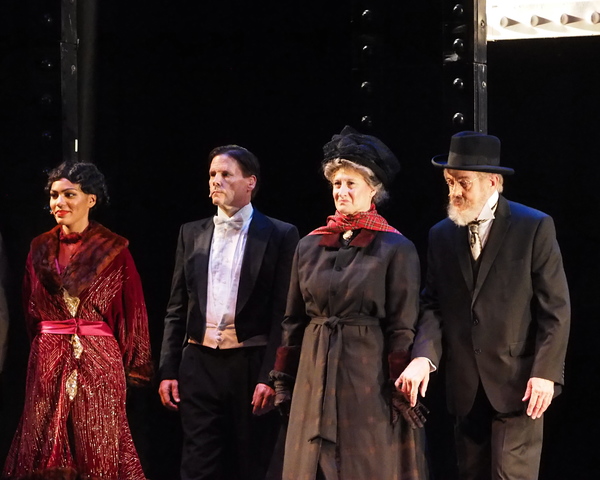 Janaya Mahealani Jones, Theodore Leib, Susan Stuber, and Ralph Johnson

Debra Wanger, John George Campbell, Janaya Mahealani Jones, Theodore Leib, Ralph Johnson, and Jason Bailly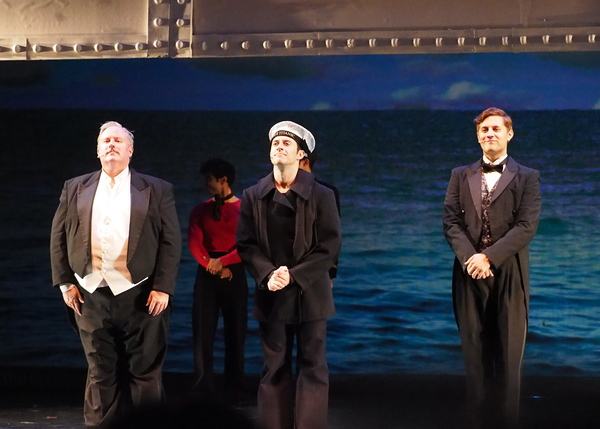 Joseph Grienenberger, Bryan Banville, and Matthew Malecki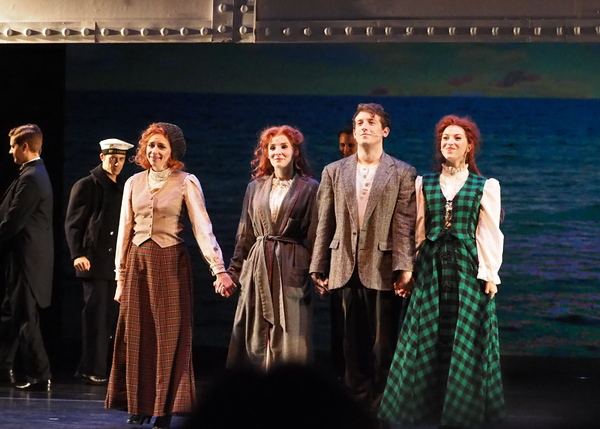 Sarah Errington, Katie Sapper, Scott Arnold, and Shaina Knox

Joseph Grienenberger, Matthew Malecki, and Richard Bermudez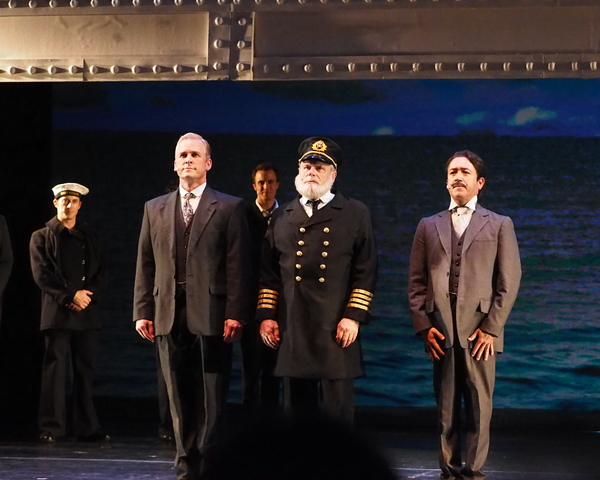 Bryan Banville, Robert J. Townsend, Eric Michael Parker, Norman Large, and Steven Glaudini

Greg Nicholas, Bets Malone, Sarah Errington, Katie Sapper, Scott Arnold, Shaina Knox, Ashlee Espinosa, Bradley J. Behrmann, and Johnny Fletcher

Steven Glaudini, Bets Malone, Greg Nicholas, Bets Malone, Sarah Errington, Katie Sapper, Scott Arnold, Shaina Knox, Ashlee Espinosa, Bradley J. Behrmann, and Johnny Fletcher

Ralph Johnson, Joseph Grienenberger, Matthew Malecki, Bryan Banville, Richard Ramirez, Eric Michael Parker, Robert J. Townsend, Norman Large, and Steven Glaudini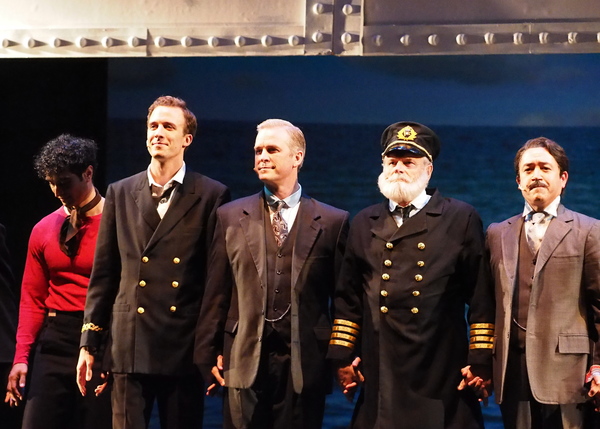 Richard Bermudez, Eric Michael Parker, Robert J. Townsend, Norman Large, and Steven Glaudini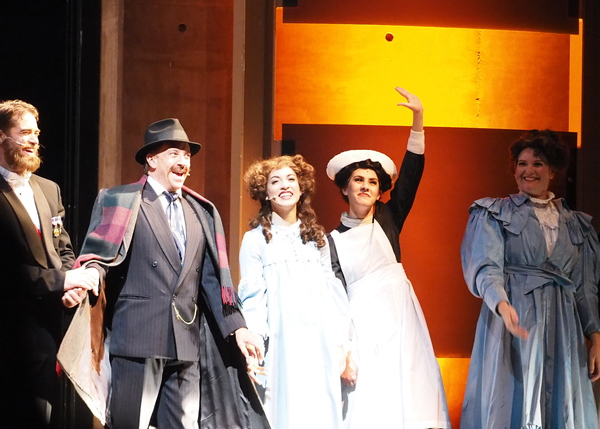 Evan White, Paul Morgavo, Emily Gordon, Carlin Castellano, and Heather Megill Reba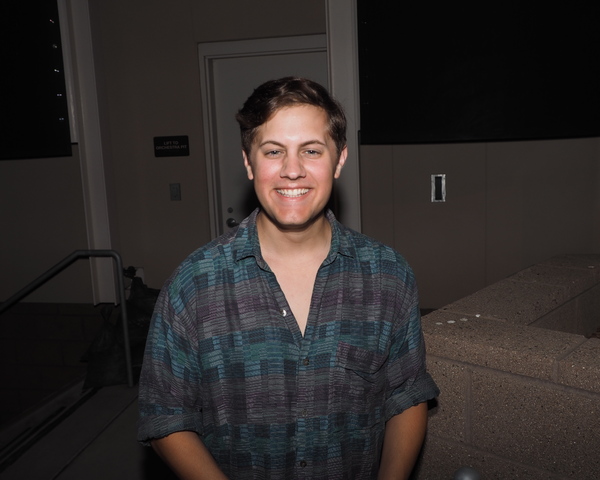 Matthew Malecki

Debra Wanger, Chaz Feuerstine, and Bryan Banville

Greg Nicholas

John George Campbell

Joseph Grienenberger and Katie Sapper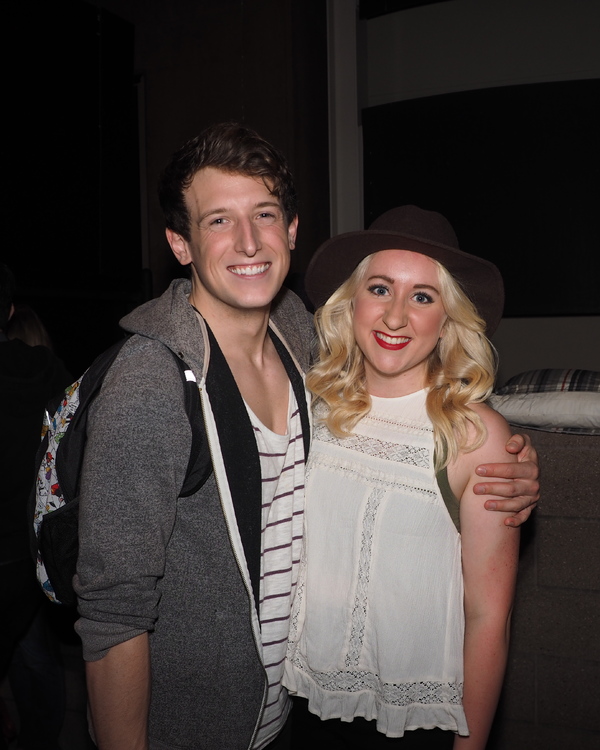 Scott Arnold and Lise Hafso

Robert J. Townsend and Norman Large

Carlin Castellano and Richard Bermudez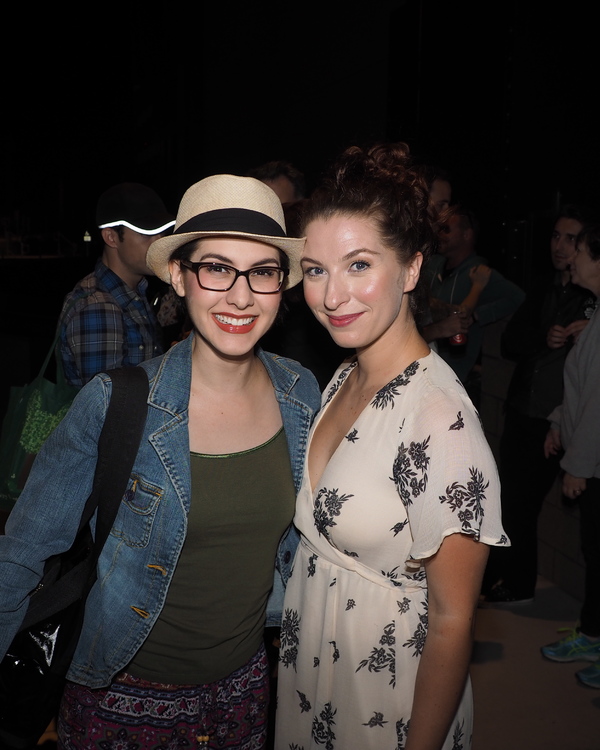 Carlin Castellano and Shaina Knox

Carlin Castellano, Shaina Knox, and Connor Marsh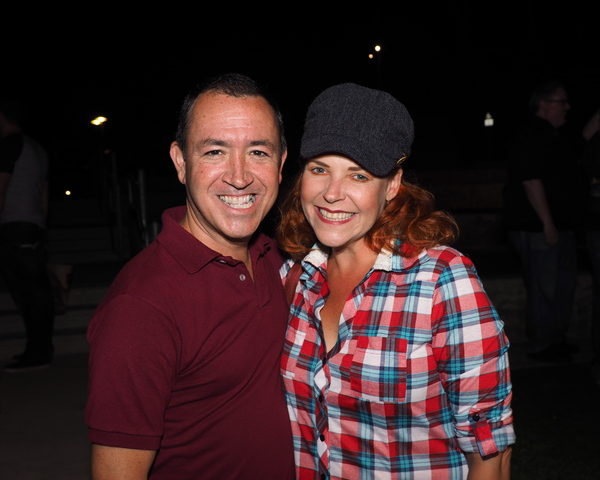 Steven Glaudini and Bets Malone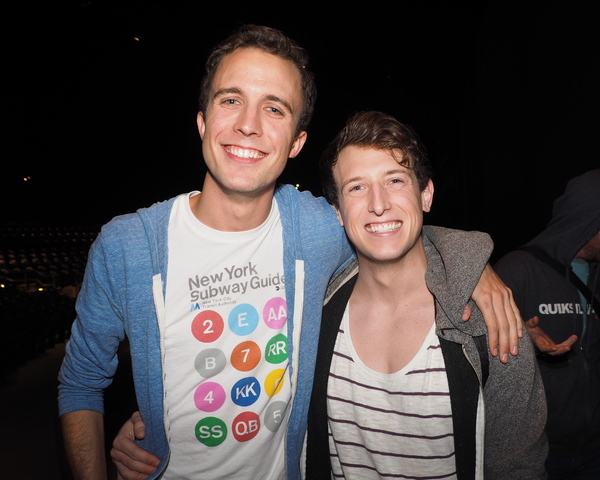 Eric Michael Parker and Scott Arnold

Roger Castellano and Robert J. Townsend

Robert J. Townsend, Norman Large, and Steven Glaudini

Shaina Knox, Katie Sapper, and Scott Arnold