Photo Coverage: 3D Theatricals' Inaugural Production Of JOSEPH AND THE AMAZING TECHNICOLOR DREAMCOAT At Cerritos Center For The Performing Arts
3-D Theatricals (3DT) presented Andrew Lloyd Webber (Music) and Tim Rice's (Lyrics) irresistible story of "Joseph...", his brothers, and one very colorful garment in this delightful musical saga that opened at 3DT's newest home, the Cerritos Center for the Performing Arts in Cerritos, CA. October 14 and runs through October 23, 2016 as their 2016 - 2017 premier season offering. BroadwayWorld brings you a first look at opening night below!
This high-spirited musical rocks the stage with the classic Biblical saga of love and redemption in ancient times, as favored son Joseph with his coat of many colors becomes exiled by his jealous brothers, only to find his true calling in the strange new land of Egypt while coming to grips with the power of lies and injustice. Set to an engaging palette of musical styles, from country-western and calypso to bubble-gum pop and rock 'n' roll, this Old Testament tale emerges both timely and timeless and includes the popular songs "Go, Go, Go Joseph" and "Any Dream Will Do," as sung by a cast of 22, plus a 35 member children's choir.
Joseph is also filled with surprising humor for adults and dazzling delights for children, and with 3-D Theatricals' hallmark of putting their own magical spin on each and every production they present, "It'll be like seeing 'Joseph...' for the very first time!" says Executive Producer/Artistic Director T.J. Dawson.
To help create that special spin, Broadway veteran performers and creative forces, multi Tony Award nominee Marc Kudisch, and his wife Shannon Lewis have been respectively set as Director and Choreographer. Count 22 Broadway shows between them and the dynamic duo have more than earned their place in the hierarchy of New York's Broadway community. Mr. Kudisch's direction of "Joseph..." will be not only be his first-ever such endeavor with a pre- existing theatre show (not to mention his first time working creatively with his wife); but ironically, as a performer, circles back to his originating the role of brother "Reuben" in the 1993/94 revival of "Joseph..." which, in turn, marked his Broadway debut.
Distinguished Southland maestro Corey Hirsch has been set as Musical Director. Sarah Grandpre of Orange County will serve as Vocal Director for the Voices of Hope Children's Choir.
Ticket Prices: Tickets are on sale now for $25.00 - $95.00. Ticket Handling Fee: $3 per ticket. Online Ticketing: www.3dtshows.org
Photo Credit: Lily Lim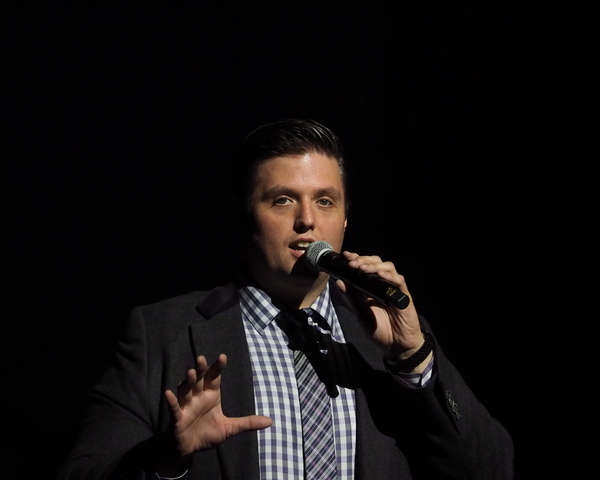 Executive Producer/Artistic Director T.J. Dawson

Bryan Dobson, Justin Anthony Long, and Charlotte Mary Wen with the Children's Chorus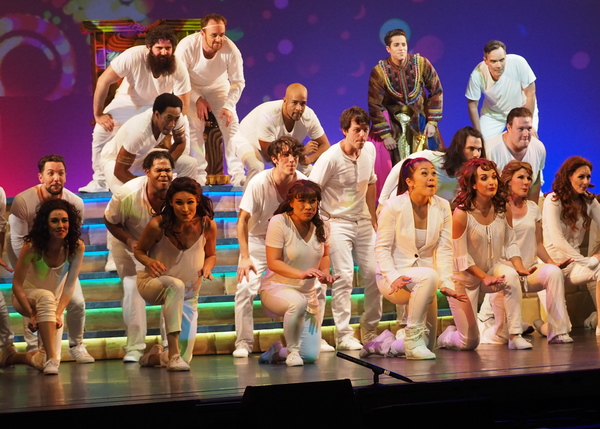 Chassey Bennet, Joe Komara, Lauren Decierdo, Nic Hodges, Edred Utomi Jason Peter Kennedy, Dennis Kyle, Tina Nguyen, Ernie Figueroa, Brandon Michael Nase, Brady Stanley, Charlotte Mary Wen, Justin Anthony Long, Chloe Leatherwood, Nick Waaland, Katie McConaughy, Nick Morganella, Bryan Dobson, and Dayna Sauble

Jason Peter Kennedy, Justin Anthony Long, Bryan Dobson, and Lauren Decierdo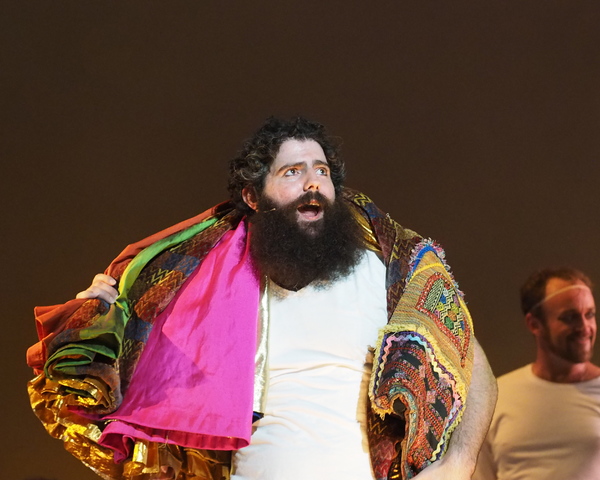 Jason Peter Kennedy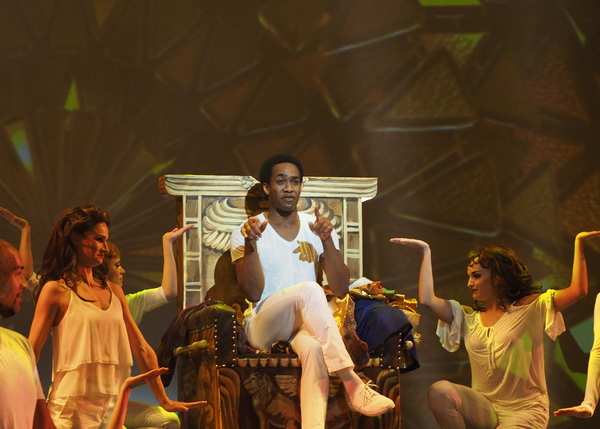 Lauren Decierdo, Edred Utomi, and Chloe Leatherwood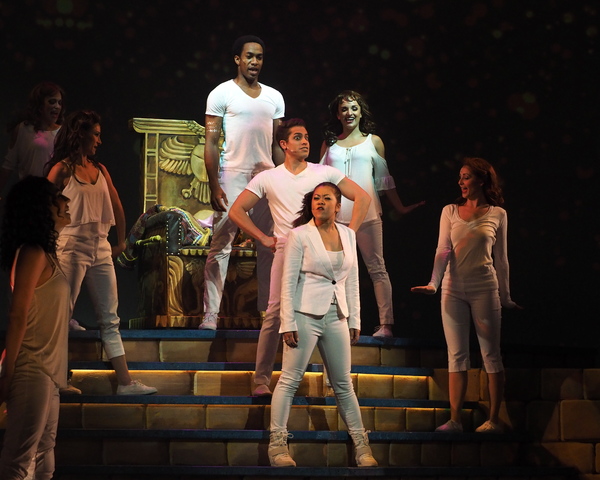 Charlotte Mary Wen, Justin Anthony Long, Edred Utomi, Chloe Leatherwood, and Dayna Sauble

The Brothers

Justin Anthony Long, Brady Stanley, Nick Morganella, Ernie Figueroa, Dennis Kyle, Brandon Michael Nase, Chloe Leatherwood, and Kelly Powers

Nick Morganella, Ernie Figueroa, Brandon Michael Nase, and Chloe Leatherwood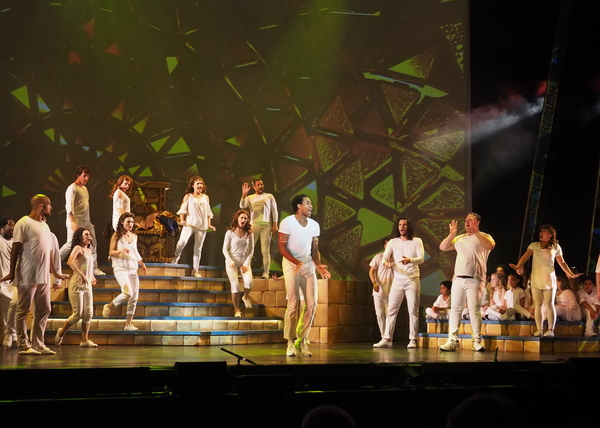 The Cast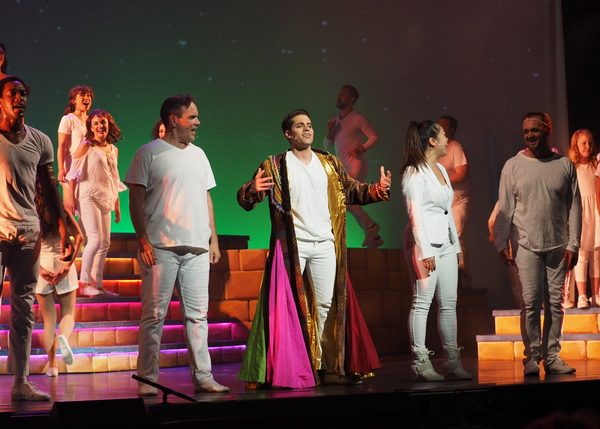 Edred Utomi, Tina Nguyen, Chloe Leatherwood, Bryan Dobson, Justin Anthony Long, Charlotte Mary Wen, and Dennis Kyle

Edred Utomi, Lauren Decierdo, Joe Komara, Chassey Bennett, Justin Anthony Long, Nick Morganella, Nick Waaland, Charlotte Mary Wen, and Dennis Kyle

The Company

T.J. Dawson and Isaac Dawson

Co-Founder/Marketing Director Gretchen Dawson, Isaac Dawson, and T.J. Dawson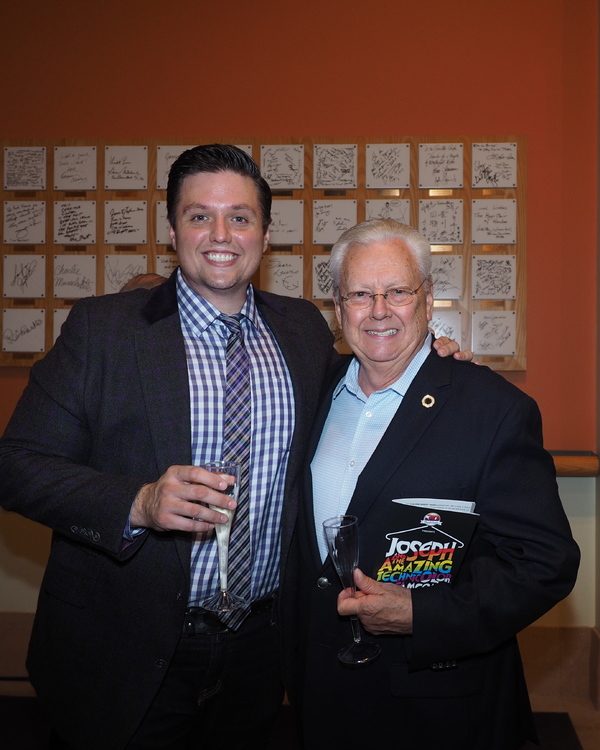 T.J. Dawson and Mayor George Ray

Co-Founder Daniel Dawson, Jim Dawson, Jude Dawson, Mayor George Ray, Gretchen Dawson, Isaac Dawson, and T.J. Dawson

Nicole Parker, T.J. Dawson, and Isaac Dawsno

Nic Hodges, Emily King, and Dino Nicandros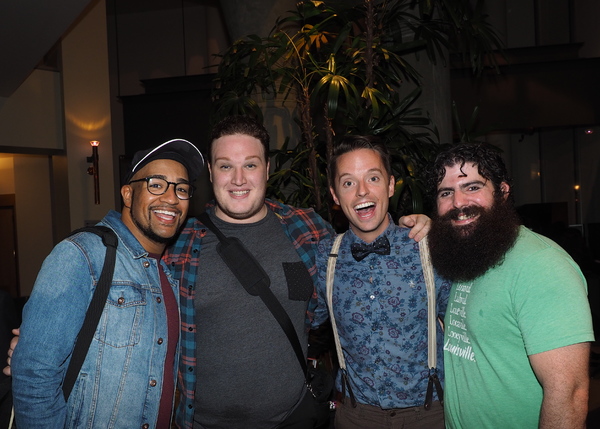 Brandon Michael Nase, Nick Morganella, Daniel Dawson, and Jason Peter Kennedy

Nick Waaland, Daniel Dawson, and Brady Stanley

Dino Nicandros and Nick Morganella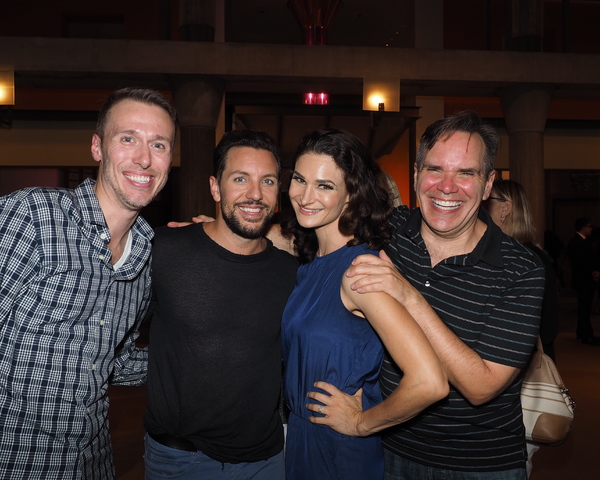 Stephen Brotebeck, Joe Komara, Lauren Decierdo, and Bryan Dobson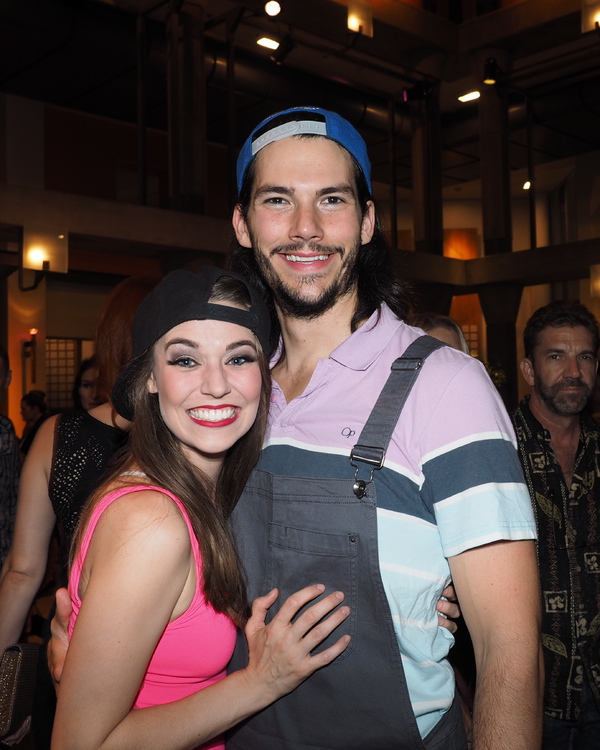 Chassey Bennett and Nick Waaland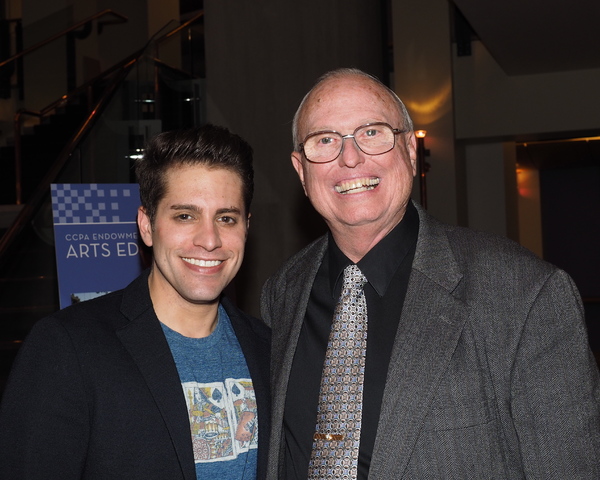 Justin Anthony Long and Jim Dawson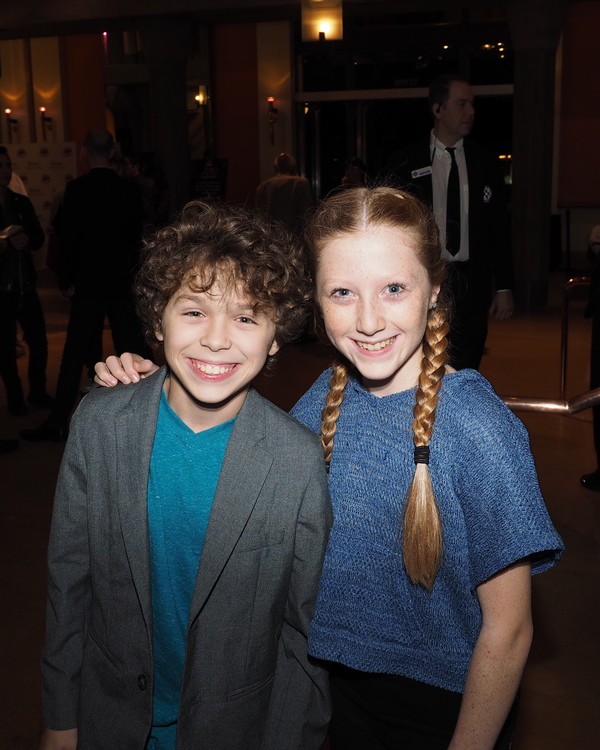 Jude Mason and Emilie Lafontaine

Brady Stanley and Dayna Sauble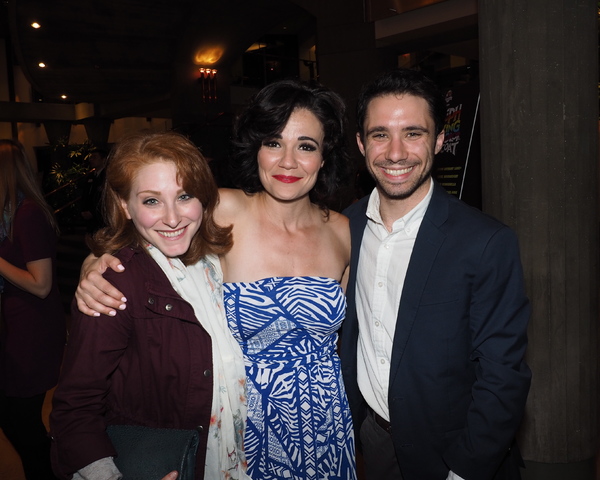 Allyson Spiegelman, April Henry, and Dino Nicandros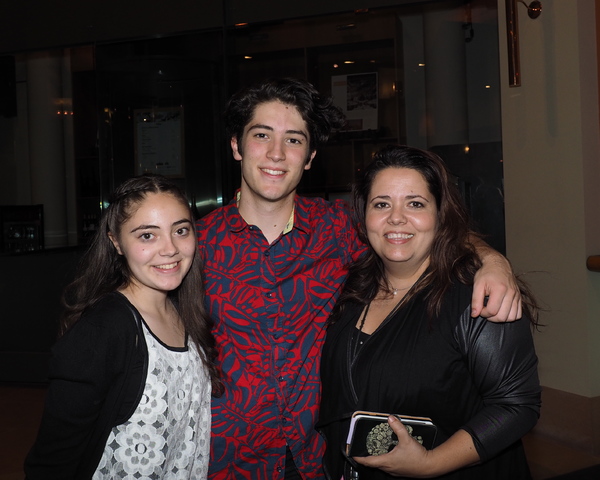 Ernie Figueroa and his family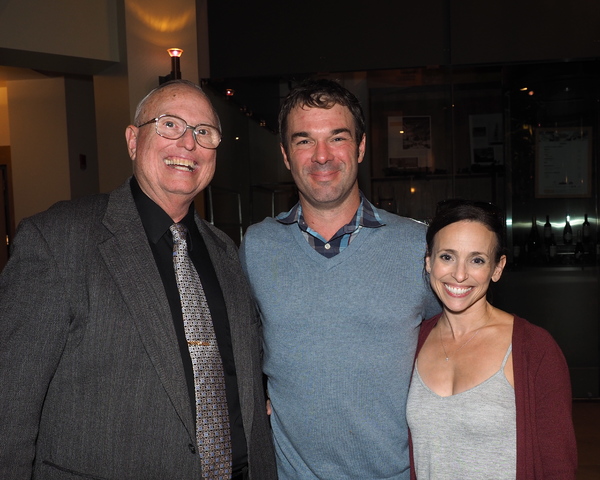 Jim Dawson, Buck Mason, and Dana Solimando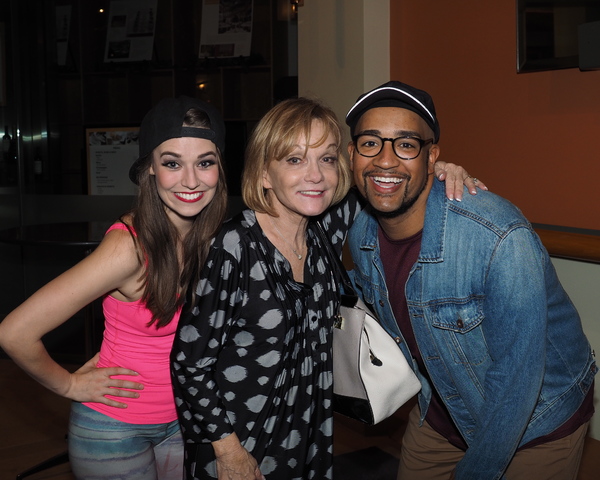 Chassey Bennett, Cathy Rigby, and Brandon Michael Nase

Danny Blaylock, Jordan Beck, and Laura Thatcher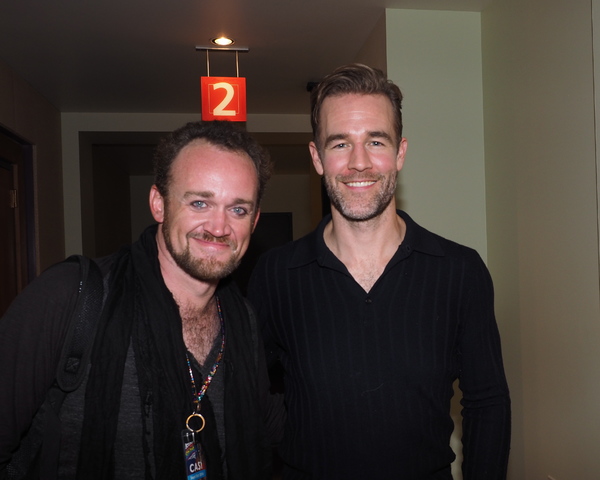 Dennis Kyle and James Van Der Beek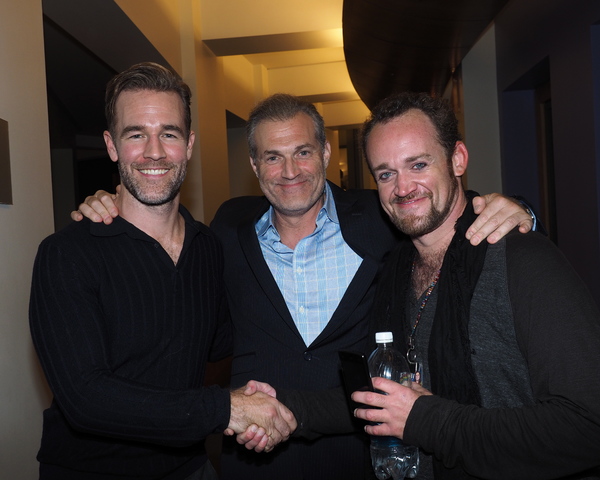 James Van Der Beek, Director Marc Kudisch, and Dennis Kyle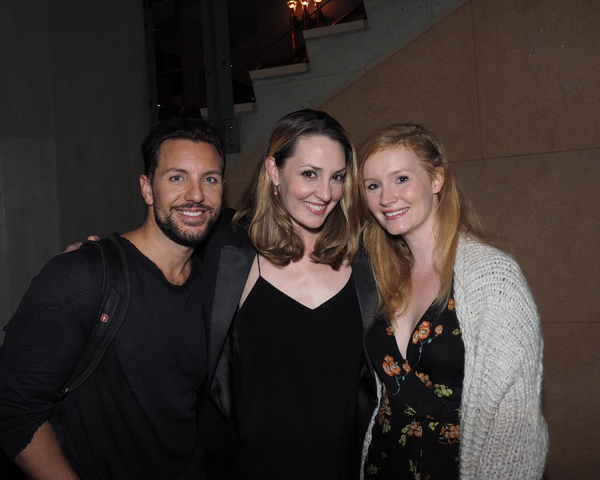 Joe Komara, Shannon Lewis, and Kimberly Brook

Max Herzfeld, Justin Anthony Long, and Charlotte Mary Wen

Bryan Dobson and John Tartaglia

Brady Stanley, Jason Peter Kennedy, Nick Morganella, Justin Anthony Long, Edred Utomi, Marc Kudisch, Lauren Decierdo, Charlotte Mary Wen, Kimberly Brook, James Van Der Beek, Max Herzfeld, Daniel Dawson, T.J. Dawson, and Isaac Dawson

Daniel Dawson, James Van Der Beek, T.J. Dawson, and Isaac Dawson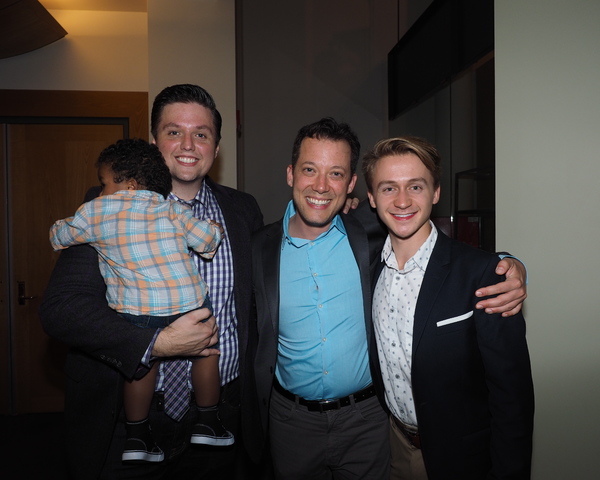 Isaac Dawson, T.J. Dawson, John Tartaglia, and friend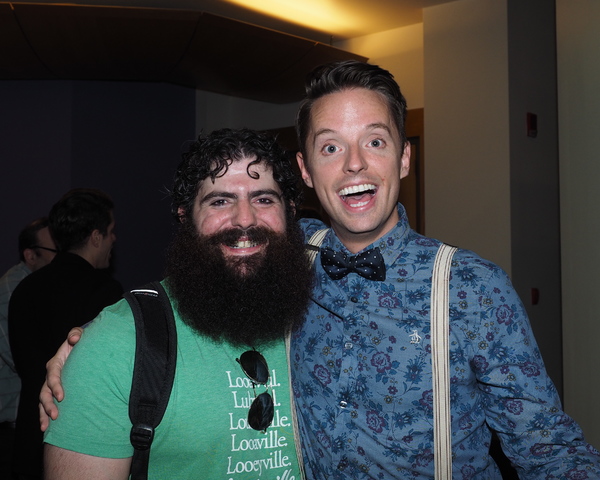 Jason Peter Kennedy and Daniel Dawson

Max Herzfeld, Brady Stanley, and Joe Komara

Dayna Sauble with James Van Der Beek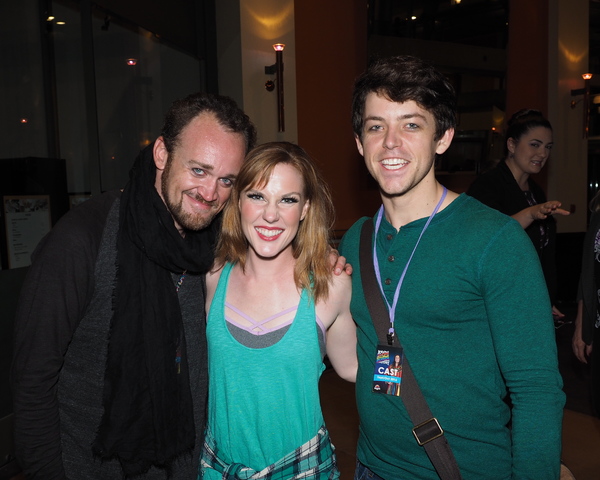 Dennis Kyle, Katie McConaughy, and Brady Stanley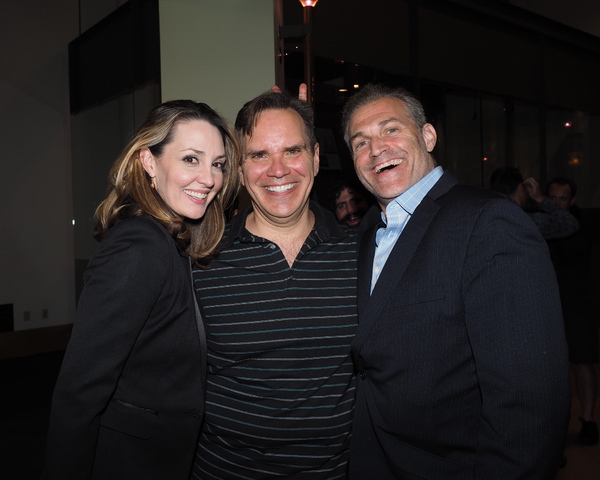 Shannon Lewis, Bryan Dobson, and Marc Kudisch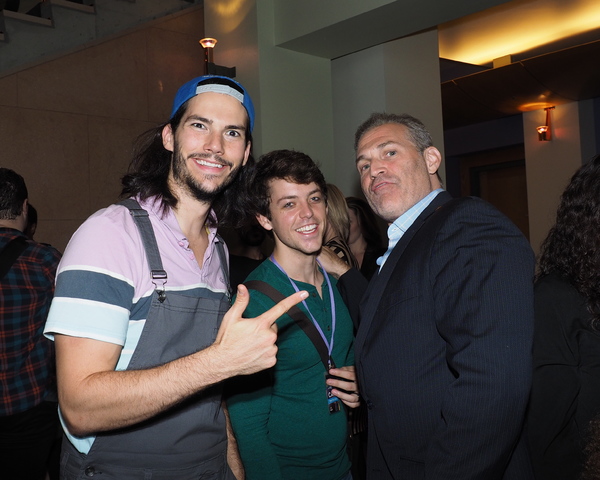 Nick Waaland, Brady Stanley, and Marc Kudisch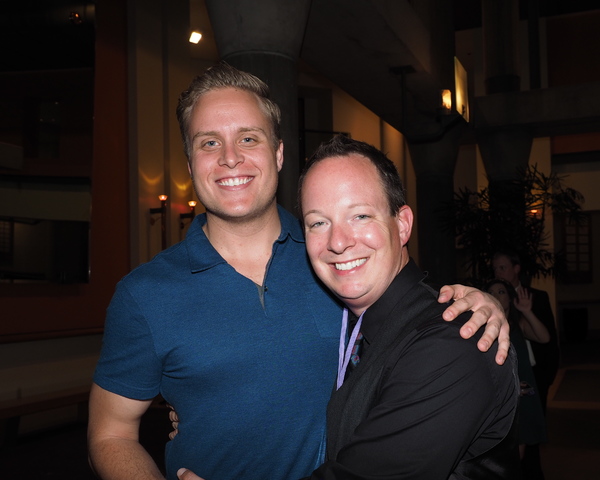 Jordan Goodsell and Musical Director/Conductor Corey Hirsch

Corey Hirsch, Bryan Dobson, Charlotte Mary Wen, and friend