Latest News on Katie McConaughy
Katie McConaughy News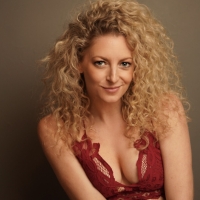 CHELSEA TABLE + STAGE Presents BROADWAY ROCKS This Month
by Grace Cutler - Jul 5, 2022
CHELSEA TABLE + STAGE – the New York newest hotspot for intimate dining and extraordinary music – will present the special concert "Broadway Rocks" on Sunday, July 24 at 8:00 PM.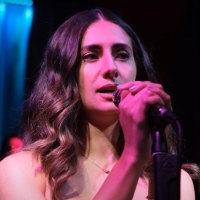 Johanna Telander's KALEVALA: THE MUSICAL Celebrates Concept Album at Chelsea Table + Stage
by A.A. Cristi - May 26, 2022
The highly-anticipated concept album for Johanna Telander's KALEVALA: THE MUSICAL had a preview listening party and a star-studded VIP concert event at Chelsea Table + Stage, celebrating its upcoming album release on June 24th.
Julia Murney, Tally Sessions, Marina Pires & More to Take Part in KALEVALA, THE MUSICAL Concert at Chelsea Table + Stage
by Chloe Rabinowitz - May 20, 2022
Kalevala, The Musical's concept album team is presenting a one-night-only concert and listening party on Monday, May 23rd at 7 pm at Chelsea Table + Stage.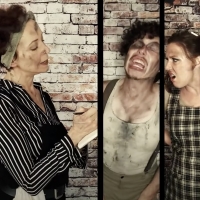 BWW Review: URINETOWN THE VIRTUAL MUSICAL at MSD Productions
by Tracey Paleo - Aug 5, 2021
Producer and multi-award-winning director and choreographer Marcus S. Daniel's rendition has magically transformed this stage musical into a hilarious, provocative, and sometimes frighteningly heightened parody that is filled with deliciously unsavory archetypes and caricatures. 
BWW Interview: Marcus S. Daniel On Presenting URINETOWN As A Needed Salve for Pandemic Times
by Gil Kaan - Jul 23, 2021
MSD Productions will premiere URINETOWN THE MUSICAL for free on YouTube August 1, 2021.  Marcus S. Daniel produces and directs a diverse cast from across the entire country; including Kennen Butler, Kevin Carranza, Ethan Daniel Corbett, Lisa Dyson, Grant Hodges, Erech Holder-Hetmeyer, Katie McConaughy, Kelly Lester, Loren Lester, Nathan Mohebbi, Ashley Arlene Nelson, Monika Pena, Greg Ramsey, Garrett Russell, Ashley Marie Samudio, and Jake Sung-Guk Sullivan.
VIDEO: See the First Six Minutes of URINETOWN THE MUSICAL Virtual Production
by A.A. Cristi - Jul 21, 2021
MSD Productions, who previously brought you the smash hit Virtual Spring Awakening, bring you a brand new virtual musical experience! URINETOWN THE MUSICAL will stream for free August 1, 2021!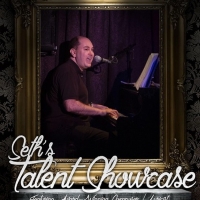 Live Cabaret Returns to Don't Tell Mama on May 4th With Seth Bisen-Hersh
by Stephen Mosher - Apr 12, 2021
Seth Bisen-Hersh has kept working, this last year, and now he is ready to work in person with a live audience.
Shoshana Bean, Krysta Rodriguez, New Musicals And More Announced At Feinstein's/54 Below
by A.A. Cristi - Aug 29, 2019
This Month, FEINSTEIN'S/54 BELOW, Broadway's Supper Club & Private Event Destination, presents some of the brightest stars from Broadway, cabaret, jazz, and beyond. To purchase tickets or for more information, visit www.54Below.com/Feinsteins or call (646) 476-3551.

Seth Bisen-Hersh Presents A Jerry Herman Cabaret, June 4
by A.A. Cristi - May 13, 2019
Seth Bisen-Hersh has been producing, emceeing and accompanying his weekly musical theatre showcases at renowned cabaret venue, Don't Tell Mama, for over 12 years now. 

Review: World Premiere FREDDY Pays Tribute to the Life and Death of an Avant-Garde Dance Icon
by Shari Barrett - Sep 29, 2017
Raised in an upstate New York blue-collar family, Fred Herko showed much promise as a concert pianist, going on to attend Julliard. But at age 20 after seeing a performance of Giselle, he announced his intention to give up the piano and become a ballet dancer. The resulting severe beating by his father for pursuing a career for gay men, only inspired Herko to follow the type of life he dreamed for himself after being awarded a four-year scholarship to attend the American Ballet Theater School. He moved to Greenwich Village and never looked back during his too short yet wildly successful career.