New Voices Project 2019 Winners Announced
New Musicals Inc. is proud to announce that three writing teams have been selected to participate in the 2019 New Voices Project, a musical theatre development program hosted by New Musicals Inc. in Los Angeles (with support from Walt Disney Imagineering Creative Entertainment), now in its seventh year.
The New Voices Project is offered to a select group of young musical theatre playwrights, composers and lyricists under the age of 26, who receive workshops, readings, and concerts of their work.
"We are always so thrilled to have this opportunity to get to know these up-and-coming writers," says Elise Dewsberry, Artistic Director of New Musicals Inc., "and we only wish we could support more of these deserving young and talented artists."
The three teams will receive workshops and feedback with NMI's resident theatre ensemble, the Academy Repertory Company, and will then have excerpts of their work presented as part of the STAGES FESTIVAL in August, 2019.
"Being a part of [the New Voices Project] was an incredibly informative experience." says Chris Bryon Pratt, former NVP winner. "Having my material performed then dissected gave me a very clear picture of what I can improve on as a writer. I think workshops such as the New Voices Project are so monumental to young aspiring writers because the panel gives fabulous critical feedback."
The teams chosen to participate this year are:
"New Musicals Inc. offers a great opportunity to get the exposure that all young writers so desperately need." says Santino DeAngelo, former NVP winner. "The New Voices Project was my first chance to have my writing scrutinized by industry professionals and, throughout the course of the project, they really helped to shape the professional standards that I hold myself to today."
Additional information about this year's New Voices writers:
Evan Johnson is a fourth-year Composition student at the California Institute of the Arts (CalArts). An alumnus of The Walden School Young Musicians's program, Evan has worked with prominent film composers Joe Wong, Roger Neill, and Nora Kroll-Rosenbaum. His diverse musical catalogue includes music for solo instruments, orchestra, chamber ensembles, jazz ensembles, electronics, and large and small choral groups. He has scored films such as Where It Takes Me and Serenade, and contributed music to the third season of the podcast Unsolved. Evan recently directed the premiere of We Are Here, an original musical he wrote with Socks Whitmore. The CalArts Contemporary Vocal Ensemble will premiere his choral work The Einstein Complex in April.
Socks Whitmore is a second-year undergraduate student in the Performer-Composer program at CalArts and an in-demand singer, voice actor, and lyricist. In addition to debuting roles in the play Rosacea (2017) and the lead of Ray in the ballet operetta Children Cannot Sleep (2018), they have been involved in productions of Hansel and Gretel, Street Scene, Shrek the Musical, and will be in the upcoming CalArts production of the a cappella opera Sweat in March 2019. Socks recently played the lead role of Valerie at CalArts in the premiere of We Are Here, an original musical written in collaboration with Evan Johnson.
Ryan Martin is a playwright, composer, and lyricist based in Chicago, Illinois. His original musical The Incredible Six Thousand-Foot Ladder to Heaven was produced at the 2019 Chicago Musical Theatre Festival, where it was recognized with six awards including Best Book, Best Music, and Best of the Festival. His work has also appeared at the Purple Crayon Players' PLAYground Festival of New Works, and was selected as a finalist for UC Davis's Ground and Field Theatre Festival. He is a recent graduate of Northwestern University where he was honored with the Craig Carnelia Award for achievement in songwriting for his work on Waa-Mu: Beyond Belief. You can find Ryan on Soundcloud, YouTube, Twitter, and (usually) in close proximity to strong coffee.
Shayna Toh is an author, composer, lyricist, performer and a junior at Brown University, double-concentrating in Music and International Relations. Her first musical, Firefly in the Light, was an Official Selection of the 2017 New York Musical Festival, with presentations at Playwrights Horizons, Off-Broadway. Shayna's second musical, The Olive Trees, was staged in Brown in 2017. At age 11, her 15-minute winning play was showcased by the Singapore Repertory Theatre and she has been awarded multiple grants for her original theatrical productions and literary publications.
For additional information on the New Voices Project, visit NMI's website (www.nmi.org) or contact Artistic Director Elise Dewsberry at admin@nmi.org; 818.506.8500.
More Hot Stories For You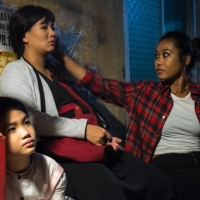 THE BRILLIANT DARKNESS! Film Wins 5 Vietnam Golden Kite Awards

November 26, 2022

The Brilliant Darkness!, the critically acclaimed dark horse of this year's Vietnam box office, has defied cultural odds when its authentically raw depiction of the systemic problem of domestic abuse in Vietnam took home the highest national cinema honors with five Vietnam Golden Kite Awards, including Best Feature Film, Best Screenplay and Best Actress.
---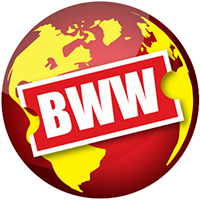 25th Anniversary Season Announced At Chance Theater

November 25, 2022

Chance Theater, Anaheim's official resident theater company, has announced its 2023 Season, which includes four musicals, three plays, and five staged readings of new shows.
---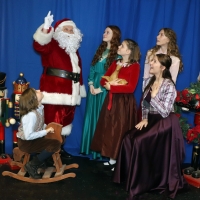 HOLIDAY IN THE HILLS Comes to Sutter Street Theatre

November 25, 2022

Holiday in the Hills brings its holiday cheer to Historic Folsom for the 17th year. Holiday in the Hills is by Mike Jimena & Connie Mockenhaupt, directed by Connie Mockenhaupt & Mike Jimena, with Musical Direction & Choreography by Connie Mockenhaupt, and features Accompanist John Wilder.
---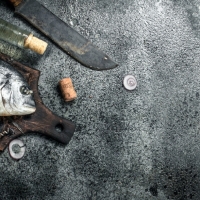 Open-Door Playhouse Debuts SIX ITALIANS, SEVEN FISHES Next Month

November 25, 2022

In the play Six Italians, Seven Fishes, an Italian-American family is gathered at the home of Joe and Marie for Christmas Eve dinner prior to Midnight Mass. Dinner (the seven fishes, a family tradition) is on hold because Vinnie and his Polish wife Peony have not yet arrived.
---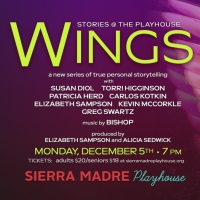 Sierra Madre Playhouse Presents 'Stories @ The Playhouse: Wings' Next Month

November 25, 2022

Sierra Madre Playhouse presents the second event in a projected series, Stories @ The Playhouse on Monday, December 5, 2022 at 7:00 p.m. The event consists of true personal storytelling.
---