Jonah Platt Directs Carrie Manolakos in Reading of IRENA by Megan Cavallari & Kait Kerrigan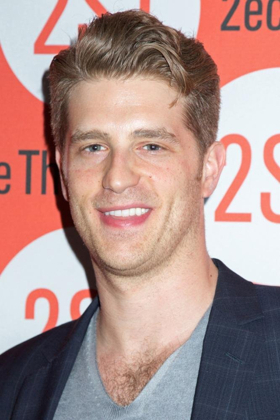 Carrie Manolakos stars in the title role of this first-look benefit performance of IRENA, a new musical by Megan Cavallari (The Game, Hot Shoe Shuffle) and Kait Kerrigan (The Mad Ones, The Bad Years), directed by Jonah Platt (Dog Sees God) at Temple Emanuel Beverly Hills on January 26th (7pm) & 27th (1pm). Proceeds from the event will go toward the Los Angeles Museum of the Holocaust.
IRENA musicalizes the true story of Irena Sendler, a Polish social worker during World War II who rescued more than 2,500 Jewish children from the Warsaw Ghetto and preserved their original identities in jars that she buried in her yard. Where others stood by in fear, Irena was compelled to risk her life, proving that there is nothing more powerful than a determined - and underestimated - woman. With a lush melodic score, IRENA is a timely story of feminism, radical empathy, and doing right in the face of unspeakable wrong. Irena's heroism earned her the title of "Righteous Among the Nations" by the Yad Vashem World Holocaust Remembrance Center in Jerusalem, but her passion and rebellion are what make her a force to be reckoned with on the stage.
Carrie Manolakos (Wicked, Mamma Mia!) leads an all-star cast that includes Caitlin Ary (Westside, For the Record: Baz), Carly Bracco (Peter Pan, Grease Live), Laura Dickinson (three-time Grammy winner, Phineas & Ferb), Wilkie Ferguson (Motown, Porgy & Bess), Michael Scott Harris (Phantom of the Opera), Doug Kreeger (Les Miserables, For the Record: Love Actually), Ilysia Pierce (cantor at Temple for the Arts), Zak Resnick (Mamma Mia!, For the Record: Scorsese), Nick Sacks (Dear Evan Hansen, The Bad Years), Nickie Scates (Hair, Company), Hayley Shukiar (A Christmas Story Live, Dance Baby Dance), Bella Stine (Cartoon Network's Peanuts, Cucuy the Boogeyman), and Mitchell Wray (Finding Neverland). The event is stage managed by Amy Francis Schott & Sam Sherry.
The evening will be conducted by maestra Noreen Green (conductor of the LA Jewish Symphony), with Grammy Award-winning violinist Jeremy Cohen playing first chair with a live string quartet.
Tickets are available for purchase at http://tebh.org/irena.
Megan Cavallari (music & lyrics) is a composer and lyricist for a multitude of media, with theatre being her first love. She graduated from NYU with two degrees in musical theatre writing and is an alumna of the Lehman-Engel and Disney/Stephen Schwartz workshops, and has been the recipient of an IRNE Award for Best Musical and the Los Angeles Women's Theatre Festival's Integrity Award. She has worked with Tony Award-winning producer Kevin McCollum (Hot Shoe Shuffle with David Goldsmith), and Tony Award-winning director Julianne Boyd, who directed her musical The Game. Megan's musicals have garnered critical success at such theatres as The Mark Taper Forum, The Ordway, Theatre Under the Stars, 5th Avenue Theatre, The Living Arts Center, and The Barrington Stage Company. Her musical works include The Game, Pepita, Hot Shoe Shuffle, Echo Park and the hit-selling Barbie animated musicals (Barbie as The Island Princess and Barbie as the Princess and the Pauper). You can also hear Megan's work in more than forty movies and television shows.
Kait Kerrigan (book & lyrics) is an award-winning lyricist, bookwriter, and playwright. Off-Broadway: The Mad Ones, Henry and Mudge both written with composer Brian Lowdermilk. Other musicals with Lowdermilk include Rosie Revere, Engineer & Friends (lyrics), The Bad Years (book and lyrics), Republic (book and lyrics), and Unbound (book and lyrics). Her plays include Father/Daughter, Disaster Relief, Imaginary Love, and Transit. Her plays and musicals have been developed by Goodspeed, La Jolla, Aurora, Theatreworks/Silicon Valley, Chautauqua Theatre Company, Lark Play Development, Primary Stages, Weston Playhouse, and others. Awards: Kleban (libretto-writing), Larson (lyric-writing), Theatre Hall of Fame Most Promising Lyricist. Alumna of Dramatists Guild Fellow, Page 73's I-73 writer's group, Barnard College, BMI Musical Theatre Writing Workshop. Co-founder of the digital sheet music start-up NewMusicalTheatre.com. @kaitkerrigan on all social media.
Jonah Platt (director) is a multi-platform creator and performer, working across many aspects of the entertainment industry. Recent directing credits include IAMA Theater Company's Broadway Backwards and the critically lauded production of DOG SEES GOD: CONFESSIONS OF A TEENAGE BLOCKHEAD at The Blank Theater in LA, which was twice extended and awarded a Hollywood Fringe Festival Encore Selection. He also directed and produced ONE NIGHT STAND: AN IMPROVISED MUSICAL, which performed completely improvised musicals around the world, including sold-out runs at Hollywood's Hudson Theater, the New York Musical Theater Festival and the Edinburgh Fringe Festival. Some of Jonah's best known acting credits include "Fiyero" in Broadway's smash hit WICKED, "Jack" in the Lifetime film I'LL BE WATCHING opposite Janel Parrish, and most recently NBC's Emmy-winning JESUS CHRIST SUPERSTAR: LIVE starring John Legend. He has worked on the writing staffs of several network TV comedies and is currently co-writing the stage musical adaptation of Lois Lowry's bestselling novel THE GIVER. @JonahPlatt www.JonahPlatt.com
Photo Credit: Jennifer Broski