Review: There's Only One BEN VEREEN: STEPPIN' OUT at The Catalina Bar & Grill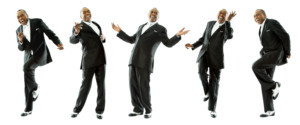 August 11th, 2018
"Razzle Dazzle 'Em" is what Ben does, innately; it's in his blood, it's in his soul.
"Steppin' Out" signifies going beyond what you have achieved thus far. Ben Vereen is an Evolved Entity that shares his evolutional journey with us, delightedly so... on both sides!! This past Saturday evening, I had the great pleasure to see Ben Vereen perform at the Catalina Bar & Grill. When I first heard where he would be, I wondered why he chose a Jazz Club. Now I know why.
Ben Vereen not only has decades of hit Broadway Shows, TV Series, Nightclub Acts, Awards and Accolades to his repertoire, but from that he has still kept his initial joy and exuberance in performing, yet taken his showmanship to another level.
If we didn't hear at least some of the gazillion songs that he is famous for, we might feel something was missing. But he not only goes there, he expands his love of performing Theatre, Lyrics and Music by delving into the Art form of Jazz, in his own unique way.
There are only two people thus far that I have been truly in awe of that I have been fortunate enough to have gotten to review their work, and what I notice about the two, is Seasoning! Those two people are Chita Rivera and Ben Vereen. They've gracefully mastered the Art of Sustainability, the thing of Legend. They also both have had an intimate relationship to the Man and the Work of Mr. Bob Fosse.
I am about a decade behind them, but nonetheless I had the destiny placed in front of me to be able to learn, work with and perform for Bob. Once Bob Fosse touches your spirit, you wear his brand. It is the best blessing in the "Business" possible. It is evidence of being handled with care ~ the style and perfectionism that bonds you through and from his guidance is a great gift.
Right from the first sounds of music, I was certain this would be an aural and visual wonderland ~ and when the Star first lets the backbone of his performance hold their own, meaning the accomplished musicians, kicking in full on ~ it was then one familiar song after another, all sounding spectacular.
I was there with my friend Sandahl Bergman, whom I worked with in Bob Fosse's "Dancin'." We began spotting our friends in the audience; teachers, choreographers, dancers and co-workers over the years, all with a connection to Ben; Jennifer Nairn-Smith, Mitzi Gaynor (who also sounded terrific as she sang part of a song with Ben from the audience) Liza Minelli, Bill Duke, David Sheehan, Jaime Rogers, Ina Haybaeck-Rogers, Marilyn and Billy Davis, Jr., Nita Whitaker, Monica Tiller and Aixa Clemente.
What was also wonderful was it was a room full of love and mutual admiration. When a performer performs and really gets to connect to his audience, it is divine, and the object of it all is to please the customers, or in this case fans, which makes it reciprocally wonderful. On both sides!!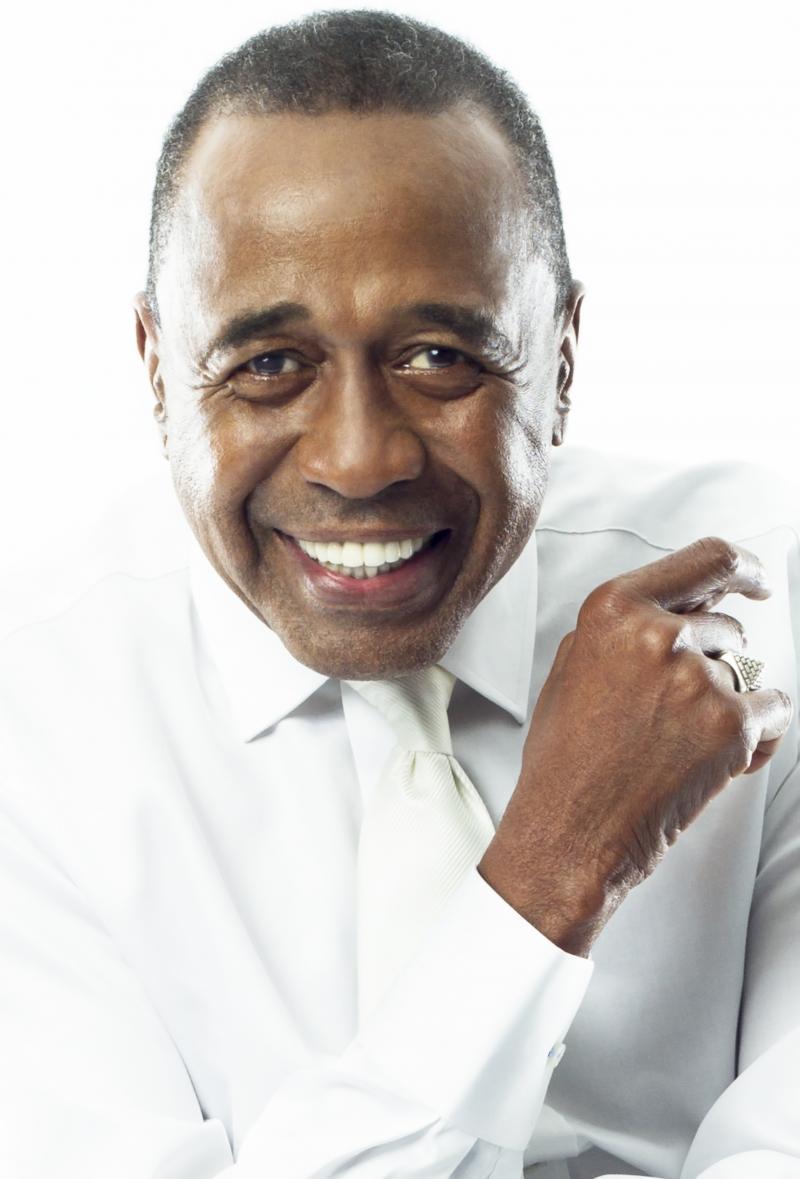 Whenever Ben utters words or a phrase of a song, he instantly captures you with his ability to sing/speak a song to give the most dramatic interpretation of emotions to you, the seers and observers. Joined in harmony is his physical embodiment of those feelings and the absorption of them, into himself.
I do feel Ben Vereen does what he does at this juncture of his career, and after many injuries and complicated surgeries caused by a horrible car accident, because it's what's in his heart. You can feel it throughout the room.
A "Pippin" Medley as only the Creator of the Lead Player can do, opened the elongated set and he had us in the palm of his jazz hands. And they were workin' the room, switching to "This Joint is Jumpin'," bringing the tempo up and back into "Magic To Do, " "Corner of the Sky," (from his starring role in "Pippin"), proving he's still got all the moves and style of a legendary dancer/actor/artist.
The song "Aquarius" and "I Don't Know How to Love Him," from "Jesus Christ Superstar" began the next medley. The way he acts out the words and at the same time translates them through his body with such passion is nothing short of naturally charismatic storytelling at it's best. To use your entire bodily faculties all at once so meaningfully is mesmerizing and has got to be God-given. The title song "Jesus Christ Superstar" ended the medley with high-emotion feelings. What he does, is, embody the role and character of anything he emotes.
He paid tribute to "Les Miz" by speaking first of a man on a park bench, then sliding into the character, he sings "I Dreamed A Dream," and vividly captures each emotion in the lyrics. From "Wicked," he sang "Defying Gravity," where his excellent three-man jazz combo got to show their wares.
He spotted Liza Minelli out in the audience, acknowledged her and then reminisced about his relationship with both she and Frank Sinatra. As he's talking, the sound of a satiny walking bass begins, which brings in a familiar medley of songs,"I've Got You Under My Skin," "The Lady Is a Tramp," "Come Fly With Me," "My Kind Of Town," and "I Did It My Way," all with the coolest of jazz feels and
arrangements.
Ben and the musicians' sense of timing with the way they work off each other is incredible. Because Ben feels every word he sings, he sometimes suspends timing at the end of a phrase, and the musicians are right with him, feeling it too, while at the same time playing some serious improv riffs around it, smooth as silk.
He reminisces about watching his Philco black-and-white TV as a kid growing up in Brooklyn when he first saw Sammy Davis, Jr. perform on The Ed Sullivan Show. Later on, he worked with Sammy filming "Sweet Charity," as well as in the stage version of "Golden Boy." He used to watch from the wings at The Palladium, Sammy singing "The Candyman Can," which he then sings a little taste of for us; following with "What Kind of Fool Am I," "Birth of The Blues," both in a swingin' jazz tempo, and lastly, an all-time favorite, "Mr. Bojangles," where he personified the character so perfectly ~ a very moving portrayal; it brought tears to my eyes.
He also spoke about Words, and that they matter. Things we remember about people in our past that have brought us joy, are to be spoken about and their legacies passed on to our youth. Ben Vereen's positiveness about all things of Life is joyous and infectious. He mixes off-the-cuff chats on a variety of subjects, with his personal history in entertainment to make a beautiful evening of soul-filling enrichment.
At this point Ben is so very gracious in giving each of his fine musicians a solo turn. He introduces each and they go to town improvising and playing off Ben as he scats and sings, answering their licks, first with Stand-up Bass player Kevin Axt, walking up and down that bass like crazy, scatting with the strings, bits of "Summertime" heard, even bowing the strings way down low, bass clef, for a heavy thick-sounding effect.
Ben goes out into the audience and sees Mitzi Gaynor, who sings along with him for a refrain, sounding fantastic herself, as he weaves through each musician's solo. It was a wonderfully free-feeling show, like just going with the flow...
Marc Dicciani on drums is a crazy man. He starts off by using the side of his hands to hit the drum set, no sticks, then plays congas, as we hear the melody of "Misty," where he and Ben back-and-forth bounce off each others' riffs. The rhythm then changes to an African beat, and tempo-wise it keeps accelerating, adding cymbals, serious foot pedalage, louder and louder and just generally going wild, and then all of a sudden slowly backs off and down to where it's just a soft tap-tap-tapping, where Ben comes in and finishes the tune with him. Nice ride.
Next he introduces a guy he met on 57th and 7th one day as he left Carnegie Hall. A kid, playing music on the corner, and Ben stopped to listen to him play. Now coming up on stage, Lee England, Jr. plays an insanely magical version of "Sweet Love" on an electric violin! And it is divine! As if that's not enough, Ben invites Nita Whitaker onto the stage, (he gave her her first job) who sang an arrangement that Ben's pianist and arranger wrote... a killer arrangement and a killer vocalist!
The pianist, also Ben's conductor and arranger, Dave Loeb, takes the solo spot next and plays a great 88. His arrangements are classy, groovy, full of minor to major key changes, modulations and a lot of pizazz. The entire group is at the top of their game.
Ben also speaks about how the Arts changes lives, why we should keep the Arts in our schools' curriculum, and has a CD out, currently for sale on Amazon, that the proceeds go to a cause to help families that have been separated by immigration authorities. What better song could be sung, after this, but "What A Wonderful World." With his interpretation, it sure feels like it.
"Stand By Me" is next. He then rounds out the evening by inviting up Marilyn and Billy Davis, Jr. to sing some of their memorable hits; "Lean On Me" and "Love Train" and sings some great harmony along with them.
What a spectacular evening! Ben is at the height of his incredible career, and with a heart of gold, an impenetrable spirit, experience and wisdom in his own craft, his respect of talent, knowledge and positivity, and a natural energy that just beams, he will continue to give 200% to every move he makes.
This was a two-evening sold-out presentation at the Catalina Bar and Grill, in Hollywood, California, on August 10th & 11th, 2018 ~
Photos courtesy of Isak Tiner