Valerie-Jean Miller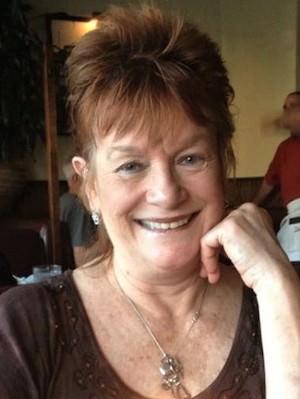 Valerie-Jean Miller has been a dancer since the age of three, inspired by her father who was a dancer in vaudeville. Dance has always been her grand passion in life and now she is pleased to bring attention to all the great dance productions in the greater Los Angeles area.

The highlight of her professional dancing career, which began at age 15, was working for Bob Fosse from 1978-1981 in the Broadway Tony Award-winning musical "Dancin'." After performing in the show at the Broadhurst Theatre for the first year it was on Broadway, Valerie-Jean went on to be the Dance Captain and Featured Performer for the 1st National Tour for two years, including playing the Ahmanson for 3 1/2 months in the summer of '79, as well as in cities all over the country.

And for those who remember the golden age of television, starting at the age of 18, Valerie-Jean performed as a June Taylor Dancer on the Jackie Gleason show, and went on to tour with such notable dancers as Juliet Prowse as well as being cast in countless movies, dance companies, television series and TV specials, six Academy Awards Shows and various nightclub acts and Industrials.

Although her focus has always been on dance, Valerie-Jean is also an actress and singer who enjoys watching other artists at work and looks forward to seeing and sharing with Broadway World readers that extra something that can make a wonderful show something glorious!
MOST POPULAR ARTICLES
LAST 30 DAYS
BWW Review: Los Angeles Youth Ballet Presents A DOUBLE BILL: MIXED MOTIONS & PETER & THE WOLF at El Portal Theatre
Posted: Oct. 10, 2019


BWW Review: BODYTRAFFIC A THOROUGHFARE THRU MIXED EMOTIONS at The Wallis Annenberg
Posted: Oct. 8, 2019


BWW Review: Olga Pericet Presents Her Unique Flamenco Flair In LA ESPINA at John Anson Ford Theatre
Posted: Sep. 30, 2019


LAST 365 DAYS
BWW Feature: THE FIRST GRADUATING CLASS AT USC KAUFMAN HAS THE WORLD AT ITS POINTED/FLEXED FEET
Posted: May. 10, 2019


BWW Review: THE 2018 WORLD CHOREOGRAPHY AWARDS OCTOBER 23, 2018 at The Saban Theatre
Posted: Nov. 10, 2018



BWW Review: Los Angeles Youth Ballet's NUTCRACKER Scores With A Delightful, Whimsical And Polished Presentation At The Alex Theatre
Posted: Jan. 8, 2019



BWW Review: Matthew Bourne's CINDERELLA is a Shoe-in Splendiferous Success at The Ahmanson Theatre
Posted: Feb. 14, 2019



BWW Review: ROMEO & JULIET at Walt Disney Concert Hall
Posted: Nov. 6, 2018


BWW Review: HIGH STRUNG FREE DANCE AMPS UP DANCE FILM POPULARITY AND DELIVERS DYNAMIC CHOREOGRAPHY AND DANCING at ArcLight Cinema Hollywood

October 15, 2019

There's a new Dance Movie, which opened nationwide Friday, October 11th, that's sure to advance the genre in popularity. In the last few decades "Dirty Dancing," "Footloose," "Flashdance," "Saturday Night Fever," "Staying Alive" and more recently "La La Land" all caused quite a stir when they hit theatres, and many of them are still quite popular today. "High Strung Free Dance" and it's predecessor "High Strung' (2016) has everything you could want to see and hear in a film about dance, music and dancers. Written and produced by professional dancer Janine Best Damian "Solid Gold" and numerous film and television appearances, and her talented actor/singer/director/composer/husband Michael Damian (Joseph in "Joseph and the Amazing Technicolor Dreamcoat"/Broadway; 18 years appearing on "The Young and the Restless," among many other credits for directing, as a vocalist and creating soundtracks for films he's also directed). This latest film is one out of 13 films he has written and produced with Janeen, as well as directed; "Marley and Me: The Puppy Years,' the "Flicka" franchise, and more.
---
BWW Review: Los Angeles Youth Ballet Presents A DOUBLE BILL: MIXED MOTIONS & PETER & THE WOLF at El Portal Theatre

October 10, 2019

Saturday, September 27-29, 2019 The Los Angeles Youth Ballet's Artistic Director, Andrea Paris-Gutierrez, introduced the program for the evening, giving a warm welcome to the audience. The first half of the 'bill' was entitled 'Mixed Motions.' Talented Choreographer Cedric Dodd, mounting his work on the company members of the Youth Ballet, gives a fantastic opportunity for these young Company members, getting to learn different styles of choreography, then performing it, in their growth as dancers.
---
BWW Review: BODYTRAFFIC A THOROUGHFARE THRU MIXED EMOTIONS at The Wallis Annenberg

October 8, 2019

Body Traffic is a world-renown contemporary dance company, based in Los Angeles, and is The Wallis's 2019/20 Company-in-Residence. A perfect match-up with the Wallis's imaginative and varied program schedule for the year. Lillian Barbeito and Tina Finkelman Burkett, the Artistic Directors, founded BODYTRAFFIC in 2007. They have nurtured this company for twelve years and it shows. The entire company has evolved into something vital, representing many current issues on the minds of everyone these days.
---
BWW Review: Olga Pericet Presents Her Unique Flamenco Flair In LA ESPINA at John Anson Ford Theatre

September 30, 2019

September 21, 2019 Olga Pericet presents her unique flamenco flair, in "La Espina... que quiso ser flor o la flor que soñó con ser bailaora" or 'The Thorn That Wanted to Be a Flower, or The Flower That Dreamed of Being a Dancer' Having recently been the recipient of the National dance prize in 2018, one of the highest acknowledgments that can be received in Spain, and bestowed with innumerable honors and awards previously. Pericet, now in her 15th year as a choreographer, brings her original, unique and authentic performance to the John Anson Ford Theatre.
---
BWW Feature: SON OF THE WIND Has its World Premiere on September 14 at The John Anson Ford Theatre - An All-Female Production of India's Ancient Epic, The RAMAYANA

September 12, 2019

Speaking with Seibi Lee and Rachna Nivas (of the Leela Dance Collective) Performing in the Los Angeles Premiere of 'Son of the Wind' An All-Female Production of India's Ancient Epic, the Ramayana I had the great pleasure to speak with both Seibi Lee and Rachna Nivas, of the Leela Dance Collective, both directors, performers and disciples of the art form of Kathak, (pronounced Ka'ta'k'); both choreographers, followers, leaders, teachers; devoted, focused, grateful, studied and deeply, intelligently guided artists. In the truest sense. I could go on, but I must write about the performance they are to give on September 14th, 2019 at The John Anson Ford Theatre, World Premiering the Indian saga 'Son of The Wind,' a full-length telling of a story through dance, emotions, traditions, belief, wisdom, beauty, ancestry, soul-searching, the tempered future, and perfected performance. I am so excited to witness this amazing piece of theatre.
---
BWW Review: Women Rising Triumphantly -- Choreography From The Female Perspective, Featuring Ten Dance Companies Led By Women At The Ford Theatre

August 29, 2019

Celebrating the centennial of the Nineteenth Amendment granting women the right to vote; assembled and produced by Deborah Brockus, artistic director of the annual Los Angeles Dance Festival. Deborah Brockus has assembled another TKO of a presentation. This time at the aesthetically invigorating and lovely renovated Ford Theatre; originally entitled, prophetically first named, The PILGRIMAGE Theatre. It was an enlivening evening from start to finish. Ms. Brockus is a hands-on participant, besides organizing, directing, choreographing and publicizing and cheerleading all involved, she was there to greet the theatre goers and anyone coming to support and witness this celebration. Take note of her tenacity and perseverance.
---
BWW Review: DANCE IN AMERICA - A MUSICAL AND DANCE TRIBUTE TO AMERICAN COMPOSERS - MARINA CONCERT at Burton Chase Park

August 7, 2019

July 25, 2019 The best and most satisfying way to beat the heat and be delightfully entertained on a boiling hot summer day in the San Fernando Valley is to head to Marina del Rey, to Burton Chase Park on a designated Thursday to see and hear an exciting orchestra play, take in the lovely surroundings, breathe in the gentle breeze and watch dancers bring alive the superb orchestral offerings. The L A County Supervisor Janice Hahn and The Department of Beaches and Harbors has been presenting these wonderful concert gatherings for many years now, and each year they top themselves. With the amazing and animated Frank Fetta as Artistic Director and Conductor, the fabulous Marina del Rey Orchestra and Nancy Dobbs Owen, who provided the breathtaking choreography for the evening we were treated to an incredible program of music and dance. The program began as the sun began to set in these beautiful surroundings with Igor Stravinsky's (A Russian immigrant who lived in Los Angeles most of his years) Firebird Suite. Before the downbeat, Mr. Fetta recounted his own working experience with Stravinsky here in Los Angeles.
---
BWW Review: RENNIE HARRIS' PUREMOVEMENT... FUNKEDIFIED FUNKIFICATION! at The Ford Theatre

July 30, 2019

One heck of a blast was had at 'RENNIE HARRIS FUNKEDIFIED,' a funk-filled celebration of breakers, lockers, poppers, and kick-ass musicians doin' their thing, outside at the Ford Theatre, under the moonlight on a gorgeous summer eve up against the hills of Hollywood as the backdrop. This particular performance was also a Benefit Fundraiser for the Ford Theatre Foundation, and is part of the IGNITE @ THE FORD series, bringing contemporary artists whose work is thought-provoking and reflective of today's world to L A Theatre goers. What an energized evening! The Director/Choreographer/Writer/Creator Lorenzo Rennie Harris assembled a fantastic group of stylized entertainers, from the incredible RHF Band: Dave Levy, trumpet, Osei Kweku, Bass, Nicholas Marks, piano and Samir Zarif, saxophone, The Versa-Style Dance Company and so many other guest artists, to give an all-out visual motif of the '70s and all the funk and fantasticness it produced.
---
BWW Review: ROMEO & JULIET Inhabits Hollywood at The Hollywood Bowl

July 27, 2019

The Los Angeles Philharmonic Orchestra, conducted by Gustav Dudamel, played magnificently July 16, 2019 as they first featured award-winning Pablo Ferrandez in Antonin Dvorak's Cello Concerto in B minor, Opus 104 in a most passionate and stirring performance. The piece was written by Dvorak about his sister-in-law, who never acknowledged her affection for him, giving this piece an extraordinary range of emotions that Ferrandez fervently played, seeming to feel every note and every nuance with his body and his soul. He is an extraordinary musician, and fully captivated the audience; so much so there were numerous encores of appreciation. It was a moving, heart-felt performance, and I would go anywhere to hear and watch him play again, play anything, as this performance was exalting. Part two of the evening was a reprise, or rather reworking of the performance L. A. Dance Project originally performed at the Walt Disney Concert Hall, which I reviewed, in 2018. (https://www.broadwayworld.com/los-angeles/article/BWW-Review-ROMEO-JULIET-at-Walt-Disney-Concert-Hall-20181106)
---
BWW Review: FALLA & FLAMENCO. FASCINATING RHYTHMS at The Hollywood Bowl

July 22, 2019

The Hollywood Bowl presented Siudy Flamenco Dance Theatre and Los Angeles guest artist, dancer Manuel Gutierrez with percussionist Diego Alvarez and the Los Angeles Philharmonic for an evening of fabulous Flamenco music and a production of El Amor Brujo. With the Los Angeles Philharmonic Orchestra, conducted by Palio Bortolameolli, the first half of the evening began, playing an extraordinary Ravel piece, 'Alborada del gracioso,' or 'Morning Song of the Jester' that was a perfect intro for the evening ahead. Originally composed as a piano piece, it became part of a full length composition entitled 'Miroirs' and has a definite Spanish influence to it, akin to the seguidilla. Different sections went from a wide sweeping melody by the string and wind instruments, to pizzicato violins and harps hinting of Flamenco rhythms and a descriptive bassoon solo passage that led to an intricate full-sounding, rich ending.
---
BWW Review: Royal Ballet's MAYERLING is Masterfully Macabre and Magnificently 'Executed' at The Dorothy Chandler Pavilion

July 19, 2019

Saturday, July 6, 2019 The tortuous true story of Mayerling was first set to music composed by Franz Liszt, by Kenneth MacMillan, in 1978; a giant Choreographer and Innovator in the world of Ballet. MacMillan's Mayerling is the forboding story of the 1889 Murder/Suicide of Emperor Franz Joseph and Empress Elisabeth's Syphilitic and addicted son, Prince Rudolf, and his teenage lover, Mary Vetsera. The Royal Ballet, which has not performed in Los Angeles in 24 years, has stepped out on a limb to present this. This is not your usual Ballet Company fare. Contrary to the usual fluffy story about love conquers all, this is not that in the least. We find flawed and even demented characters pouring their hearts out, in the name of love and adoration.
---
BWW Review: DAMES AT SEA Cruises Thru Causing A Tidal Wave Of Top-Deck Entertainment At The Sierra Madre Theatre

July 16, 2019

I have a special appreciation for artists who really learn their craft; that surround their entire lives dedicated to observation, listening, learning, searching then discovering, creating, improving, perfecting and twerking it a bit to make it organic and unique. When you have experienced performers who have done it all in their careers in key roles putting together a musical production of this type, it is quite apparent in the outcome. With the esteemed team that is at the 'helm' of this production, Director Josh Finkel, Choreographer Jeffrey Scott Parsons, Costumes Designed by Shon LeBlanc, Lighting Design by Derek Jones, Artistic Director of the Sierra Madre Theatre Christian Lebano, and Live One-Man-Orchestra Sean Paxton; (Google all!) it is full tilt ahead and all aboard for an evening of superb and satisfying entertainment.
---
BWW Review: BARAK BALLET BOURREES BACK TO THE BROAD WITH NEW REPERTOIRE at The Broad Stage

July 9, 2019

June 29, 2019 Melissa Barak's Ballet Company, Barak Ballet, is becoming a staple at the Broad Stage in Santa Monica. Since 2013, they have been appearing annually and she has continually delivered her talent and creativity to her home town. A native Santa Monican, she is now one of America's foremost rising female choreographers. Ms. Barak spent a decade dancing for New York City Ballet and choreographing for the School and Company of American Ballet at age 22. And her tenacity has paid off.
---
BWW Review: REWIND, An Original 80s Musical, Bops Into Hollywood For The Fringe Festival at Let Live Theatre

July 5, 2019

Winner of the 2019 Encore! Producers' Award, Rewind is a Musical Tale about Love, Redemption and the Magic of Second Chances. A powerful producer derails a young girl's promising music career and she spends the next 50 years waiting tables. When the producer skydives out of a plane, he is met with an untimely end and is barred from Heaven. To gain entrance he must, with a little help from the Universe, rewind Time and help her reclaim her destiny. He's given a years' time limit.
---
BWW Review: THE PRODUCERS Presents Pandemonium, Puns and Performance At Its Best at The Lex Theatre

July 3, 2019

Presented by Celebration, The Los Angeles Intimate Theatre Premiere of "The Producers" opened Friday, June 28, 2019 at the Lex Theatre in Hollywood to a sold-out crowd and garnered a deserved standing ovation at curtain. It's RuPaul meets Mel Brooks in this delicious rendition of a show that's been recreated a gazillion times, but I assure you, never quite like this! From top to bottom, the entire production was first class, perfectly cast with triple-threaters, going all out in production values as well. The original book, by Mel Brooks, Direction and Choreography by Susan Stroman, Music by Thomas Meehan and Lyrics by Mel Brooks has been united with the Artistic Direction of Michael A. Shepperd, Produced by Andrew Carlberg and Rebecca Eisenberg, Michael Matthews, Director, Musical Direction by Anthony Zediker and fabulous Choreography by Janet Roston. And What a Team!
---
BWW Review: LUMINARIO SHINES BRIGHTLY IN CHOOSE YOUR IDENTITY & A BELLA LEWITZKY/RUDI GERNREICH PRESENTATION at Fais Do Do & Skirball Cultural Center

June 30, 2019

Luminario Ballet of Los Angeles is a very unique and valuable, strong and powerful Dance Company. They offered up two fantastic evenings of Dance, Song, Music and a Q&A, last weekend at Club Fais Do Do, and this past weekend at the Skirball Center, in conjunction with a Fashion Exhibit of Rudy Gernreich's '60s fashions that tied in perfectly with the 2nd dance piece presented that evening. The costumes used in 'Inscape,' were originally created by Rudi Gernreich at the same time the piece was set, in 1976. 'Choose Your Identity' June 16, 2019 The evening began with singer Tawny Ellis and her band, performing several selections from her new upcoming album release 'Love Life.' Dressed in a beautiful, flowing, lacy white dress, she looked like an angel and sang like one, playing her matching white Lap Steel and omni chord instruments with a passionate, down-to-earth country sound that was soothingly sultry, with lyrics that commanded your attention. She and her talented band played selections from her upcoming release; one of them being 'Pretend Love,' which was accompanied by a beautiful dance, choreographed by the Artistic Director, Judith FLEX Helle, performed by the incredible Kelly Vittetoe, an extraordinary soloist, en pointe, accompanied by David Tai Kim and Cory Goel. The strongest ballerina I have ever seen, (Ms. Vittetoe) that up-close; performing magnificently, with one of the most beautiful bodies, face and feet, ever. She is exquisite, and her two partners were also equally impressive. The exactness of technique performed by all three dancers was just heavenly. Up close and personal. What a treat!
---
BWW Review: TAPPING MY WAY TO THE NUTHOUSE - AND BACK at The Lounge Theatre

June 14, 2019

Lynne Jassem, a tiny, diminutive but feisty woman, tells and taps out the story of her life as a child performer, overly-smothered and pushed relentlessly by a stage-mom, who was once a Rockette, that led her into much turmoil in her following years. She re-enacts her childhood dance classes, portraying both herself as a scared little girl and all of the elders she comes in contact with, the first being her dance teacher, Charlie, who has a gruff voice while spouting commands at her to perform overtly, which upsets her greatly, crying, singing, tap dancing and shaking her way through 'Sweet Little Alice Blue Gown,' as her mother watches critically from the corner.
---
BWW Interview: MARK MORRIS' PEPPERLAND SPICES UP THE BEATLES SGT. PEPPER'S GROOVE say Mica Bernas & Noah Vinson at The Segerstrom Center For The Arts

June 13, 2019

"Pepperland" Premiered two years ago in Liverpool, the Beatles birthplace, when the famous 'Sgt. Peppers Lonely Hearts Club Band' album turned 50 and the UK celebrated it spectacularly. It is coming to the Segerstrom Center Of the Arts this weekend, June 14th and 15th, 2019. Choreographed and Directed by Mark Morris, whose repertoire of creative work uses and melds music genres in innovative ways, with choreography that has unbridled enthusiasm mixed with stylish technique that immerses itself into the score and lyrics completely. It is his unique style, and the collaboration with Ethan Iverson, the Musical Director and Reconstructor of sorts, that has crafted this delicious and captivating romp through the '60s and The Beatles' 'Sgt. Pepper's Lonely Hearts Club Band' album, with a new twist and dimension to the score and brilliant choreographic concepts and costuming.
---
BWW Review: FOREVER FABULOUS FLAMENCO at The Fountain Theatre

June 5, 2019

Starring a most accomplished set of Flamenco dancers, singers and musicians. Each has their own style, rhythms, history and persona. I did not find out until later that these particular performers had never worked as a group together; they all came together for this one special evening to perform Forever Flamenco, May 26, 2019, at The Fountain Theatre. These are some of the most world-renown Flamenco artists performing today. We are talking authentic carriers of the Art of Flamenco, dedicated and absorbed by their culture and this Art. All stem from an early background of exposure to Flamenco in many forms. They are fascinating, exciting, exact, mesmerizing, intense, passionate, convicted and ignited during the performance. It was a visual treat to be sitting "ringside" and witnessing the thrill of being immersed in the performance.
---
BWW Review: GRAYSCALE GRACES THE GROUNDS OF THE GLENDALE BRAND LIBRARY at The Glendale Brand Library And Art Center

May 21, 2019

As part of the varied and top-notch Dance Series that Curator Jamie Nichols gifts us with every year, Presented by The Brand Associates in conjunction with The Brand Library and Art Center; the Dance Company GRAYSCALE performed outside on the lush grounds of the Glendale Brand Library and Art Center this past Saturday, May 11th, 2019 in 'Give Yourself Credit For Having More than Personality.' And since the series comprises of site-specific pieces it was performed exteriorly, on the outer stairs, landings and surrounding grounds of the magnificent Brand Library. GRAYSCALE, was Founded by Jessica Kondrath in 2005 in NYC, and relocated to Los Angeles in 2009. Collaborating and Accompanying Jessica and the dancers was Kevin Litrow's LITRONIX, a self-contained sound machine; performing his Brian Eno-influenced floating and drumbeat-driven compositions.
---
1