Valerie-Jean Miller - Page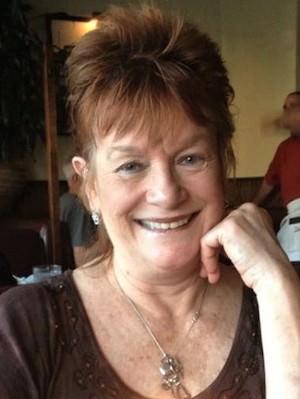 Valerie-Jean Miller has been a dancer since the age of three, inspired by her father who was a dancer in vaudeville. Dance has always been her grand passion in life and now she is pleased to bring attention to all the great dance productions in the greater Los Angeles area.

The highlight of her professional dancing career, which began at age 15, was working for Bob Fosse from 1978-1981 in the Broadway Tony Award-winning musical "Dancin'." After performing in the show at the Broadhurst Theatre for the first year it was on Broadway, Valerie-Jean went on to be the Dance Captain and Featured Performer for the 1st National Tour for two years, including playing the Ahmanson for 3 1/2 months in the summer of '79, as well as in cities all over the country.

And for those who remember the golden age of television, starting at the age of 18, Valerie-Jean performed as a June Taylor Dancer on the Jackie Gleason show, and went on to tour with such notable dancers as Juliet Prowse as well as being cast in countless movies, dance companies, television series and TV specials, six Academy Awards Shows and various nightclub acts and Industrials.

Although her focus has always been on dance, Valerie-Jean is also an actress and singer who enjoys watching other artists at work and looks forward to seeing and sharing with Broadway World readers that extra something that can make a wonderful show something glorious!
MOST POPULAR ARTICLES
LAST 30 DAYS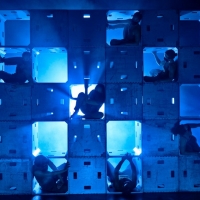 BWW Review: DIAVOLO Architechture in Motion Presents THIS IS ME: LETTERS FROM THE FRONT LINES
Posted: Aug. 7, 2020


LAST 365 DAYS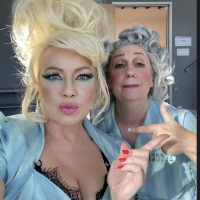 BWW Review: WOMEN BEHIND BARS BENDS OVER TO BEGUILE, BEWITCH AND BOISTEROUSLY BEDAZZLE at The Montalban Theatre
Posted: Feb. 12, 2020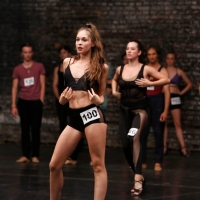 BWW Review: HIGH STRUNG FREE DANCE AMPS UP DANCE FILM POPULARITY AND DELIVERS DYNAMIC CHOREOGRAPHY AND DANCING at ArcLight Cinema Hollywood
Posted: Oct. 15, 2019


BWW Review: LAW & ORDER: THE MUSICAL Subpoenas Laughter, Suspects, and Courtroom Zaniness at The Broadwater Second Stage Theatre
Posted: Feb. 18, 2020


BWW Review: Moves at the Montalban's Dance Festival Opens With Capezio A.C.E. Awards and Erik Saradpon's FORMALITY LIVE!
Posted: Feb. 4, 2020


The New Adventures Production of Matthew Bourne's SWAN LAKE Turned the Tides of Ballet at The Ahmanson
Posted: Dec. 14, 2019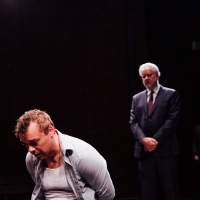 BWW Review: THE ACTORS' GANG THEATER PRESENTS THE RIVETING PLAY '1984' at The Actor's Gang Theater
Posted: Oct. 30, 2019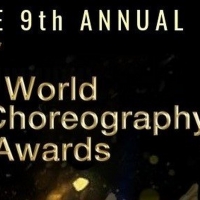 BWW Previews: THE 9TH ANNUAL WORLD CHOREOGRAPHY AWARDS Celebrate Dance Creativity & Innovation At The Saban Theatre
Posted: Nov. 7, 2019


BWW Review: DIAVOLO Architechture in Motion Presents THIS IS ME: LETTERS FROM THE FRONT LINES

August 7, 2020

DIAVOLO Architecture in Motion presents This Is Me: Letters From The Front Lines.
---
BWW Review: Martha Graham's IMMEDIATE TRAGEDY in Honor of Juneteenth

June 22, 2020

Inspired by archival remnants of Martha Graham's "Immediate Tragedy," a solo she created in 1937 in response to the Spanish Civil War, and in collaboration with composer Henry Cowell, the Martha Graham Dance Company, the Los Angeles-based Wild Up music collective, and The Soraya have created an innovative Digital Dance creation, Immediate Tragedy.
---
BWW Feature: Dulce Capadocia and The Silayan Dance Co. Honored At First Ever Filipinafest

June 19, 2020

Corona Choreographic Chronicles: Dulce Capadocia & The Silayan Dance Company were the featured honorees for the first ever FilipinaFest planned to honor the late Sonia Capadocia, Silayan Dance Company Founder in celebration of National Women's History Month. Earlier this year, plans were set to honor the creator of the Los Angeles-based Silayan Dance Company by her daughter Dulce, a choreographer trained in both Philippine traditions and American Modern Dance forms. Silayan is the first Philippine-American dance company as well as the first culturally specific arts organization founded in Historic Filipinotown in Los Angeles, California. Sonia, in addition to being an award winning director, teacher and civic leader was also a talented seamstress. The Philippine Expressions Bookshop in San Pedro, California offered to create an installation of her personal collection of beautifully hand-sewn gowns and elaborate Silayan costumes. This was to commemorate a series of book readings in celebration of National Women's History Month. As word got out in the larger Philippine-American community, it grew into an entire Festival - aligned to be the first 'Filipina-Fest' Los Angeles Festival. First. Ever. Produced in partnership with FilAm Arts (the Association for the Advancement of Philippine-American Arts and Culture) and spearheaded by Giselle Tongi Walters, the event was to take place at Philippine Expressions in San Pedro at the end of March to recognize the important contributions of Filipina leaders who greatly contribute to the civic life of our great city. Important women civic leaders and 'movers and shakers' in the community were chosen to participate and partake in an exciting live dance performance, fashion show and festival parade of the handmade garments.
---
BWW Feature: CORONA CHOREOGRAPHIC CHRONICLES ~ PAT TAYLOR, JAZZANTIQUA, & THE MOVEMENT IN THE MUSIC: A DIGITAL Jazz Dance Showcase

June 2, 2020

Since the shelter-in-place order in mid March for all of California, there have been no Theatre productions, no Live Performances, not even a class available in Los Angeles to take to keep working on your craft. Slowly but surely, Artists and Producers are adjusting and finding new ways to present their creations and their viewpoints through different sources, and in new and unique ways.
---
BWW Review: IN MY MIND'S EYE: An Exploration Of Relying On Inner Intuitions & Overcoming Obstacles at Group Repertory Theatre

March 6, 2020

We are first introduced to a young girl, a very assertive, opinionated young girl, definitely with a strong sense of identity, and self worth. She is heard speaking, which we come to find out is us hearing her inner thoughts and feelings, through her a?oeMind's Eye,a?? her vocally taped diary, into a recorder. The time is 1968. We first view her as she runs, into, outside ~ an elderly man who has fallen in their garden, helping him up and, concerned, guides him inside her home, where she spends much of her sheltered life. Patty, played quite brilliantly by Peyton Kirkner, is both honest and earnest in her connection with her new and only friend, Calhoon (played wonderfully and with much heart by Lloyd Pedersen). They were instant friends; and even though Patty is legally blind they easily shared conversation. The actors totally conveyed that feeling, so it was all the more heart-wrenching when her mom, Lola Henderson, played determinedly by Maria Kress, who, understandably, is ultra protective, comes home and just couldn't fathom this new connection ~ having been the caretaker-mom all of Patty's life, this was a concern she had not yet encountered. Flash forward, and back and forth, throughout the rest of the play, this played out and developed one of the underlying themes while at the same time we were fast-forwarded to Patty (aka now renamed by herself, Trish) as a school teacher in 1981.
---
BWW Review: LA Ballet Presents Brilliant BALANCHINE BLACK & WHITE ~ IN AGON, APOLLO & CONCERTO BAROCCO at The Broad Stage

March 2, 2020

The Theatre was abuzz with excitement. The long anticipated performance by the Los Angeles Ballet Company of George Balanchines' work was upon us. February 26, 2020, a night of glorious dancing! Preceding the performance, the Artistic Director Colleen Neary gave us a brief history of the makings of these pieces to be presented, and some facts and anecdotes to boot, as she is the one who has staged this entire evening and recreated pieces she was a part of during the creation of them. Talk about your inside story! Colleen Neary and Thordal Christensen founded the LAB in 2004, the one and only professional classical ballet company in Los Angeles. Of all ballet companies in existence, this company is a valuable resource for not only preserving classic ballets, but nurturing the creativity of the future work to be evolved.
---
BWW Review: BLUE13 DANCE COMPANY PRESENTS TERPSICHORE IN GHUNGROOS & CONTEMPORARY/BOLLYWOOD WORKS at Wallis Annenberg

February 28, 2020

BLUE13 Dance Company is a contemporary Indian dance theatre ensemble based in Los Angeles, with a mission to connect diverse audiences through the power of live, aesthetically and culturally daring dance. For over a decade, Blue13 has performed in the U.S. and abroad in it's highly energetic and theatrical modern dance style that is inspired by the classical and cultural art forms of the Indian subcontinent. A first-generation South Asian American, Blue13's Artistic director, Achinta S. McDaniel pulls precision, humor, and deep emotion from her ensemble to create work as rebellious and unconventional as its architect. Storytelling through dance is central to the company, as is a continual exploration of technique with its diverse cast of dancers. The work is moody, rhythmic, and charged, presenting the audience with an intelligent experience of performance that turns the cultural stereotype of Indian dance on its head.
---
BWW Review: Montreal's Tantalizing Les Ballets Jazz De Montreal: DANCE ME, A Terpsichorean Tribute At The Broad Stage

February 25, 2020

The dancers manifested exquisite flowing lines hit, yet not lingered on, as they lyrically moved to the next count of the music ever so smoothly, sometimes creating in between that and the next beat, a separate movement, sort of a bridge from the last position and the next... an asterisk; exclamation point, if you will... or a grace note... The stunning choreography will sweep you away to the haunting, gritty, yet buoyantly hopeful lyrics of Leonard Cohen. He has such a unique style to his writings and his presentation. This extraordinary company and their Artistic Director Louis Robitaille, have taken the essence of his intent and transformed it into internal emotion and external movement, simultaneously. By that, I mean, when they dance and move, or pose, their bodies are feeling the emotion being expressed through words or music. The way this was presented, so seamlessly blending from one piece, even though separate choreographers, into the next piece on the repertoire, it just seemed a magical, visual extravaganza for both the eyes and the soul. The company received Leonard Cohen's blessing to perform this amazing tribute, and it is indeed, special and poignant.
---
BWW Review: LAW & ORDER: THE MUSICAL Subpoenas Laughter, Suspects, and Courtroom Zaniness at The Broadwater Second Stage Theatre

February 18, 2020

Cleverly and wittingly written, not only the book, but the intricate, explanatory and humorous lyrics to the ten musical numbers written for the show with wonderful vocal arrangements to match; Law and Order; The Musical, delivers the clues, the facts, the suspects, the crime and plenty of hilarity during this mock-up and laugh-a-minute parody spoofing the epic long-running TV drama. The spiffy and caricatured choreography was an added bonus to the already lively, full of energy cast of characters we meet. Being a long-time fan of the series, it was fun to mix and match the characters to the different actors you've seen playing those roles. The woman behind all this creativity is Ilyse Mimoun, who plays one of the leads, and has written, directed and is executive producer of this brand new endeavor. Kudos to the entire cast for mastering the extensive dialogue, lyrics, musical staging, choreography, and some really great harmony!
---
BWW Review: 17 BORDER CROSSINGS ~ GO ALONG ON ONE MAN'S JOURNEY AROUND THE GLOBE at The Broad Stage

February 14, 2020

Thaddeus Phillips, an internationally acclaimed Theater Director/Designer, and the Creator, Performer and Scenic Designer of his one-man show entitled '17 Border Crossings,' has created a vividly imaginative journey on stage, based on his own intercontinental travelings. Directed by Tatiana Mallarino, the California premiere, after playing in New York, Moscow and Hong Kong to sold out crowds, taxied in to Santa Monica at the Broad Stage, for a two-night run, January 24th and 25th, 2020.
---
BWW Review: WOMEN BEHIND BARS BENDS OVER TO BEGUILE, BEWITCH AND BOISTEROUSLY BEDAZZLE at The Montalban Theatre

February 12, 2020

HOLLYWOOD, CA JANUARY, 2020 There was quite the wild opening night going on at the fabulous Montalban Theatre, in Hollywood, this past month. And I have a feeling, every night since, until it closed it's two-week run, due mostly to cast members' former commitments, it felt much the same. The audience was treated to an embellished redux of the 1975 cult smash hit of the same name.
---
BWW Review: Moves at the Montalban's Dance Festival Opens With Capezio A.C.E. Awards and Erik Saradpon's FORMALITY LIVE!

February 4, 2020

MOVES at The Montalban's Dance Festival Opens with the Capezio A.C.E. Awards Finalists' Performances and Erik Saradpon's Extraordinary Dance Company FORMALITY LIVE! The first two of four nights of the Annual Dance Festival, MOVES, smartly and efficiently produced by Break the Floor Productions, were filled with high energy, creativity abounding, energy-charged and inspired performances, including promising talent both new and emerging. Wednesday, January 15, 2020. Capezio A.C.E. Awards Finalists and Award Ceremony The Capezio A.C.E. Awards crowned a 2020 winner, playing to a jam-packed house at the historic Montalbán Theatre in Hollywood as part of the MOVES at The Montalbán dance festival produced by Break the Floor Productions and presented by Capezio. The illustrious panel of chosen judges, all esteemed dancers/choreographers, included Marguerite Derricks, Vincent Paterson, Anita Mann, Ray Leeper, Tony Selznick and Tessandra Chavez. All well-established and widely respected by their peers, these judges are the cream of the crop in the dance world and industry.
---
BWW Review: A SNOW WHITE CHRISTMAS SPRINKLES US WITH HOLIDAY CHEER IN A LYTHGOE FAMILY PANTO at Pasadena Civic Auditorium

December 21, 2019

If you are a Scrooge, a Disgruntled Elf, a Melting Snowman or a Reindeer with Bone Spurs, or you just don't enjoy the holiday hubbub, you will be surprised at how much fun you'll have as Neil Patrick Harris, communicating through the Queen's Magic Mirror, guides and cautions us through this beloved fable, and Snow White, played by the beautiful Olivia Sanabia, befitting of every accolade, and including The Wicked Queen, Muddles The Court Jester, Prince Harry, Herman The Huntsman and the Seven Dwarves highly entertain us with merriment, singing and dancing, lots of corny jokes and full-on audience participation.
---
The New Adventures Production of Matthew Bourne's SWAN LAKE Turned the Tides of Ballet at The Ahmanson

December 14, 2019

The Tides have changed, not so much from Global Warning, but through Matthew Bourne's latest, revised version of his creation 'Swan Lake.' Thrilling, audacious, witty and emotive, this 'Swan Lake' is perhaps still best known for switching the female corps-de-ballet with a menacing male ensemble, which shattered conventions, turned tradition upside down and took the dance world by storm. Collecting over 30 international accolades including an Olivier Award in the UK and three Tony Awards on Broadway, Matthew Bourne's powerful interpretation of Tchaikovsky's masterpiece is a passionate and contemporary 'Swan Lake' for our times.
---
BWW Review: THE ASTOUNDING ASTANA BALLET at The Saban Theatre

December 4, 2019

November 22, 2019 Astonishing in their choice of repertoire, their innovative choreography, their elaborate and colorfully creative costuming and their commanding performance of the choreography. Don't let this first photo confuse you. This Company is so many things, and the picture represents but one facet of their dance works ~ I just had to use it for the beauty and uniqueness of it. The evening commenced with a sextet of pieces that were entitled The Heritage of the Great Steppe, following the history and traditions of the Kazakhstan people. Beautifully executed and visually stunning, each one was unique.
---
BWW Interview: The Amazing Anita Mann Talks Artistry, Accomplishments, and Being Honored By Luminario Ballet at Beverly Hills Women's Club

November 13, 2019

I just had the best chat with Anita Mann. If there ever was a Wonder Woman, she is that! Beauty, Brains, Talent, Boundless Energy and Enthusiasm for Life and a non-stop yearning to elevate Dancers and the Dance World to greater heights and recognition. The Director, Producer, Choreographer, Dancer, Actress, Wife (of 20 years) Mom, Grandmother, Philanthropist, Mentor, Teacher, Humanitarian, whom I have admired for many decades is an icon in the Entertainment Industry. In fact, she has worked with an array of Icons herself, and will be honored this coming Saturday, November 16th, 2019 by The Luminario Ballet Company, for her Lifetime Achievement and Influence in Choreography, at their 2019 Gala Fundraiser "Gala Bacchanal" at the Beverly Hills Women's Club.
---
BWW Review: CHAMP AND HIS FOUR WOMEN CONQUER CONTEMPLATION AND ADD CONTENTMENT at Theatre Unlimited (T U Studios)

November 10, 2019

This story takes place within a few weeks' time, about an affable guy who happens to be grieving a devastating loss. a?oeChamp,a?? a nickname Richard's beloved wife dubbed him, is all stressed out. It has been a year since his wife has passed away, and he has settled into his lonely but nonetheless new pattern of going to the gym every day, then the Sandwich shop where he always gets the exact same order, brings it home and eats it as he talks to his dead wife. Susie, or as he dubbed her, a?oePrincess,a?? who is not among the living anymore, although all her photos and belongings are laid out prominently in the living room, wanders about (we, the audience can actually see her) reacting silently to his dialogue. Billed as a Dramedy, the play is cleverly written and produced by Art Shulman (a?oeI Got Troubles;a?? a?oe The Rabbi's Mission;a?oe a?oeOld Broads Can't Dunk;a?? God, Bring Me A Miracle;a?? a?oeBoxcar & Eugenia,a??) and many more, and Directed quite proficiently by Stan Mazin (As Director: a?oeDoubting Thomas;a?? a?oeGod, Bring Me A Miracle;a??a?? The Prisoner of Second Ave.;a?? a?oeGive 'Em Hell Harry;a?? a?oeStepping Out;a?? As choreographer: a?oeBells Are Ringing;a?? a?oeAnything Goes;a?? a?oeFestival;a?? a?oeChicago;a?? a?oeJoseph and the Amazing Technicolor Dreamcoat;a?? a?oePippin;a?? a?oeDames at Sea;a?? a?oeSuperstar,a?? et al. Stan also appeared as a dancer/actor on the Carol Burnett show for a decade and his autobiography, a?oeA Dancer in Depth,a?? is available on Amazon.com and BN.com).
---
BWW Review: FACETED PERFECTION IN JEWELS BALANCHINE'S GEM PERFORMED BY THE FAMOUS MARIINSKY BALLET at Dorothy Chandler Pavilion

November 8, 2019

ometimes it's nice not to have to follow a dramatic storyline throughout a ballet, and just be able to enjoy the performances, the artistry, the costumes, the captivating choreography and the whole presentation. This, is such a ballet. Before the performance began, there was a wonderful, informative and interesting lecture, or talk, given on the expansive and beautiful mezzanine of the Dorothy Chandler Pavilion by Elizabeth Kaye. It's worth the fight through the rush-hour traffic to get there in time to listen to her expound on the history and trademarks of this impeccable and invaluable Ballet Company. It so enhances everything when you see the performance. It is an offering from Glory Kaufman Presents: Dance at the Music Center at the Los Angeles' premiere venue for dance, the Dorothy Chandler Pavilion.
---
BWW Previews: THE 9TH ANNUAL WORLD CHOREOGRAPHY AWARDS Celebrate Dance Creativity & Innovation At The Saban Theatre

November 7, 2019

The 9th Annual World Choreography Awards (WCA) celebrate creativity and innovation by recognizing global excellence in the art of choreography in movies, TV, music video and digital media. Based on works completed in 2018, the winners of eight categories will be announced at the Red Carpet Ceremony on November 11 at The Saban Theatre in Beverly Hills. The Show will be hosted by Heather Morris (a?oeGLEEa??) and limited tickets are still available on eventbrite.com a?" ticket link: http://bit.ly/2NrgrVZ, www.tickets-center.com/a?? or through the Saban Theatre.
---
BWW Previews: Tony Award Winner Jay Johnson Will Headline 'Jay Johnson & Friends (Real And Imaginary)' at The Moss Theatre

November 1, 2019

One Performance Only! This Sunday, November 3, 2019! Long ago but not far away at all, there were many TV Variety Shows, Award Ceremonies, Music Centers and Theatre abounding with live Musical Performances, all with massive budgets; and dancers in this town, Los Angeles, made a darn good living, albeit having to work their asses off to do so, but it was a good and plentiful, fulfilling life. Besides myself, there was a plethora of working, professional dancers who ended up bonding together pretty easily, as a dancer's life is one of a nomad, or gypsy, going from one job to another, but in doing so, finding kindred spirits and lifelong connections. Jay Johnson, husband of one of these dancers and artistically gifted himself, was part of the artistic community, as was his wife, Sandi, and, typical with dancers, became close friends and comrades with other dancers, choreographers, and like-minded performers. As Jay was earning international fame as a ventriloquist, actor and comedian, and starring on the hit TV Series 'Soap,' us dancers were slaving away, happy to be able to make a living doing what we loved. Jay is best known for his role on ' Soap' as Chuck Campbell, a ventriloquist who believed his puppet Bob was real and demanded everyone treat Bob as human.
---