Valerie-Jean Miller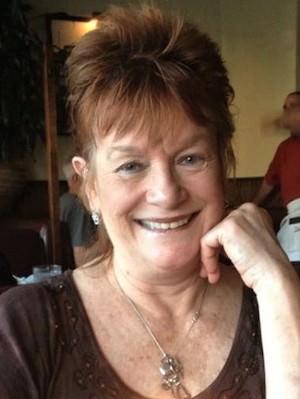 Valerie-Jean Miller has been a dancer since the age of three, inspired by her father who was a dancer in vaudeville. Dance has always been her grand passion in life and now she is pleased to bring attention to all the great dance productions in the greater Los Angeles area. The highlight of her professional dancing career, which began at age 15, was working for Bob Fosse from 1978-1981 in the Broadway Tony Award-winning musical "Dancin'." After performing in the show at the Broadhurst Theatre for the first year it was on Broadway, Valerie-Jean went on to be the Dance Captain and Featured Performer for the 1st National Tour for two years, including playing the Ahmanson for 3 1/2 months in the summer of '79, as well as in cities all over the country. And for those who remember the golden age of television, starting at the age of 18, Valerie-Jean performed as a June Taylor Dancer on the Jackie Gleason show, and went on to tour with such notable dancers as Juliet Prowse as well as being cast in countless movies, dance companies, television series and TV specials, six Academy Awards Shows and various nightclub acts and Industrials. Although her focus has always been on dance, Valerie-Jean is also an actress and singer who enjoys watching other artists at work and looks forward to seeing and sharing with Broadway World readers that extra something that can make a wonderful show something glorious!
MOST POPULAR ARTICLES
LAST 30 DAYS
LAST 365 DAYS
BWW Review: Pat Taylor's JAZZANTIQUA DANCE Illuminates The Brand Library

May 28, 2022

Another lovely early evening of pure dance bliss. Sun still shining on another ideal California spring day; the final performance in the three-part dance series by nine talented and soul-sharing dancers included Shari Washington Rhone, Justin Edmonson, Latrice Postell, Kacy Keys, Chris Smith, Tashara Gavin-Moorehead, Laura Ann Smyth, Alex Rasmussen and Bernard Brown; all a part of JazzAntiqua Dance & Music Ensemble. They performed mainly outside on the grounds surrounding the Library.​​​​​​​ This was the third and final performance of the Brand Associates Dance series that included Nickerson-Rossi Dance, Tropicaleiza and 4 weekends of workshops. Pat Taylor is a master at her craft. She created and is Artistic Director/Choreographer for the prestigious jazz dance company established in 1993. She not only chooses her music, dancers, production people, etc. to gel with her initial idea for a dance piece; she develops it with input from all the dancers as well, and creates through her emotions, her knowledge, love and history in Dance, and what she draws from each of her full-of-joy/life dancers... and they are into it! The program consists of excerpts from a new work they are now continuing to develop, after a three-year hiatus due to the pandemic, entitled "Songs My Mother Taught Me," which, Pat Taylor explained, "celebrates music and reflections by renowned African-American women that are jazz artists, activists and engagers. It is a celebration of community, and a soul-stirring shout-out to living, learning and loving.
---
BWW Review: THE BRAND ASSOCIATES DANCE SERIES SHOWCASES THE CAPTIVATING NICKERSON-ROSSI DANCE at The Glendale Brand Library

May 17, 2022

​​​​​​​Back in full swing, after Covid interruptions, is the Glendale Brand Library and Associates' annual spring dance series, always curated with love and care by Jamie Nichols, and organized by Art Librarian Erin Herzog on the grounds and at the beautiful Glendale Brand Library. On an absolutely perfect spring day the first in a series of three dance presentations was performed by the formidable Nickerson–Rossi dance company.  The performance was Saturday, May 7, 2022, with a workshop with the Company on Sunday, May 8, 2022. These events are free and open to the public, made possible by the Brand Associates.
---
BWW Dance Review: The New BOB FOSSE'S DANCIN' Dazzles and Delivers in A Glistening Homage at The Old Globe Theatre

May 5, 2022

Forty-four years ago, in 1978, the original Bob Fosse's 'Dancin'' opened on Broadway. It was the quintessential culmination of the collection of Bob Fosse's choreography up to that point in time. He won a Tony award that year for Best Choreography for 'Dancin'.'
---
BWW Review: AMERICAN BALLET THEATRE SCORES SPLENDIDLY WITH ABT FORWARD at Segerstrom Center For The Arts

April 4, 2022

The 'American' in American Ballet Theatre is more evident than ever before. The pristine presentation consisted of three different and unique pieces using music from America's most distinguished contemporary Composers. Leonard Bernstein, the varied well-known composers and lyricists of songs Tony Bennett sings, and noted jazz pianist Jason Moran; with contemporary, audacious, well-known Choreographers Alexei Ratmansky (ABT's Artist in Residence) the legendary Alonzo King (his first piece for ABT), and the whimsical, all-out entertaining Jessica Lang.
---
BWW Review: SACRE BY CIRCA – ASTOUNDING AUSTRALIAN ARTISTRY at The Broad Stage

February 13, 2022

Presented Friday, February 4 and Saturday, February 5, 2022 at the Broad Stage, in Santa Monica, CA., created by Artistic Director Yaron Lifschitz and the Circa ensemble with new music by Philippe Bachman alongside Stravinsky's Rite of Spring; Circa Contemporary Circus is a unique troupe of artists that will mesmerize you from the very beginning. The company consists of powerful world-class acrobatics and dynamic performers, rich in dance, acrobatic and aerial technique. Also, plenty of emotional interpretation by the use of their bodies.  As mentioned in the program, there is no storyline per se to this piece, it is a dual orchestration combining a new work and a famous classic composition to form more of something that takes the audience in and lets them interpret what they see in the moment.
---
BWW Review: The Luminous and Exhilarating Luminario Ballet Presents HARD AS A ROCK at Avalon Hollywood

December 12, 2021

The evening, at the fabulous Avalon Hollywood, which used to be where they filmed The Hollywood Palace back in the day, filled with pizazz, fabulous old Hollywood theatre decor, gorgeous people on and off stage, awards and honors given in appreciation, former honoree recipients in attendance, and spectacular, titillating and awe-inspiring, boundary-pushing performances
---
BWW Review: PARSONS DANCE COMPANY'S POWERFUL REPERTOIRE AND PERFORMANCE PAYS OFF at Segerstrom Center For The Arts

December 4, 2021

Artistic Director and Choreographer David Parsons himself introduced the single performance evening at The Segerstrom to a thirsty audience, eager to see the dance company that had been lauded in advance at the beginning of this year's season and of course the much awaited return to live performances and audiences. He gave us a revised rundown of the pieces that were to be performed that night. He is very personable, relatable and captivating as he explains their endeavors, processes and the added hardships Covid placed on the company. The dancers, over the past year-and-a-half were in seven separate 'bubbles' to be able to work on and perfect the choreography. We learned after the performance, in a short Q & A with the dancers and David, that some of the dancers had only been with the company a few months! Their repertoire is quite extensive and precise with many lifts and lots of technique; not an easy feat! And not easy on the feet! They did not disappoint!
---
HONORING ANN REINKING AN EVENT HONORING HER LEGACY & LAUNCHING THE ANN REINKING SCHOLARSHIP PROGRAM at The Meaux Space, and Virtually

November 6, 2021

Off The Lane will host their 2nd Annual Empower Artists Gala on Monday November 8th at 7:30pm ET. The hour-long event will honor Ann Reinking's legacy through the launch of the Ann Reinking Scholarship Program, with special performances by Tony Nominee and Grammy Award Winner Brenda Braxton (Chicago, DreamGirls, Smokey Joe's Cafe), and Helen Hayes Award Winner Bianca Marroquin (Chicago, Fosse/Verdon, The Pajama Game, In the Heights), hosted by Ann Reinking Advisory Board member and Golden Globe Nominee, Marilu Henner (Chicago, Taxi, Grease, Over Here!, Getting the Band Back Together).
---
BWW Review: BALLETX ~ EXUBERANCE AND EXTRAORDINARY TECHNIQUE at Segerstrom Center For The Arts

October 23, 2021

For me, an exciting evening in the theater and in the world of ballet. The name Ballet'X' connotes a modern term denoting non-gendered, non-binary, and inclusivity. I instantly discerned that this company was on top of the latest consciousness, and has incorporated not only this, but the latest trend of mixing forms of dance together, the latest in staging and technology, and superbly trained young, up-and-coming dancers. The program for the evening consisted of three new works, by three diverse, world-renowned choreographers, all set on the dancers in the company. This young company, based in Philadelphia, is amazingly together with an eclectic repertoire, presenting a clean, fully executed array of interesting choreography and interpretations.
---
BWW Review: FESTIVE, FASCINATING FLAMENCO AL FRESCO at The Fountain Theatre

September 17, 2021

September 28, 2021 The evening was quite lovely in temperature and there was excitement in the air for this performance to mark the beginning of coming back after so very long. There were many eager Flamenco fans in attendance, for a sold out performance. After their ceremonious entrances, they each began to solo with Cantinas that were festive and engaging to watch. Lakshmi Basile, a nimble and persuading dancer who is much revered in Spain for all of her accomplishments, as well as being a sought-after teacher in the art of Flamenco, excited the crowd with her stylized rendition. Tito Nunez blended in but initiated his own rhythms, aided by the guitarists, Juan Moro and Kambiz Pakan, who skillfully guided his timing as he delighted the audience with his attitude, his stance and his demanding footwork. Reyes Barrios is the symbol of authentic, historic Flamenco dance and all its many facets. Her timing and build-up of dramatic intensity while performing is masterful. The respect among the performers is clearly seen, and is part of the character and respect assumed in Flamenco dancing.
---
BWW Review: HEIDI DUCKLER DANCE PRESENTS "THE CHANDELIER " at The Wallis Annenberg

August 28, 2021

They got hit with a double whammy. Not only were they sidelined first by the pandemic for a year and a half, but to now present 'The Chandelier' all this time later, and still under many Covid restrictions, the entire piece, which was to be 'site-specific' had to be reworked and reimagined. Heidi Duckler, the Founder/Artistic Director of Heidi Duckler Dance, and Choreographer of the piece gave a short introduction explaining how this World Premiere presentation came to be. 'The Chandelier' was inspired by a novel of the same name written by Brazilian Clarice Lispector and published originally in 1946. The book was translated recently from Portuguese into English by Magdelena Edwards and Benjamin Moser. The piece was first constructed to be performed at the Wallis Annenberg Center, highlighting different areas and spaces inside and outside of the theatre, different architectural patterns and settings, to tell the story of a young woman, Virginia, through her own musings and ideations. That was the original plan, however with all the Covid rules and restrictions still in place, it was realized it needed to be performed outside, and contained in one space, with the audience socially distanced. What was created was an innovative, stylized space that became different sets/places as the narrative unfolded, magically and mystically bringing her inner imagination to life.
---
BWW Review: ALONZO KING'S LINES BALLET - EXQUISITENESS IN MOTION at The Music Center/Jerry Moss Plaza

July 27, 2021

During the interim, after our long COVID restrictions in Los Angeles began to lessen, The Music Center, and with the generosity of Glorya Kaufman and her continual support for Dance, created a fabulous summer program for Los Angeles, entitled 'Dance After Dusk' in the outdoor area in between the three theatres, the Ahmanson, the Mark Taper Forum and the Dorothy Chandler Pavilion. The tentative plans are to open up the theatres for live performances in the near future. 'The Jerry Moss Plaza' was created to present outstanding dance performances this summer, in a beautiful setting, culture, abounding all around, and the intense longing to see live and electrifying performances of hope, beauty and talented visionaries. There is a beautiful stage erected in the middle of the Plaza facing west, so as the sun was setting behind the stage, the performance began. No disappointments whatsoever with this third and final offering with Alonzo King's LINES Ballet Company. Indeed, the talent, the expertise and the intent of this stellar dance company is incomparable! The technique of every member of the company, with every movement they make, will fill you with awe. Stunning flexibility, extension, ballon, reach, strength, endurance, passion and fluidity is masterfully executed.
---
BWW Review: Mixed eMotions Theatrix Presents GATSBY REDUX at Glendale Library, Arts & Culture Center

July 12, 2021

With a lovely intro by Janet Roston, the Director, Choreographer and Artistic Director of Mixed eMotions Theatrix, standing outside on a beautiful California sunny day atop the Glendale Library and Arts Center grounds in Glendale, we are given a verbal road map about what we are about to see. The setting alone makes me want to take the trip already. Such a beautiful location to watch dancers experience the freeing and exhilarating feeling of dancing or flying through the air with the freedom of no walls, barriers or roadblocks in and around natural surroundings with beautiful architecture and sculptured landscaping to form patterns around.
---
BWW Review: VERSA-STYLE DANCE Presents ORIGINS OF HIP-HOP at Glendale Library, Arts & Culture

June 26, 2021

This was the second Company to perform in The Brand Associates/Glendale Library Dance Series that has been absent during the pandemic, and it is thrilling that it now is back!! The Versa-Style Dance Company brings a new element to the mix of dance styles and appearances from former years, although they have performed in this series in the past. With a unique urban vibe, funky and down-into it and a free-form mix of styles... by that, I mean more improvisational, than say ballet or jazz. It gives you a free, uplifting and joyous feeling and is very infectious.
---
BWW Feature: Changing Narratives in Dance; A Conversation with Misty Copeland and Dada Masilo

May 27, 2021

Informative, Inquisitive, Inclusive, Invigorating,  Illuminating, Interesting and Introspective.  That's how I would describe the Insightful Conversation between Misty Copeland and Dada Masilo, which was Curated and Produced by The Music Center, with Dance Media and Dance Magazine..
---
BWW Review: Luminario Ballet and Judith Flex Helle Premiere Dance Film L' INVALIDE at Madrid Theatre

May 4, 2021

"L' INVALIDE" Viewable ON LINE @:  https://luminarioballet.org/movie We see some very tall, spindly trees above that we are surrounded by, as a cover of "White Rabbit," circa late '60s by Jefferson Airplane and Grace Slick is heard.  Next a voiceover begins to tell the story of Alice in Wonderland, and some wild and cut to a different scene altogether.  From this moment on, I knew this was going to be a trippy, artistic and somewhat psychedelic journey into someone's subconsciousness. That someone is Judith FLEX Helle, the director and choreographer of this unique piece of film.  It blends together altered states, symbolism, beautiful movement, and much emotion.  It's loosely autobiographical, in that it portrays how she imagines she felt at a certain time in her life. Produced by Judith FLEX Helle, Allen Walls and Luminario Ballet, this 12-minute content-packed film will leave you gasping at what just transpired.
---
BWW Review: EDGING NORMAL, Performed by Desmond Richardson, Choreographed by Jacob Jonas, Premieres February 22, 2021

February 22, 2021

Films.Dance, a groundbreaking global film series produced by and under the creative direction of LA-based Jacob Jonas The Company continues on February 22 with EDGING NORMAL, the fifth of 15 short dance films to be released to the community at no cost every Monday through May 8, 2021. 
---
BWW Interview: Peter G. Kalivas, Artistic Director of PGK Project's World Premiere of INSIDE/OUT Virtual Dance Event

October 11, 2020

The PGK Dance Project (Peter G. Kalivas, Founding Artistic Director) has announced that the Company's fall 2020 season will begin with INSIDE/OUT, an immersive virtual dance performance event, on Saturday, October 17, 2020 at 7:30 p.m PST.
---
BWW Interview: Jeffrey Schecter Creator of MONDAYS FOR BIDEN'S DANCING FOR DEMOCRACY Virtual Fundraising Event Monday October 5th

October 3, 2020

MONDAYS For BIDEN, a group conceived by Broadway's Jeffrey Schecter, announces their interactive virtual fundraising event "DANCING For DEMOCRACY" in partnership with Broadway Sessions and Broadway for Biden on Monday October 5th at 9:00pm EST. The group was formed to provide a virtual place for busy artists, humanitarians, parents and all who want to help JOE BIDEN become our next US President. 100% of donations raised during this event go directly to the Biden Victory Fund. MONDAYS For BIDEN and DANCING For DEMOCRACY creator, Jeffrey 'Shecky' Schecter will host along with fellow Broadway veteran and A Chorus Line alum, J. Elaine Marcos. It promises to be a spirited and dynamic one-hour virtual experience featuring performances and testimonials by some of Broadway and Hollywood's most well-loved performers. You'll get to hear first hand why a Joe Biden presidency is important to them and to the future of this country.
---
BWW Review: DIAVOLO Architechture in Motion Presents THIS IS ME: LETTERS FROM THE FRONT LINES

August 7, 2020

DIAVOLO Architecture in Motion presents This Is Me: Letters From The Front Lines.
---