BWW Review: JAZZANTIQUA PRESENTS FREEDOM! JAZZ! DANCE! IN THEIR 25TH ANNIVERSARY CONCERT ~ A CELEBRATION OF THE HEART! at The Nate Holden Performing Arts Center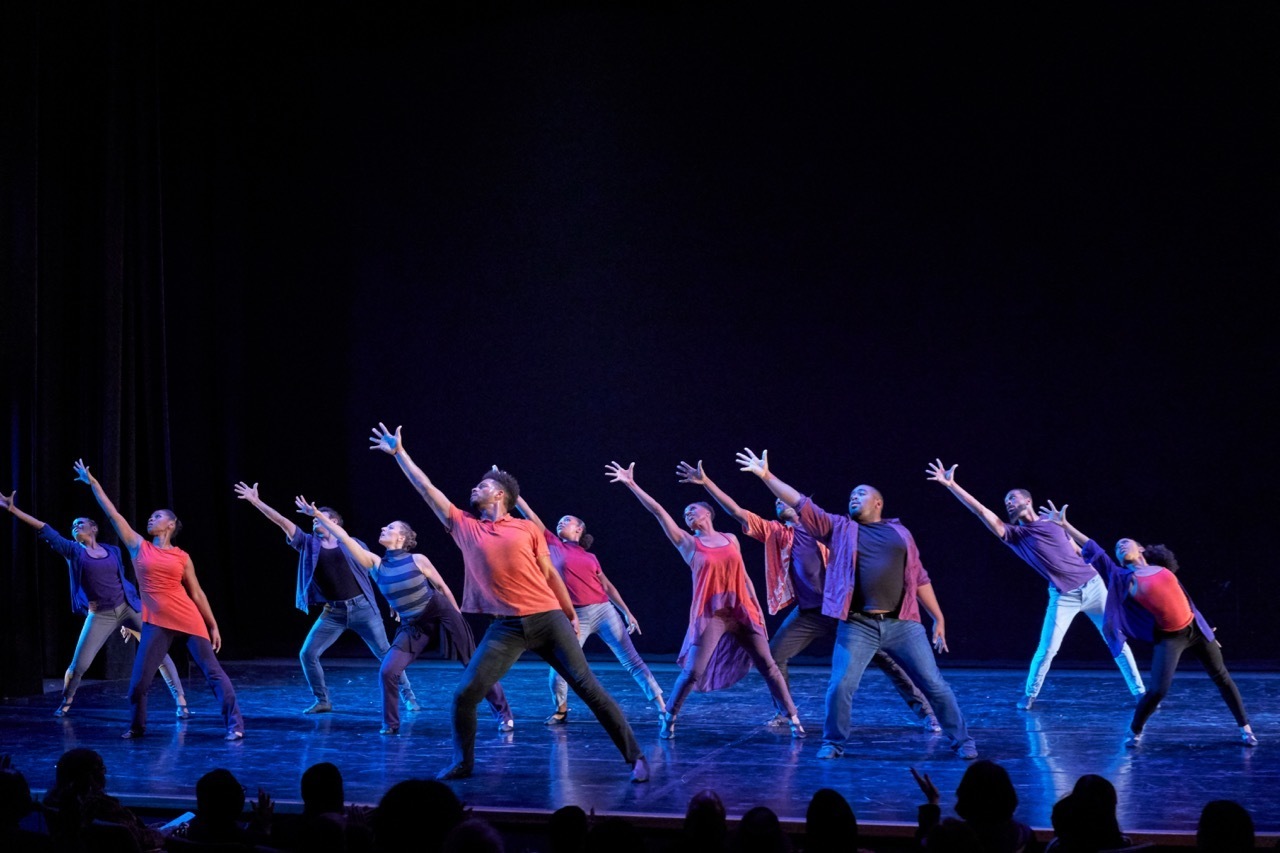 December 1, 2018
Artistic Director Pat Taylor's JazzAntiqua Dance and Music Ensemble is a beautiful jazz/dance and soulful enterprise that is so exuberant and exhilarating to watch, that, and this is also because the four jazz musicians who play throughout are just beyond brilliant, you forget every one of your troubles and feel compelled to join in to rejoice the human spirit through music, dance, poetry and the spoken word.
Against a myriad of odds, their company has endured for 25 years now, and just gets better and more driven to link community and the Arts together so that unification can move forward. Strength in the freedom to express one's innermost feelings with pride, honesty and reverence.
Not only did the entire company perform throughout, but their LEGACY Youth Dance Ensemble performed a most wonderful down-to-earth African-rooted specialty number. They danced exquisitely and are filled with such talent and promise. Love the name, LEGACY, as these are the fine dancers who will carry dance tradition on to the next generation.
When a performing music and dance company is formed through the mutual adoration and respect for the art itself, it creates a specific bond of giving and creative expression. Creation, collaboration and guidance are what Pat Taylor offers with so much love, and it shows, on stage and off.

Each piece was so uplifting, so focused and so unique. Kamasi Washington's music led into a free-feeling, cool jazz number, choreographed by Pat Taylor entitled "Truth." Smooth and low-down moves, catching every nuance in the music and setting the tone for the evening.
The dancers in this piece were Keisha Clark Booth, Justin Edmonson, Albertossy Espinoza, Tashara Gavin'-Moorehead, James MahKween, Sarah Platte, Latrice Postell, Jason Poullard, Autumn Randolph, Stacey Strickland and Shari Washington Rhone.
The cookin' jazz quartet, on stage all through the evening included Paul Legaspi on drums, Paul Livingstone on stand-up bass, Derf Reklaw on congas,/percussion, flute and tenor sax and the incredible Ark Sano on piano. Excellent, excellent, excellent!
The second half of "Truth" was instrumental ~ played by the jazz musical ensemble you could only dream of, playing a kick-ass version of Duke Ellington's "Money Jungle." They are so good ya can't help but wanna boogie in your own seat.
The next dance piece was a beautifully done duet called "One of These Mornings," performed to McCoy Tyner's version of George Gershwin's "Summertime." Jason Poullard and Shari Washington Rhone were sensual and very moving as they interpreted the melody, again choreographed by Pat Taylor. They began in a spotlight, stage right, entwined together on the floor, and their similar movements complimented each other nicely as they rose and elevated their moves to both piano and flute solos, adding floor work to amplify the gorgeous melody as the passionate music played out.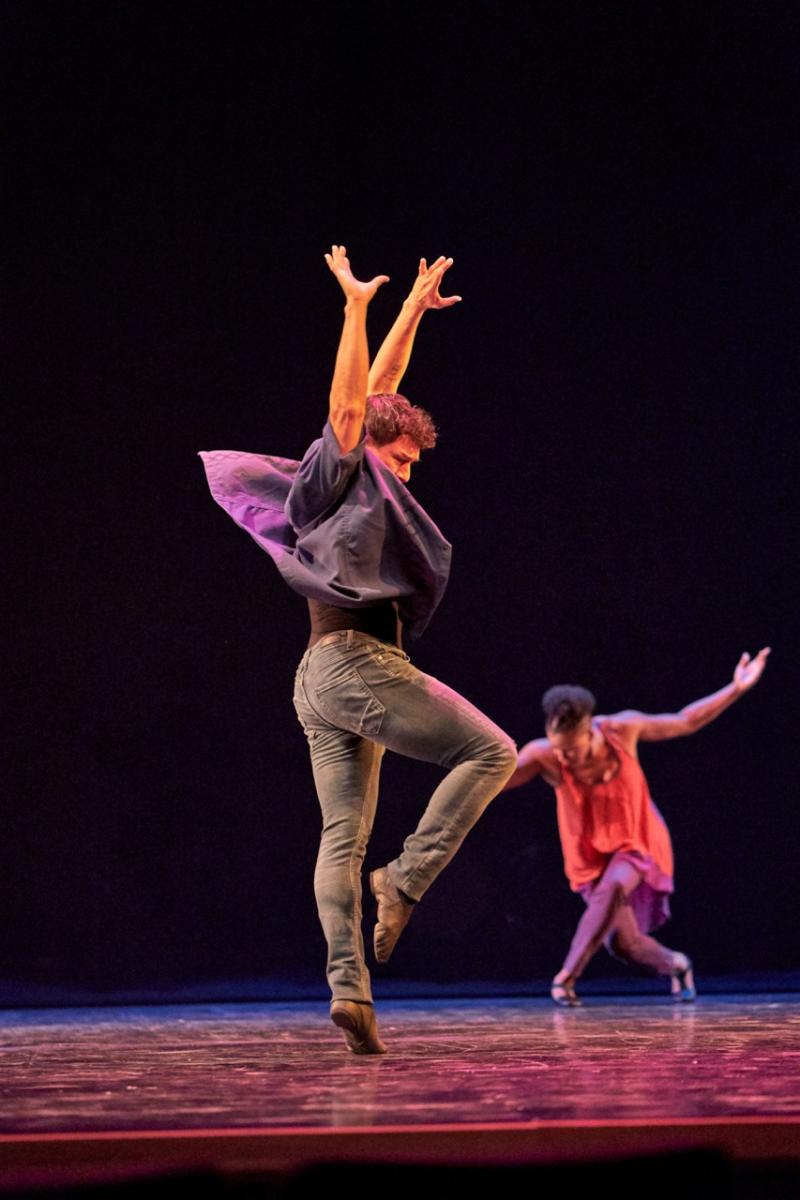 Following that was a most unusual piece, written and performed by Peter J. Harris, accompanied by the music ensemble. "I'll Always Be Your Haven" is one cool groove of a piece, begun by just a drum beat. As the other musicians come in, he begins speaking poetry; but how it was spoken, the rhythm and words, where they landed, in the niches of the beats was just plain awesome. It felt like a mantra as he repeated the title while the piano and saxophone answered riffs off each other. His reference to the great Bobby Byrd within the lyrics made it all the funkier.
Closing the first Act, "Freedom! Jazz! Dance!" certainly was a celebration of these three words. Beginning with a classy, sexy entrance by Ava Dupree, dressed to the nines, she began reciting these words at key points during the music, penned by Eddie Harris, as the dancers pranced, sashayed and traveled across the stage with fabulous energy and joy.
Ava, quoting Louis Armstrong; as other words were added to the mix... "what we play is life... Justice, Peace..." now spoken by Peter J. Harris, who is also responsible for creating this next piece of music, "The Ocean Is Ours." Another sort of mantra emerged during this thoroughly enjoyable piece, which put the button on this celebration: "I Am Down With That!"


Act Two began with a motor-city themed tune, "1960 What?," which was a serious jazz groove and song originally done by Gregory Porter, whom I recently saw perform at the Hollywood Bowl. Pat Taylor's choreography expressed such perfect feelings and emotions to go along with the lyrics. The entire Dance Ensemble shone, whether forming a large, rapidly moving circle while motioning like each was driving their own "wheels," which brought down the house, or soloing one at a time, doing loops of flying barrel rolls, hitting a pose and then melting out of it, always continually moving through formations, while the trumpet soloed, trilling and scatting away.
Next was a three-part piece entitled "Breath," choreographed by Pat Taylor, with text by Martin Luther King, Jr. Part A, "Three O'Clock Blues," by B. B. King, had a nice mellow blues rhythm. Ava Dupree led in by explaining that the Blues tells the story of life's difficulties, and the music is the triumphant answer to it. She sang about that, as the dancers (all of the aforementioned dance ensemble, except two) entered in couples, partnering in some terrific sensual combinations, with lots of syncopated hip movements and oppositional across-the-body phrasings that fit so nicely.
Part B, "A Sign of the Ages," composed by Brian Jackson and Gil Scott-Heron began with another mighty fine musical intro, very legato in tempo, using minor chords that resolved into a beautiful luscious chord as Ava began to sing and Autumn Randolph began to dance a solo to the melody played on piano. A wonderfully expressive solo, hitting gorgeous lines, seemingly melting out of each pose, it was truly lovely to watch. Another solo followed, done by Albertossy Espinoza, a very strong and measured performance accompanied by a flute solo and ending in a slow, controlled backbend, also very expressive and explosive.
Part C, "Peace Transcends," written and performed once again by special guest Peter J. Harris, with music by Miles Davis, began with the spoken question "Whose Child am I?" and as he expounds on family and enlightenment, while keeping the jazz rhythm with his hands, the bass player takes his turn, walking the bass through various different rhythm breaks. The dancers, Keisha Clark-Booth, Sarah Platte, Autumn Randolph and Jason Poullard enter as the tempo turns molto allegro, with the piano and congas driving the dancers movements, leaping through the air and moving swiftly through different formations.
The following piece, "He Ain't Got No Rhythm," featured the JazzAntiqua/LEGACY Youth Dance Ensemble, with vocals by Ava Dupree, and choreographed splendidly by Guest Choreographer Chris Smith; with overseeing Artistic Director Keisha Clark-Booth. The music was Billy Holiday, with text attributed to Langston Hughes, Maya Angelou, Cecil Taylor and Plato. As stated earlier, they were all really wonderful, clean and sharp, really getting into the feel of the music, moving freely and fully.
The final offering was a perfect way to end the evening. "Wade in the Water," by Ramsey Lewis, was another grand display of musicianship and jazz dance fusing together, marvelously choreographed by Pat Taylor. The entire company was in the groove and in the pocket as they moved with strong technique across the floor to a fierce conga beat, absorbed in the rhythms, ending with an impactful section where there were port de bras hitting all different lines, hitting all the accents in the music building and building to a fervent climax.
The LEGACY Youth Dance Ensemble included Tiffany Aguilar, Debreanna Helmage, Che'Lyn Lane, Jelyne Lillie, Mayumi Rhone, Shontiera Screws and Adronni Willis. Terrific job, one and all.
The top-rate Lighting Design was done by Leigh Allen, along with Visual Artists Yrneh Gabon Brown, Karen Guyot Cheval, Michael Massenburg and Carlos Spivy adding their talents to coordinate and dimensionalize the production.
Mylette Nora designed costumes that were radiantly colorful and afforded the dancers full movement and flexibility. The Music was flawlessly directed by Paul Legaspi and Ark Sano.
Freedom! Jazz! Dance! I am down with That!!!
Photos courtesy of George Simian
Related Articles View More Los Angeles

Stories

Shows