Review: BLACKTOP HIGHWAY - A Trippy Ride Down A Road Not Usually Taken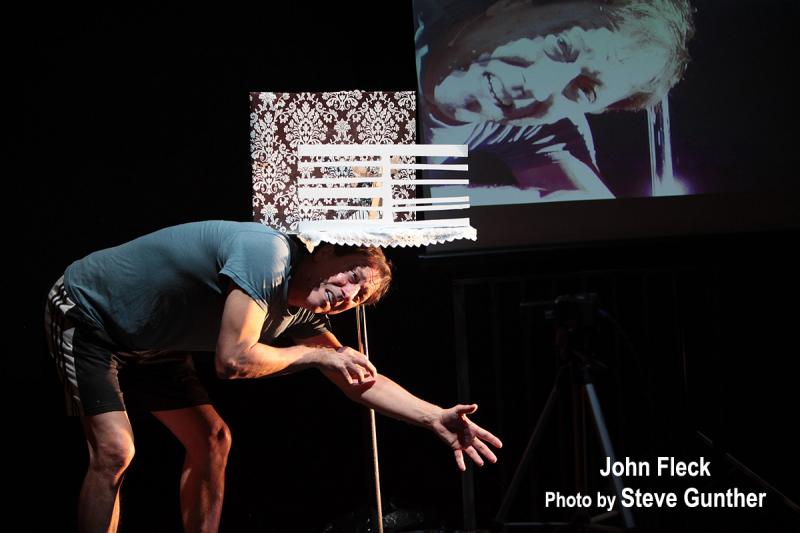 BLACKTOP HIGHWAY/by John Fleck/directed by Randee Trabitz/Odyssey Theatre/thru December 15, 2018
Performance artist extraordinaire John Fleck owns the Odyssey Theatre stage with his one-man Gothic horror piece BLACKTOP HIGHWAY. Framed as a screenplay being shot through the camera lens of a movie director, Fleck makes maximum and inventive use of his talent for animal mimicry, pre-recorded vignettes and real-time videos paired with miniature props and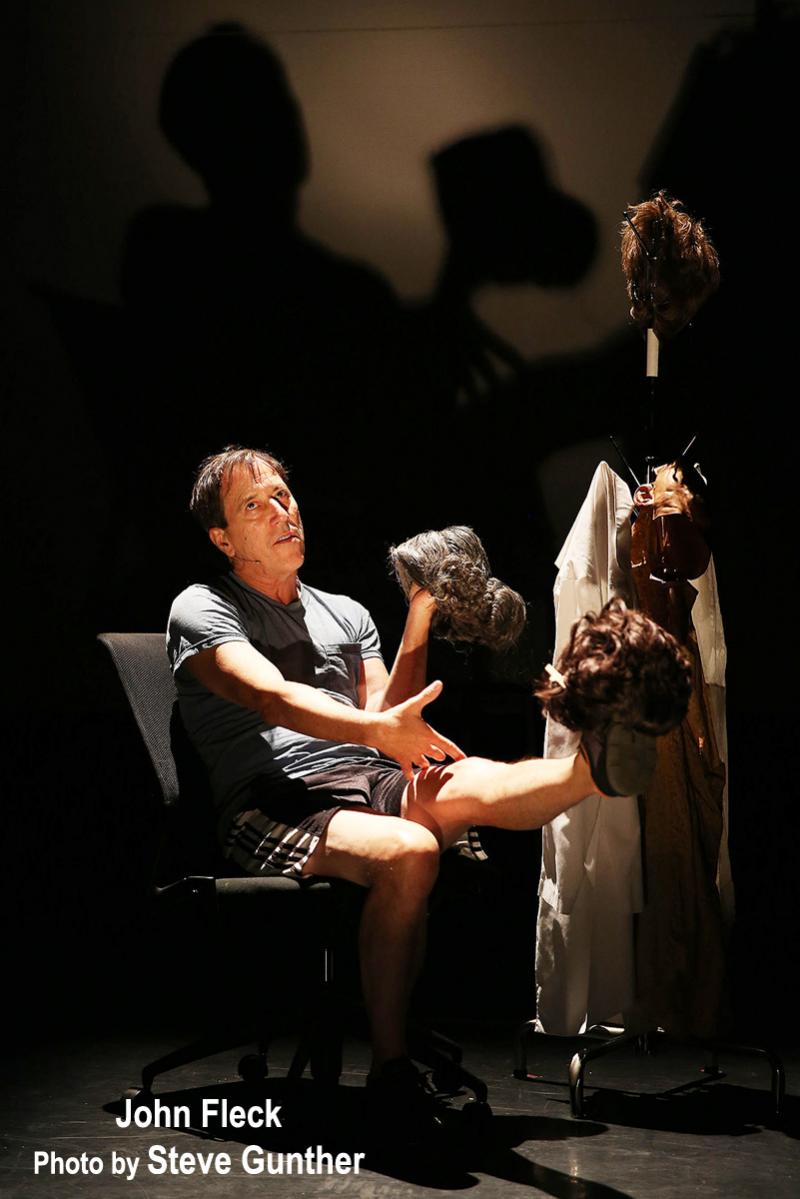 puppetry. Randee Trabitz ably directs Fleck through his high-energy, fast-talking dialogue between Fleck and Fleck himself, in a multitude of characters.
BLACKTOP HIGHWAY cleverly opens with a winsome POV from the movie camera filming a toy car running up Fleck's white-striped trimmed, black track pants (the blacktop highway). The toy car 'driven by William' gets into an accident. With no cell service, William walks to find the nearest house to use their landline. At the first house he encounters, Williams meets Jane, the proprietor of a combo veterinarian/taxidermist business. Spooky, and a bit eccentric, Jane allows William into her living room brimming with animals in cages. Fleck imitates the distinct sounds of the countless varieties of caged animals he sees. With no landline available (or a vehicle to reach the next town), William spends the night in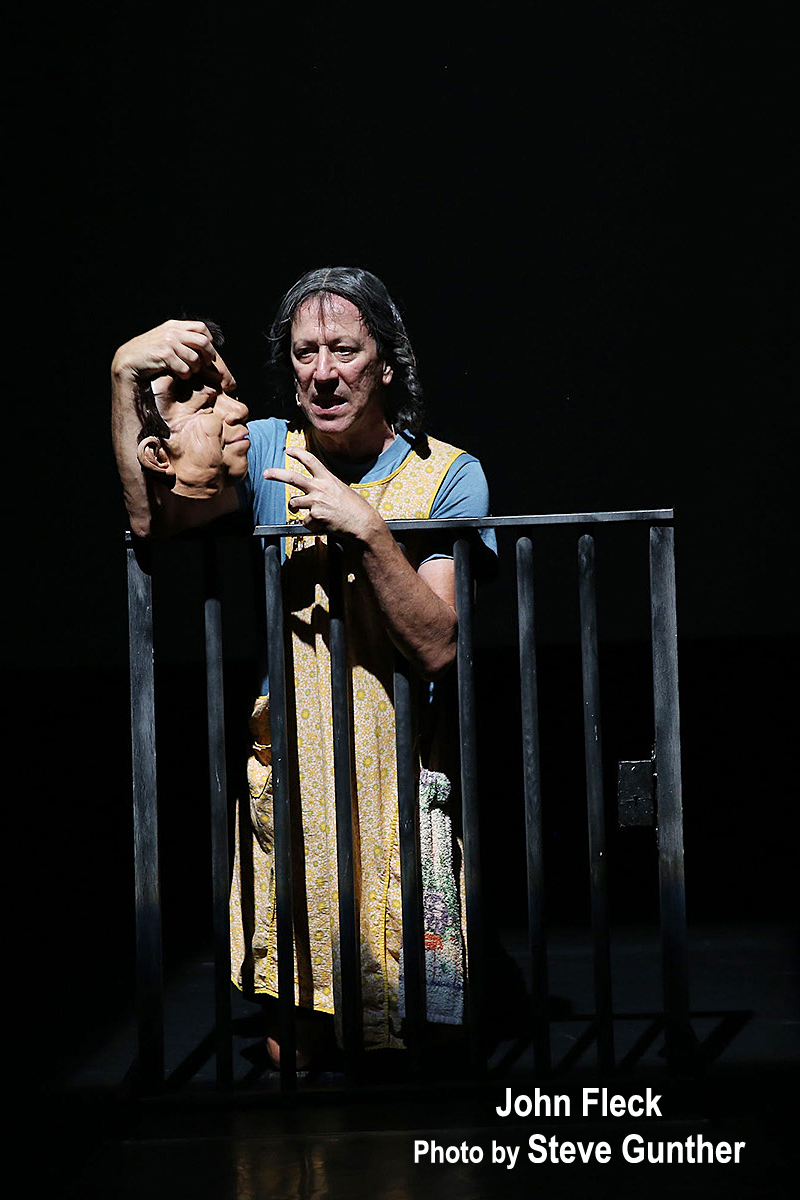 a rarely used room in Jane's house. Fleck's shrewdly employs his puppetry in his fateful night full of creepy goings-on. Jane's brother Frank comes home, not happy to find William in their household. Remember: all these characters and more are played by Fleck.
After a short break, with Fleck breaking the fourth wall and directly commenting on current day politics, the Gothic tale resumes.
BLACKTOP HIGHWAY's a must for John Fleck performance art aficionados, well-aware of Fleck's affinity to touch on topics that might make some uncomfortable.
From This Author - Gil Kaan
      Gil Kaan, a former Managing Editor of the now-defunct Genre magazine, has had the privilege of photographing and interviewing some major divas of film, television, and stage in... (read more about this author)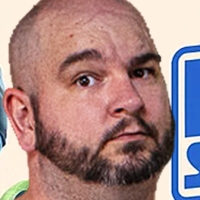 Interview: Chatting With Russall S. Beattie On THE EMPIRE STRIPS BACK At Montalban Theatre

November 28, 2022

The U.S. tour of the hit Star Wars burlesque parody The Empire Strips Back has begun previews at the Montalban theatre, with opening night on November 30, 2022. This unique show is best described by its creator Russall S. Beattie who let me beam into his creative brain a little.
---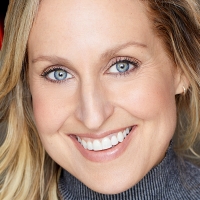 Interview: Annie Sertich Finds A NIGHT OF FAMILY & A Creative Home At The Groundlings

November 23, 2022

Adding to their already extensive line-up of impro shows, The Groundlings will be presenting A Night of Family for one-night only December 5, 2022. This show features Main Company member Annie Sertich with three Groundlings alumni Tim Bagley, Michael Hitchcock and Mindy Sterling. I got a chance to pick Annie's creative mind, a long-time Groundling.
---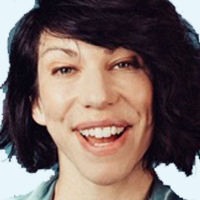 Interview: Jessica Pohly's Always Dancin' & Improv-vin' In & Out of A COZY WINTER CABIN

November 23, 2022

The Groundlings brand new Friday/Saturday holiday show Groundlings Cozy Winter Cabin opens December 2, 2022. Chris Eckert directs Main Company members Sam Desurra, Chris Kleckner, Laird Macintosh, Karen Maruyama, Jessica Pohly, Jay Renshaw and Annie Sertich. Jessica very pleasantly surprised me with her quick responses to my queries.
---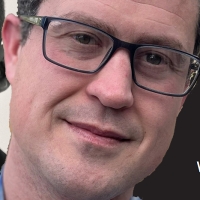 Interview: Director Andrew Neisler Making Sense In The Story Of MINDPLAY

November 21, 2022

The Geffen Playhouse is world premiering mentalist Vinny DePonto's latest show Mindplay. The run (already started) plays through December 18, 2022. I got the chance to chat with Vinny's long-time collaborator director Andrew Neisler.
---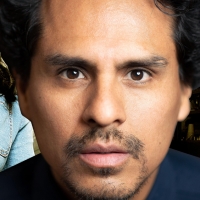 Interview: Making Great Sandwiches Makes for a Great Life for CLYDE'S Reza Salazar

November 15, 2022

Clyde's, the latest work of two-time Pulitzer Prize winner Lynn Nottage, just opened at the Mark Taper Forum November 15, 2022. Clyde's centers around a truck stop (Clyde's) staffed by rehabilitating ex-cons. Kate Whoriskey directs the cast of Kevin Kenerly, Tamberla Perry, Reza Salazar, Nedra Snipes and Garrett Young. Reza managed to squeeze out some time in between rehearsals to answer a few of my queries.
---