BWW Review: A Well-Produced AS WE BABBLE ON Deserves A 'Heart' Emoji & Many 'Thumbs Up' Emojis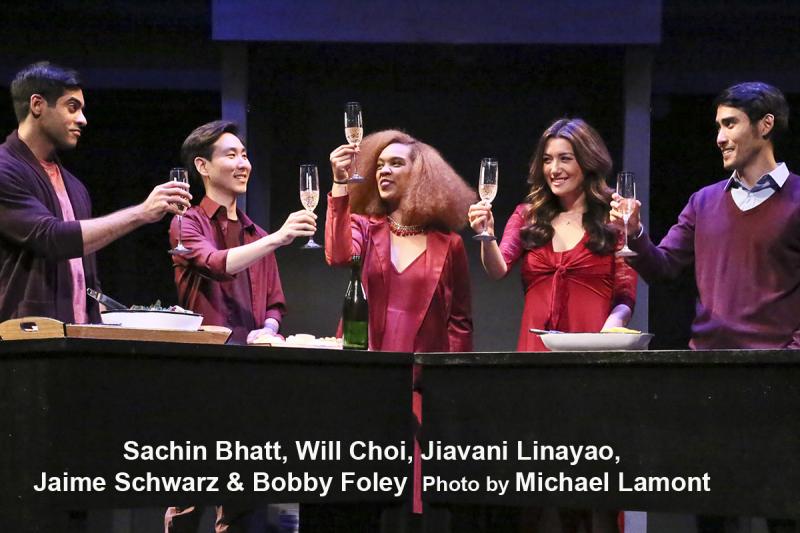 AS WE BABBLE ON/by Nathan Ramos/directed by Alison M. De La Cruz/David Henry Hwang Theater at the Union Center of the Arts/thru June 24, 2018
East West Players, in association with the Los Angeles LGBT Center, has another entertaining hit on their hands with the world premiere of playwright Nathan Ramos' AS WE BABBLE ON. Ramos' very clever, contemporary script (lots of screen grabs of texting and emojis) weaves a sometimes funny, sometimes heart-warming, always real tale of Benji, a gay Asian-American comic book artist and his close family of friends. Alison M. De La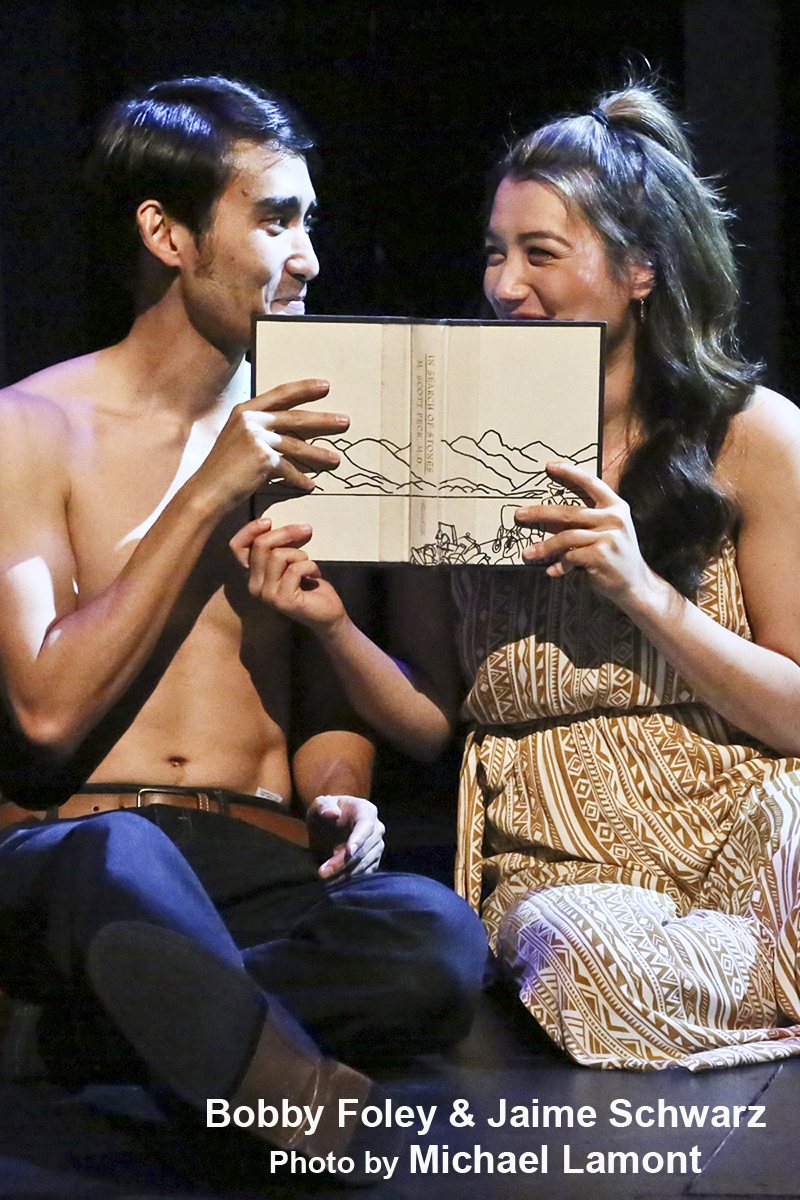 Cruz sure-handedly directs her talented cast of five in a quick, non-stop, flowing pace. A hundred minutes go by without you even realizing it!
Will Choi charms as the somewhat pessimistic Benji who never sees himself as a superhero, but a mere sidekick. Jiavani Linayao effortlessly plays the many moods of Benji's roommate Sheila, a SEN-suous baker with her own live stream show SheSnacks. When not enticing her streaming audience with her baked goods and god-given goods, or being Benji's BFF; Sheila takes a defiant stand against a racist baker.
Jaime Schwarz essays Benji's sister (half-sister?) Laura, a struggling barista/writer, who by luck, gets asked out by Orson, a coffee shop customer who happens to be rich, with a capital 'R.' Bobby Foley makes his filthy rich Orson, an actually sympathetic can-do-gooder, oblivious to the pleasantries of communicating with the non-rich, everyday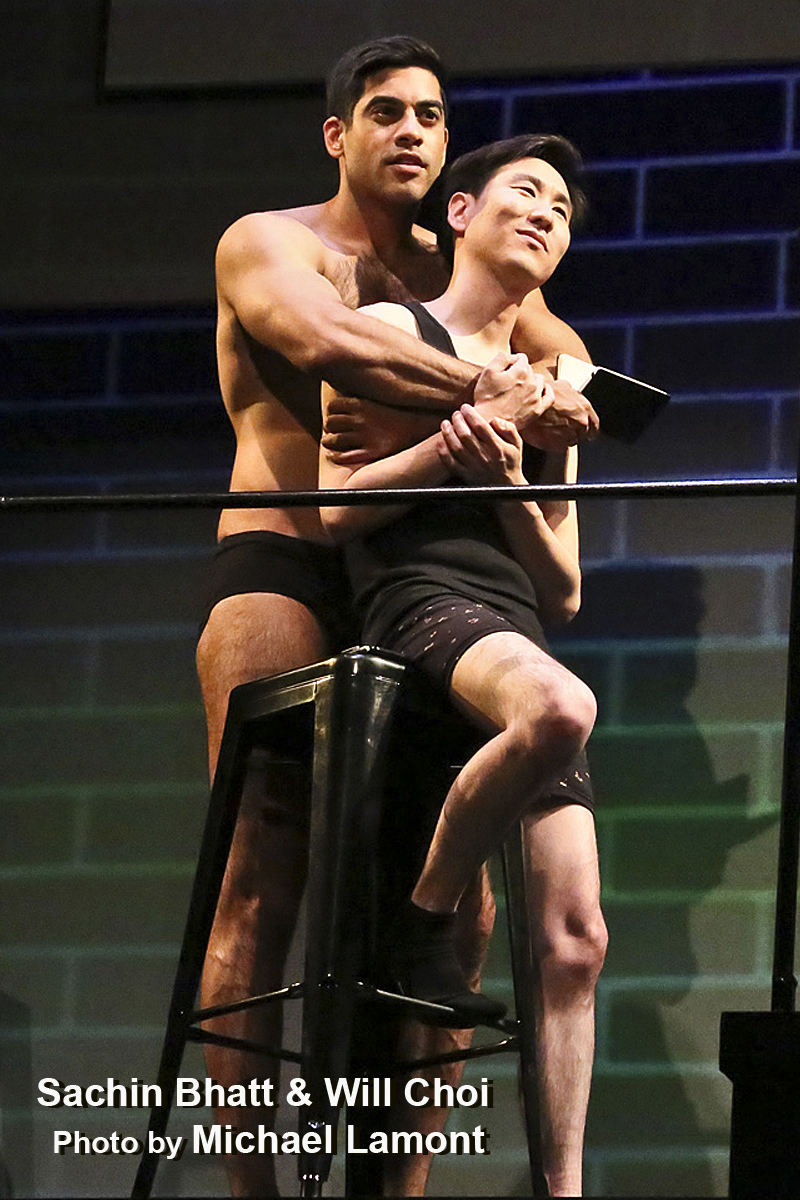 people. Schwarz' Laura and Foley's Orson's first date consists of a well-matched volley of wits with realizations and misconceptions bantered back and forth. Very nice!
Benji bumps into his ex, Vish, in an evening of 'sad' drinking. (Great comedy bit involving a swinging recycled bottle full of liquid!) The charismatic Sachin Bhatt, as Vish, easily seduces Benji, breaking down his defenses. (He's also great selfie bait for both Sheila and Laura.) Choi's Benji and Bhatt's Vish' powerful morning-after scene readily encapsulates the misunderstandings and insecurities of the still attracted-to-each-other exes, with things left unsaid, said - bluntly.
The top-notch production values from East West Players shows always match, if not surpass, the production expertise of larger houses. Kudos to scenic designer Tesshi Nakagawa for his utilitarian, double-decker
set connected by a spiral staircase, with the most basic furniture pieces of tables and chairs; complemented by projection designer Sheiva Khalily's projections of brick walls, framed artwork, phone screens, comic book sayings and superheroes on the multiple panels of varying sizes. This fluid change of visuals make for the most minuscule of physical set changes. Lighting designer Jason Bieber and sound designer Rani de Leon keep the action perfectly seamless with their timely light changes and sound cues.
For an eye-opening, funny and fresh perspective on how people, somehow different from you, think; see AS WE BABBLE ON.