Photo Coverage: The Cast of SINGIN' IN THE RAIN Celebrates Opening Night
Experience the glitz and glamour of Hollywood's golden age. It's 1927 and Don Lockwood and Lina Lamont are the toast of Tinseltown - until "talkies" come on the scene. Of course, you remember Gene Kelly splashing his way through the famous MGM film - the greatest movie musical ever made. But have you seen it live?
BroadwayWorld is taking you inside the opening night after party. Check out photos below!
SINGIN' IN THE RAIN is produced by RICHARD DOLCE the Engeman Theater's Producing Artistic Director and Directed & Choreographed by Drew Humphrey (Engeman Theater: Mary Poppins, Thoroughly Modern Millie, A Chorus Line, Gypsy, Oklahoma!, White Christmas.)
The Musical Director is Jonathan Brenner (Engeman Theater: Annie; Music Director: The Runaway Clone (NYMF '15), Shelter (NYMF '12); Composer: The Runaway Clone, Sapien-Sapien-Sapien; Pianist: Broadway Sings Concert Series; Music Director (Academic): Broadway Artists Alliance, ApplauseNY).
The Associate Director/Choreographer is Bryan Thomas Hunt (Stage credits: Gypsy - Engeman Theater, Irving Berlin's White Christmas - Tour, Billy Elliot - Tour).
The Creative Team includes: David Arsenault (Scenic Design), Kurt Alger (Costume/Wig Design), Zach Blane (Lighting Design), Laura Shubert (Sound Design), GAYLE SEAY, SCOTT WOJCIK and Holly Buczek of WOJCIK/SEAY CASTING (Casting Directors), JAMILA GORDON (Props Design), Suzanne Apicella (Production Stage Manager) and Leila Scandar (Assistant Stage Manager).
The cast of SINGIN' IN THE RAIN features Danny Gardner as Don Lockwood (Broadway: Lucky in Dames at Sea; New York: Radio City Music Hall's NY Spectacular starring the Radio City Rockettes, City Center Encores!' Lady, Be Good!; Regional: Bobby Child in Crazy For You at Washingtin D.C.'s Signature Theatre, Don Lockwood in Singin' in the Rain at Chicago's Marriott Lincolnshire Theatre, Frump in Between the Lines at Kansas City Rep), Tessa Grady as Kathy Selden (Broadway: Dames at Sea, Cinderella, Annie; Off/Pre-Broadway: The Honeymooners, Carefree: Dancing with Fred and Ginger, First Wives Club, Gotta Get a Girl, Chasing Rainbows; TV: "King of Queens"), Brian Shepard as Cosmo Brown (Broadway: Something Rotten, Spamalot, Young Frankenstein, Follies, Guys & Dolls, Annie Get Your Gun, Peter Pan; Regional: Mary Poppins, How to Succeed, White Christmas, On the Town, Singin' in the Rain) and Emily Stockdale as Lina Lamont (Singin' in the Rain at North Shore Music Theatre and Maltz Jupiter Theater, Born Yesterday and Nunsense at Northern Stage, Company at Geva Theater, More Than All the World at Theater for the New City; Film: "The Milliner").
The cast also includes: DANIELLE ALIOTTA, Emily Blake Anderson, Bryan Thomas Hunt, Leer Leary, LILY LEWIS, Claire Logan, Andrew Metzgar, Corinne Munsch, Daniel Plimpton, BEN PRAYZ, EMILIE RENIER, Michael Santora, Britte Steele, Peter Surace and MICHAEL J. VERRE.
The John W. Engeman Theater at Northport is Long Island's only year round professional theater company, casting actors from the Broadway talent pool. From curb to curtain, we have made it our business to provide affordable, quality, theater in an elegant one-of-a-kind location with outstanding facilities and extraordinary service. The renovated Theater offers stadium-style seating, state-of-the-art lighting and sound, a full orchestra pit, and a classic wood-paneled piano lounge with full bar.
For a complete show schedule and more information contact the theater directly at 631-261-2900, visit the box office at 250 Main Street, Northport or visit www.EngemanTheater.com.
Photo Credit: Genevieve Rafter Keddy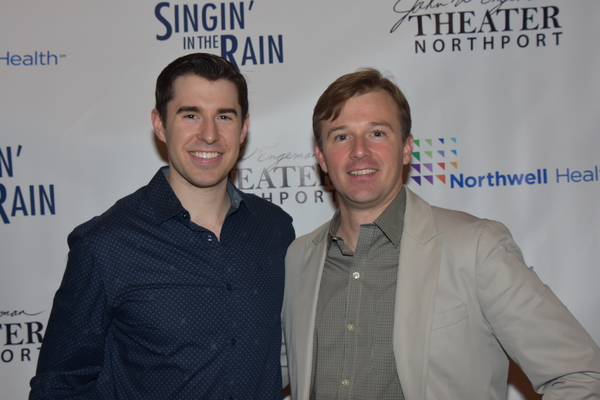 Bryan Thomas Hunt and Drew Humphrey (Director and Choreographer)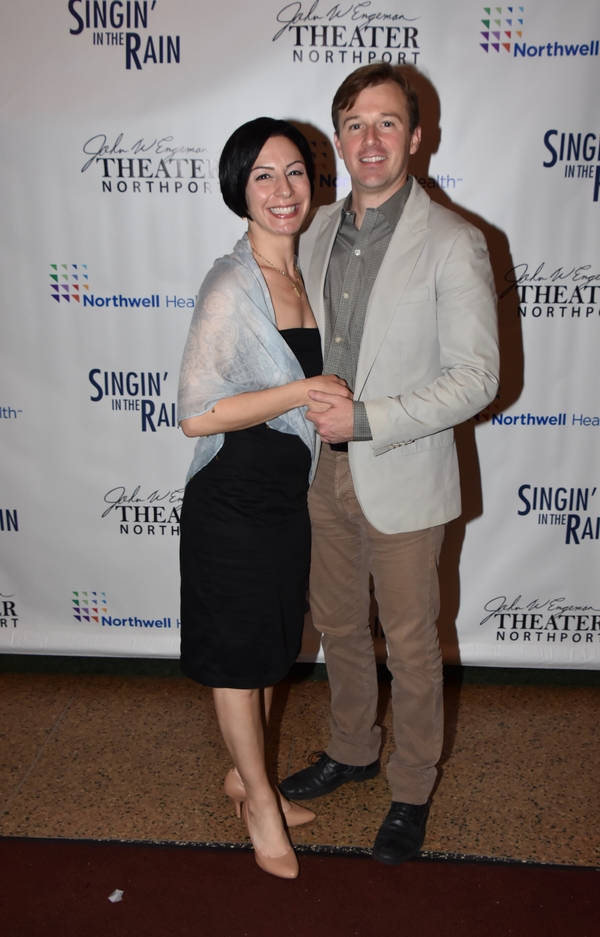 Dena DiGiacinto Humphrey and Drew Humphrey

Zach Blane (Lighting Design)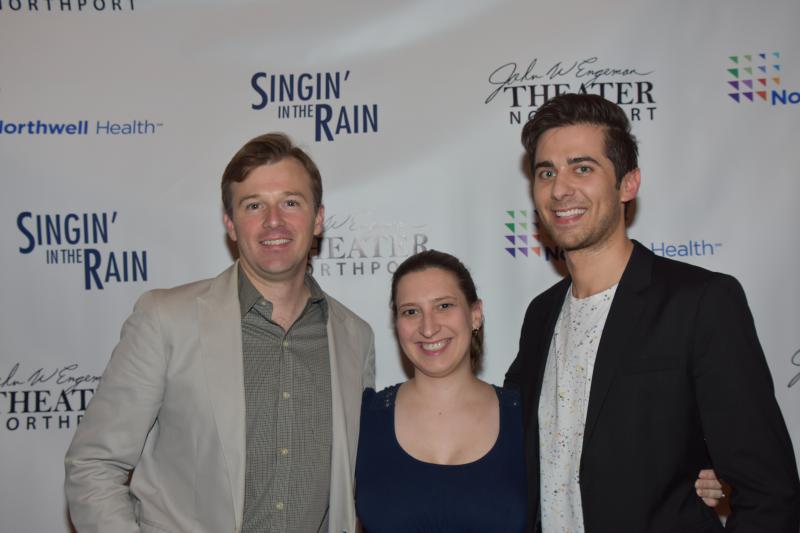 Drew Humphrey, Laura Shubert and Jonathan Brenner

Danny Gardner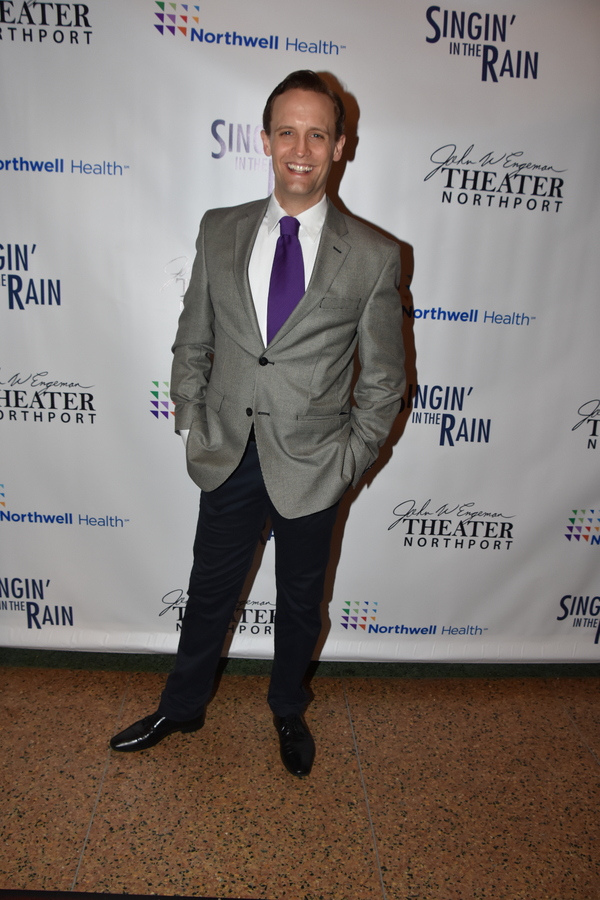 Danny Gardner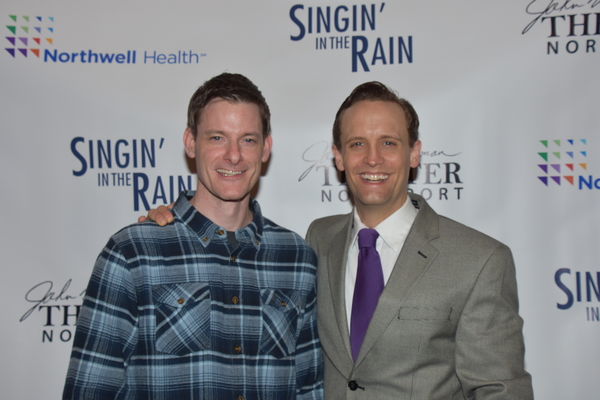 Brian Shepard and Danny Gardner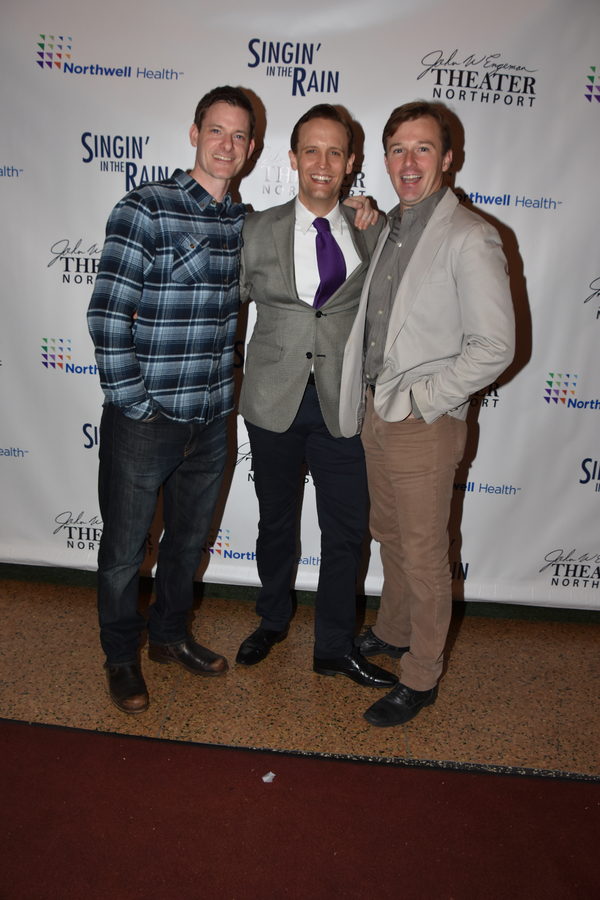 Brian Shepard, Danny Gardner and Drew Humphrey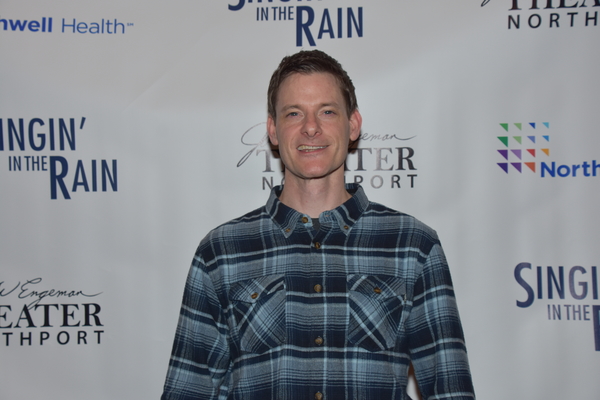 Brian Shepard

Ben Prayz, Michael Santora, Peter Surace and Leer Leary

Ben Prayz

Michael Santora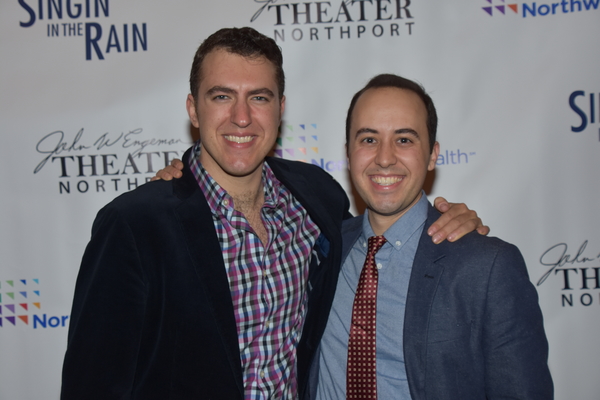 Peter Surace and Michael Verre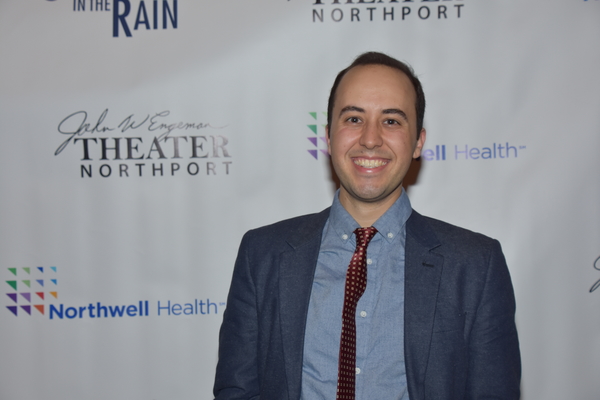 Michael Verre

Peter Surace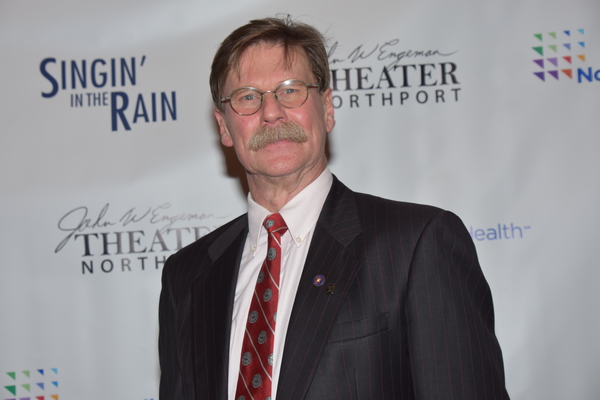 Leer Leary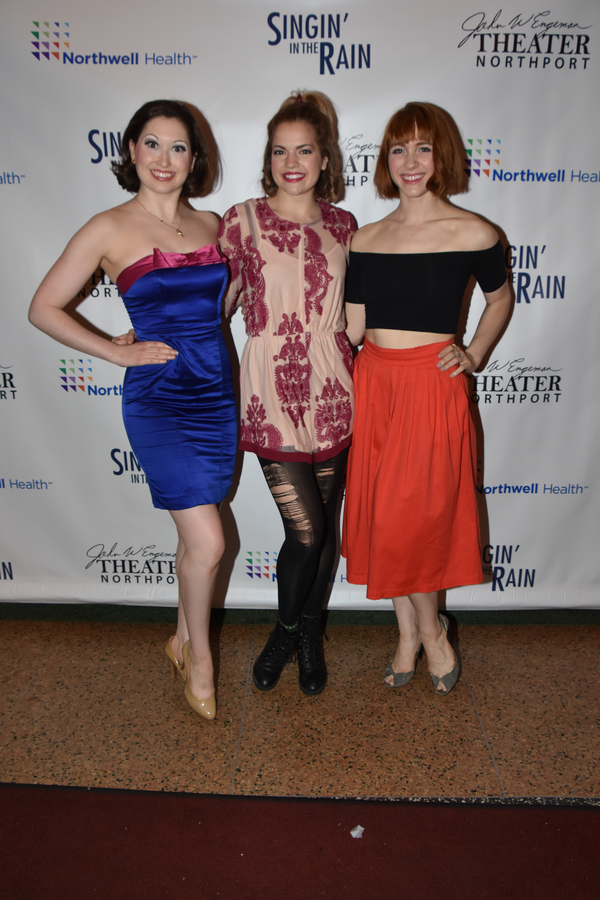 Lily Lewis, Claire Logan and Corinne Munsch

Lily Lewis, Claire Logan and Corinne Munsch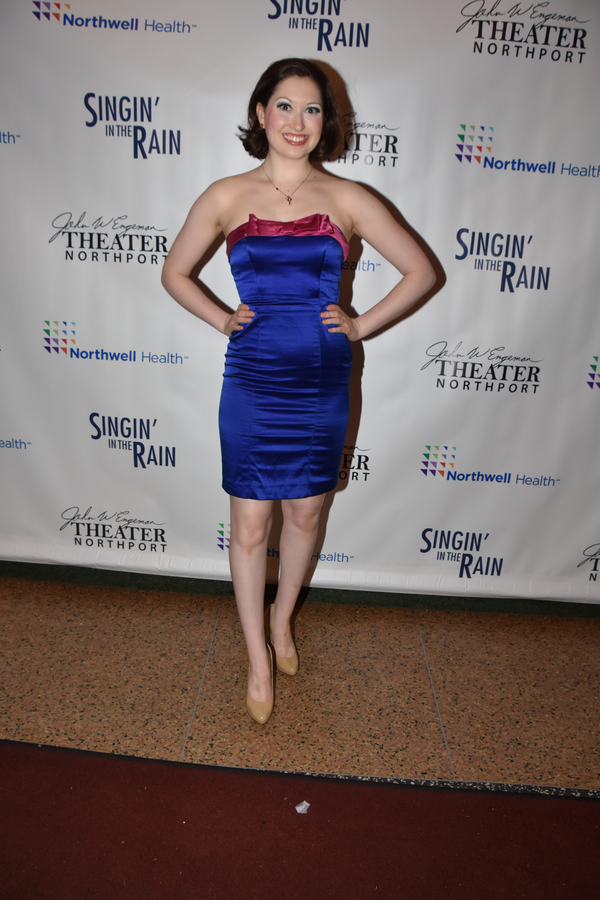 Lily Lewis

Corinne Munsch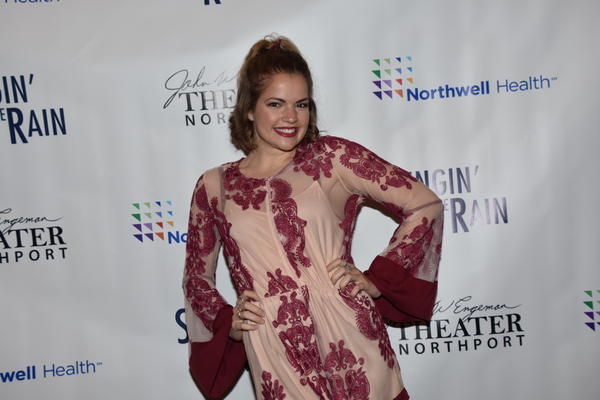 Claire Logan

Alec Bart and Emily Blake Anderson

Emily Stockdale and Leer Leary

Emily Stockdale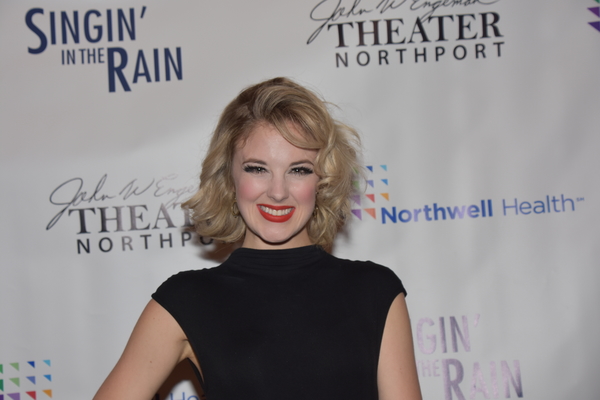 Emily Stockdale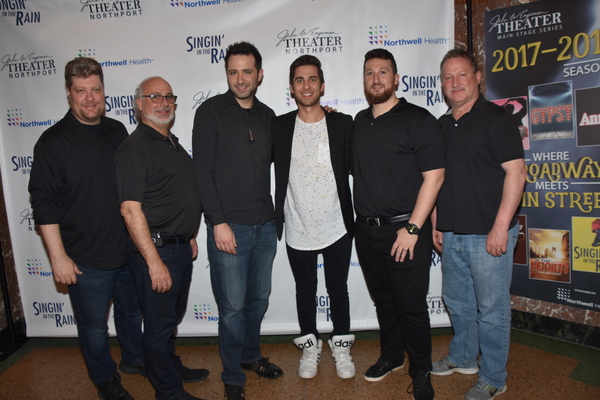 JoNathan Brenner (Musical Director) and members of the orchestra-Robert Dalpiaz, Joel Levy, Joe Boardman, Brent Chiarello, Russ Brown and Josh Endlich

Drew Humphrey and JoNathan Brenner

Tessa Grady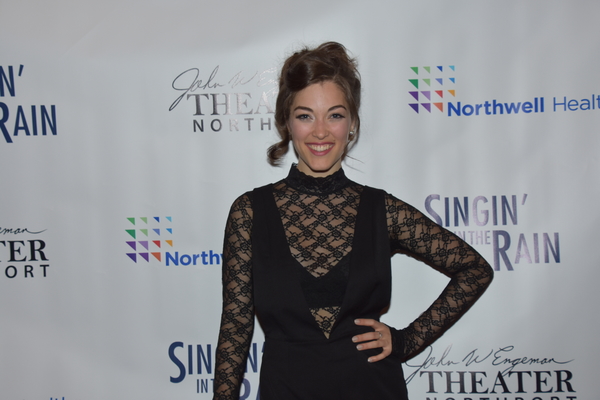 Tessa Grady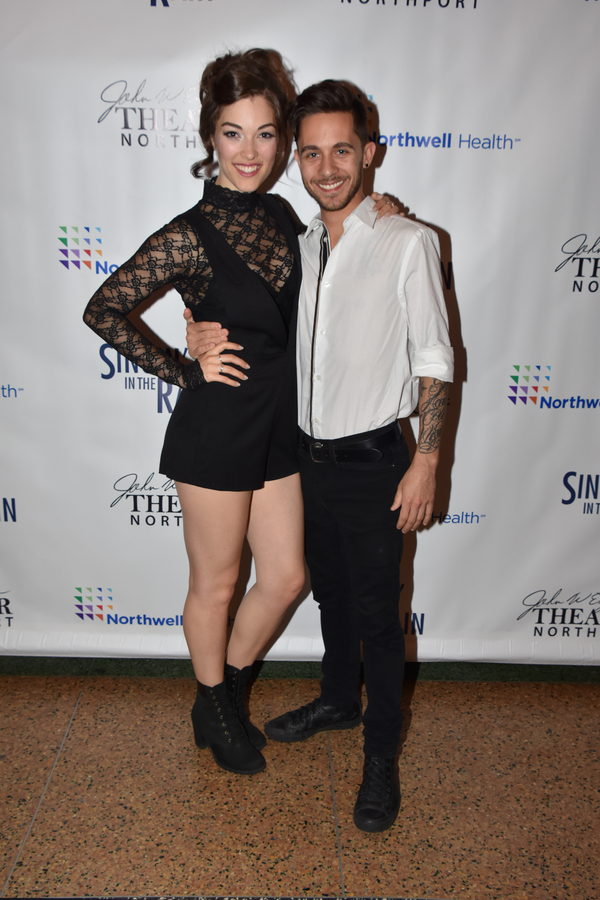 Tessa Grady and Michael Wartella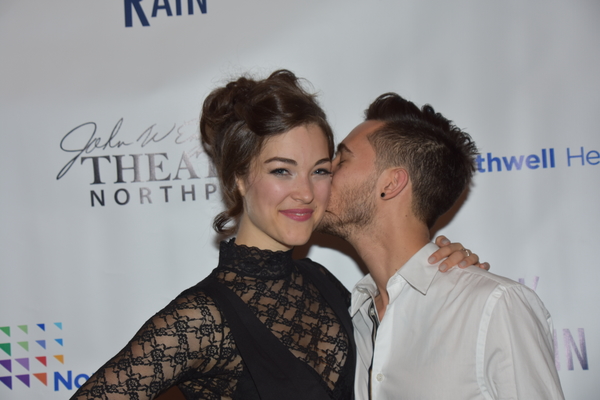 Tessa Grady and Michael Wartella

The Cast of Singin' In The Rain that includes-Danielle Aliotta, Emily Blake Anderson, Danny Gardner, Tessa Grady, Bryan Thomas Hunt, Leer Leary, Lilly Lewis, Claire Logan, Andrew Metzgar, Corinne Munsch, Daniel Plimpton, Ben Prayz, Emilie Renier, Michael Santora, Brian Shepard, Emily Stockdale, Britte Steele, Peter Surace, Michael Verre with director and choreographer Drew Humphrey

The Ladies of the cast-Claire Logan, Emily Blake Anderson, Tessa Grady, Emily Stockdale, Corinne Munsch, Britte Steele, Emilie Renier, Danielle Aliotta and Lily Lewis

Britte Steele and Emily Stockdale

Britte Steele and Emily Stockdale

Tessa Grady, Britte Steele and Emily Stockdale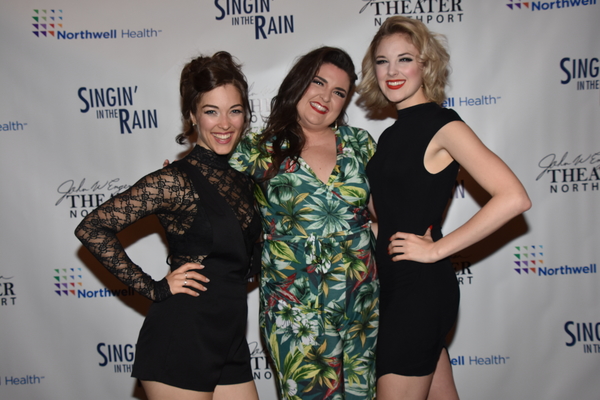 Tessa Grady, Britte Steele and Emily Stockdale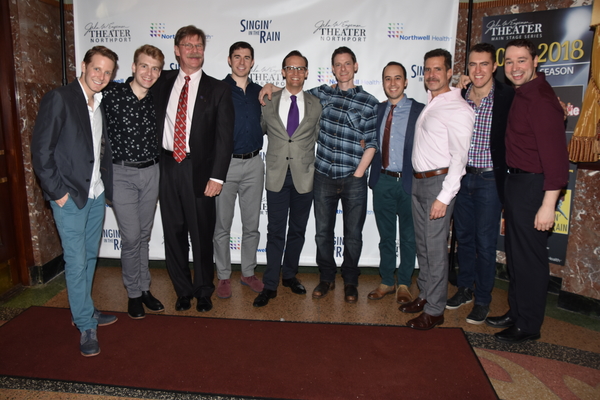 The Gentlemen of the cast-Daniel Plimpton, Andrew Metzgar, Leer Leary, Bryan Thomas Hunt, Danny Gardner, Brian Shepard, Michael Verre, Ben Prayz, Peter Surace and Michael Santora

Peter Surace and Corinne Munsch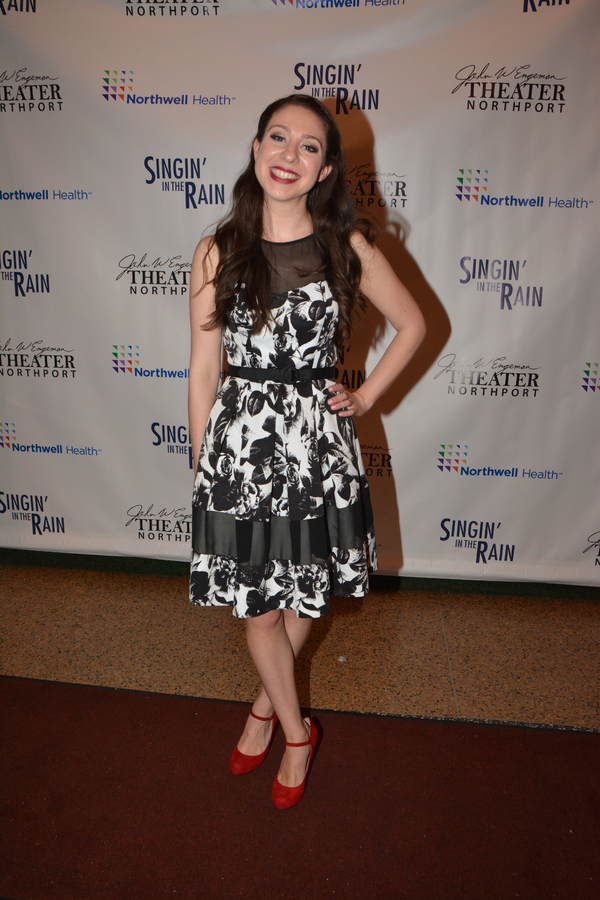 Emilie Renier