Photo Coverage: HUNCHBACK OF NOTRE DAME Opens at The Argyle Theatre
Let the bells peal! Ring in the holidays with a classic tale. The Argyle Theatre presents the musical The Hunchback of Notre Dame, based on the novel by Victor Hugo and songs from the Disney film originally developed by Disney Theatrical Productions, with music by Alan Menken, lyrics by Stephen Schwartz, and book by Peter Parnell. Performances began November 8, 2018 for a limited engagement through Sunday, December 30, 2018 at The Argyle Theatre (34 West Main Street, Babylon, Long Island).
The show officially opened on November 10, and BroadwayWorld was there. Check out the photos below!
Under the direction of Evan Pappas, with choreography by Debbie Roshe and music direction by Ilana Atkins, the 17-member cast will feature Colin Anderson as Quasimodo, Gina Naomi Baez as Esmerelda, Leland Burnett as Pheobus de Martin, Rodd Farhadi as Clopin Trouillefou, Thanos Skouteris as Jehan Frolo, andRyan Speakman as Claude Dom Frollo, with Quinten Patrick Busey, Arjun Dhawan, Jordan Eagle, Malcolm Franklin, Mikey Marmann, Ashley Gale Munzek, T.J. Newton, Bobby Peterson, Christopher Salvaggio, Rachael Scarr, Alexis Semevolos, and a choir that consists of members from many Long Island communities.
This passionate production of The Hunchback of Notre Dame is a sweeping musical with a timeless theme which poses the question: What makes a monster, and what makes a man?
Based on Victor Hugo's classic 1831 novel, The Hunchback of Notre Dame, and the 1996 Disney film, the play takes place in 15th-century Paris and tells the story of Quasimodo, the hunchback bell ringer of Notre Dame Cathedral. Held captive by his caretaker, the devious archdeacon Dom Claude Frollo. Quasimodo longs to be outside with the merry crowds celebrating the Feast of Fools. He escapes and is harassed by a boisterous crowd until Esmeralda, a beautiful gypsy, intervenes, protects him from harm, and captures his heart. Complications arise when the Archdeacon and Phoebus de Martin, the new captain of the guard, also fall in love with Esmeralda. Dangerous Frollo embarks on a mission to destroy the gypsies who are ready to kill any outsiders who discover their secret hideout. It's up to Quasimodo to save them all!
The creative team for The Hunchback of Notre Dame includes Scenery Rental Provided by Front Row Theatrical Rental (Set Design), Alan Berkoski (Costume Design), Graham Kindred (Lighting Design), David Marrgolin Lawson (Sound Design), Steven Altinel (Choir Director), Eugenio Contenti(Assistant Director), and Saki Masuda(Assistant Choreographer). The Production Stage Manager is Suzi Bonnot. The Casting Director is Michael Cassara.
The Hunchback of Notre Dame will play the following performance schedule: Wednesday at 7:30 p.m., Thursday at 7:30 p.m., Friday at 8:00 p.m., Saturday at 3:00 p.m. & 8:00 p.m., and Sundays at 2:00 p.m. There are no performances on November 7, 21 and 22 (Thanksgiving Day). PLEASE NOTE: There are no Mondayor Tuesday performances.
Tickets for The Hunchback of Notre Dame, NOW ON SALE, are priced from $45 - $79, and may be purchased online at www.argyletheatre.com or by calling (844) 631-5483.
Photo Credit: Genevieve Rafter Keddy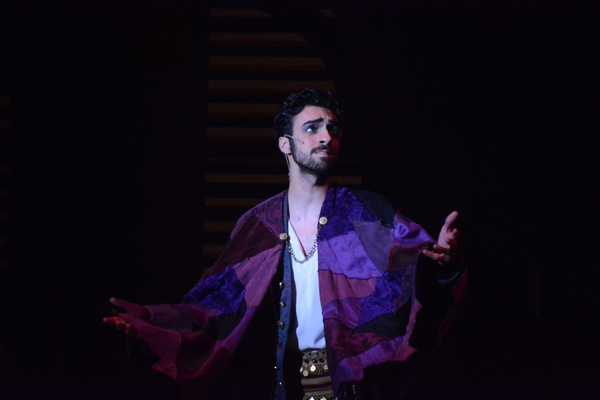 Rodd Farhadi

Leland Burnett, Gina Naomi Baez, Colin Anderson, Ryan Speakman and Rodd Farhadi

The Opening Night Cast that includes-Colin Anderson, Gina Naomi Baez, Leland Burnett, Rodd Farhadi, Thanos Skouteris, Ryan Speakman, Quinten Patrick Busey, Arjun Dhawan, Jordan Eagle, Malcolm Franklin, Mikey Marmann, Ashley Gale Munzek, T.J. Newwton, Bobby Peterson, Christopher Salvaggio, Rachael Scarr and Alexis Semevolos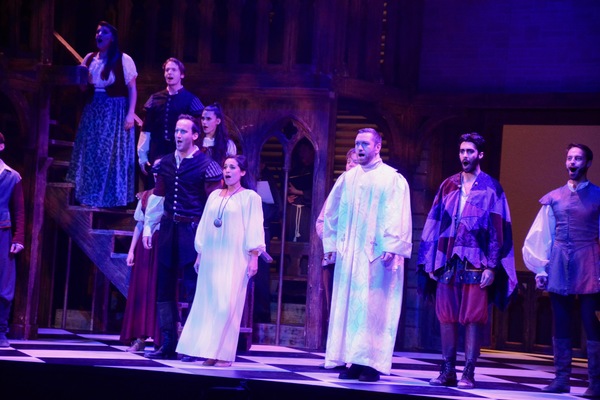 Leland Burnett, Gina Naomi Baez, Ryan Speakman and Rodd Farhadi

Leland Burnett, Gina Naomi Baez and Ryan Speakman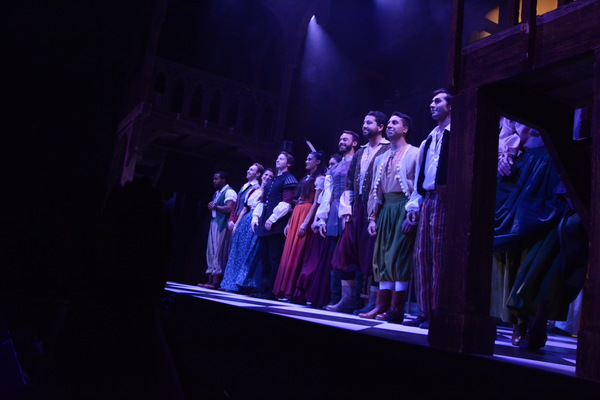 The Opening Night Cast that includes-Colin Anderson, Gina Naomi Baez, Leland Burnett, Rodd Farhadi, Thanos Skouteris, Ryan Speakman, Quinten Patrick Busey, Arjun Dhawan, Jordan Eagle, Malcolm Franklin, Mikey Marmann, Ashley Gale Munzek, T.J. Newwton, Bobby Peterson, Christopher Salvaggio, Rachael Scarr and Alexis Semevolos

Gina Naomi Baez

Ryan Speakman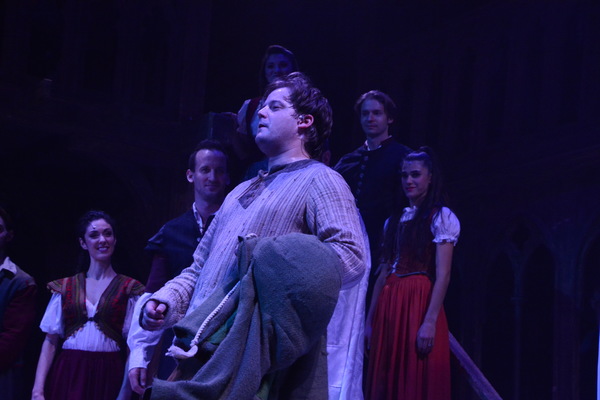 Colin Anderson

Leland Burnett, Gina Naomi Baez, Colin Anderson, Gina Naomi Baez and Rodd Farhadi

Gina Naomi Baez and Rodd Farhadi

The Long Island Festival Musical Festival Choir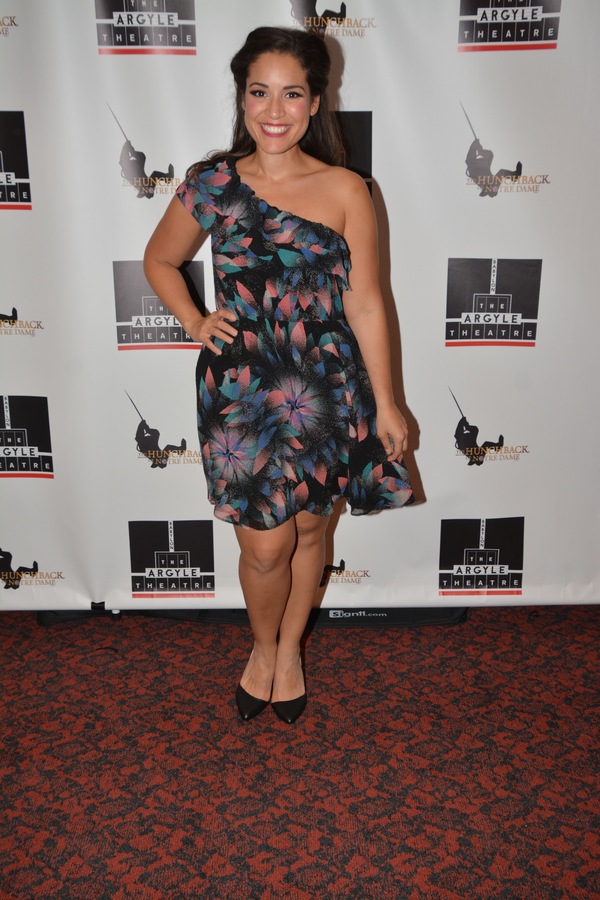 Gina Naomi Baez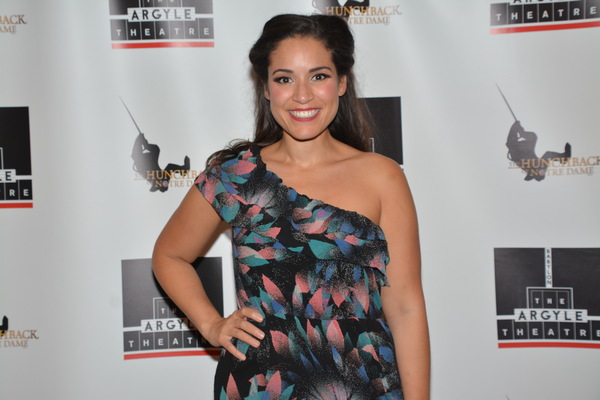 Gina Naomi Baez

Dylan Perlman (Managing Partner, The Argyle Theatre) and Gina Naomi Baez

Dylan Perlman and Gina Naomi Baez

Gina Naomi Baez and Evan Pappas (Director, Argyle Theatre Artistic Director)

Gina Naomi Baez and Evan Pappas

Evan Pappas, Mark Perlman (Managing Partner, The Argyle Theatre) and Dylan Perlman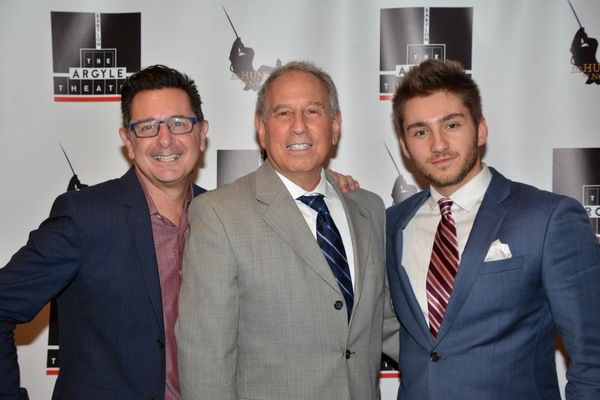 Evan Pappas, Mark Perlman and Dylan Perlman

Evan Pappas, Mark Perlman, Dylan Perlman and Gina Naomi Baez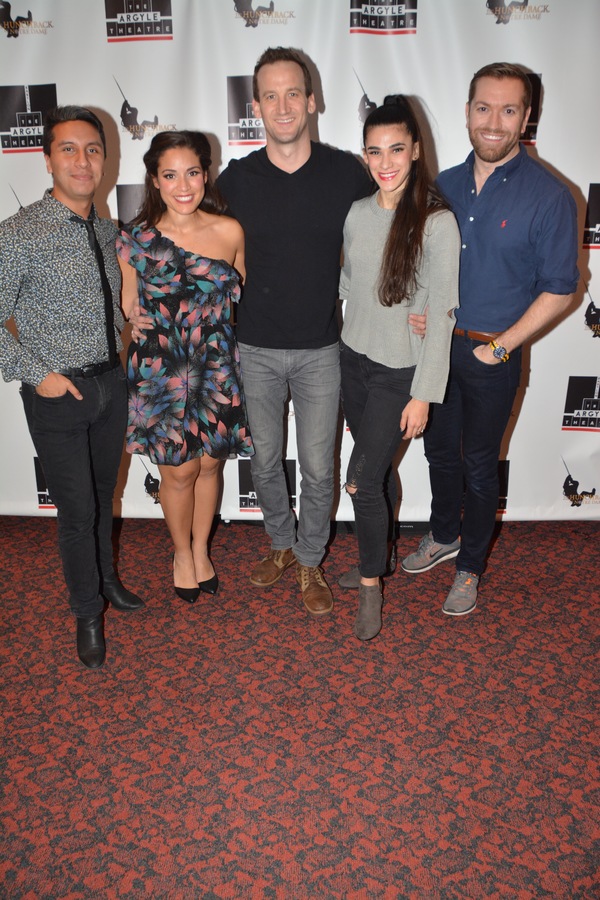 Quinten Patrick Busey, Gina Naomi Baez, Leland Burnett, Ashley Gale Munzek and Ryan Speakman

Quenten Patrick Busey, Gina Naomi Baez, Leland Burnett, Ashley Gale Munzek and Ryan Speakman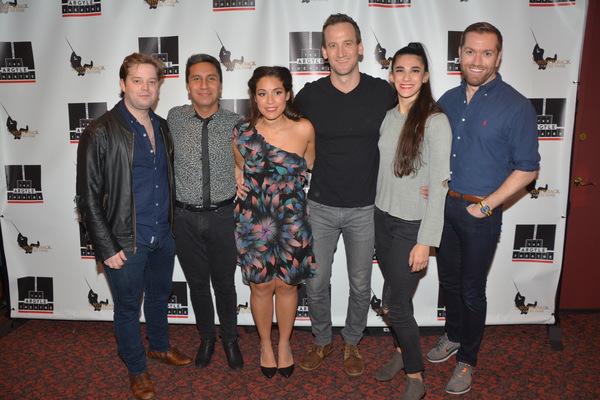 Colin Anderson, Quenten Patrick Busey, Gina Naomi Baez, Leland Burnett, Ashley Gale Munzek and Ryan Speakman

Leland Burnett, Quenten Patrick Busey, Gina Naomi Baez, Colin Anderson, Ryan Speakman, Ashley Gale Munzek, Rodd Farhadi, Arjun Dhawan, Mikey Marmann, Rachael Scarr and Christopher Salvaggio

Ryan Speakman, Gina Naomi Baez, Colin Anderson, Leland Burnett and Rodd Farhadi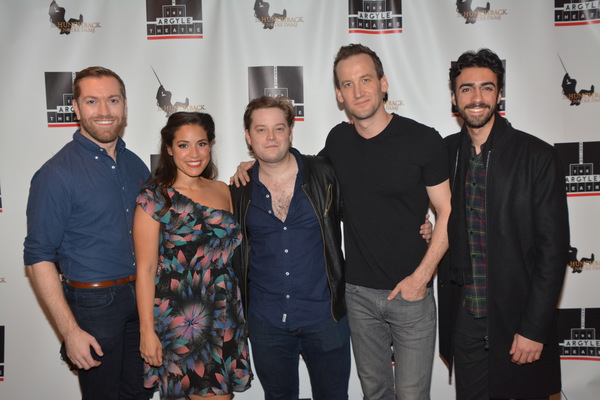 Ryan Speakman, Gina Naomi Baez, Colin Anderson, Leland Burnett and Rodd Farhadi

Gina Naomi Baez and Colin Anderson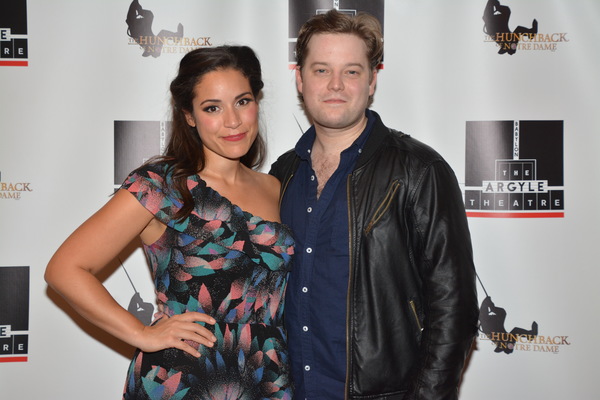 Gina Naomi Baez and Colin Anderson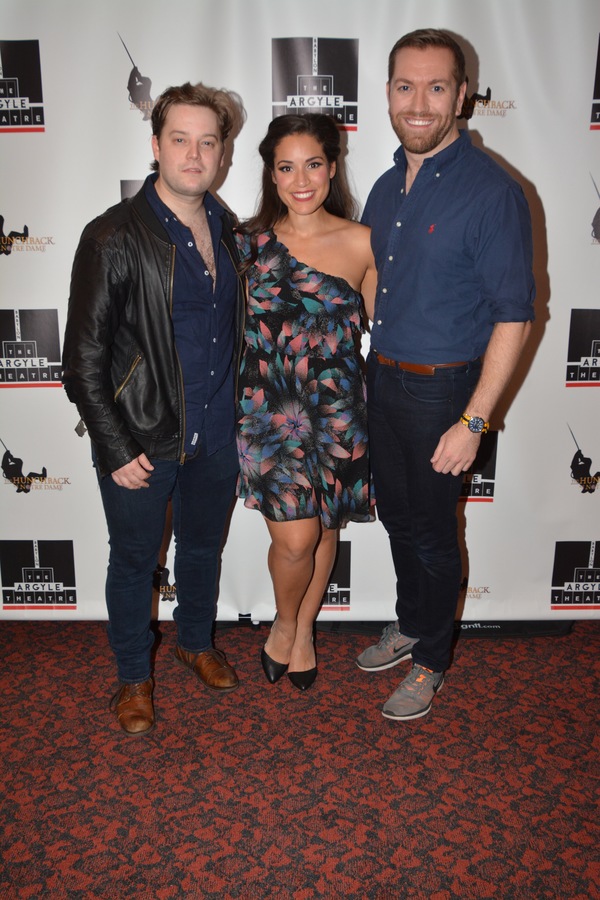 Colin Anderson, Gina Naomi Baez and Ryan Speakman

Colin Anderson, Gina Naomi Baez and Ryan Speakman

Colin Anderson

Colin Anderson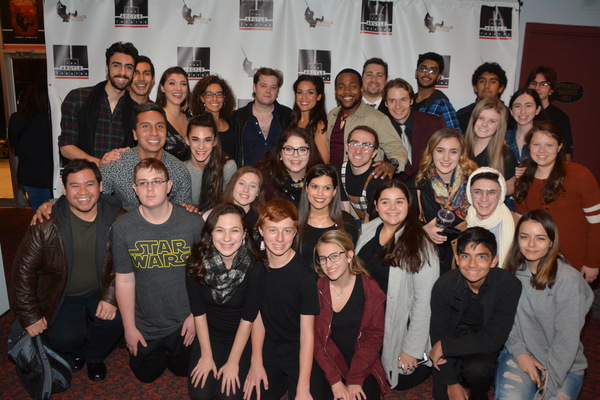 The Opening Night Cast that includes-Colin Anderson, Gina Naomi Baez, Leland Burnett, Rodd Farhadi, Thanos Skouteris, Ryan Speakman, Quinten Patrick Busey, Arjun Dhawan, Jordan Eagle, Malcolm Franklin, Mikey Marmann, Ashley Gale Munzek, T.J. Newwton, Bobby Peterson, Christopher Salvaggio, Rachael Scarr and Alexis Semevolos with The Long Island Musical Theatre Festival Choir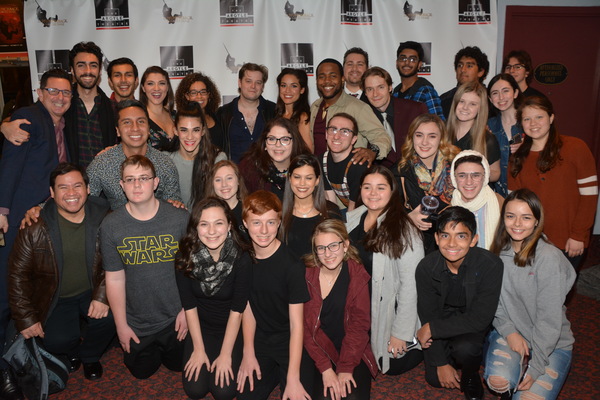 Evan Pappas joins The Opening Night Cast that includes-Colin Anderson, Gina Naomi Baez, Leland Burnett, Rodd Farhadi, Thanos Skouteris, Ryan Speakman, Quinten Patrick Busey, Arjun Dhawan, Jordan Eagle, Malcolm Franklin, Mikey Marmann, Ashley Gale Munzek, T.J. Newwton, Bobby Peterson, Christopher Salvaggio, Rachael Scarr and Alexis Semevolos with The Long Island Musical Festival Choir

Evan Pappas and Debbie Roshe (Choreographer)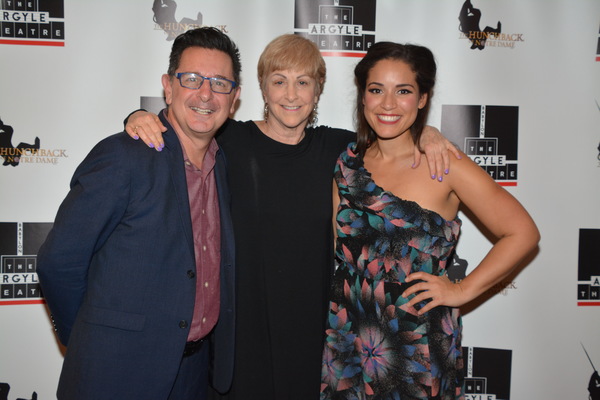 Evan Pappas, Debbie Roshe and Gina Naomi Baez

Laura Laureano and Bobby Peterson