Howard Bloom Talks Michael Jackson, Prince, Billy Joel And Jordan Peterson On Tom Needham's THE SOUNDS OF FILM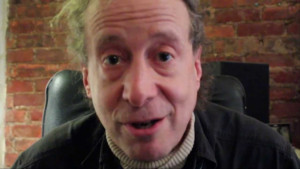 Author Howard Bloom is Tom Needham's special guest this Thursday at 6 pm EST on WUSB's 'The Sounds of Film.'
Britain'sChannel4 TV once called Howard Bloom "the next in a lineage of seminal thinkers that includes Newton, Darwin, Einstein and Freud." He is the author of many books including 'The Lucifer Principle: A Scientific Expedition Into the Forces of History,' 'Global Brain: The Evolution of Mass Mind from the Big Bang to the 21st Century,' 'The Genius of the Beast: A Radical Revision of Capitalism,' The God Problem: How a Godless Cosmos Creates,' and 'How I Accidentally Started the Sixties.'
He is considered an expert in mass behavior, from the mass behavior of quarks to the mass behavior of human beings. He has lectured at Yale, Stanford, and Columbia University's Department of Neuroscience. His writing has appeared in 'The Washington Post,' 'The Wall Street Journal,' 'Wired,' and 'The Village Voice.'
In the 1970s and 1980s, he founded the Howard Bloom Organization, one of music industry's most successful publicity firms. Some of his clients included John Mellencamp, Billy Joel, Prince, Michael Jackson, Simon & Garfunkel, Talking Heads, Cyndi Lauper and Earth Wind & Fire.
BRIC-TV is currently finishing a 90-minute documentary about Bloom's life called 'Surf the Catastrophe.' Another film about Bloom is also being developed, and will be released around the time of the publication of his next book, 'Einstein, Michael Jackson & Me.'
The Sounds of Film is the nation's longest running film, music and ideas themed radio show. For the past 30 years, the program has delivered a popular mix of interviews and music to listeners all over Long Island, parts of Connecticut and streaming worldwide live on the internet. Past people interviewed for the show include Jordan Peterson, Billy Joel, Wallace Shawn, Wendy & Lisa, Chuck D, Alexander Payne, Scott Adams, William H. Macy and DA Pennebaker.