Review: PETER AND THE STARCATCHER at The Argyle Theatre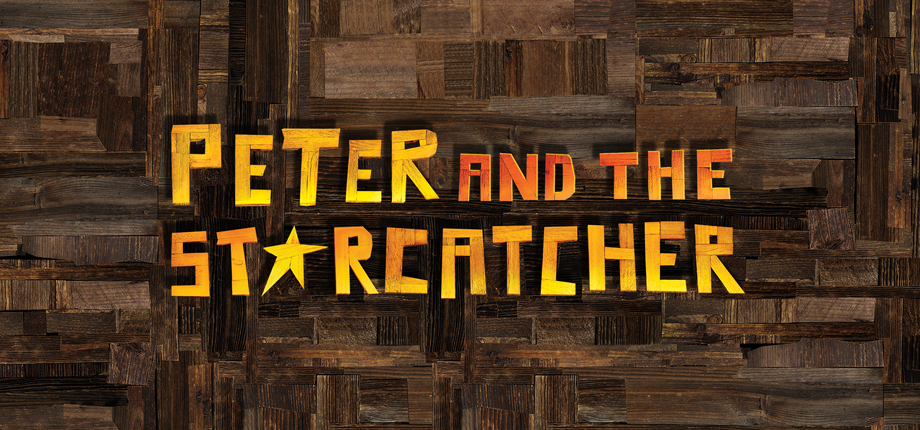 Fly to the Argyle Theatre as fast as you can! Their latest production of "Peter and the Starcatcher" is the best show on Long Island these days. With a clever book by Rick Elice, expert direction by Amanda Connors, and a troop of the hardest working actors on a local stage, the Argyle's first play with music is pure fairy dust!
"Peter and the Starcatcher" gives us an inside glimpse of how Peter Pan became the boy who wouldn't grow up and all the folks he encountered along the way. The story itself is a creative work of art full of colorful characters, familiar friends, and wise imagery. In a "Wicked" way, we travel back in time and discover the beginnings of the literary characters we all grew up with. Without giving away too many surprises, each riveting scene serves as a puzzle piece and at the end of the play, the puzzle is completed and the behind the scenes story of Peter Pan all seems to click.
The magical production moves at a rapid pace and there is no down time. The outstanding cast runs, glides, and yes, flies around the stage constantly changing from one character to another while forcing us to open our minds and use our wildest imagination. Boyish Spencer Bang makes a terrific Peter and he is surrounded by topnotch talent. Raji Ahsan is hysterical as Black Stache and commands the stage brilliantly as only a "Captain" would. Katrina Michaels holds her own as the only female in the entire show. She shines brightly as Molly Aster and befriends Peter through his wondrous adventure.
The small tight knit cast appears to be one big family. There is an evident cohesiveness with this troop and each actor brings their own uniqueness to Neverland. Amara James Aja, Nickolaus Colon, Diego Guevara, Zach Kononov, Alex Michell, Toby Miller, Jordan Plutzer, and Eric Schell give it their all to bring this charming story to life. These first rate professionals change identities and accents so quickly that one would think there are hundreds of people in the cast.
There's always one major scene stealer in every show and the prize goes to Phillip Taratula as Mrs. Bumbrake and Teacher. Mr. Taratula is simply sensational and is a joy to watch every moment he sets foot on the stage. Along with his fellow cast members, they seem to be having the best of times displaying their craft.
It's another home run for the Argyle and they are now three hits for three. We already knew that the newest Long Island theater could pull out all the stops and present big Broadway musicals with their productions of "Guys and Dolls" and "Hairspray" and we now learned their venture into drama and comedy is equally fascinating. As the crowd wonders what Artistic Director and Broadway legend Evan Pappas has up his sleeve next, we are positively content with the jubilation and wonder "Peter and the Starcatcher" brings.
Peter and the Starcatcher is a play by Rick Elice and is based on the novel by Dave Barry and Ridley Pearson with music by Wayne Barker. Directed by Amanda Connors, Artistic Director Evan Pappas, Scenic Design Julia Noulin-Merat, Sound Design Kathy Ruvuna, Production Stage Manager Ruth E. Kramer, Costume Design Matsy Stinson, Casting Director Michael Cassara, CSA, Fight Director Mike Magliocca, Musical Director/Conductor Andrew Bourgoin, Lighting Design John Salutz, Production Consultant Peggy Samuels, Assistant Director Bruno Baker.
Starring: Raji Ahsan, Nickolaus Colon, Katrina Michaels, Jordan Plutzer, Amara James Aja, Diego Guevara, Alex Michell, Eric Schell, Spencer Bang, Zach Kononov, Toby Miller, Phillip Taratula.
Musicians: Conductor/Keys 1: Andrew Bourgoin, Percussion Alex Appel
For more information and tickets please visit: www.argyletheatre.com or call: 844-631-5483