BWW Interview: Tyler Leahy of THE BOOK OF MORMON at Robinson Performance Hall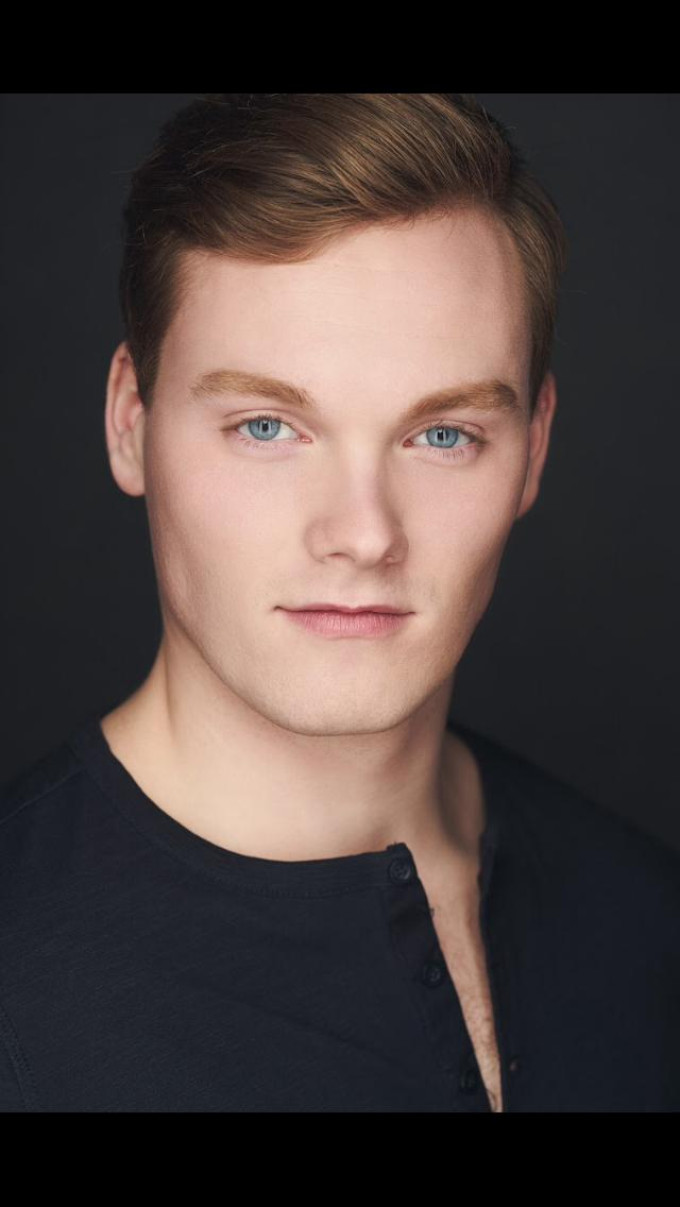 Tyler Leahy started his theatre journey in the suburbs of Chicago and it has taken him from the University of Michigan to all around the country. Being in The Book Of Mormon has been a wonderful experience and Tyler was kind enough to spend some time sharing his story.
What was your first experience with theatre?
I think my first experience with theater was my mom would play albums from shows in the car when I was really young. We had a long commute from work and back, so I think that was my first exposure to it. Then I loved Joseph and the Technicolor Dreamcoat and they took me to see it when I was three years old and and from then on I was just a fan.
Did you do theatre in school?
Yeah, I did. I did gymnastics for a really long time. So that was kind of my passion. I did theatre as like a side thing because I just really liked singing. But then in high school I just started doing it more and more and my passion for it really grew and I just ended up being able to follow that dream. Now I'm doing it professionally, which is the coolest thing ever.
Did the high school that you went to have a theatre program?
I wouldn't necessarily call it a program but we would put on really nice quality show every year. And then there were also theatre groups around the town and I was living in at the time that had really great production. So I was able to learn a lot just from just from working with a bunch of different people and getting exposure to it.
Was your family into musical theatre?
Yeah, I was the first to pursue it actively though. I guess we're theatre people but not like "oh we're going downtown to see a show every week", it was kind of like every now and then if we were able to go see something we would go see it.
Where did you grow up?
I grew up in the western suburbs of Chicago in an area called Hinsdale. So we were close enough to go downtown to see, you know, some really excellent touring productions and you know shows up and start down there. So that was also like you know a really nice way to have positive encouragement about theater, because we had such a big community of theater right downtown.
Having your parents be supportive of it. I'm sure makes things a lot simpler.
Yeah, absolutely. My mom still my biggest fan. So she's been very supportive. My dad's been very supportive. My whole family's very excited and happy I'm pursuing the field and doing well.
Was there a moment when you knew Theatre was what you wanted to do?
It was during my senior year we were doing Les Miz and I was playing Valjean and I was getting a lot of positive feedback and people were saying, "Oh, you're very good at this. You should think about trying to do this and I wasn't really sure I wanted to do that, but I was sitting in my my AP calculus class thinking "I don't want to be sitting behind the desk the rest of my life". Now, I want to be active and trying new things every day and seeing new places. And this is
really what I want. I'm going to give it my best try and see what happens.
I know that you went to the University of Michigan, which is such a prestigious school and especially for musical theatre. Were there any other schools you looked at or did you decide that's where I'm going and that's where you put all your energy?
I did a lot of auditions around the Midwest area. I did a couple of taped auditions for schools that were further away, but it was really when I went to the campus and saw all the students and the faculty
and just kind of fell in love with the University. I was lucky enough to be admitted to the school and I just knew that was the place for me and I flourished there and I love the university. I can't say enough about it.
What was it like when you joined The Book of Mormon? I know that the tour was already going when you joined, correct?
Yes, So it was a little overwhelming to be perfectly honest. I had never joined a show that had already been going, so you know you're rehearsing on your own. Just by yourself, you and the dance captain. It was different and it was very challenging but everyone in this company is so supportive and so, just there for you, for whatever you need. And they really made that transition not a scary thing for me and I really appreciated that. Whenever someone new comes in, it's like, oh, we have a new member of a family kind of feeling. Everyone was really, really wonderful and helped me out and I've been with the show for over two years now and I mean I really love it and I'm very happy that I got to join.
Do you remember what the audition process was like for the show.
Yes. We had to go in, we had a dance call. Had to sing our own sides and then there were multiple callbacks in which you had to sing sides from the show and read sides from the show and then you had additional dance callbacks. I was very lucky that my process was not as long as some other people. Within a couple rounds of final callbacks over maybe a six month period a spot opened up on the tour and I was able to fit right into that spot, so that was very fortunate in that way. But yeah, the audition process is kind of the same as I feel like any other shows just there's a lot of competition and a lot of really great people to compete against which I really enjoyed and other people that I auditioned with are now either in the Broadway company or in our company, which was really cool to see.
Were you familiar with the show before you auditioned?
Yes. My middle brother showed me the soundtrack when it came out in 2011 and I absolutely fell in love with it. I thought it was incredible. And it is still incredible you know with Bobby Lopez writing music and even doing the arrangements like it's just phenomenal. I had never seen the show until I got the job, which was kind of a really surreal moment to see the show for the first time and know that that was going to be my job, which was really cool but knew most of the music before starting.
What's the best part of touring with the show?
I think, for me personally, I love being in new places and exploring different parts of the country that I've never been to and to be able to travel all over the country. To bring this incredible show to different
cities and towns all over the place. It's just such a special feeling because now we show up and we make people laugh and make people forget about their troubles for, two and a half hours and just let people enjoy being happy in the moment. And I think that's probably my favorite thing about about the tour just, bringing laughter to people all over the place.
So what's, what's the hardest, most challenging part of touring?
Keeping yourself sane. Finding something to keep your passion going when, it's a new city every week. It can kind of wears you down. So keeping that passion alive, a lot of people have side projects that they're working on. They're working on new music or they're doing studying on the road. They're taking classes for colleges in grad school and it's just finding something to keep you going so that you can enjoy what you're doing and not get sedentary with the repetition.
Have you ever been to Arkansas?
No, I've never been to Arkansas. My uncle actually lived in Little Rock for a while, but he moved before we were able to come down there so I'm excited to go visit Arkansas and check that state off the list.
Are you thinking about what you would like to do when you're done with The Book of Mormon?
I think that everyone kind of has a piece of their mind set on their horizon, where they might go after they finish the tour. I mean other
shows are great, new things are great, but for now I'm very, very happy doing this great show. I'm definitely focused on the here and the now just doing my best, every night while I'm doing this.
Do you have breaks on tour?
We have layoffs, they will have like a week or two off and then we'll hop back on the road right after those. It depends on how far away we are and we have to transport our set and all of our lighting and everything. But people take their personal days, they take their vacations and we have Mondays off, which generally we travel on but sometimes we have really short travel days and then we get days off that way. So there's never really definitive breaks like a winter break or spring break or summer break kind of thing but they do come and they're great when they do.
Have there been interesting reactions from audiences?
There's been some surprises here and there, but for the most part, all of our reactions are, pretty much the same. The show universally it's just so funny that, if you know it's Matt and Trey, the writers of South Park and their humor is not necessarily for everyone, but for the most part it is. There are funny moments with ourselves on stage, like a wig falls off or something silly like that. Those are the things that I remember not necessarily a specific audience.
Tyler Leahy and the rest of The Book Of Mormon cast will be in Little
Rock through February 12-17th. . For tickets contact in person at Celebrity
Attractions, via phone at 866.870.2717 or locally at 501.244.8800
| | | |
| --- | --- | --- |
| | Donations | Arts Orgs |
Related Articles View More Arkansas

Stories

Shows