Photo Flash: ROCK OF AGES Band and Cast, ZOWIE BOWIE and More at MONDAYS DARK
"Rock of Ages" star Mark Shunock's March edition of "Mondays Dark" took place on Monday, March 17, 2014 at 8:30 p.m. at Body English Nightclub inside Hard Rock Hotel & Casino in Las Vegas. Following the success of last month's tribute to the rock band QUEEN, 100 percent of the ticket proceeds from this week's show benefits the Shine Family Foundation and featured the music of "The '80s - Unplugged." Special guests included, the "Rock of Ages" band Arsenal, Chris Phillips and Lydia Ansel of Zowie Bowie, James Mulligan, Tina Dawn from "Absinthe," Elise Furr from "Jubilee," illusionist Mark Bennick, Anne Martinez and Savannah Smith of BBR, Geechy Guy from "America's Got Talent," and Becca Kotte and Jason Oles from "Rock Of Ages." Other red carpet Vegas headliners in attendance included hypnotist Anthony Cools and celebrity magician, Murray Sawchuck, both of whom have performed at previous Mondays Dark events. Scroll down for photos!
"Last month's QUEEN tribute was an amazing experience and this month's tribute to the music of The '80s: Unplugged - was very familiar territory for me," says Shunock, who plays Lonny in the hit "Rock of Ages" at the Venetian. "The support of the community and the performers here in Las Vegas has truly inspired me to take 'Mondays Dark' to a new level each month so that we can continue to raise much needed funds for local charities."
Every month Shunock gathers an eclectic cast of guests including stars from Hollywood, the Strip, musical acts, athletes and celebrity chefs for 90 minutes of chat, entertainment - and a lot of laughs. "Mondays Dark" partners with a different Las Vegas-based charity to raise money each month for that charity, between ticket sales and silent auction items. Previous charities to benefit from Mondays Dark include Opportunity Village and AFAN (AID FOR AID of NEVADA), Nevada SPCA and the St. Therese Center HIV Outreach.
About Mark Shunock: Mark Shunock's acclaimed career has spanned from theatre, film, television and, even the hockey arena. A native of Sault Ste. Marie, Canada, after a brief stint with the Canadian Hockey League, Mark knew his passion was not in the hockey arena but, on the stage. Following his hockey career, Mark headed to the USA and studied at the American Academy for the Dramatic Arts, which led to numerous productions performing in various regional theatres in and around New York City. Following his success on stage Mark was cast in a small, independent feature film and headed to Hollywood. Though success was following Mark in Los Angeles, a year later the excitement of New York brought Mark back to the Big Apple where he landed the role of "Timon," in the national tour of "The Lion King." For more than two years Mark performed the role in over 30 cities across the United States and even garnered a Helen Hayes Award nomination for "Best Supporting Actor" in 2009. Additional theatrical credits include "As Is," "Jersey Shoresical: A Frickin' Rock Opera," "The Temperamentals," Altar Boyz," "Miss Saigon," "The Awesome 80s Prom," and "The Skin of Our Teeth," among others. Mark most recently won critical acclaim for his portrayal of "Lonny" in "Rock of Ages," which is currently thrilling audiences at the Venetian in Las Vegas. Follow Mark on Twitter @MarkShunock.
About The Shine Family Foundation: Shine Family Foundation is a non-profit 501(c)(3) organization that raises money to help the families of US Military Personnel who are deployed around the world and veterans. These families are under a great stress during deployment and it is the objective of the Shine Family Foundation to assist the families of our brave men and women in every way. It is designed to help these families who deal with prolonged and often multiple deployments. Our AIM is to offer assistance the families need while their love ones sacrifice their lives to defend our freedom. The foundation also provides help and assistance to veterans who have returned from active duty in the same way. We also provide variety of on-going services for families of our military and veterans to help ease the stress and burden of separation. Assistance continues after these "heroes" return from active duty. The foundation intends to staff its operation with the families of active military members allowing them to help in the military community. It is sometimes unfortunate that the sacrifices of our military have large gone unnoticed by the public. What we do is a tribute to these heroes and their families to the sacrifices they make on behalf of all of us and to this great country of ours. Some come home with life altering injuries and disabilities. We must show them our gratitude that we will never forget the sacrifices they have made to keep us safe. They are our true "heroes"! It is because of them we can say, "United States of America is the land of the free". The Shine Family Foundation believes our military personnel and their families sacrifice so much to keep AMERICA safe and we want to make sure that together, they are not forgotten and that we as a country honor them.
Follow us on Twitter @Mondays_Dark or visit www.MondaysDark.com.
Photo Credit: Gabriel Ginsberg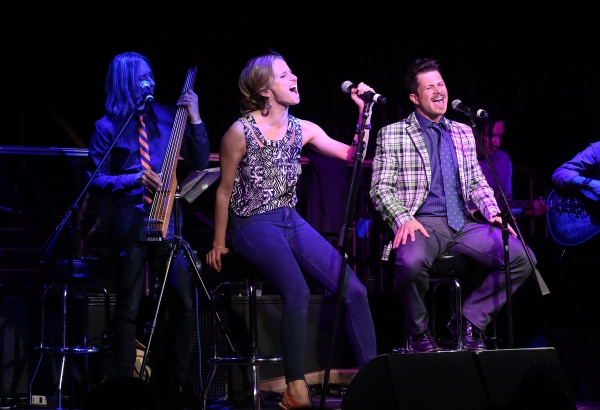 Becca Kotte and Mark Shunock of ROCK OF AGES

Savannah Smith (VEGAS! THE SHOW!) and Anne Martinez of BBR

James Mulligan

Mark Shunock Creator/host of MONDAYS DARK and star of ROCK OF AGES

Lydia Ansel and Chris Phillips of ZOWIE BOWIE

Misha Frumanczyk of ABSINTHE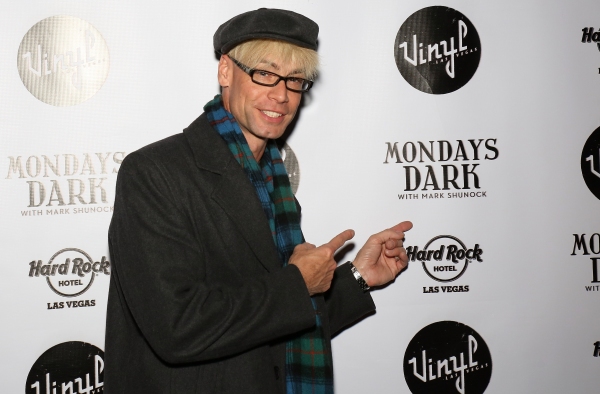 Celebrity Magician Murray Sawchuck

Anthony Cools and the Cools Girls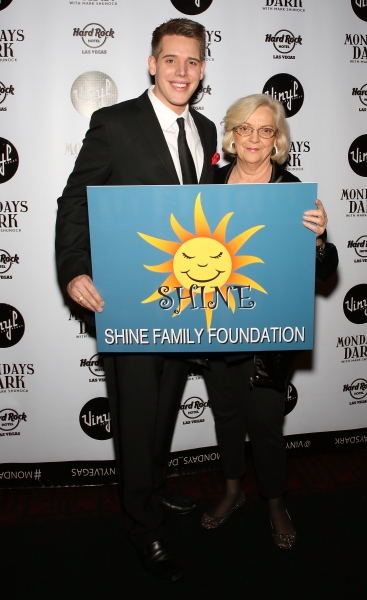 Illusionist Mark Bennick and his mom

ROCK OF AGES Band Arsenal (Chris Cicchino, Andy Gerold and Dan Grennes)

Tina Dawn of ABSINTHE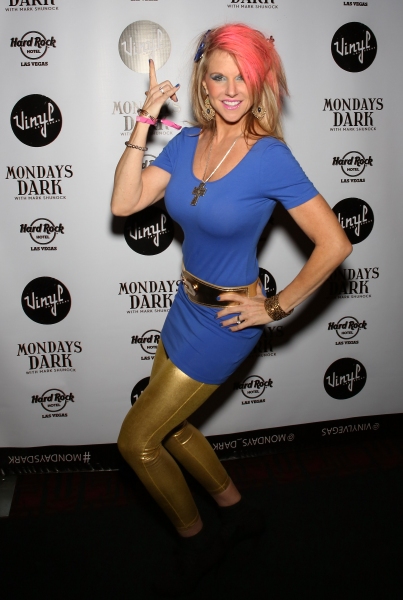 Elise Furr of JUBILLEE

Mark Shunock and wife Cheryl Daro