Photos: MONDAYS DARK with ROCK OF AGES' Mark Shunock Welcomes Stars of MILLION DOLLAR QUARTET, JERSEY BOYS and More
Mark Shunock, who plays Lonny the narrator in the hit musical "Rock Of Ages," along with various Strip entertainers wowed audiences and raised thousands of dollars during the fourth edition of "Mondays Dark" on Monday, February 17th. This monthly charity event held at Vinyl, Hard Rock Hotel & Casino's intimate music venue will donate100 percent of the ticket proceeds from the Monday's show, which featured the music of Queen, to The Saint Therese Center HIV Outreach. Scroll down for photos from the performance and after the show!
"For this month's show we added a new twist by featuring the music of the legendary rock band Queen," says Shunock. "The many entertainers from the Strip that showed up to perform blew the roof off of Vinyl - I am so inspired by the show and how Mondays Dark is evolving and growing - but what really moves me is how the Vegas community has embraced the show which helps us raise thousands of dollars each month for a different local charity. Add to that the commitment and work that The St. Therese Center does for the HIV community in town is amazing."
Among the Vegas stars who showcased their talents include the casts of "Million Dollar Quartet," "Rock of Ages," "Jersey Boys," Jamie Lynch from "Fantasy," Scott Keo from "Legends In Concert," Murray Sawchuck, Anthony Cools, and Amanda Avila, among other. Previous "Mondays Dark" guests and supporters also in attendance on Monday included Melody Sweets Jeff Civillico, Chris Phillips and Lydia Ansel, Jennifer Romas, Maren Wade and Jasmine Trias and Ben Stone, and Skye Miles among others.
Queen, the British rock band formed in London in 1970, originally consisting of Freddie Mercury (lead vocals, piano), Brian May (guitar, vocals), John Deacon (bass guitar), and Roger Taylor (drums, vocals) were influenced by progressive rock, hard rock and heavy metal, but the band gradually ventured into more conventional and radio-friendly works, incorporating further diverse styles into their music. By the early 1980s, Queen was one of the biggest stadium rock bands in the world, and their 1985 performance at Live Aid is widely regarded as one of the greatest in rock history. The band have released a total of 18 number one albums, 18 number one singles, and 10 number one DVDs. Estimates of their album sales exceed 250,000 million sold, making them one of the world's best-selling music artists. They received the Outstanding Contribution to British Music Award from the British Phonographic Industry in 1990, and were inducted into the Rock and Roll Hall of Fame in 2001. In 1991, Mercury died from complications of AIDS.
Every third Monday of the month, "Mondays Dark" will partner with a different Las Vegas-based charity to raise money for each charity, with an estimated grand total goal of more $100,000 over the next twelve months between ticket sales and silent auction items. Previous charities to benefit from "Mondays Dark" include Opportunity Village and AFAN (AID FOR AID of NEVADA) and Nevada SPCA.
The fifth edition of "Mondays Dark" will feature an unplugged '80s theme and will benefit the SHINE Family Foundation on Monday, March 17 at 8:30 pm. The March show will return to Body English inside the Hard Rock Hotel. Tickets are now on sale.
Photo Credit: Denise Truscello

Mark Shunock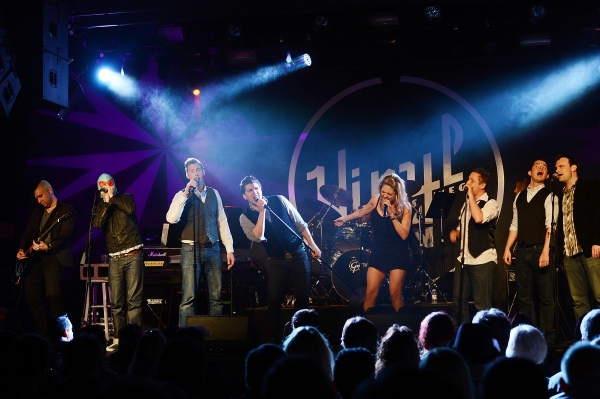 The Cast of MILLION DOLLAR QUARTET

Mark Shunock with hypnotist Anthony Cools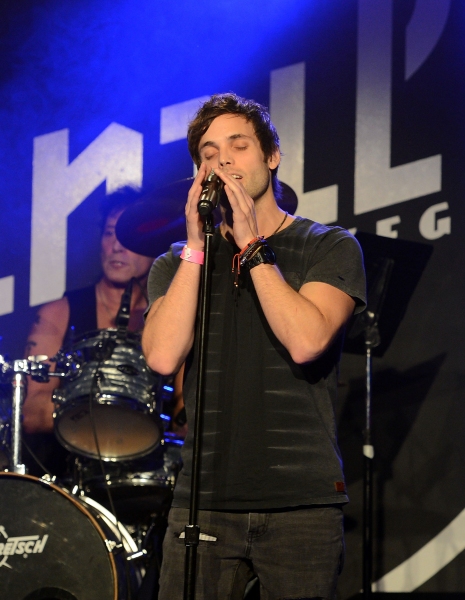 Justin Mortellti of ROCK OF AGES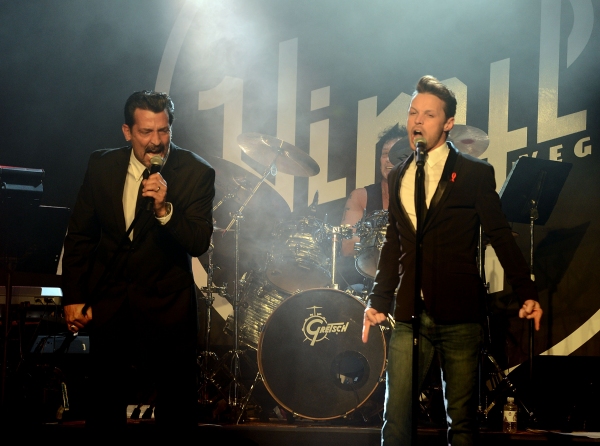 Robert Torti and Brandon Nix from ROCK OF AGES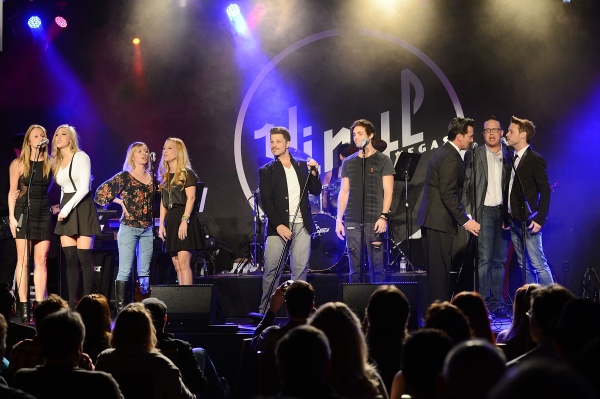 Mark Shunock and fellow cast members from ROCK OF AGES

Mondays Dark creator and Rock of Ages star, Mark Shunock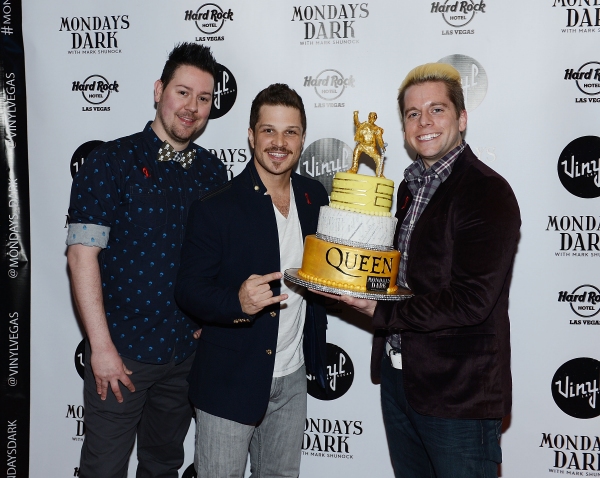 Mark with Showboy Cakes creators Jared Sullivan and Stephen Lowry

Headliner / hypnotist Anthony Cools and guest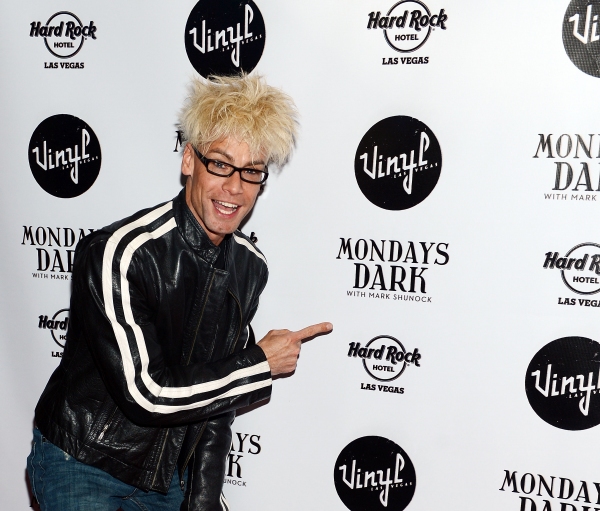 Celebrity Magician Murray Sawchuck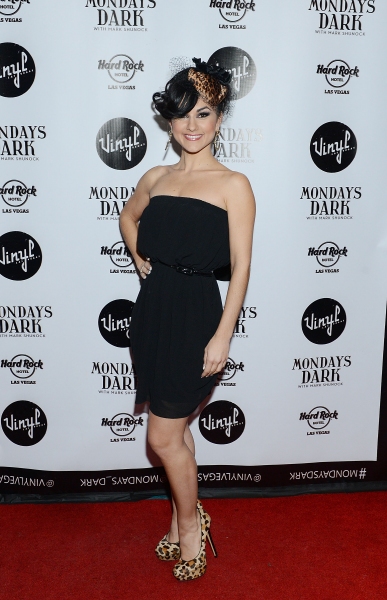 Melody Sweets, star of Absinthe at Caesars Palace

The Cast of MILLION DOLLAR QUARTET (Las Vegas/Harrah's) L to R Martin Kaye, Marc Donovan, Felice Garcia, Mark Ferratt
Maren Wade of "Vegas! The Show" and "America's Got Talent"

Zowie Bowie stars Lydia Ansel and Chris Phillips470527977DT050470527977DT050

Jasmine Trias (American Idol) and Ben Stone

Carrie St. Louis from Rock of Ages

Jamie Lynch from Fantasy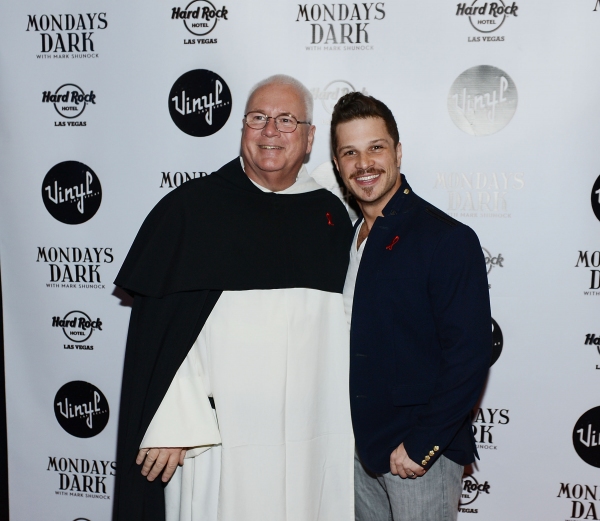 Father Joseph O'Brien (Executive Director of St. Therese Center) and Mondays Dark creator and Rock of Ages star, Mark Shunock

Scott Keo of Legends in Concert (and guest)

Cast Members from JERSEY BOYS: Buck Hujabre, Lauren Tartaglia, Jason Martinez and Douglas Crawford