Photo Flash: Olathe Civic Theatre Association Opens 2017-18 Season with the Musical RUTHLESS!
OCTA is ready to sail into its new season on the wings of the musical spoof, Ruthless! Audiences can catch all the absurd fun of "the stage mother of all musicals" September 15-October 1. This production comes with a bonus: two of the roles are double cast, so audiences will have the opportunity to see two sets of talented young actresses approach the same roles during the run.
The story of eight-year-old Tina Denmark follows her journey to play the lead, Pippi Longstocking, in her school musical. She'll do anythingto win the part. Her mother, fellow students, and the rest of the world had better watch out because nothing will stop her quest for stardom!! The show expertly spoofs classic musicals and campy films from Gypsy to The Bad Seed and All About Eve. This dark comedy garnered rave reviews for its sheer brazenness and won the Outer Critics Circle Award during its original Off-Broadway run.
Even though the story features young characters, Ruthless! is geared for mature teens and adults. With strong language, adult situations, and some "ruthless" scenes, the show is recommended for ages 13 and above.
The comedic cast features: Trevor A. French (Sylvia St. Croix), Stasha Case (Judy Denmark/Ginger DelMarco), Mia Cabrera and Joey Brogden (Tina Denmark*), Eva Smith and Julia Masterson (Louise Lerman*), Julia Moriarty (Miss Thorn), Alecia Stultz (Lita Encore), and Korrie Murphy (Eve Allabout). Coombes brings with him the following production team: Tim Braselton (Music Director/Accompanist), Lindsay Lovejoy (Bass), Kimberly Stelting (Stage Manager), Sonja Coombes (Props), Libby Irving (Costumes), Joel Short (Set Designer/Builder), Dave Powell (Lighting Design), Kendall Gross (Light Board Operator/Sound Design), and Brittany Becker, Baily Kerkvliet, Logan Stelting, and Taylor Stelting (Crew). *The roles of Tina and Louise are double-cast, specific performance dates are listed on the OCTA website.
Tickets are available online at www.olathetheatre.org or at the door an hour before performances. OCTA season ticket holders are encouraged to make seating reservations early by calling 913-782-2990 or by e-mailing tickets@olathetheatre.org.
Ruthless! runs September 15-October 1, Fridays and Saturdays at 8:00 pm, Sundays at 2:00 pm, plus a theatre industry performance has been added Monday, September 18 at 8:00 pm with special pricing (on sale at the door only) for theatre creatives and administrators - see the OCTA website for complete details. There will be a post-show director/cast talkback hosted by Dr. Chris McCoy, Assistant Professor of Theatre at William Jewell College and author of the dissertation "Mockmusicals: Parody, Satire, and Musical Comedy at the Turn of the Twenty-First Century", Sunday, September 17.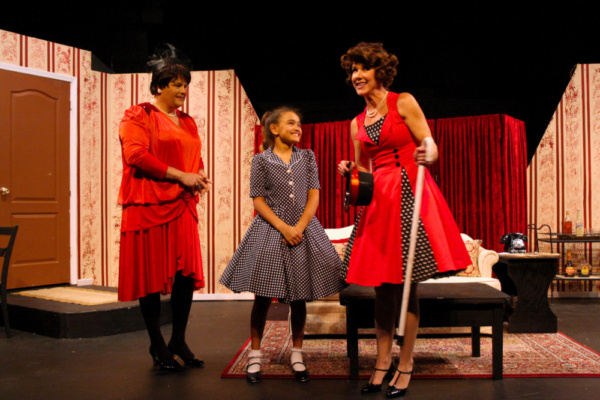 Trevor A. French (Sylvia St. Croix), Joey Brogden (Tina Denmark), and Stasha Case (Judy Denmark) - photo by Rita Marks

Joey Brogden (Tina Denmark), Trevor A. French (Sylvia St. Croix) , and Stasha Case (Judy Denmark) - photo by Rita Marks

Eva Smith, Mia Cabrera, Julia Masterson, Joey Brogden as the students auditioning for PIPPI IN TAHITI - photo by Rita Marks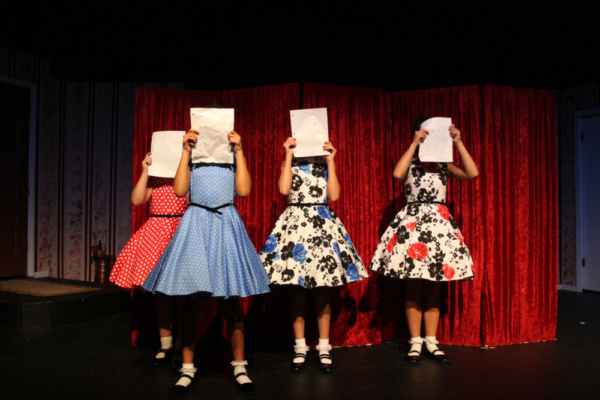 PIPPI IN TAHITI auditions - photo by Rita Marks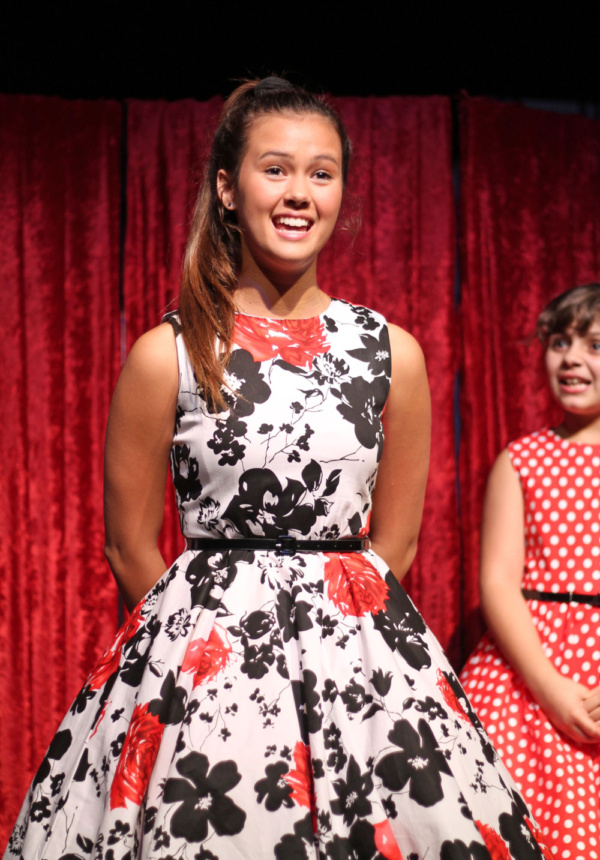 Julia Masterson (Louise Lerman) - photo by Shelly Stewart Banks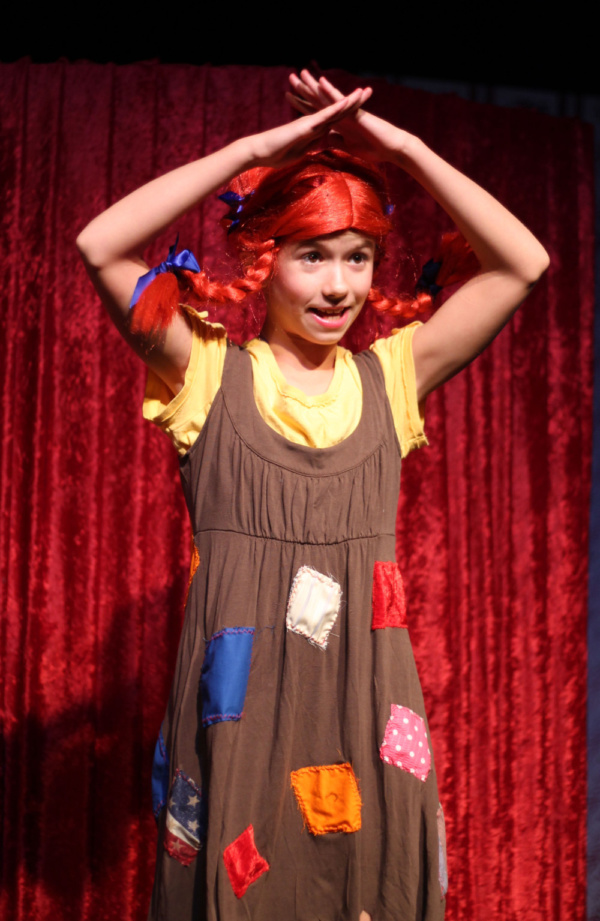 Eva Smith as Louise Lerman as Pippi Longstocking - photo by Shelly Stewart Banks

Julia Moriarty (Ms. Thorn) - photo by Shelly Stewart Banks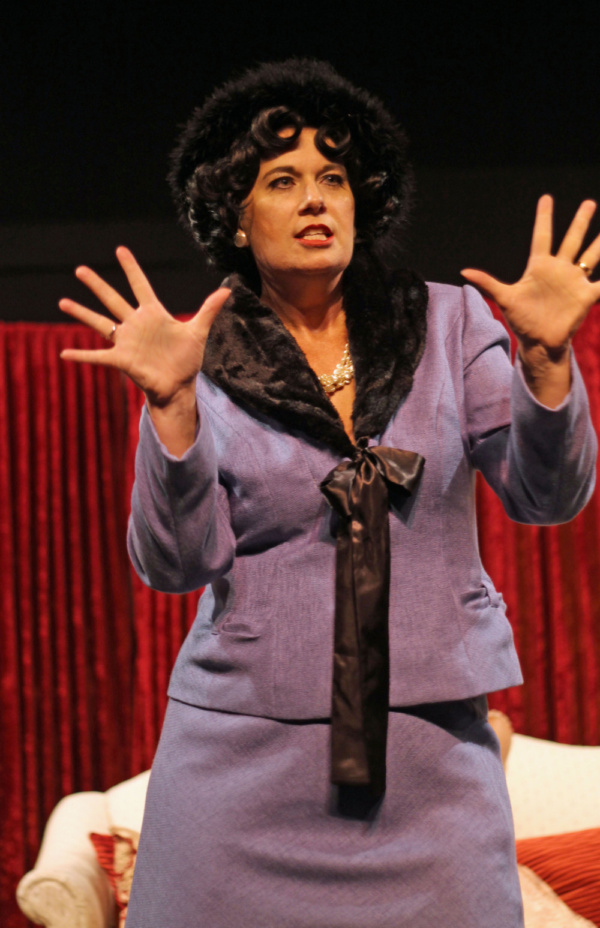 Alecia Stultz (Lita Encore) - photo by Shelly Stewart Banks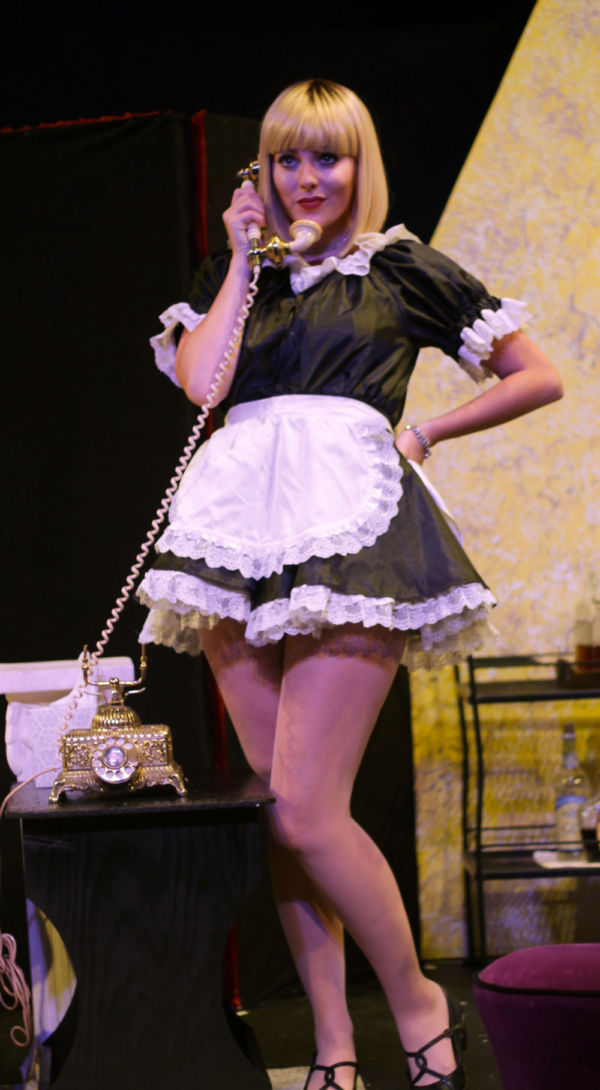 Korrie Murphy (Eve Allabout) - photo by Shelly Stewart Banks

Mia Cabrera as Tina Denmark as Puddles the Dog - photo by Shelly Stewart Banks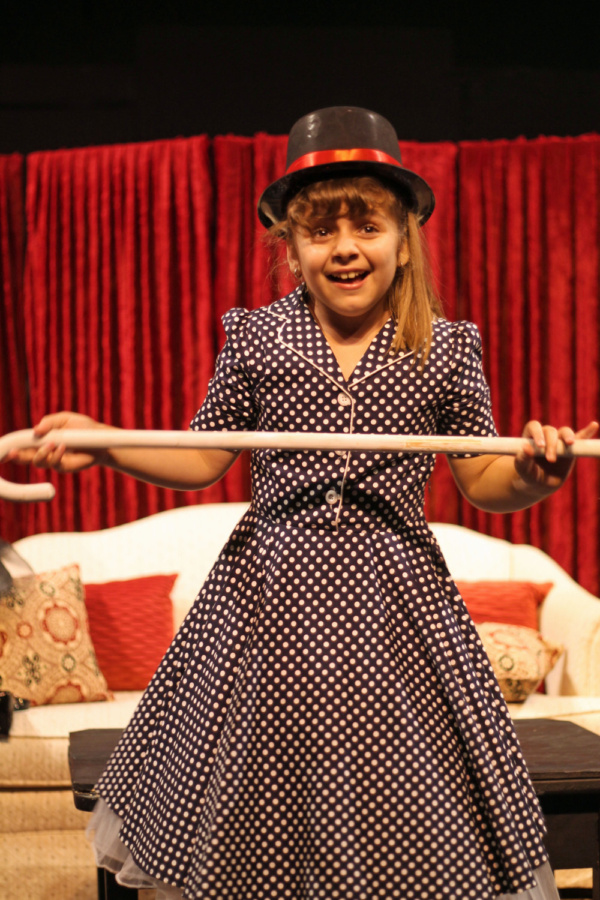 Mia Cabrera (Tina Denmark) - photo by Shelly Stewart Banks

Trevor A. French (Sylvia St. Croix) - photo by Shelly Stewart Banks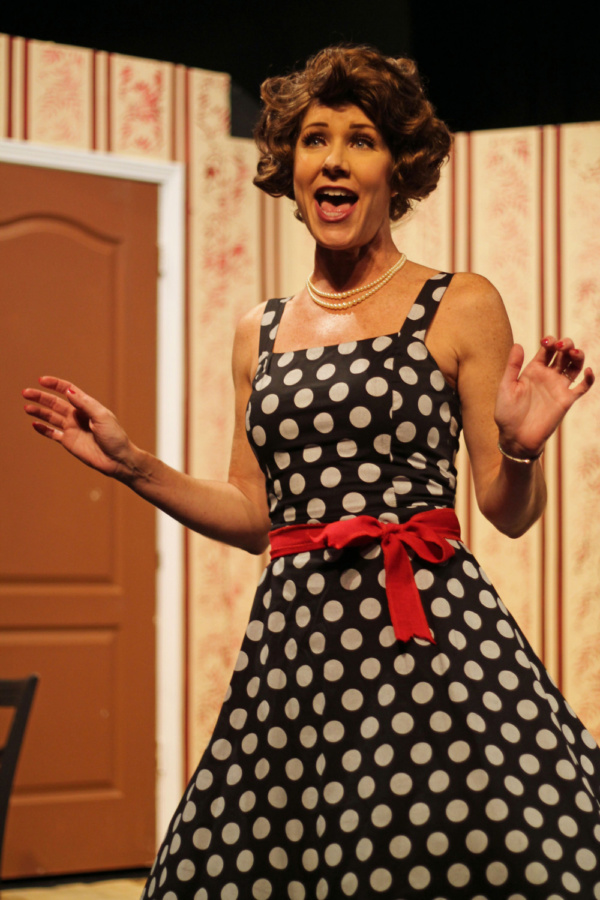 Stasha Case (Judy Denmark) - photo by Shelly Stewart Banks
More Hot Stories For You