Click Here for More Articles on STOMP
BWW Review: BLAST! THE MUSIC OF DISNEY at Tokyu Theatre Orb
BLAST! THE MUSIC OF DISNEY is playing now through September 1st at Tokyu Theatre Orb in Tokyo, Japan!
But it won't be here for long, since the 2020 Olympics will be taking over next year! Don't miss out on this incredible live marching band performance, which has been touring Japan since 2003!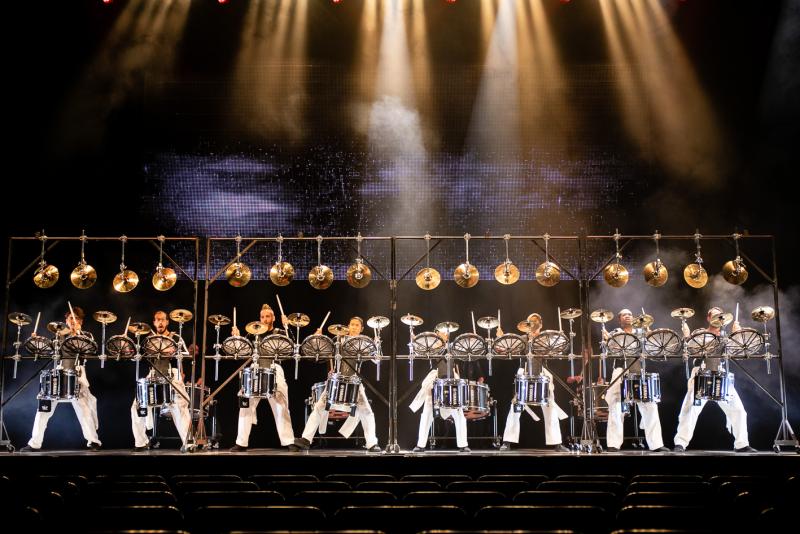 The 2019 show features special Japanese cast members,
Naoki Ishikawa
(percussionist), Hiromu Yoneso (trumpetist), Chiho Honjo (baton), and Mayu Fujii (visual ensemble), joining the US Cast in songs we all love from our favorite Disney attractions! Clap along to:
- Friend Like Me from "Aladdin"
- Trip a Little Light Fantastic from "Mary Poppins Returns"
- Be Our Guest from "Beauty and the Beast"
- Circle Of Life from "The Lion King"
- Under the Sea from "The Little Mermaid"
- He's a Pirate from "Pirates of the Caribbean"
- Main Street Electrical Parade
...and more!
Tickets can be purchased from the Official Website (Japanese Only).
Or from Tokyu Theatre Orb's Website (Limited English available).
---
All photos used in this article are official promo images provided by Blast! The Music of Disney. Photo credit belongs to ©i??taro. All Rights Reserved.
To read this article in Japanese, CLICK HERE!