The World Premiere Of HOW IT IS (PART 2) Comes to The Everyman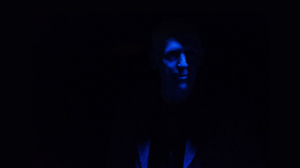 See the world premiere stage rendition of Beckett's novel by Gare St Lazare Ireland, from Tuesday, September 3rd, to Saturday, September 7th, at 7.30pm (previews Tuesday, 3rd and Wednesday, 4th) at The Everyman Theatre, Cork.
A man lies in the mud, in the dark. He repeats his life as he hears it, uttered by a voice, telling how it was. Meanwhile memories surface, perhaps of life above in the light. Samuel Beckett's 1963 novel How It Is continues to delight readers and confound scholars.
With her 2018 staging of How It Is (Part 1), director and designer Judy Hegarty Lovett, constantly surprised expectations, inviting audience, actors, and collaborators to let Beckett's remarkable language be their guide. With How It Is (Part 2) she, and fellow founding artistic director Conor Lovett, continue their collaboration with actor Stephen Dillane, and composer Mel Mercier - this time leading the Irish Gamelan Orchestra - and they will be joined by lighting designer Stephen Dodd, and world-renowned tenor Mark Padmore. Gare St Lazare Ireland, 'the unparalleled Beckett champions' (New York Times) continue to illuminate Beckett's writing, giving us new ways to access the work of Ireland's literary master in a production that continues to put Cork's Everyman Theatre auditorium centre-stage.
How it is Part 2 is a co-production with The Cornet Theatre (London) in association with The Everyman Theatre, Cork.
Whether you love Beckett's work already, haven't made up your mind or have never seen any, this is the company whose own unswerving commitment has opened the writer's work up to audiences around the world, and to whom both artists and audiences turn. See the world premiere stage rendition of How It Is (Part 2) at The Everyman, Cork, Tuesday 3rd to Saturday 7th September, 7.30pm, (previews Tuesday and Wednesday). Tickets 22, concession 18, and students/previews 15 are on sale now from The Everyman Box Office, phone 021 4501 673, or online at everymancork.com.
More Hot Stories For You