THE THEORY OF RELATIVITY Holds Top Spot in MTI's Trending Shows
The musical is by Neil Bartram and Brian Hill.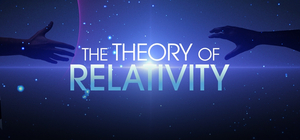 Theatrical licensor Music Theatre International (MTI) announced that for the third straight week, the musical The Theory of Relativity has taken the top spot on the company's list of Trending Shows.
The List of Trending Shows, featured on MTI's homepage (www.mtishows.com), is updated weekly based on web traffic and other relevant data. Not surprisingly, the List typically features the big blockbusters and well-branded titles in the catalog such as Mamma Mia, Matilda and Disney's Beauty and the Beast. Since the pandemic began in March however, shows that are able to be streamed and performed remotely have become more appealing to customers looking for different ways to safely produce musicals in the era of social distancing. This has led to high quality, lesser-known shows that didn't necessarily have a Broadway run getting their turn in the spotlight.
From Drama Desk Award nominees Neil Bartram and Brian Hill (The Story of My Life and the upcoming stage adaptation of Bedknobs & Broomsticks), The Theory of Relativity is a joyous, funny and moving look about our surprisingly interconnected lives. Through a seemingly unrelated collection of songs, scenes and monologues, The Theory of Relativity introduces a compelling array of characters experiencing the joys and heartbreaks, the liaisons and losses, the inevitability and the wonder of human connection. Whether you're allergic to cats, in love for the first or tenth time, a child of divorce, a germaphobe or simply a unique individual, audience members and actors alike are sure to find themselves in this fresh new musical. The Theory of Relativity is structured to feature a series of character-based vignettes, easily produced in a minimally, modular way.
"Theory is a show I saw at Goodspeed's Terris Theatre in 2015 and I was instantly charmed by it, MTI's President and CEO, Drew Cohen said, "Once we created a recording and released the show for licensing, many groups gravitated to the wit and warmth of the book and score and found that their audiences simply love the show. MTI has leveraged the great word of mouth to steadily increase the number of licensed productions each year, but clearly the current circumstances have amplified the show's message and its awareness."
Danny Henning, MTI's Associate Director of Marketing and Content Manager, provides some further insight, "Unique page views on our website for The Theory of Relativity have erupted in recent months - increasing 180% over the same 30-day period last year. Theory's popularity is no doubt influenced by a combination of factors, not least of which is the authors' enthusiastic and early embrace of MTI's streaming and remote performance capabilities. We're excited to see so many people discovering this beautiful song cycle - its exploration of our human interconnectedness lends itself perfectly to the communal experience of musical theatre during these socially distanced times and beyond."
"In this time of universal isolation and disconnection, we feel for everyone who, like us, loves theatre and misses it terribly. We couldn't be happier that so many theatre-makers are discovering this show with its message of human connection, and finding wildly creative ways to share it. We want to thank MTI for doing everything they can to keep theatre out there in these extraordinary times," said the show's creators, Neil Bartram and Brian Hill.
While perennial favorites like Into the Woods and acclaimed new acquisitions like Beetlejuice, Mean Girls and Something Rotten regularly make MTI's List of top 10 Trending Shows, the past few months have brought renewed interest in titles that now offer streaming rights, such as Little Women and Songs for a New World. A Killer Party: A Murder Mystery Musical which is designed to be performed remotely and was recently released for licensing, is another example of a brand new show making an impact in the world of licensing (currently that show sits at number six on the List).
For more information about licensing The Theory of Relativity, please visit https://www.mtishows.com/the-theory-of-relativity-1
Music Theatre International (MTI) is one of the world's leading theatrical licensing agencies, granting theatres from around the world the rights to perform the greatest selection of musicals from Broadway and beyond. Founded in 1952 by composer Frank Loesser, and orchestrator Don Walker, MTI is a driving force in advancing musical theatre as a vibrant and engaging art form.
MTI works directly with the composers, lyricists and book writers of these musicals to provide official scripts, musical materials and dynamic theatrical resources to over 70,000 professional, community and school theatres in the US and in over 60 countries worldwide.
MTI is particularly dedicated to educational theatre, and has created special collections to meet the needs of various types of performers and audiences. MTI's Broadway Junior™ shows are 30- and 60-minute musicals for performance by elementary and middle school-aged performers, while MTI's School Editions are musicals annotated for performance by high school students.
MTI maintains its global headquarters in New York City with additional offices in London (MTI Europe) and Melbourne (MTI Australasia).